Dads don't always get the appreciation they deserve on Father's Day so this year do it right with a luxury whisky gift that your father will love. 
Father's Day is the 18 June and we know lots of you will be scratching your brains and frantically scouring the internet for the right gift. You could try dropping hints and find out if he prefers peaty or non-peaty whiskies, Scotch or bourbon, or any specific regions or styles. Alternatively, you could let us do the hard work for you and round-up our specific Father's Day products and gift packs. 
We've also listed other options through our gift finder, as well as our Father's Day Tasting Set, Pour & Sip subscription service, and gift vouchers.
See our gift finder.
Sample our Father's Day Tasting Set.
Subscribe to Pour & Sip.
Pick up a gift voucher.
Father's Day whisky he'll appreciate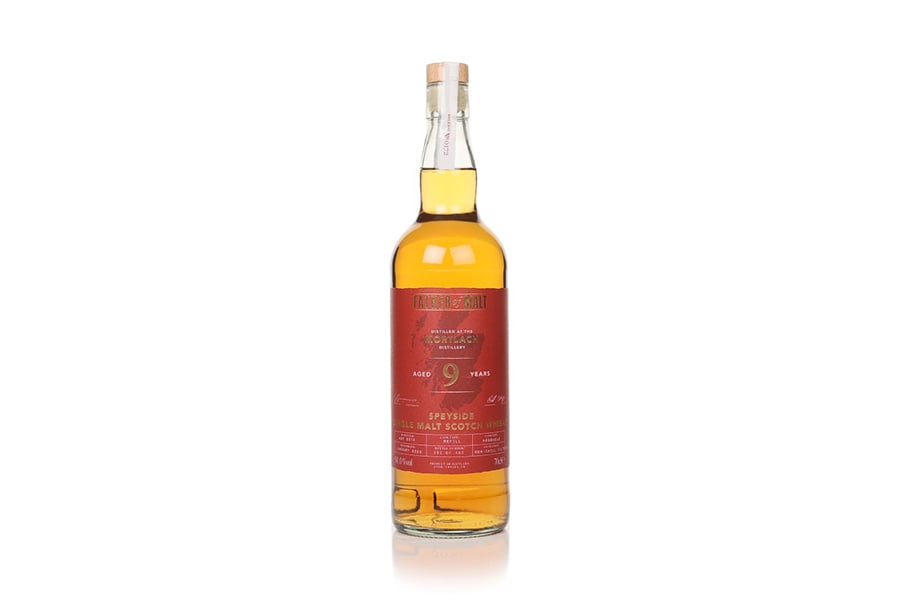 The perfect present for a whisky-loving father figure. This is Father of Malt, a Mortlach single malt that's so delicious it actually smells like a Victoria sponge. Seriously. There's a total of 480 bottles, which is 480 very happy fathers by our calculations.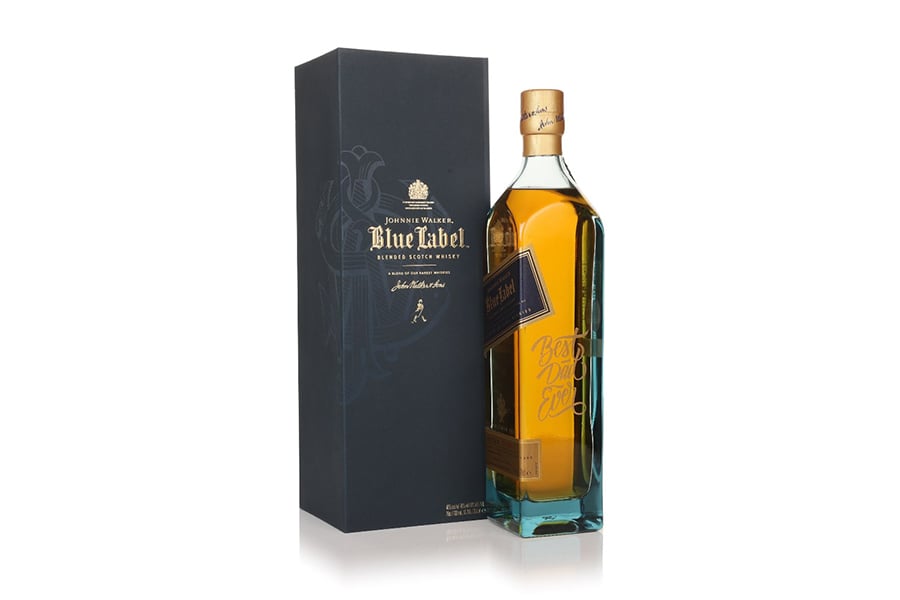 Exclusive to us, this Johnnie Walker Blue Label bottle is engraved down the side to celebrate the father figure in your life. You might just call it the perfect Father's Day present.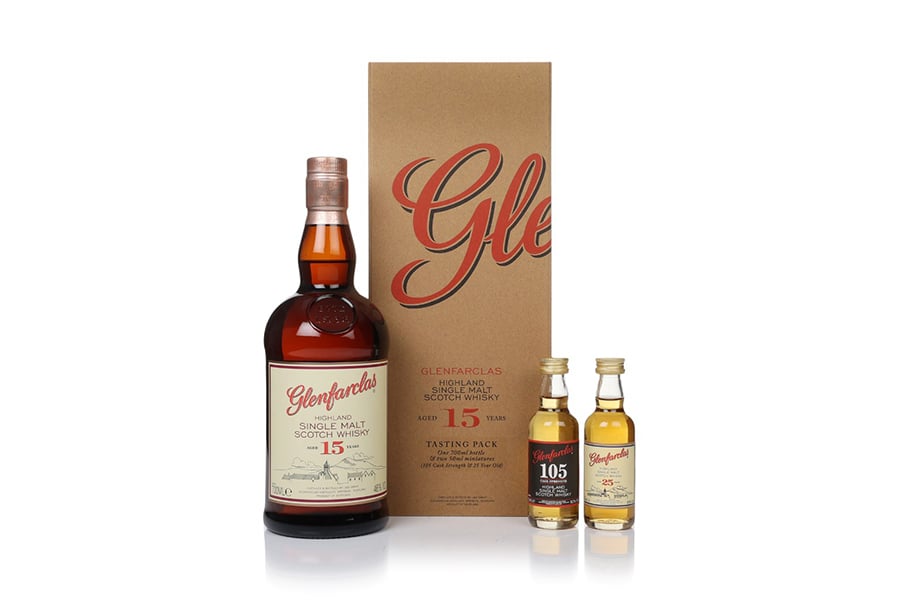 From the Glenfarclas Distillery in Speyside comes a cracking gift set that not only contains a 70cl bottle of the brilliant Glenfarclas 15 Year Old, but also a 50ml miniature of the Glenfarclas 25 Year Old and Glenfarclas 105.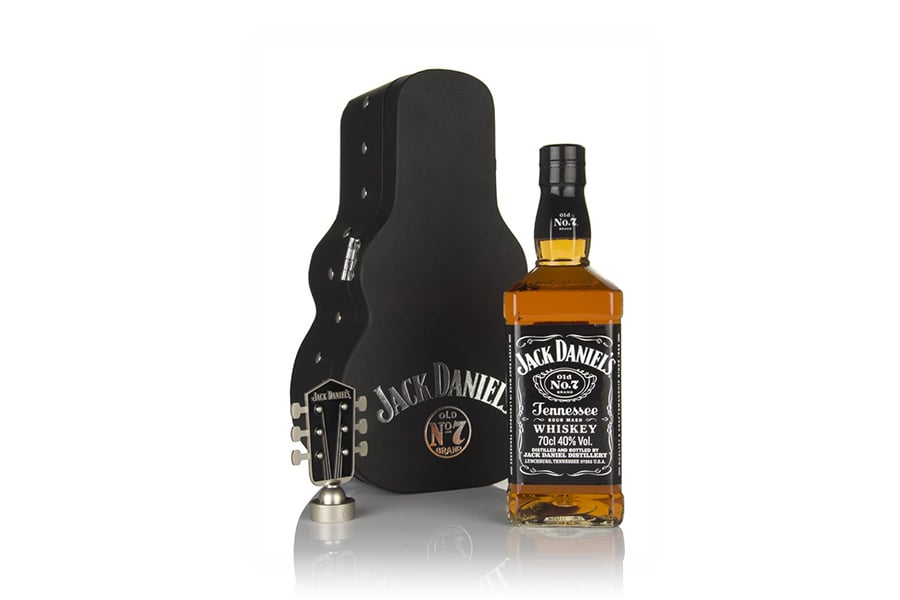 Is your dad a music lover? Well, then this gift pack from the classic Tennessee whiskey brand Jack Daniel's is perfect. It comes with a guitar case gift pack complete with a metal guitar head screw-on bottle stopper.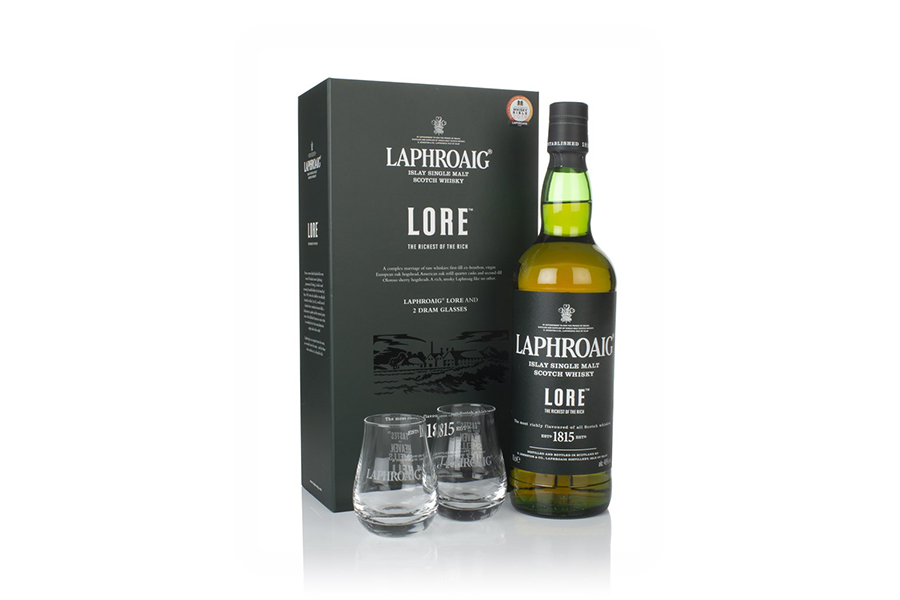 Laphroaig Lore is so treasured it just won a popular vote on our Instagram to feature in a tasting video. So if your dad loves smoky whisky, you know this one will be a winner. Particularly as it comes with two branded glasses alongside the bottle.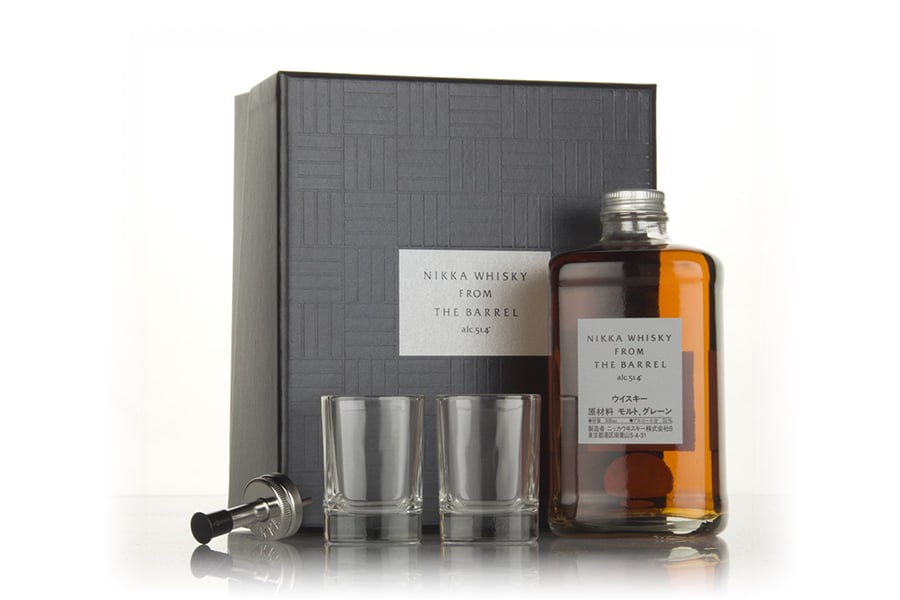 For the dad who would appreciate a trip to Japan, you can always send them there through the power of delicious whisky. This gift set from Nikka includes the popular Whisky From The Barrel, as well as two branded glasses and a speed pourer. Brilliant!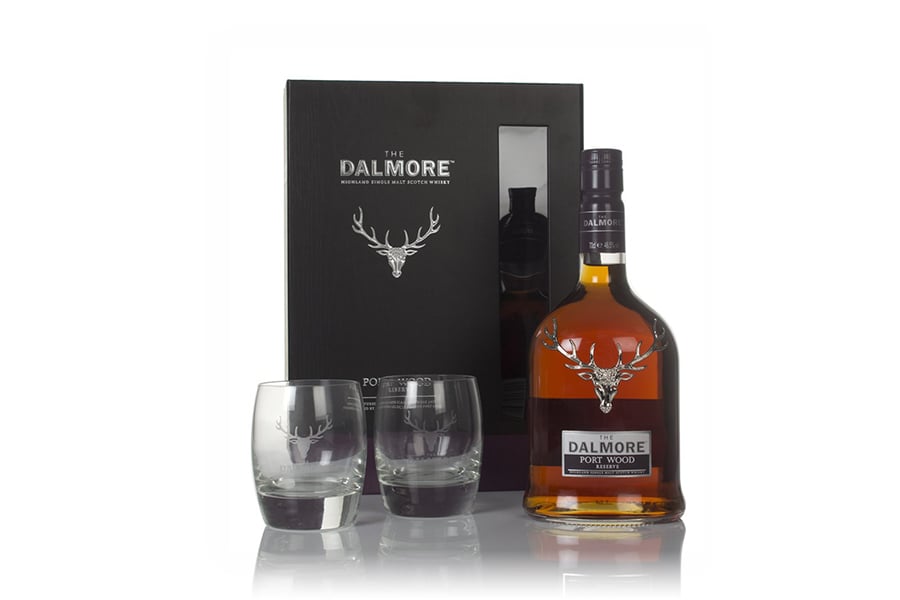 A sophisticated gift set for a sophisticated man. The Dalmore is whisky for the dapper dad and inside this gift pack is a bottle of the fruity Dalmore Port Wood Reserve, finished in Port pipes. The bottle is accompanied by two branded tumblers, complete with stags head and all.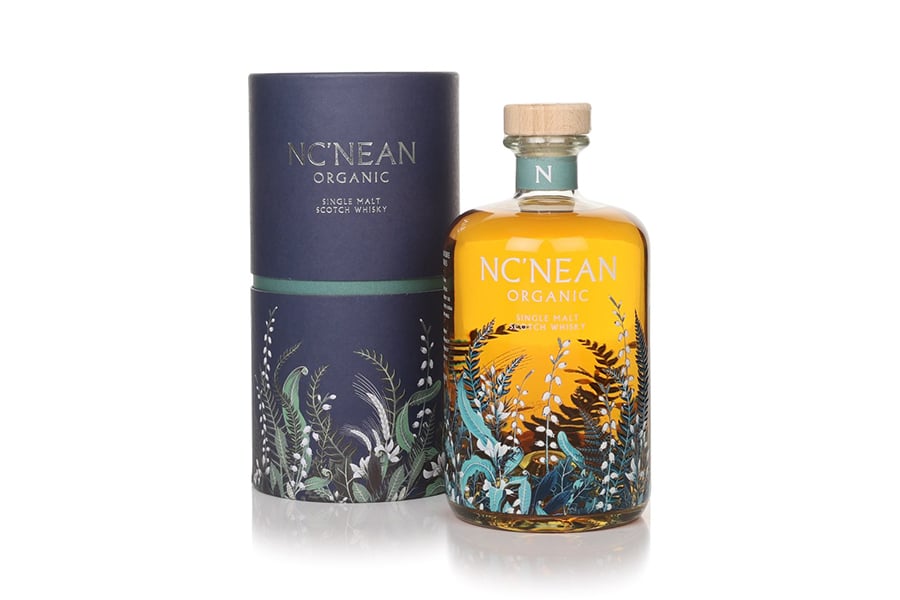 Your dad might not have tried Scotch from a newer distillery, so for the father who would appreciate you broadening his horizons and putting something new in their glass, we recommend Nc'nean. Made with organic Scottish barley at the carbon-neutral Highland distillery, this eye-catching bottle also has lots of green credentials. Save the planet and get a great Father's Day gift. 
A rather snazzy gift pack from Teeling in Dublin, one that will suit whisky and rum fans. It comes with a bottle of its brilliant Small Batch Irish whiskey, which was aged in bourbon barrels and Central American rum casks, and a pair of branded glasses for enjoying said whiskey from, as well as a shiny gold presentation tin to house the lot of them.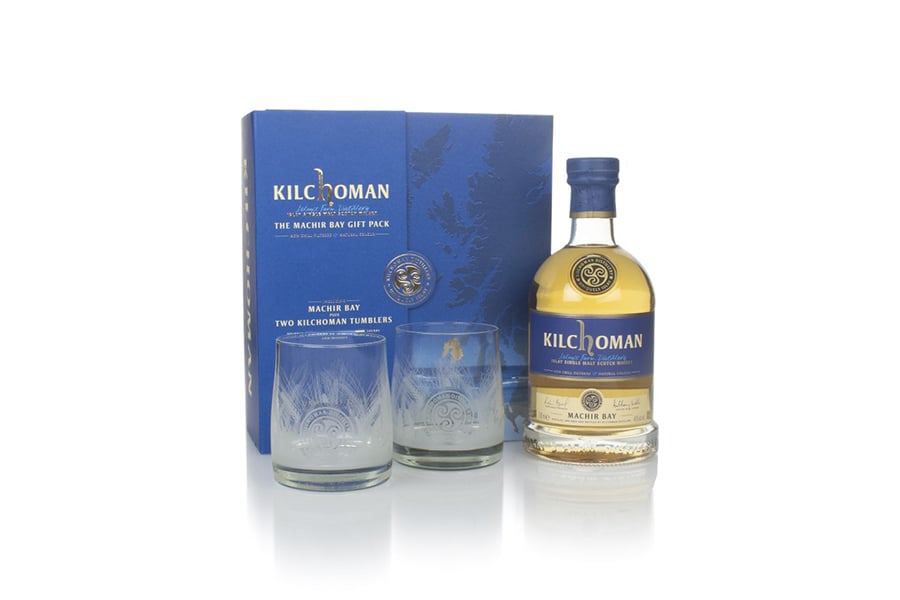 Smoky stuff from the Kilchoman distillery on the west coast of Islay, here, with a pack that includes a 70cl bottle of their Machir Bay single malt (which is aged in a combination of bourbon barrels and oloroso sherry butts) along with two branded tasting glasses.