Mother's Day is fast approaching! Don't forget to treat your mum with something tasty – luckily we've rounded up a whole range of gift-worthy tipples right here…
This is your friendly reminder to get your hands on something delicious for Mother's Day (it's on 14 March, FYI). Nothing beats cracking open a bottle together, though this year it's probably going to be a little different – let the Zoom drinks commence! Nonetheless, you can rest easy knowing that you picked out a top bottle for her to enjoy for the occasion. 
Brilliant bottles await!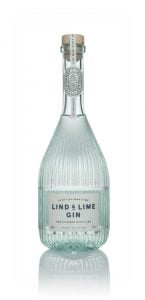 Your mum will love a gorgeous bottle of delicious gin, and that's exactly what we have here – Lind & Lime Gin is the first release from Edinburgh's Port of Leith Distillery! The zesty spirit was inspired by Dr. James Lind of Edinburgh, who first made the link between citrus fruits and scurvy. Alongside a good dose of lime citrus there's pink peppercorn and juniper spice, too. Plus, after it's been drunk, you could use the bottle for all sorts of other purposes. Candle holder. Vase. Lamp. The list goes on!
What does it taste like? Bright citrus, fresh and authentic. Juniper is oily and subtly spicy, bolstered by pink pepper and cardamom warmth.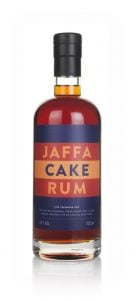 Orange and chocolate. A dynamic duo, and flavours you'll often find in aged rum. The folks behind Jaffa Cake Rum went one step further, a blended Caribbean rum with real life Jaffa cakes, alongside oranges, fresh orange peel and cocoa powder! Make sure to whip your mum up a Rum Old Fashioned, garnished with a Jaffa cake – failing that, a ribbon of orange peel will do. Mother's Day drinks, done!
What does it taste like? Zesty orange, cake-y vanilla, and tropical fruit tang, with dark chocolate and bittersweet coffee bringing balance.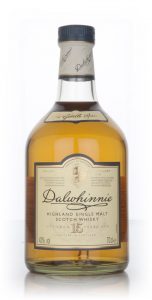 Whether your mum is a seasoned sipper or looking to explore the world of whisky, Dalwhinnie 15 Year Old is a superb choice. The delicate and flavoursome Highland single malt was aged in a combination of ex-bourbon and ex-Oloroso sherry casks, with just a smidge of smoke running through it. Sublime stuff, and maybe she'll even share a dram with you if you're nice enough to give it to her!  
What does it taste like? Oily and nutty, with almond and butterscotch alongside heather honey, malt biscuits, and oaky vanilla.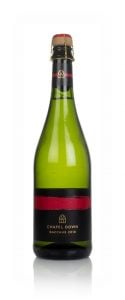 Our Kentish neighbours at Chapel Down know exactly how to make the most out of their Bacchus grapes, and this sparkling wine is one such example! This is a wonderfully refreshing English wine, brimming with vibrant fruit and gentle vanilla notes, all carried by fine bubbles. The perfect bottle to pop open on 14 March!
What does it taste like? Elderflower, pineapple, mango, citrus, cut grass, and nectarine.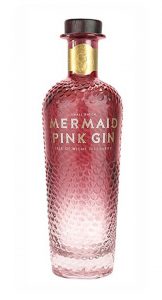 Remember what we said literally just now about beautiful bottles and delicious gin? Well, not to hammer the point home, but we've got another brilliant example here from the Isle of Wight Distillery! It's a blushing variant of its gorgeous Mermaid Gin, infused with strawberries from the aforementioned isle. Think bright berry fruitiness balanced by savoury rock samphire and herbaceous Boadicea hops, and you're there. Pair with a splash of elderflower tonic and handful of fresh strawberries, and serve it straight to your mum. A sure way to become the favourite!
What does it taste like? A burst of bright berries initially, with citrus and piney notes, balanced by subtly coastal samphire.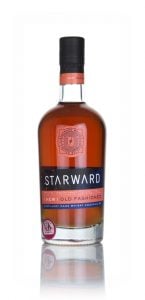 Mother's Day calls for cocktails! Though if you're not familiar with the ol' shaker or stirrer, a pre-bottled serve might be the best option. This is the (New) Old Fashioned from Starward in Australia, made with its very own whisky, house-made bitters, and, for an extra Australian touch, wattleseed demerara syrup. If you have ice and a glass, then you're ready to serve this tasty tipple!
What does it taste like? Sharp orange, stewed berries and strawberry jam, oak, a hint of mint leaf.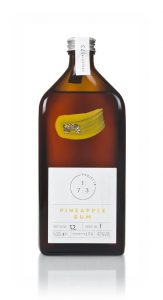 A tropical treat for you from the Project #173 range, made with a delicious top-quality rum base which has been flavoured with the tangy delights of pineapple! It's totally gift-worthy too, because it's presented in a bottle adorned with actual 23 karat gold leaf. Go on and make Mother's Day Daiquiri with this. It's like a normal Daiquiri, except you've made it on Mother's Day without being asked!
What does it taste like? Vibrant pineapple, and tangy tropical fruit, with fried banana, runny caramel, and a crackle of peppery spice.
Yes, this is unusual, but that's what makes this Cornish tipple amazing! Dr. Squid Gin is from the Pocketful of Stones Distillery in Penzance, and it's made with real squid ink – we know you saw that one coming, you read the name, right? As such, there's a coastal touch to the spirit, balanced by those classic notes of juniper, citrus, and spice. As if it wasn't cool enough, it even turns bright pink when mixed with tonic water! And it's presented in a copper flask! See? Cool!
What does it taste like? Juniper and citrus kick it off, with a subtly savoury sea breeze running through, along with a helping of sweeter florals.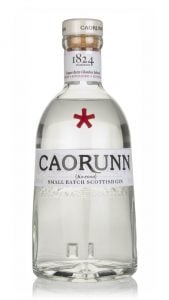 First things first, if you're going to give Caorunn Gin to your mum, you're going to have to know how to pronounce it. It's 'ka-roon'. You'll also probably want to know what's in the Scottish spirit, and it's local botanicals galore! Hand-picked rowan berry, heather, coul blush apple, and dandelion feature in here, and its signature serve is with a good quality tonic and slice of apple to garnish.
What does it taste like? Floral heather, woody juniper, and green, leafy notes, with a burst of citrus and spice.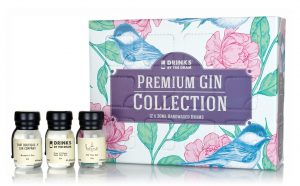 Drinks by the Dram has taken all the hard work out of choosing by doing it for you, rounding up 12 of its favourite gins in this gorgeous collection. Within you'll find 12 wax-sealed 30ml drams from all over the world – we're talking England, Australia, Finland, and more! It's the perfect shape for easy wrapping (should you be so inclined), though covered in florals it's pretty just as it is.