Every time a competition ends a winner must be announced. Isn't it exciting? This time somebody is about to discover they've been lucky enough to nab a bundle of Sexton Irish Whiskey goodies!
Winner, winner chicken dinner. Somebody's won one of our signature #BagThisBundle competitions and got themselves a terrific bundle coming their way. It's full of Sexton Irish whiskey goodies. Although there's no chicken involved. Sorry, that might have been confusing. 
But the good news is that the victor is going to have so much whiskey and equipment to make a host of delicious Irish whiskey cocktails that they'll happily supply the chicken themselves. The Sexton has ensured that the bundle includes a bottle of its tasty Single Malt as well as a branded speed pourer, ice stamp, cocktail booklet, and lapel pin. Oh, and two branded slate coasters and six (6!) highball glasses. It's quite the haul.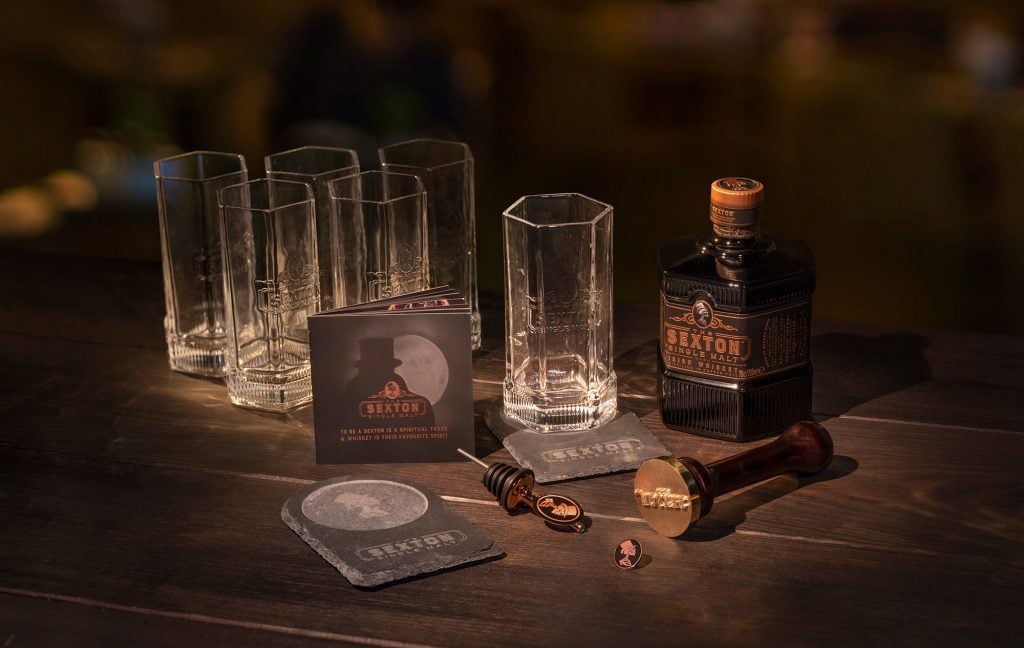 And it's all heading the way of one lucky individual. Congratulations to…
David Judge!
Enjoy the spoils of your victory sir. For everyone else, there's plenty of other competitions to enter!