Get those cocktail shakers at the ready – we've assembled the world's most daring festive spirits for your drinking pleasure. It also serves as a handy gift guide for the booze-and-Christmas fanatic in your life, should you be feeling generous.
Calling all spirited carollers, snowman builders, eggnog sippers, tree decorators, stocking stuffers, seasonal ice skaters, chestnut roasters, snowball throwers, mince pie munchers, mistletoe kissers, and all-round Christmas enthusiasts. It's time to ramp things up a notch.
Gatecrash a pantomime. Bake a single mince pie of gargantuan proportions. Buy matching Christmas jumpers for you and your pets and refuse to remove them until 1 January. And, most importantly, imbibe some exceptionally festive spirits with some of your most beloved fellow humans.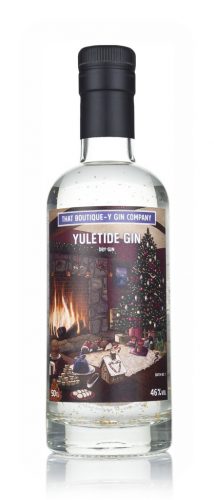 Yuletide Gin
Yuletide Gin
If you were going to concoct a Christmas gin recipe, how would you go about it? Perhaps you'd flavour it with frankincense and myrrh, Christmas tree needles, nutmeg and cloves. Maybe you'd decant a tonne of gold sparkles into the bottle. Or, if you were feeling real fancy, you might distil an entire gingerbread house and stick that in the mix. Not content with picking just one of these hairbrained ideas, the folk behind That Boutique-y Gin Company went the whole Christmas turkey and did all three, resulting in what has to be the most festive spirit in existence: Yuletide Gin.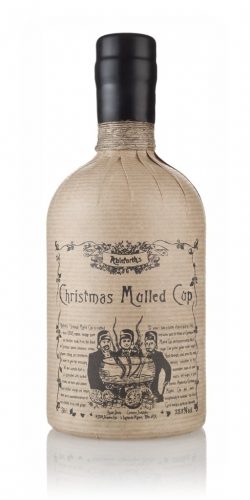 Ableforth's
Christmas Mulled Cup
Christmas Mulled Cup
Mulled wine is a yuletide staple, but honing the perfect recipe is less than straightforward, and you've got presents to wrap and joy to spread. So, what's the answer? Ableforth's Christmas Mulled Cup! This most clever and rather science-y combination of VSOP Cognac, Fine Vintage Port, festive spice tinctures, cold-distilled orange and lemon peels, and cold-distilled fresh root ginger makes entertaining foolproof. For the desired effect, combine around 50ml of Christmas Mulled Cup, a bottle of decent red wine and 65g sugar. Heat and serve – just try not to dish all of it out, you'll want to save some for yourself.

Sacred Christmas Pudding Gin
Sacred Christmas Pudding Gin
What do you get when you cross high quality English grain spirit with an 8kg Christmas pudding (for two months)? Sacred Christmas Pudding Gin, a liquid that is outlandish and ingenious in equal measure! It's made by Sacred Spirits Company, which redistilled it before bottling to produce the wonderful transparent liquid within. We can only ponder what happened to those gin-fused pudding bits afterwards…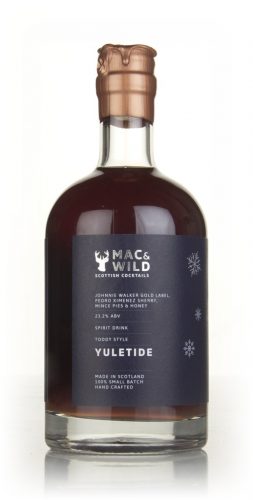 Mac & Wild Yuletide
Mac & Wild Yuletide
Or, as we like to refer to it, Hot Toddy 2.0. Yeah, yeah, the regular recipe is fine and dandy, but this delightful liquid combines Johnnie Walker Gold Label, Pedro Ximenéz sherry, mince pies and honey to make a bottled cocktail that far exceeds the sum of its parts. To serve, mix a generous helping of Mac & Wild Yuletide with hot water, add some orange peel and a cinnamon stick, and enjoy with gusto.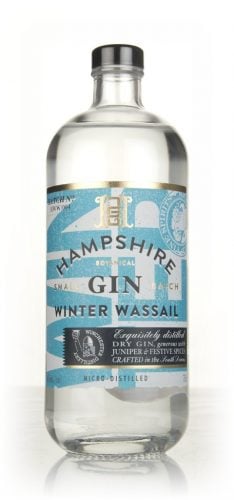 Hampshire Winter Wassail Gin
Hampshire Winter Wassail Gin
Hands up if you're going wassailing this year. Guys, I asked for a show of hands for those who are planning on wassailing, please. Guys…? If walking around an orchard and singing at trees sounds like something that 'Medieval you' would've been down with, why not pay homage to this bizarre and frankly delusional practice with a nip of something tasty. Hampshire Winter Wassail Gin lists winter spices, Bramley apple, quince and cranberry among its botanicals. All together now! Here's to thee, old apple tree…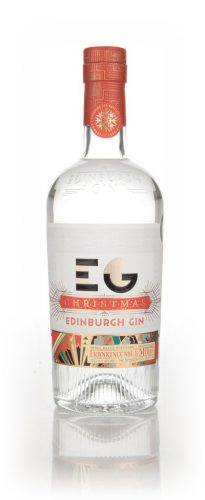 Edinburgh Christmas Gin
Edinburgh Christmas Gin
With those most fanciful of Christmas flavours, frankincense and myrrh, at its core (along with cinnamon and nutmeg) Edinburgh Christmas Gin is a warming winter staple. It's aromatic and fragrant on the nose, with orange blossom and cooking spices on the palate – ideal for those classic Christmas cocktail recipes. The sophisticated bottle is a real crowd-pleaser, too.
We know, you want all of them. We do too. But remember, while you're splashing that wintertime wonga, make sure you save enough for the essentials. Like this Christmas car tree. Or a smiling Christmas log that defecates presents.