We've got a treat for you today, a look into the history of Southern Comfort. From its origins in a bar in Memphis, Tennessee to a global brand, taking in Gone with the Wind, Janis Joplin's fur coat and Prohibition, Dr Nick Morgan guides you through the brand's convoluted history and once and for all answers the question, what exactly is Southern Comfort?
I remember that Southern Comfort appeared like a shining beam of light in my largely monochrome teenage years in the late 1960s and 1970s. Don't believe all that 'swinging sixties' stuff. Life was still drab; colour TV was only an occasional treat for those who could (which my parents certainly couldn't) afford the expensive rented receivers. Explorations of alcohol were mostly confined to surreptitious half-pints of mild and bitter in otherwise deserted village pubs, and perhaps stolen sips of spirits at house parties. 
Southern Comfort in the UK
But here out of nowhere was this apparently exotic drink, loaded with humid hot Southern sensuality, sizzling somewhere between the black and white of A Street Car Named Desire and (as the posters said) 'the sultry explosive' colour of Cat on a Hot Tin Roof.  Sweet and hot, outrageously expensive, no one really knew what it was or where it came from beyond 'the South'. But it had to be whiskey didn't it? After all it was 100 proof, and like Levon Helm had sung on 'Rag Mamma Rag', 'the bourbon is a 100 proof'. 'Just liked bonded whiskey' as the adverts said. That was that.
And then there was Janis. With a voice that came from somewhere unknowable in her soul, taking onstage swigs "from a bottle of 100 Proof liquor called 'Southern Comfort'" said the Daily Mirror in 1969 under a headline "the wildest happening since Elvis". She drank so much of the stuff, so publicly and with such little constraint, that the brand owners, the Southern Comfort Corporation, gifted her that famously photographed fur coat and hat. Of course, Janis would head off to join the 27 Club the following year, but her fame and notoriety remained undiminished with a series of posthumous album releases throughout the decade.  Days after her death in 1970 ex-Fairport Convention guitarist Ian Mathews with his new band, Mathews Southern Comfort (later without Mathews simply 'Southern Comfort'), achieved their only number on UK hit with Joni Mitchell's 'Woodstock', a worldwide best seller. The cover of their second album mimicked the Southern Comfort label. A few years later jazz veterans The Crusaders released their album 'Southern Comfort', by which time there was a UK clothing brand of the same name, and for adult film connoisseurs, 'Southern Comforts', playing picture houses throughout the provinces. Suddenly 'Southern Comfort' was ubiquitous, and all of this for not much more than the cost of a Russian Lynx coat.
Southern Comfort was first brought to the UK by long-established wine merchants Charles Kinloch in 1965. At £3.80 this "unique Bourbon-base liqueur, orange and peach flavour" was the most expensive single bottle on their published/advertised Christmas price list. At over £4.00 Southern Comfort outpriced every Scotch whisky – blend or malt – on Augustus Barnett's 1971 Christmas list. They sold no bourbons or Tennessee whiskeys. In 1973 Illustrated London News drinks columnist Peta Fordham wrote "for a quick lift of spirit (in all sense of the word) a drink mixed with Southern Comfort is unbeatable"; in the following year the Newcastle Journal reported that "cocktail king" Franz Freeburger at the new Kensington Hilton created his Great Gatsby cocktail to mark the release of the Robert Redford movie of the same name. Place a sugar lump soaked in Angostura Bitters in a large champagne glass, add four ounces of Southern Comfort topped up with Asti Spumante, served with a spiral of orange and a cherry – very cold of course. Southern Comfort T-shirts, 'great conversation starters' were advertised for sale in the press. By now the Daily Mirror could report that "even though it costs £5 a bottle the concoction is the fastest selling liqueur in Britain." Globally in 1974 the brand had just sold over a million cases for the first time, outselling in the US whiskeys like Jack Daniels and Old Forrester, and Scotches like Chivas Regal and Black and White.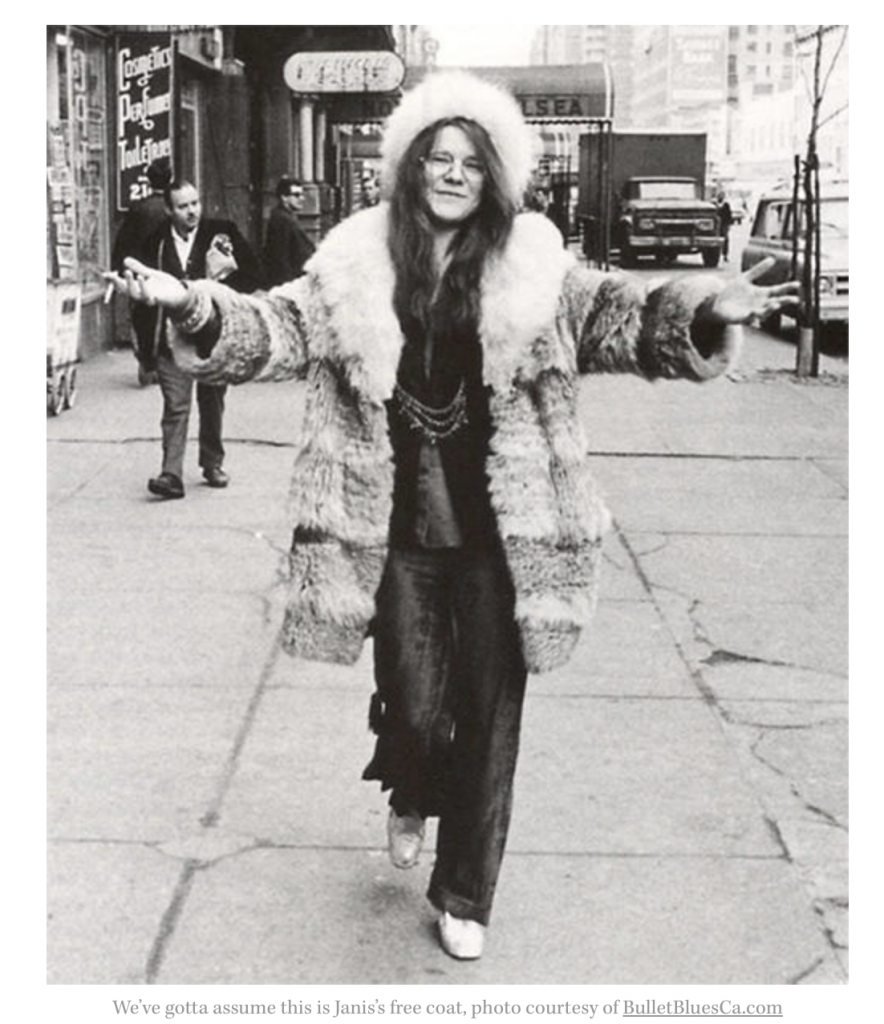 A clever mixologist
The origin story of the brand, like all good origin stories, is shrouded in the mists of time, and as will become apparent, somewhat contradictory. For many years Martin Wilkes Heron was believed to have created Southern Comfort in Memphis in or around 1890. Census records and directories appear to show that Heron had lived and worked in St Louis, possibly as a store porter and later clerk, and definitely from 1883 in the liquor business working for A M Hellman & Co, one of the largest companies in the Southern states, "renowned" according to the press, "for its best brands of whiskey" (Heron was an old friend of Lewis Hellman, and would return to St Louis from Memphis to act as a pall bearer at his funeral in 1901).  
By 1890 Heron was in Memphis, with a saloon at 515 Main Street at Vance, a site which became known as 'Heron's Corner', renowned, according to the Arkansas Daily Gazette, "as the home of the famous drink called 'Southern Comfort'". A brand of that name was being advertised for sale as "the grand old drink of the south" as far afield as Wisconsin by 1898.  Sometimes it was apparently known as 'Heron's Collars and Cuffs.' In October 1900 newspapers claimed that Heron, "a clever mixologist' from Memphis had won a gold medal at the Paris Exposition for his famous mixed drink 'Southern Comfort', for which he has "a private receipts [recipe] and is the sole trader". Some years later a visitor to Memphis reported visiting a saloon where the owner claimed to have won gold medals at the Exposition for "a sort of cocktail … called 'Southern Comfort'". In his saloon, reported the traveller, "hang his medal and certificate and he still makes and sells the drink, being the only man who can make them."
An armed robbery
Heron's fame was assured in the night of Saturday 19 January 1902 when three armed raiders entered his bar, demanding the contents of the cash-register and safe, in the region of $700 (equivalent to around $25,000 today). Like any good Memphis bartender would, Heron drew a gun on his assailants. Newspapers reported that Heron shot first, the bar filled with smoke, and "the battle was terrific": "Heron fell, seriously wounded, but was game to the last, firing upon his assailants as he lay wounded on the floor". One of the three assassins, George Day, managed to steal the money from behind the bar and pistol-whipped Heron about the head, before the beleaguered barman wounded him with his final shots.   While police pursued the miscreants, Heron lay in hospital seriously wounded in the left arm, an injury from which he would never fully recover. Eventually two, George Day and Lee Cahn (aka 'Sheeney Mike', "one of the most notorious criminals in the annals of Memphis police history") were brought to justice and sentenced to the maximum fifteen years in jail each.  Both escaped from custody in Jackson while waiting on appeal of their sentences and whilst Cahn eventually served his time Day was never recaptured.
Hashish accompanied by the Ninth Symphony
In 1909 the Tennessee State Assembly passed two laws that effectively introduced prohibition to the state. The sale of alcohol was forbidden anywhere within a four-mile radius of a school (open or closed) and the manufacture of all alcoholic beverages in the State was outlawed. "I'll miss dear old Tennessee" said Heron on the verge of relocating his entire workforce to a new property in Pine Street St Louis, where he was soon manufacturing Southern Comfort and Virginia Toddy.  Southern Comfort was being advertised and distributed more widely both by Heron ("inventor of the only genuine Southern Comfort") and his distributors, even in thirsty Memphis. Imitators abounded; "beware of imitation names, labels and packages" warned one advert. Bates, Wood & Aiken of Memphis were, claimed their advertising, 'the home of Wood's Southern Comfort'. The Volstead Act would be a greater menace, and the imminent closure of Heron's premises was lamented in newspapers across the country, as was the demise of the "internationally famous" Southern Comfort. "In earlier days, the drink, served in a glass of rainbow colours, was served only by Heron" wrote one, "but in recent years he has permitted to serve it". Heron's bar and manufactory closed at the start of July 1919. Within a year he was dead.
What was this famed drink that Heron served? Hollywood barman Ken Scott, who "concocted nectarous what'll-you-haves in Old Man Heron's place in St Louis" before Prohibition, recalled in 1937 for the Lexington Leader "a fiendish mixture" named 'Old Southern Comfort' that he was taught to make there. With "a brandied peach or apricot  … and bourbon as a base, the next items are cherry and apricot brandy and Cognac, and dashes o' this'n'that." "Seriously", he added, "one is enough, even though marvellous." Reminiscences filled the pages of the St Louis newspapers in 1938 following a visit to the city by national columnist and gourmand Lucius Beebe, who described the effect of his encounter with Southern Comfort, made from scratch in one of the city's bars, as like "hashish accompanied by the Ninth Symphony, voluptuous but persuasive".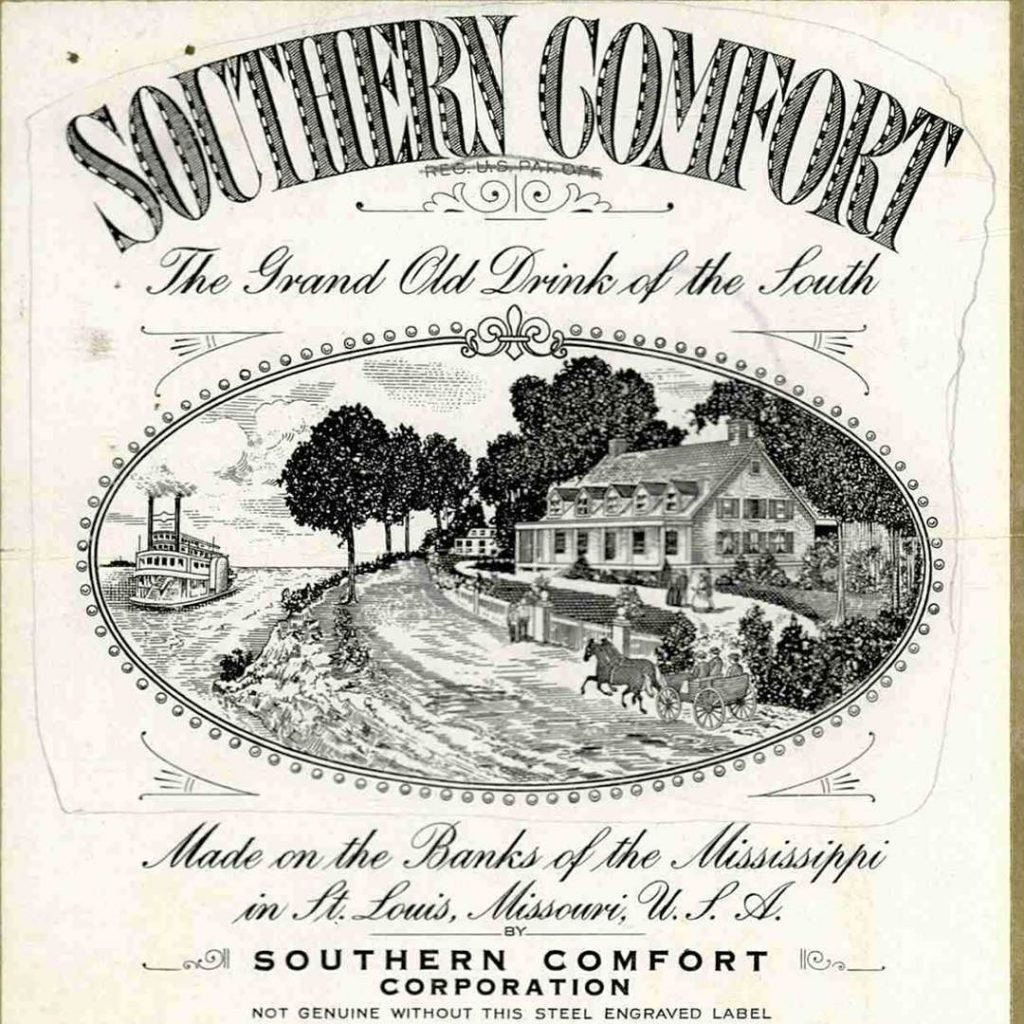 That high priest of the temple
Heron was recalled as "that high priest of the temple … the alchemist who found and compounded the ingredients and supervised their merging and mingling with proud paternal devotion." His small "superlatively charming" bar sold no beer, simply the best bourbons and Scotches, and 'the Comfort', variously described as "the jewel in this setting" and "incomparable and unique" served with "punctilious ceremony". On a silver slaver, a tall, stemmed glass, a home-made macaroon on a small China plate to accompany the libation, and silver tongs to drop a preserved peach or apricot into the goblet, and "then from the amphora the nectar was poured in solemn silence." As with a Dukes Martini it "was a rule of the house, as unswerving as the supreme law of the land, that a second Southern Comfort might be had, but never a third. The regulation, it appears, was salutary." The famous long-serving Pennsylvania senator Boise Penrose was said to have drunk two before breakfast, and three after. The effect "liquid gold, mellerin' the heart, and puttin' a song o' thanksgivin' on the lips."  
In a will signed in November 1919, Heron left his business along with the legal rights to Southern Comfort, effectively worthless with the onset of Prohibition, to his long-time bookkeeper Grant Peoples. In or around 1934, these were acquired by Francis E Fowler Jnr., the head of a long-established St Louis insurance brokers, who set up a business, Midlands Distilleries, at 315 Market Street St Louis, to manufacture Southern Comfort and other alcoholic beverages. Fowler was a renaissance man. He was credited with moving the automobile water temperature gauge from the head of the car radiator to the dashboard, something he patented in 1915, and apparently exchanged for a Cadillac. In the 1920s, having acquired a residential property in La Jolla California, he established a grape juice business, Caligrapo. Working with a chemist, William Holzmark, he developed a range of non-alcoholic flavour concentrates, in both solid and liquid forms.  His 'Liqueur Essence Extraordinaire' was, according to an advertising postcard, "the choice of connoisseurs"; a letter to prospective retailers noted that "Physicians and Dentists are usually splendid customers", advising that "our gin flavour especially is by far the best seller."  Following Repeal prices were slashed to clear out stock: "save by making your own gin and whiskey" said the adverts, "mix with tax-paid alcohol."
Secret formula
According to evidence filed in a tax dispute in 1945 Fowler (quite likely with the chemist Holzmark) had discovered a 'secret formula' in 1934 for a flavouring that could be used to produce Southern Comfort. Whisky for the compound was provided by the Merchants Distilling Corporation of Terre Haute, Indiana. In 1941 a new flavouring concentrate, "a superior one in that it could be mixed by anyone and did not require ingredients made non-obtainable by the war" was created following a year's research and development, by Fowler's eldest son, Francis Fowler III, whilst working for Caligrapo. Caligrapo (now owned jointly by Fowler's three sons) retained the rights to the recipe and was contracted to supply the concentrate to what was now the Southern Comfort Corporation, the name 'Midland Distilleries' having fallen foul of the law. Caligrapo continued to supply the concentrate up until the acquisition of the brand by the Brown-Forman Corporation in 1979, who also acquired Fowler's secret formula.
In 1934 Fowler's new business boasted a handful of brands, but it was the 'repeal debut' of Southern Comfort that excited the St Louis press: "in pre-Prohibition days it was known as the grand old drink of the south" announced the city's Modern View, promising "it has a flavour all of it's own that defies description completely and one that will linger on when the memory of other drinks have been forgotten". Adverts led with the brand name in that famous hatched font that appeared on the main label for so many years.  "Luscious, potent, loveable." "Enrich the occasion with the unmistakable feel of luxury … and distinction" read the copy, "this most gorgeously potent old aristocrat of fine drinks". The perfect serve? "For a touch of regal splendour serve with fruit and ice in a tall cocktail glass.' By 1937 Fowler had resolved to ditch the other brands and focus solely on Southern Comfort, slowly expanding distribution both to the north, south, east and west.  As sometimes happens, the brand seemed to take on a life of its own, "the most talked about drink in America" as stories and anecdotes appeared in the press.  And then came along Fowler's first Janis Joplin.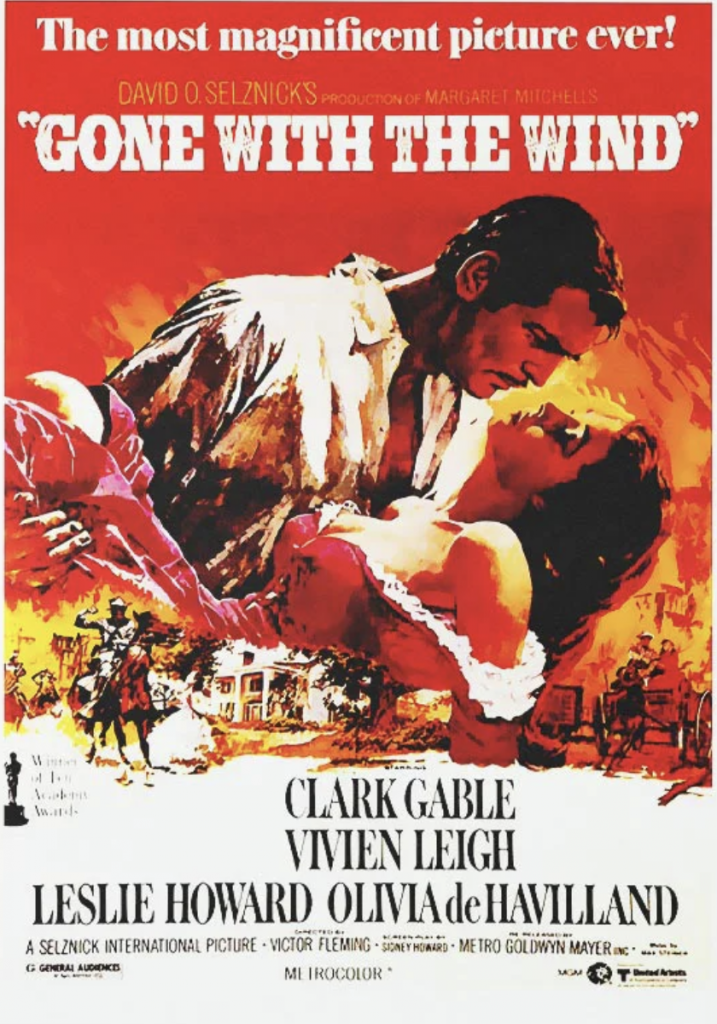 Gone with the Wind
Margaret Mitchell's Gone with the Wind had been published in June 1936, winning its author a Pulitzer Prize in the following year. Its popularity was immediate, immense, and long lasting, the best selling novel in the United States for two consecutive years. David O Selznick was producing a film version starring Clark Gable; on January 13th 1939 it was announced that Vivien Leigh had been cast in the role of Scarlett O'Hara. A few days later a Miami newspaper reported that Tom Edmonds, barman at the Whitman Hotel, was serving a Scarlett O'Hara, "a cocktail with a Southern accent" with "the delicate scent of magnolia blossoms … concealing the heels of a Missouri Mule". The recipe was secret, but its heart was 100 Proof Southern Comfort, "traditional of the old South since Civil War days." Soon, in what was a cleverly orchestrated campaign, the cocktail was being served all over the country, its creation claimed by many. Rumour spread across the country that MGM were trying to ban the drink, but as the largest grossing film in history was finally released in December its popularity soared. Southern Comfort adverts urged consumers to see the movie, and then enjoy "America's sensational new cocktail", cautioning "no more than two lest you be gone with the wind!" The United States had rediscovered a forgotten South, "a dream remembered … a civilisation gone with the wind" through the distorted lens of Mitchell's book and Selznick's movie, and at its heart was Fowler's Southern Comfort.
The whiskey runs out
Southern Comfort entered the war buoyed by this success, and with the new 1941 reformulation created by Fowler's eldest son, which "did not require ingredients made non-obtainable by the war", most likely meaning whiskey. The company had obtained new, larger premises in St Louis in order to meet "rapidly increasing sales" according to Fowler Jnr, who claimed that more than 8 million Southern Comfort drinks had been served in the previous year, no doubt many of them Scarlett O'Hara cocktails. The supply of whiskey was problematic. Early in 1942 Merchants Distilling, like other firms, stopped producing whiskey and converted production to industrial grade spirit for use in munitions production. As the war progressed distillers were given brief opportunities to distil with grain, but most chose to produce only neutral grain spirit to blend with their diminishing stocks of maturing pre-war whiskey.  
The post war years saw grain supplies to distillers further disrupted by the demands of the Marshall Plan to send foodstuffs to a hungry Europe ravaged by war – some, including Merchants Distilling, used potatoes to distil alcohol. New and old grain based whiskey was in increasingly short supply. In spite of these potential obstacles sales of Southern Comfort continued to grow apace during the war years, and one might speculate that the introduction of the new 1941 war-proof formulation was when whiskey was first dropped from the Southern Comfort recipe to be replaced by grain neutral spirit and a whiskey flavouring, a fact that only became general public knowledge following the acquisition of the brand by Sazerac in 2016.
As war progressed the saliency of the brand name was aided by the predilection of US pilots to name their planes 'Southern Comfort'. One of these planes, a B17F Flying Fortress, captured the imagination of the American public in February and March 1943 as it completed dramatic bombing missions over Germany and Holland before being brought down in flames off the Essex coast, with remarkably only one fatality. The pilot later claimed the name was a celebration of the Southern states rather than of the drink, but the benefit to the brand was clear.  
Rise and fall
In September 1944, Merchants Distilling signed a new contract with Southern Comfort to blend and bottle over two hundred thousand cases of the brand during 1945. They were also committed to providing over a hundred thousand cases during the remainder of the year. Their distilling capacity, they claimed, meant that the Southern Comfort contract could be covered in a month leaving the rest of the year for making industrial spirit for the government or, if grain were available, whiskey. In November 1944 the Southern Comfort Company launched a relentless nationwide multi-executional advertising campaign, with drawings by noted St Louis cartoonist Victor Vaccarezza ('Vic Vac') announcing that "it's great news when more of the good things of life become available in larger quantities. There's more Southern Comfort now!" Merchants Distilling recorded a 300% increase in gross sales and record profits in the year 1945-1946.  Southern Comfort sold in total over 600,000 cases. Francis E Fowler Jnr was number four in the IRS list of top paid executives, earning over $370,000, rubbing shoulders with movie moguls and starlets. But it wasn't to last. As supplies of domestic whiskeys (blended and straight) eased and Scotch started to pour over the pond, so Southern Comfort's sales plummeted dramatically, to less than 50,000 cases in 1947.
Enjoying his newfound wealth Fowler acquired actor Fred MacMurray's former Hollywood home (notable for its heated swimming pool) and began what would be a life-long passion of collecting, initially focussing on drinking-vessels, before turning his attention to fine English and American silverware, firearms and ivory.  Eventually this obsession, through the benevolence of the Fowler Foundation, would lead to the opening of the Fowler Museum of Cultural History at the University of California Los Angeles in 1992. Parts of the collection featured in in-store sales promotions in the 1950s as the brand slowly clawed its way back from the disastrous year of 1947. It announced its largest national advertising campaign in 1950: "The reason more people are drinking Southern Comfort? Simply because Southern Comfort is a 100 Proof drink that really tastes good."  
Southern heritage
For over thirty years the brand stuck to a very simple combination of messages: Southern heritage, taste, strength, mixability and versatility ("recipe books available on application").  Recommended cocktails included the Confederate Highball, Rebel on the Rocks and the old favourite Scarlett O'Hara. Slowly drinkers came back, production facilities in St Louis were increased, and in 1974 produced over a million cases, with an additional 100,000 cases produced in Canada. Adverts never claimed the brand contained whiskey, but it claimed to outsell Jack Daniel's, Old Forrester, Chivas Regal and Black & White.  Exports accounted for around twenty per cent of sales, with the UK being the leading market (for which the author can claim the very smallest amount of credit). Francis E Fowler died the following year, and three years later his sons gave Brown-Forman (makers of Jack Daniel's) an option to buy the business, which it acquired, including Caligrapo, manufacturers of the secret flavourings, the following year for a total of $89 million.
By this time most people had forgotten about 'old man Heron' as the brand's origin story had slowly headed down south since the 1950s.  It was plucked from the comfort of patrician parlours in plantation mansions and relocated to the racy bars of the Crescent City. Francis E Fowler Jnr claimed it had "worked its way up to the Planter's Hotel [a St Louis landmark, and allegedly the birthplace of the Tom Collins] by way of New Orleans", and that he had acquired the recipe "from a New Orleans Frenchman". Advertisers embellished this new tale. By the 1950s the brand apparently originated in "romantic New Orleans, its popularity swept the South during the golden days of the ante-bellum period, then virtually passed away after the Civil War.  The original formula – a secret closely held by a member of an old Southern family was discovered after Repeal." By the mid-1970s drinkers were told that "in the days of old New Orleans a talented gentleman was disturbed by the taste of even the finest whiskeys of his day, so he combined rare and delicious ingredients to create a superb and unusually smooth liqueur." "Old man Heron", and his "superlatively charming" bar of happy memory were no more.
Old man Heron returns
Brown-Forman's initial high expectations for Southern Comfort failed to materialise, and what had been a 1.5 million case brand on acquisition slumped to 500,000 cases by 1983.  Recovery was slow but steady, advertising budgets large, and sales largely export driven.  By the millennium the brand stood at around two million cases, almost equally divided between home and overseas sales, principally driven by the UK and Australia. Marketing executives decided that the good old brand of the South needed, as one might say, 'Jacking up', and turned again to its origin story and rediscovered "old man Heron". With the assistance of local historians in Memphis they pieced together some of his story, and also, to avoid any dissonance with the focus on New Orleans, traced him, or a Heron, to New Orleans (better than this author managed).  And from that point onwards, with something of a leap of faith, "company legend" has it that M W Heron first created his famous beverage in the Big Easy in 1974 rather than Memphis.  A Heron signature appeared which was added to a new bottle shape, the slogan 'Born in New Orleans' was adopted, and the musical culture of the city duly appropriated by the brand in advertising and sponsorship – who can forget Dr John singing in that storm-bound French Quarter bar? Only the copy of the old engraving of the Kansas City riverfront on the bottle label remained as testament to the past. But not for long.
In the increasingly competitive spirits market of the new century Southern Comfort struggled to hold its own against a surge of new flavoured whiskey and spirit drinks, of which one was its stable mate Jack Daniel's Honey and another Sazerac's Fireball, and a rush of possibly misconceived innovations did little to halt the decline of the brand. In 2015 it was sold to New Orleans-based Sazerac (owners of Buffalo Trace), who surprised at least some of the drinking world by announcing that Southern Comfort would be made with whiskey for the first time in generations, the finger of responsibility for taking it out of the recipe being gently pointed at the Fowler's.  Since then, the brand, with yet more new packaging and variants, has slowly moved back into growth. 
Forensic 1970s conditions.
Only one question remains to be answered.  What did it taste like, that exotic liquor that briefly lit up my teenage years? A couple of 100 Proof miniatures from the 1970s, with a current 40% ABV version for comparison provided the answer.  Tasted of course under the most forensic 1970s conditions. Janis Joplin singing 'Another little piece of my heart' in the background. Warm tumblers, no ice, and R White's lemonade as a mixer. The '70s samples were incredibly viscous with a sharp spirituous nose, followed by rich fruits. To taste neat lots of alcohol, overwhelmingly sweet and sticky with tinned peaches in syrup. The R White's lemonade calmed the spirit down and made what I could imagine to an adolescent must have been a "perilously drinkable" fruit-forward cocktail. The modern sample was altogether more balanced and pleasant on the nose with a gentle whisky character, although to be frank it didn't stand up to the lemonade as well as the older, stronger, ones. And for a moment, the strong sweet-smelling saccharine tasting spirit with Janis's voice in the background took me to a house party somewhere in Oxfordshire many years ago, and a vivid memory of why I hadn't drunk Southern Comfort since. You can guess the rest.
Header image courtesy of Leland Little auctions.