The Nightcap is back for 2018! In our first bulletin of the year, we cover the theft of the 'world's most expensive' bottle of vodka, Diageo comes under fire for a boozy Snapchat ad, and a bartender collective gears up to explore the concept of 'perfection' in drinks…
Come on then, let's be having those New Year's Resolutions. Perhaps you're planning on joining a vegetable orchestra, or have resolved to loosely base your life on Steve Zissou of 2004 Wes Anderson film The Life Aquatic with Steve Zissou? Maybe you'd like 2018 to be the year you finally learn how to operate a combine harvester?
As for us? We're resolving to champion those lesser-known spirits categories (aquavit, you're next…), meet more distillers, brands, bartenders, and industry bods than ever before to keep you fully updated with the latest goings-on, and, ultimately, pack this magnificent blog with the best and brightest of the spirits world for your literary entertainment.
But back to the task at hand! This week we picked out the most forward-thinking, boundary-pushing new bottlings of 2017 in MoM's Most Ingenious Spirits list, chatted to Scotch whisky personality, author, educator, expert, and accomplished Dalmore master blender Richard Paterson, and divulged the contents of this month's titillating Dram Club sets.
What else has been going on since we parted ways back in December? Let's find out…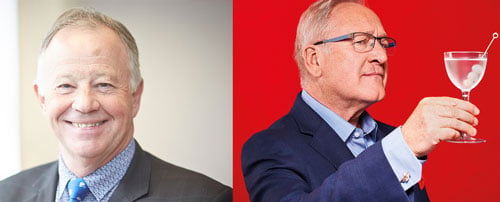 L-R: Ian Harris, Desmond Payne
Industry luminaries recognised in Queen's New Year's Honours List
On New Year's Eve, Beefeater Gin's master distiller, Desmond Payne, and the Wine & Spirit Education Trust's (WSET) chief executive, Ian Harris, were each appointed as a Member of the Most Excellent Order of the British Empire (MBE) for their services to the industry. Payne, who joined the Beefeater Distillery in 1995, celebrated his 50th year in the UK gin sector last year, while Harris, who came on board the good ship WSET in 2002, is marking his 40th year in drinks. You know that you must be doing alright at work when the Queen vouches for you, eh?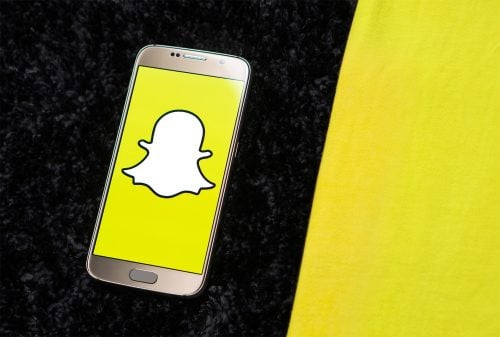 Diageo has pulled all ads from Snapchat
Diageo pulls global Snapchat ads after UK Captain Morgan ban
Yup, Diageo has halted advertising with Snapchat after an ad for its Captain Morgan rum brand was banned by the Advertising Standards Authority (ASA). The campaign, which ran in June 2016, allowed Snapchat users to send a picture of themselves dressed up as the brand's eponymous pirate mascot accompanied by two glasses of an alcoholic drink clinking together. The ASA questioned whether the content would appeal to people under 18, and expressed concern over the app's 'self-declared' age requirement – since Diageo stated it had specifically targeted the ad at users with a registered age of 18 or above. The ad was banned, and advertising pulled. It's not the first time the brand has been in hot water with the ASA: in 2016, the authority banned a TV ad for 'implying the drink could increase confidence and popularity'. Tut tut.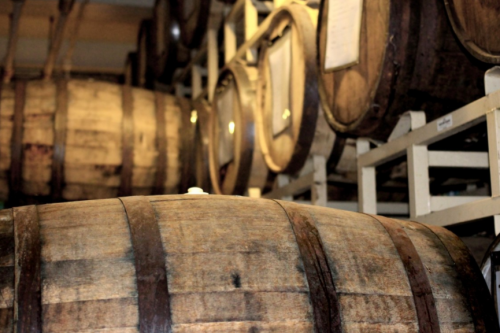 Durham Distillery's cask-aged gin stocks…
UK's Durham Distillery to produce single malt whisky
There's a big year ahead for the team behind Durham Distillery. They're kicking off production at a brand new facility in the historic city centre of Durham (North East England) as part of plans to introduce whisky to its portfolio of gin, vodka, and liqueurs. It's the latest in a number of English distillers that are readying to release whisky in the years ahead, and we can't wait to see the different styles as they emerge. Fans will have the chance to get their mitts on a Founder's Cask of the first whisky run (ready for release in 2021), along with a limited edition Durham Gin expression from the new distillery that has been numbered and signed by head distiller, Jess Tomlinson.

The P(our) Symposium is back for 2018
P(our) Symposium announces 2018 theme
Among bars and bartenders, conversation is beginning to shift away from drinks, cocktail recipes, techniques and methods and towards philosophical issues. Not-for-profit "bartender collective" P(our) is leading the charge, and has previously kicked off discussions on gender equality, bar awards, and what it means to be a modern bartender. The annual event, which will be held in Paris again in June, will explore 'perfection'. Seminars, talks, and workshops will "tap into every aspect of the word" in a bid to "examine our industry's relationship with this powerful force that so often consumes us". The full line up of speakers and contributors will be announced closer to the time. Intriguing!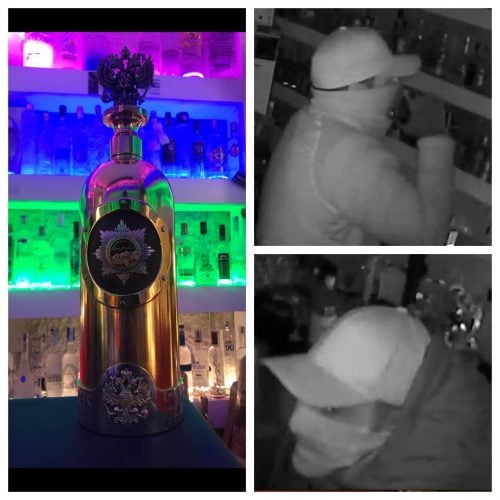 Credit: Vodkasamling/Vodkacollection Facebook page
'World's most expensive' bottle of vodka stolen from Danish bar
Danish police are investigating the theft of a bottle of Russo-Baltique Vodka, which is said to be the world's most expensive at a staggering US$1.3 million. The bottle, reportedly made with 3kg of gold and 3kg of silver with a diamond encrusted cap, was displayed in the Café 33 bar in the Vesterbro district of Copenhagen. The owner of the bar has made an appeal on Facebook, which features CCTV images of the alleged thief and states, "Reward is given to those who can help find them. There is only one bottle in the whole world."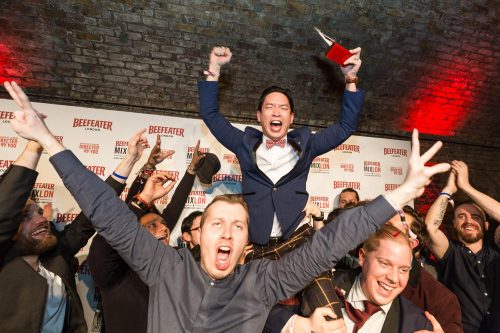 Hong Kong bartender Timothy Ching, winner of last year's competition
Beefeater MXLDN names 31 finalists
Earlier this week, Beefeater Gin announced the names of 31 skilful finalists who will battle it out to be crowned Beefeater MIXLDN 7 Global Bartender Champion at a four-day final in February. Competitors have been tasked with creating a cocktail inspired by their home city's urban diversity, which will be judged by Simon Difford of Difford's Guide, Ryan Chetiyawardana of Dandelyan, Alessandro Palazzi of Dukes, and master distiller Payne. The finalists are Jason Griffin, Canada; Jónmundur Borsteinsson, Iceland; Marino Karinja, Croatia; Clément Cariou, Finland; Miroslav Telehanič, Slovakia; Stefan Ćirković, Serbia & Montenegro; Julian Kappert, Belgium; Margarita Dimova, Bulgaria; Ziyu Zhang, China; Marianna Kozanyiova, Denmark; Mikk Kelder, Estonia; Gabrielė Sasnauskaitė, Lithuania; Luis Fernando Romero Lopez, Mexico City; Maxime Verrier, Norway; Patryk Kowalski, Poland; Alexander Walker, UK; Manuela Lerchbaumer, Austria; Luciano Guimarães, Brazil; Charles Stringer David Gillet, New Zealand; Pavlos Aslanidis, Cyprus; Hana Graclikova, Czech Republic; Ioannis Alexandros Dontas, Greece; Jason Seele, US; Arturo Castro de la Uz, Cuba; Corey Squarzoni, Italy; Satoshi Sugiura, Japan; Jose Anibal Huayllani, Peru; Ariel Figueroa, Argentina; Maxim Schulte, Hong Kong;
Simon Epale, Sweden; and Keanu Batista, South Africa. The winning bartender will create their own gin with Payne, the lucky thing.
That's all for today's Nightcap – inspire us with your New Year's resolutions in the comments below.