Last year an abundance of clever, forward-thinking, boundary-pushing new bottlings hit the global spirits market, inciting oohs, aahs and mmms in equal measure. In MoM's Most Ingenious Spirits list, we raise a glass to the producers that created some of the most inventive releases of 2017.
Innovate or die, or so the saying goes. And in 2017 spirits producers were better equipped to innovate than they've ever been, thanks to improvements in production techniques, the blurring of category lines, and increasing demand for unusual bottlings off the back of the cocktail resurgence. As such, we've compiled a list of what we believe to be the most dynamic drams of last year – behold, MoM's Most Ingenious Spirits 2017!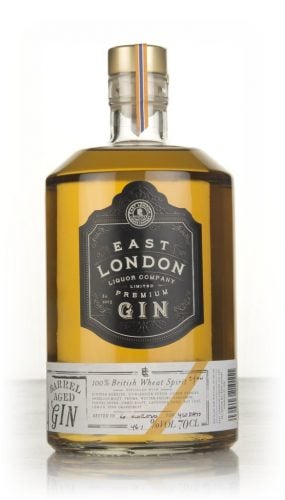 East London Liquor Company Barrel Aged Gin – Ex-Oloroso Cask
10. East London Liquor Company Barrel Aged Gin – Ex-Oloroso Cask
The latest addition to East London Liquor Company's Barrel-Aged Gin Programme has been aged in an ex-Oloroso Sherry cask for a remarkable 400 days before bottling. There can't be many gins that have spent this much time in cask – just look at the colour of it! – so it's certainly unusual. The producer releases up to four limited-edition barrel-aged gins per year, so we're looking forward to seeing how they'll top this.
Yuletide Gin
9. Yuletide Gin
You might be silently cursing us for alluding to the 'C' word so soon (Christmas, to clarify. Jeez) but there's no denying that Yuletide Gin was nothing short of a festive miracle. It lists an entire gingerbread house as a key botanical, for one. Never mind the gold, frankincense and myrrh, Christmas tree needles, whole pomanders, clementines, Christmas cake, Christmas pudding, chocolate truffles, Lebkuchen, mince pies, Panettone, chestnuts… You get the idea.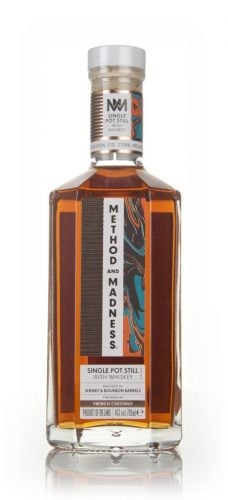 Method & Madness Single Pot Still
8. Method & Madness Single Pot Still
Speaking of chestnuts, we're led rather succinctly to number eight, which hails from the first batch of Midleton's Method and Madness Irish whiskeys. This stirring single pot still expression was initially matured in sherry and bourbon barrels, before being finished in chestnut casks sourced from the Isére region in France. Experimental and excellent in equal measure.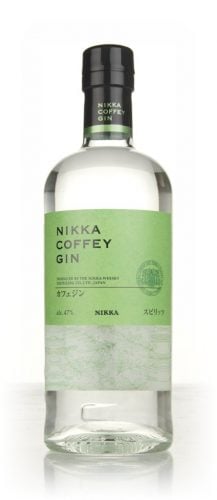 Nikka Coffey Gin
7. Nikka Coffey Gin
Our eyes were not deceiving us: 2017 was indeed the year that Japanese whisky geniuses at Nikka demonstrated their expertise in gin distilling. Not just any old gin, either – this one is packed with native botanicals amanatsu, kabosu, shikuwasa, yuzu, and sansho pepper, among others. What's more, this gin was produced in Coffey stills (the style of still used to distil Scotland's first grain whiskies) at Miyagikyo distillery using a base of barley and corn.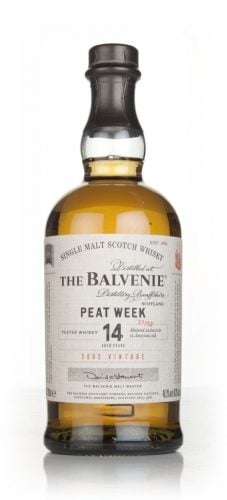 Balvenie Peat Week Aged 14 Year Old – 2002 Vintage
6. Balvenie Peat Week Aged 14 Year Old – 2002 Vintage
If you're a Speyside fan you'll know precisely why this 14 year old Balvenie bottling is on the list. This brilliant bottling is the result of a series of trials carried out by Balvenie malt master David Stewart MBE and prestige whiskies specialist Ian Millar. The team has been producing peated whisky for just one week a year since 2002, and the result is a dram brimming with gentle, honeyed smoke. Pretty cool.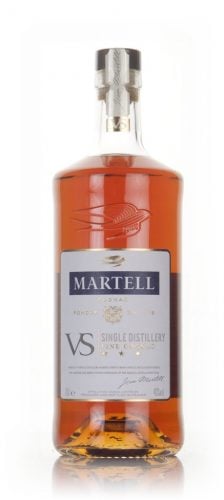 Martell Single Distillery VS
5. Martell Single Distillery VS
Martell followed the Scotch whisky category down the single malt path with this release: a VS Cognac made from Petite and Grande Champagne eaux-de-vie that have been distilled exclusively at one distillery (as opposed to sourcing liquid from a selection of distilleries, as per usual in Cognac). It's also the youngest Cognac to be launched by the house, aged for only two years. It'll be interesting to see which other houses follow suit.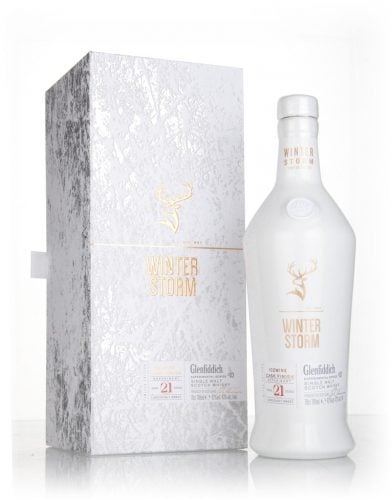 Glenfiddich Winter Storm
4. Glenfiddich Winter Storm
A corker from the Glenfiddich Experimental Series, this innovative 21-year-old whisky has been finished for up to six months in French oak ice wine casks from the Peller Estate winery in Niagara. These intensely sweet grapes are picked at night when the temperature drops to -10˚C, hence the name. Winter Storm is the creation of Glenfiddich malt master, Brian Kinsman, who took a trip to Canada in January 2016.

Misadventure Vodka
3. Misadventure Vodka
The small but mighty team behind Misadventure & Company are changing the world one leftover cake at a time. The Californian distillery is tackling food waste through its "hedonistic sustainability" ethos by producing vodka using unsold baked goods from a nearby food bank. It's an absolutely genius idea, and we can't quite believe no one's thought of it already. Bravo, good folks.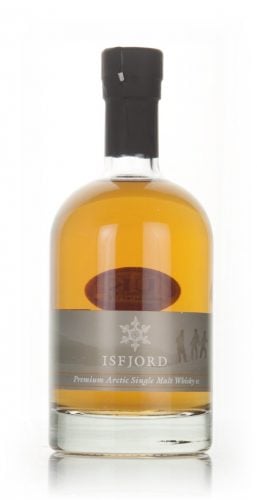 Isfjord Premium Arctic Single Malt No.2
2. Isfjord Premium Arctic Single Malt No.2
Last year the team behind the Danish brand Isfjord took 'whisky with ice' to a whole new level with the launch of Isfjord Premium Arctic Single Malt No.2 – a lightly peated ex-bourbon cask-aged expression made with iceberg water from the Arctic. They say the water was preserved as ice for 180,000 years before it naturally broke from the Greenland Ice Cap and eventually harvested, which is pretty wild if true.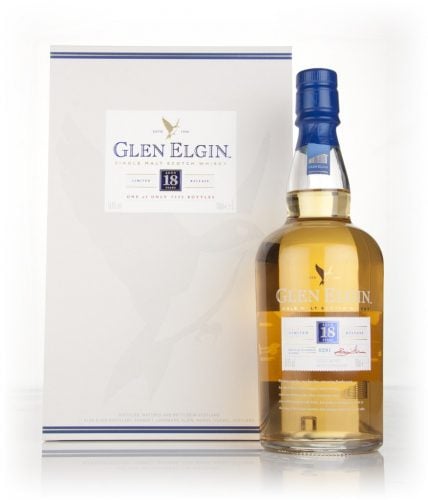 Glen Elgin 18 Year Old 1998 (Special Release 2017)
1. Glen Elgin 18 Year Old 1998 (Special Release 2017)
Securing the accolade of MoM's Most Ingenious Spirit 2017 is this most unusual Glen Elgin expression from the 2017 edition of Diageo Special Releases. It's all about the yeast. Yes, yeast (we said it would be ingenious, not glamorous). To craft this curious dram, the Speyside distillery used two different yeast strains in production: Pombe and cerevisiae. Distillate made with the former was aged in ex-bodega casks, while the new-make made from the latter matured in refill European oak butts, and the two were vatted before bottling.
Whatcha reckon? If you think we've missed something seriously brilliant from MoM's Most Ingenious Spirits 2017, don't sit on it – drop us a comment in the box below.