The annual season of overindulgence has ended. You're probably in need of some good refreshment. These fab tipples ought to do the trick.
It's time to face up to facts. We overdid it last festive season. Again. There's no point denying it. We spent most of December non-stop consuming. We put away more pigs in blankets than a fairytale wolf. Our plates were more potato than ceramic. Cheese boards and selection boxes trembled in our wake. It was the best of times. But it could never last.
Now we need some refreshment. To swap indulgence for invigoration. The kind of booze we treat ourselves to is a fine place to start. So, feast your eyes upon these fresh and fun tipples, a list of drinks we think make up some of the best January refreshments around!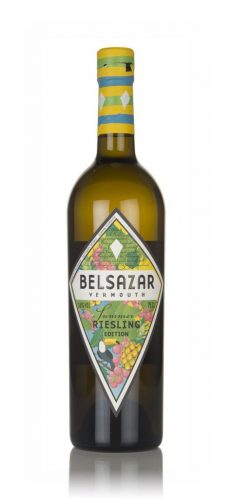 Belsazar Vermouth Summer Riesling Edition
Belsazar Vermouth Summer Riesling Edition
This off-dry, fruity and summer-fresh vermouth was created by Belsazer in collaboration with top winemaker Dr. Loosen. It marries the Riesling style with intriguing homegrown botanicals such as the Azores pineapple, as well as mint and grapefruit. A must-have for any number of refreshing cocktails.
How does it taste?:
Sharp white fruit, fresh pineapple, a hint of thyme and basil for balance.
Refreshing serve: El Presidente
The El Presidente is a simple but effective cocktail that deserves more time in the spotlight. All you have to make one is combine 45ml of Appleton Estate Classic White rum, 20ml of Belsazar Vermouth Summer Riesling Edition, 15ml of Giffard Orange Curaçao and a dash of Bols Grenadine Syrup in a shaker with ice. Shake this mix and then strain into a chilled coupe glass and garnish with an orange peel. Serve to guests and make a point of only responding to the title of 'El Presidente'.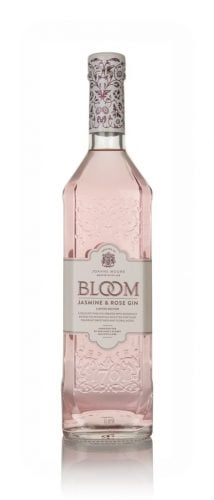 Bloom Jasmine and Rose
Bloom Jasmine and Rose
A limited edition pink gin from Bloom. It was created by master distiller Joanne Moore, who used jasmine flowers and rose petals as the primary botanicals to capture the essence of an English summers day. The result is a tipple that's stylish, elegant and very tasty
How does it taste?:
A refined floral and earthy fragrance – elderflower and jasmine adds an extra dimension to this pink gin.
Refreshing serve: Pink Gin Fizz
Gin and Prosecco are brilliantly matched in cocktail form here. The Pink Gin Fizz is made by pouring 25ml Bloom Jasmine and Rose gin into a flute glass. Top this up with 50ml of chilled Bottega Gold Prosecco, then garnish with a twist of pink grapefruit peel. Serve while humming the tune to the Pink Panther to yourself.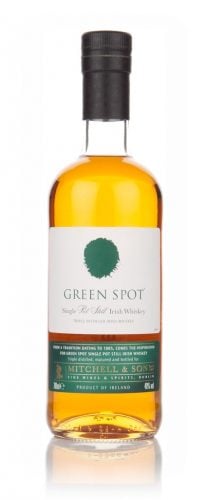 Green Spot Single Pot Still
Green Spot Single Pot Still
Full-flavoured, buttery and full of orchard fruit sweetness, Green Spot Single Pot Still is a real favourite among Irish whiskey fans for good reason. It's now created at Midleton Distillery, but under the guidance of Mitchell & Sons, whose Dublin location was the only place this tipple used to be available. It's a single pot still whiskey, a category that is unique to Ireland and means that this whiskey was crafted with malted and unmalted barley. It's a great beginner dram and works well in a number of different serves.
How does it taste?:
Sugary porridge, creamy vanilla, papaya and citrus, as well as some gentle bourbon oak.
Refreshing serve: Whiskey & Ginger
When you're in need of some speedy, sumptuous whiskey libation, then a long, tall glass of Whiskey & Ginger is a good a choice as any. Start by filling a highball glass with ice. Then pour 50ml of Green Spot Single Pot Still whiskey into the glass, top with ginger ale and squeeze in a few drops of fresh lime juice. Float a lime wedge to garnish and serve to as many non-whiskey drinkers as you can find. It's time to get converting.

Einstök Icelandic Arctic Ale
Einstök Icelandic Arctic Ale
For those who favour the invigorating nature of a good pint, this Icelandic Arctic Ale should do the trick. Einstök Ölgerð brewed this exceptionally delicious pale ale (recipient of a bronze medal at NY International Beer Competition 2018) 60 miles south of the Arctic Circle using three kinds of hops and pure Icelandic water. What could sound more refreshing than that?
How does it taste?:
Malty and honeyed, with grassy hops developing alongside hints of orange peel and almond.
Refreshing serve: Blood Orange Shandy
Put the refreshing nature of a great shandy to good use here in this classic serve with a twist. Combine 285ml of Einstök Icelandic Arctic Ale, 80ml of blood orange juice and 185ml of lemonade over ice in a pint glass. Serve while showing off how many Icelandic words you can pronounce.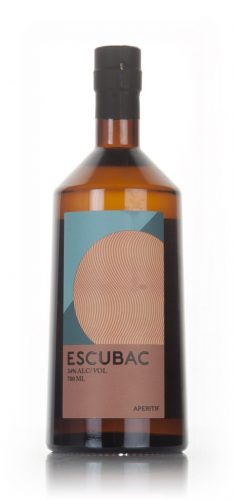 Escubac
Escubac
Refresh your stocks with this highly versatile and imaginative modern aperitif. Escubac is a reinvigorated interpretation of an old style of spicy, yellow British cordial that originated in the 1700s. Its creator Sweetdram produced it in small batches on antique pot stills in Saumur, France using 14 botanicals, including caraway, cardamom, nutmeg and citrus. Raisins, vanilla and a small amount of sugar were used to sweeten Escubac, which was also coloured with saffron. There's so much going here – and so much to enjoy!
How does it taste?:
Spiced orange pomander balls, creamy vanilla and warm, winter spices, with a touch of liquorice.
Refreshing serve: The Last Word
The Last Word is a thirst-quenching cocktail that's super easy to make and looks great. Shake 30ml of Escubac, 20ml of Chartreuse Green, 20ml of Luxardo Maraschino Originale Liqueur, 20ml of freshly squeezed lime juice and 15ml of chilled water with ice and fine strain into chilled coupe glass. Garnish with a lime twist and Luxardo Maraschino Cherries. Serve to your friends while joking that "You'll have the last word thank you very much" and insist it's funny when they reasonably object.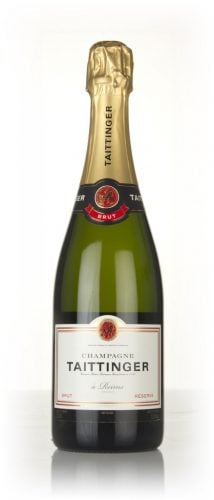 Taittinger Brut Réserve Champagne
Taittinger Brut Réserve Champagne
Thirst-quenching, fresh and vibrant Champagnes are an ideal January refresher. Take this non-vintage bottling from the renowned house of Taittinger. It was made with 60% Pinot grapes and 40% Chardonnay from between 30 and 50 different vineyards and aged between 3 and 4 years. But that's not all, it pairs brilliantly with white sauces, seafood and tall glasses…
How does it taste?:
A fine mousse with aromas of stone fruits and blossom. Fresh and crisp with vanilla sweetness.
Refreshing serve: Grand Royal
Oh so simple and oh so tasty, the Grand Royal is made by combining 25ml of Grand Marnier, 15ml of fresh orange juice, 20ml fresh grapefruit juice, 15ml fresh lime juice, 10ml sugar syrup and 2 dashes cardamom bitters in a shaker with ice. Strain into a champagne flute, then top with Taittinger Brut Réserve Champagne. Garnish with an orange twirl and serve while toasting to a great 2019!

Trois Rivières Cuvée de l'Ocean
Trois Rivières Cuvée de l'Ocean
For fans of rum, we've chosen the marvellously maritime Trois Rivières Cuvée de l'Ocean (the name actually means The Ocean Bottling). Made with sugar cane grown in fields on the south coast of Martinique, very close to the sea, there's a distinctive salty and iodised taste here that's so satisfying and pairs brilliantly with the classic grassy and sweet notes you'd expect from a rhum agricole.
How does it taste?:
Passion fruit and white peach, salted crackers, a pinch of grassy herbs and a good crack of pink peppercorn.
Refreshing serve: Daiquiri
The tropical classic is easy to make and it's suitably refreshing. Create your Daiquiri by adding 15ml of freshly squeezed lime juice into a cocktail shaker filled with ice. Stir in 7.5ml of Monin Pur Sucre de Canne (Pure Cane Sugar) Syrup, then add 60ml of Trois Rivières Cuvée de l'Ocean. Shake well, then strain into a chilled cocktail glass. Garnish with a wheel of lime.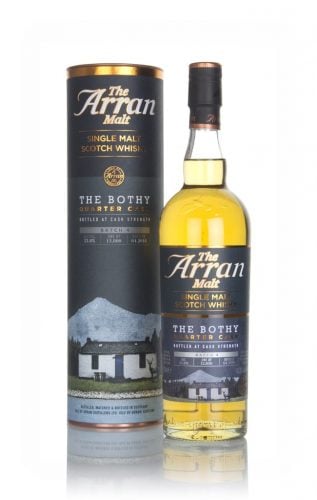 Arran The Bothy Quarter Cask – Batch 4
Arran The Bothy Quarter Cask – Batch 4
The Bothy series tends to produce some corkers and Batch 4 of this Arran single malt Scotch whisky is no exception. It was chosen for this list because of its refreshing and intensely fruity profile, which was partly attained through the interesting use of 'quarter casks'. Arran The Bothy Quarter Cask – Batch 4 was initially matured in first-fill ex-Bourbon barrels before it was transferred for secondary maturation into smaller American oak casks for a minimum of 18 months. Good things really do come in small packages!
How does it taste?:
Fresh pineapple, tinned peaches and coconut followed by brown bread, vanilla and sweet spice.
Refreshing serve: Highball
The Highball is a superb and simple serve that enjoys a slightly fruity twist here. Add 35ml of Arran The Bothy Quarter Cask – Batch 4 and 15ml of Lacuesta Red Vermouth Limited Edition to an ice filled highball glass. Top with soda, stir gently and garnish with a fat orange twist before serving while quoting lines from Highlander, because why the hell not?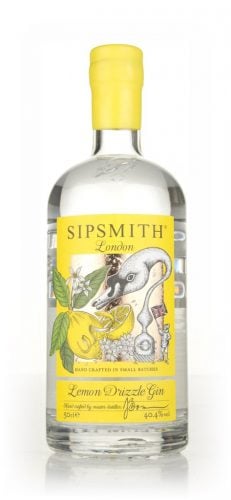 Sipsmith Lemon Drizzle Gin
Sipsmith Lemon Drizzle Gin
If cake and gin brought together in wonderful harmony sounds like the thing for you, then you are just going to love this. You also sound like my kind of people. Sipsmith created this tipple by adding sweet sun-dried lemon peel, lemon verbena and vapour-infused fresh lemons to its classic London Dry Gin to capture the unmistakable taste of lemon drizzle cake. Because why would you not do that if you had the chance?
How does it taste?:
Fresh, tart and warming, the lemon is powerful, but is tempered well by savoury juniper, a pang of liquorice and a floral perfume quality that lifts it.
Refreshing serve: Lemon and Basil G&T
Everyone loves a G&T and it's undoubtedly refreshing, so it makes sense to take advantage of the citrusy nature of this gin with the Lemon and Basil G&T. Place basil leaves, 50ml of Sipsmith Lemon Drizzle Gin and ice into cocktail shaker and shake well. Add to a highball glass, then top with a good tonic water and garnish with a twist of lemon. Serve with some lemon drizzle cake, because you can't waste this opportunity.