A perfect New Year is all about family, friends, and the finest food and booze. This sublime selection of spirits, wines and beers will help you see in 2019 in style.
Let's face, a lot of people have turned on New Year's Eve. The over-priced, watered-down drinks. The insane queues and extortionate entry fees. The overwhelming pressure to have a good time. The dreaded annual Hootenanny …
Well, blow that for a game of soldiers! Put the enjoyment of New Year's back on your own terms this year, starting with booze. Whether you've finally given up on the hype and are settling in for a night on the sofa, going to a house party to enjoy a drink among friends and family or preparing to brave the town, make sure you've got a terrific tipple in your hand.
From spectacular spirits, classic Champers and welcome post-Xmas bargains, we've got everything you need, right here. Happy New Year everyone!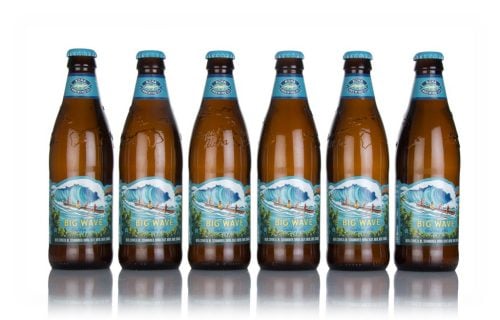 Kona Big Wave Golden Ale Bundle (6 Pack)
Kona Big Wave Golden Ale Bundle (6 Pack)
Perfect for sharing, this 6 pack bundle of Kona Big Wave Golden Ale from the Hawaii-based Kona Brewing Co is a great way of stocking up on delicious beer without reaching too deep into those pockets. If you buy this bundle of 6x 355ml bottles, you'll save 10% versus buying individually.

Beavertown Neck Oil Bundle (6 Pack)
Beavertown Neck Oil Bundle (6 Pack)
Another beer-tastic bargain, this time with 6x 330ml cans of Beavertown Neck Oil. Once again you'll save you 10% versus buying them individually, all while filling your boots with a sensational session IPA.
Mongozo Coconut Bundle (6 Pack)
Mongozo Coconut Bundle (6 Pack)
The third and final bargain beer bundle on our list, and by now you know the drill. Six 330ml bottles. A 10% saving on buying six individually. And this time it's the intriguing and tasty coconut beer from the Netherlands-based Mongozo that's on offer. Oh we do love a seasonal saving…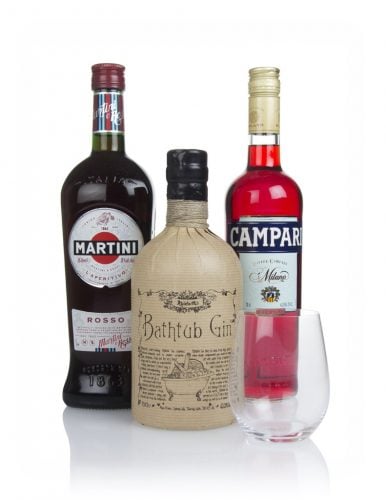 Negroni Bundle
Negroni Bundle
The Negroni is a smashing cocktail that's so easy to make with this bundle. Bathtub Gin, Campari, Martini Rosso sweet vermouth and a crystal Master of Malt Riedel tumbler are all included, with an incredible £20 saving compared to buying them separately!
Use this simple 1:1:1 recipe to be the talk of the New Year's festivities: stir 25ml of Bathtub Gin, 25ml of Campari and 25ml of Martini Rosso sweet vermouth over ice and strain into that shiny new ice-filled Riedel tumbler. Garnish with an orange peel.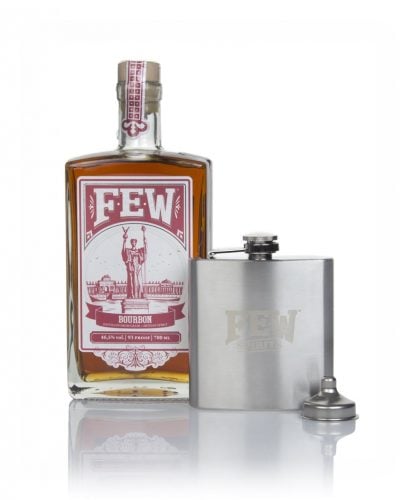 FEW Bourbon
FEW Bourbon
The splendid FEW Bourbon from Evanston in the USA was created from a three-grain mash bill, with mellowing malt and punchy rye complementing corn. It's enough of a treat on its own, but if you purchase it right now, you get a delightful branded hip flask completely free!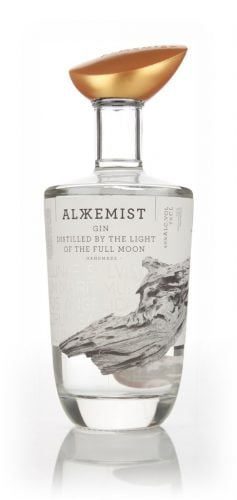 Alkkemist Gin
Alkkemist Gin
The people want gin. That much has been made decidedly clear in 2018, as it was in 2017, and the year before, and the year…. There are so many great bottlings to choose from, but we felt it was about time to shine a light on the sublime Alkkemist Gin. Supposedly "distilled by the light of the full moon", this beauty was created from a triple-distilled grain spirit and 21 different botanicals (including Muscat grape, orange and lemon peel, rose petals, samphire, fennel, thyme and mint, among others). Who else could murder a G&T right now?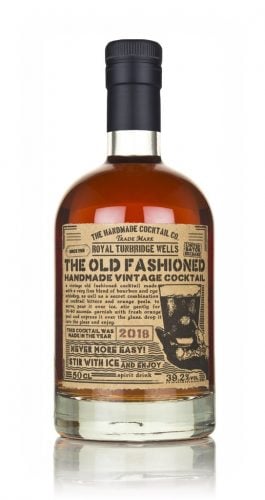 The Old Fashioned Cocktail
The Old Fashioned Cocktail
Earlier this year, our features editor Henry Jeffreys wrote a piece on the complex and eternally-cool cocktail, the Old Fashioned. You can enjoy all its fabulousness without the fuss thanks to this pre-mixed cocktail. All you have to do is fill a tumbler with ice, pour in a large measure of The Old Fashioned Cocktail, stir, and add a twist of orange peel.

Moët & Chandon Brut Impérial
Moët & Chandon Brut Impérial
It just wouldn't be right if we didn't offer you a bubbly option, would it? This from Moët et Chandon is one of the best-known Champagnes around and is sure to bring a touch of class and elegance to your celebrations.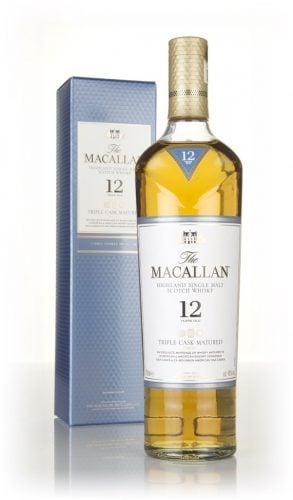 The Macallan 12 Year Old Triple Cask
The Macallan 12 Year Old Triple Cask
For those who love to see in the New Year with a good glass of Scotch in their hand, something from Macallan's Triple Cask range should go down nicely. The series was launched in 2018, taking the place of the Fine Oak range, so it only seems appropriate to mark the end of the year by enjoying one of its wonderful whisky-based moments. The Macallan 12 Year Old Triple Cask was matured for 12 years and drawn from a combination of European oak sherry-seasoned casks, American oak sherry-seasoned casks and ex-bourbon casks.