Last week, we joined William Grant & Sons UK to future gaze as the Glenfiddich, Balvenie, Reyka and Sailor Jerry-owner unpacked its 2018 Market Report. What will we be drinking over the next 18 months and why? The trends brainiacs behind the scenes reckon they have the answer…
We'd all love to see into the future. Honestly, who among us would pass up the chance to gaze into a crystal ball in the search for answers: what are next week's lottery numbers? How long until there are flying cars? When will the 'gin bubble' burst?
The UK drinks industry would certainly love the chance. With rampant technological advances, a difficult geo-political climate and economic uncertainty, the pace of change has never felt quite as fast as it does today. Keeping up is tough, never mind being one step ahead.

That's why the likes of William Grant & Sons UK feel the need to publish insight reports. They might not have the mysticism of actual crystal balls, but documents like these are thorough, data-rich investigations that offer a vision into what we will be drinking and why. William Grant's Market Report 2018 is no different. It aims to predict trends that will develop in the UK drinks industry over the next 18 months, in the hope to get ahead.
We've unpacked some key points in the Market Report. What does it mean to be an 'Active-ist Consumer'? Why are we drawn to 'rooted realness', 'multi-sensory masstige' and 'tangible transparency'? What does any of that even mean? And what does it have to do with drinks?! Read on, friends. Perhaps with a dram in hand.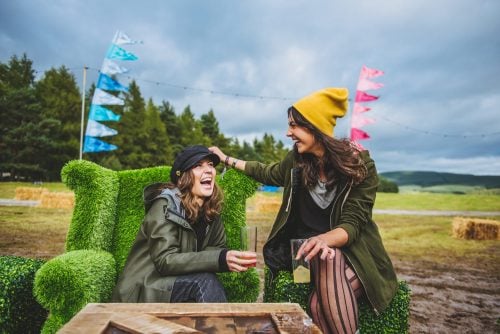 The Active-ist Consumer: they don't look very active, but at least they're having fun
Is this the age of The Active-ist Consumer?
"Our extensive research and analysis led us to coin the phrase "The Active-ist Consumer" for a new generation which is incredibly aware of its collective consumer power and its ability to drive change at scale and pace. From the #MeToo movement to single-use plastics, these consumers are determined to make very different choices to positively impact their world." Caspar MacRae, marketing director of William Grant & Sons UK
The core concept in this year's report was the idea of the 'Active-ist Consumer', as MacRae outlined above. This is not so much a new breed of drinker, but more of an evolution of our collective purchasing attitudes shaped by current geo-political, social and economic reality of the modern day. That might sound overly complicated, but really, it's quite simple. When the world gives you seismic shifts in contemporary culture like Donald Trump's presidency and Brexit, as well as ongoing environmental issues, that affects all our choices. William Grant & Sons reckons that when we all engage our voices and understand our purchasing power, we can (hopefully) improve the world*. Hence 'active-ist consumer'.
Are you an active-ist consumer? Apparently, they have three key characteristics. Firstly, they are digitally sophisticated. They like hyper-personalised products and responsible, innovative technologies. So far, so familiar. Then, secondly, they are impact purchasers, aware that they need to become less of a drain on the planet, but unwilling to stop consumption (honestly, who the hell would want to do that?). It's all about recognising both the power of the wallets and the Wi-Fi connection, and wielding them as a force for social good. Finally, active-ist consumer are keener than ever to strike a work-life balance – basically it's about new experiences and healthy lifestyles.
And if this is what brands are moving towards, so far, so good! And now, for the trends… What sort of things will we be drinking next year and beyond?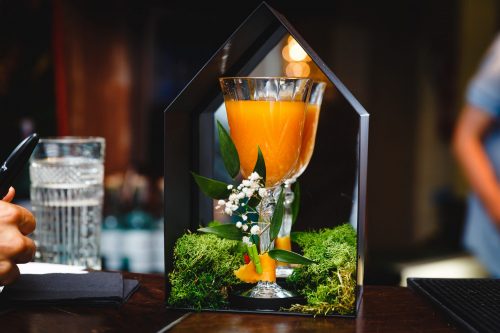 A cocktail made with conscious: Reyka brings the 'Rooted Realness'
Rooted in realness?
"Environmental impact is becoming an increasingly important decider for people when in a bar or the supermarket, and brands which tackle issues head-on will reap the benefits." Fabiano Latham, Reyka brand ambassador
Rooted Realness. This might sound like the name of band made up of sentient trees, but it's actually a simple and important notion. Essentially, it's the way that brands can appease conscious types based on the ethical ramifications of their produce. People don't want to chow down on endangered species and knock it all back with water sourced from melted polar ice caps. All of us now have an understanding of the environmental impact that food, drink and material production has. As an example, more brands than ever before now offer vegan ranges as both an ethical and healthier alternative. In fact, in 2017 Google reported that searches for the term 'vegan' had soared by 90% year-on-year.
As we head towards 2019, expect to see even more brands get innovative with their ingredients and sourcing credentials. Bars will adapt too: we'll see things like straws made from algae – absolutely not plastic. William Grant claims its Reyka brand plays into this: it was the world's first "green" vodka when it was released, as it was created using glacial water distilled with sustainable energy from geothermal heat.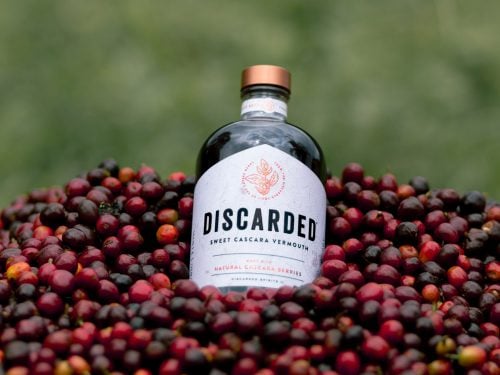 Discarded vermouth is a triple threat: ethical, environmental and enjoyable!
Tangible Transparency
"Consumers won't put up with brands that behave irresponsibly or refuse to be transparent about their processes. They will expect to know everything from how brands are reducing water usage to the ins and outs of their supply chain. Brands must be ready for this and be able to make information accessible and interesting." – Antonia Ward, global director advisory services, Stylus
Tangible Transparency. Another alliterative term that sounds complex but is really very straightforward. William Grant simply says that we now see through meaningless labels and marketing bumf. And of course we do: one quick Google search and we know all the ins and outs of a product. 'Brandsparency' is already an established trend in drinks, but it's going even further. We want total transparency from brands. From production techniques to core values; we're scrutinising brands to a greater extent than ever before.
Can every ingredient be traced to an ethical supplier of provenance? Is waste being recycled responsibly? If a brand cannot respond to these questions with a good answer, it could well fall behind. And in drinks, major innovations around plastics and ingredients will see waste converted into commodities. Bioengineering will grow in importance. The concept of using almost all waste to create desirable eating and drinking options is a core element of this trend. It's a brave new world, and one that newly launched Discarded – a vermouth we wrote about recently!, taps into. Billions of tonnes of cascara are wasted in coffee farming each year, and now some of the leftovers are used to make booze. From trash to tasty!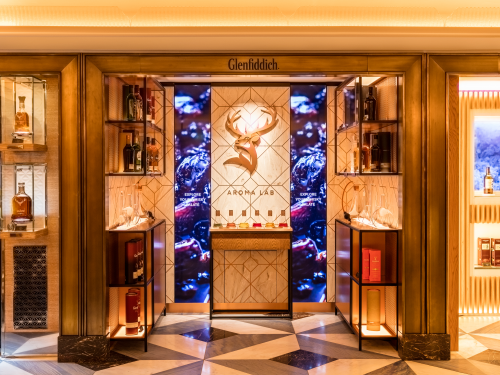 The Glenfiddich Aroma Lab: I sense it's a good time…
Multi-Sensory Masstige
"I have a desire to bring the wonders of fragrance to a wider audience. Through partnering with Glenfiddich and the experimental combination of our expertise in scent and whisky, we have been able to design a beautiful multi-sensory experience that unlocks new ways for whisky to be discovered." – Emmanuelle Moeglin, founder of Experimental Perfume Club
We all know that experiences can be worth their weight in gold. A recent Barclaycard report shows that we're collectively spending less on buying things, and instead splashing out much more on doing things. Gone are the days where multi-sensory experiences were purely the domain of the likes of Heston Blumenthal. Now, they are available on the high street. Luxury isn't enough: we want our minds, bodies and senses to be challenged. Enter: 'Multi-Sensory Masstige'.
And this is super important for drinks. Think about your favourite bar. Why do you like it? For us, it's as much about the environment and the theatre as the serves themselves. But it goes beyond this, too. Through innovative solutions, we can explore new flavours, tastes and aromas from a variety of boozes. Installations such as the Glenfiddich Aroma Lab at Harrods gave people a chance to navigate whisky through fragrance. Makes perfect sense to me!
So, there you have it. What do you make of William Grant's trends? Have you changed what you're drinking? Are you an active-ist consumer? Let's see how it all plays out for the rest of 2018 and beyond!
*For those hoping this can be achieved through ordering pizza and drinking delicious whisky, unfortunately there's a little more to it than that.