From on the rocks to Highballs and the classic cocktails like the Mint Julep and Whisky Sour, whisky makes a refreshing choice this summer. Here's our guide to summer whisky serves.
At Master of Malt we know that whisky is just as good when the sun's out as by a roaring fire with your faithful spaniel Claude curled up at your feet. Fetch my slippers Claude! Good boy. Whether it's bourbon, Scotch whisky or something more exotic, whisky is a versatile drink whatever the weather. 
There's one important rule when mixing whisky – use the good stuff (here's some summer whisky suggestions); do not under any circumstances use anything that you would not be happy about drinking neat. Your friends will notice and you will become a social pariah. This means that you can mix single malts. As we'll discover certain single malts are particularly good in cocktails. Of course, at the same time, if you have something really old and delicate, you probably shouldn't drown it in ice. We're all grown-ups, use your judgement here. 
Right, here's our guide to summer whisky serves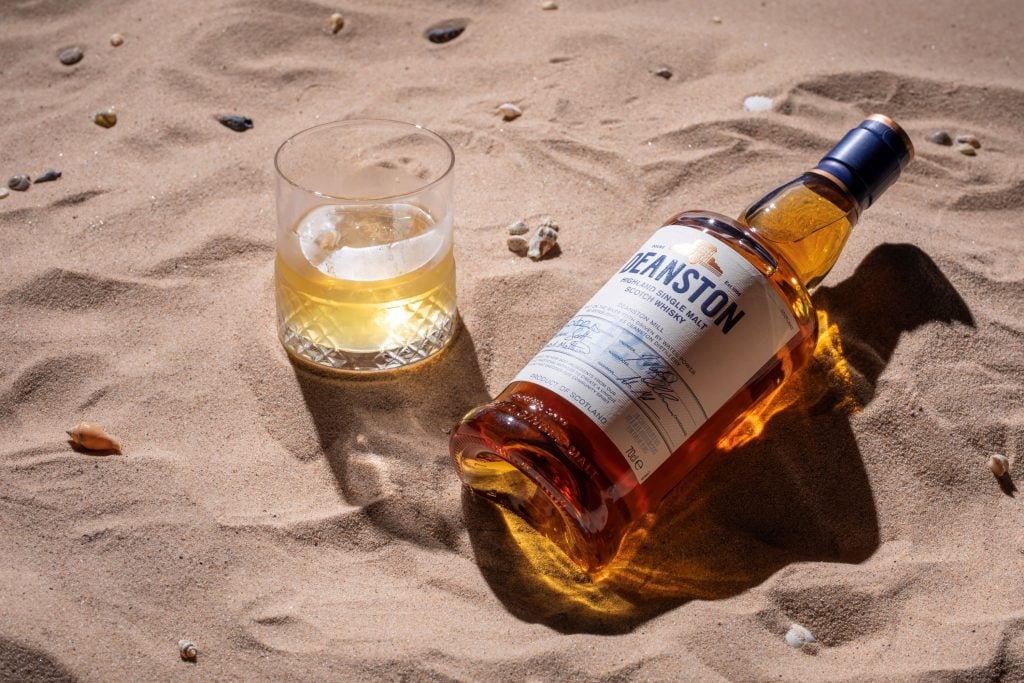 On the rocks
Ignore the purists, you can add ice to a single malt. This will cool it down, accentuate fruity flavours and subtly dilute your dram making it more refreshing. This treatment particularly suits younger, fruitier single malts like Deanston 12 Year Old or Glenlivet Caribbean Reserve. What you want to watch out for with ice are malts with lots of wood influence as the cold will highlight the tannins from the cask. Heavily sherried whiskies can also react badly to chilling. 
If you don't want too much dilution, then use lots of large, very cold ice cubes or even better one of those enormous spherical ones like you get in trendy bars. Alternatively, just dropping one ice cube into a lighter whisky can chill it and dilute it deliciously on a summer day. Then maybe add a dash of bitters and an orange twist. And what about a splash of soda? Which brings us onto the Highball!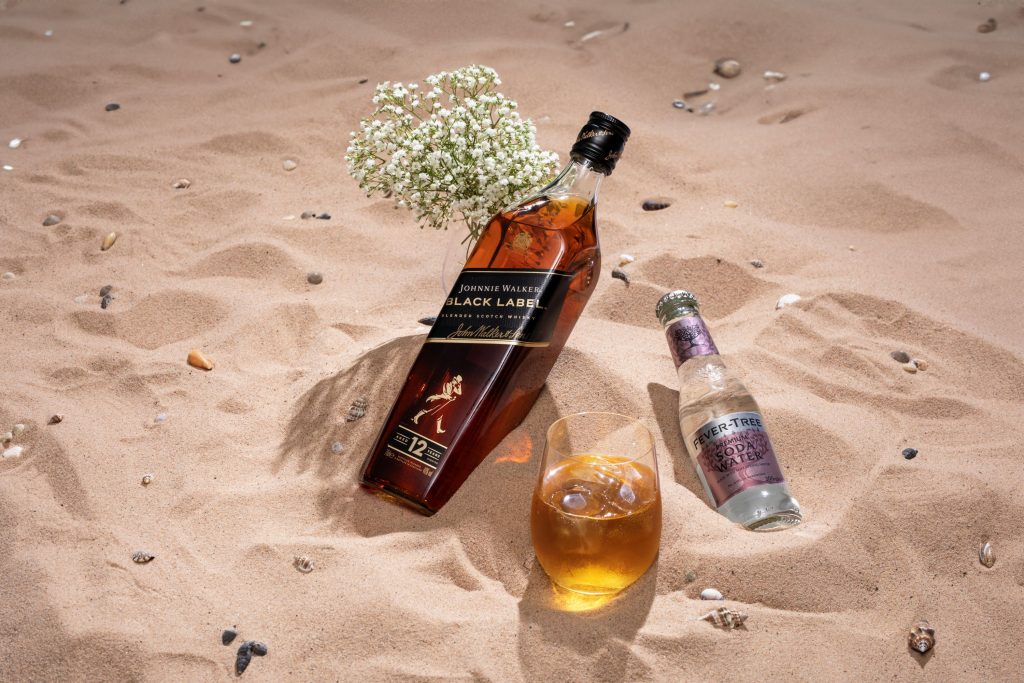 The Highball
This is the next stage in your journey into whisky and warm weather. The Highball is one the easiest of all serves, it could be as simple as a nice whisky served with ice and soda water. Then you can doctor it further by adding bitters, syrup or fruit. Again as with adding ice, fruitier whiskies work wonders in a Highball but don't discount a bit of smoke. One of our favourite summer drinks is a simple mixture of Johnnie Walker 12 Year Old, a blend with an Islay component, with ice, soda water and a splash of Angostura Orange Bitters. Or you could try something more elaborate like this recipe.
Coconut Highball
Ingredients
35ml Darkness 8 Year Old single malt
70ml coconut water
100ml soda water
Lime wedge
Method
Prep time: 5 minutes
Serves 1
Add the whisky, coconut water and soda water to an ice-filled Highball glass, stir gently, squeeze a lime wedge and drop it in.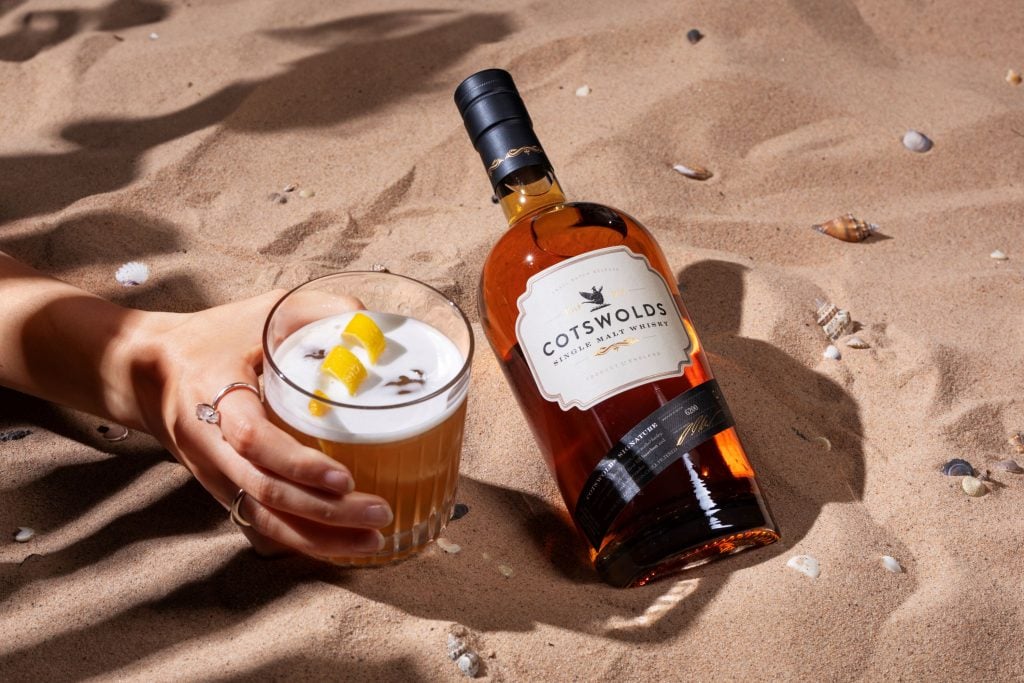 Whisky cocktails
And finally, we come on to whisky cocktails. There's so many to choose from. If you're looking for more inspiration there's a whole page devoted to whisky cocktails on our website. Traditionally American whiskeys like bourbon or rye would usually be used but there's no reason you couldn't use something else. Single malt Scotch works brilliantly in the most simple of all cocktails, the Old Fashioned. For more elaborate cocktails, you need to think a bit more carefully as strong ingredients like lemon juice mean that you need a whisky that's full-bodied and smooth. For our Whisky Sour, we're going with the excellent Cotswolds Distillery Single Malt. This is aged in a mixture of STR (shaved, toasted and recharred) and ex-bourbon casks for a flavour profile that's sweet and rich. And for our Whisky Smash, we're using an excellent blended Scotch whisky with a creamy, vanilla and spice profile, Dewar's 12 Year Old The Ancestor.
Whisky Sour
Ingredients
50ml Cotswolds Single Malt
25ml lemon juice
12.5ml sugar syrup
Method
Prep time: 5 minutes
Serves 1
Add all the ingredients to an ice-filled shaker, shake hard and double strain into a chilled Martini glass.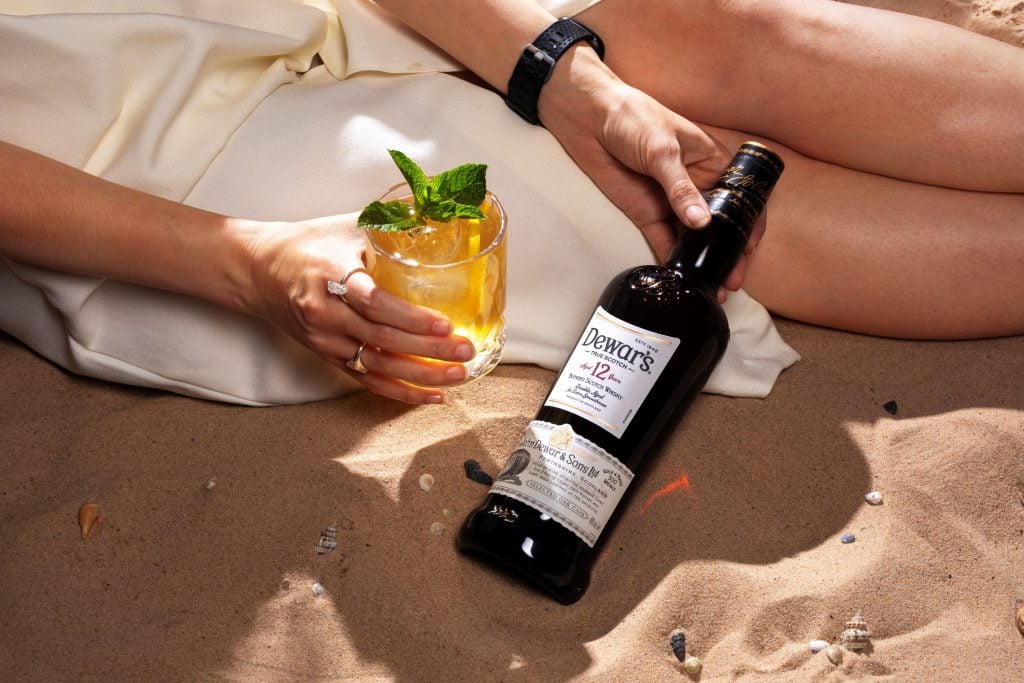 Whisky Smash
Ingredients:
60ml Dewar's 12 Year Old The Ancestor
20ml lemon juice
15ml sugar syrup
Mint leaves 
Method:
Prep time: 5 minutes
Serves 1
Add whisky, lemon juice, sugar syrup and most of the mind leaves to an ice-filled shaker. Shake hard and strain into an ice-filled rocks glass. Garnish with remaining mint leaves. 
That's it. If you're looking for more inspiration, see our guide to whisky cocktails. Enjoy the sunshine and happy mixing!