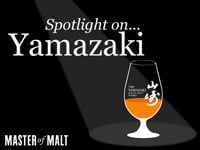 We take a look at the Yamazaki distillery and its history, and taste a few choice single malt expressions from the renowned Japanese distillery.
The Yamazaki distillery. Maybe you've heard of it. If you're a whisky fan, it's highly likely that you're well aware of this legendary Japanese distillery and might have even tasted some of their spectacular Japanese single malt whisky. We're shining a spotlight on Yamazaki today, so if you want to find out more about the distillery, you've come to the right place!
The man behind the Yamazaki distillery is Shinjiro Torii. Before he founded the distillery, he had already made a name for himself in Japan for his store Torii Shoten, opened in February 1899, where he sold imported wines. This included the Akadama Port Wine, launched in 1907. Torii Shoten would eventually become the Kotobukiya Company, and even more eventually become Suntory. Maybe you've heard of them.
In 1923, 24 years after opening Torii Shoten, Shinjiro Torii embarked on a mission to create Japanese whisky. Torii believed that the cornerstone of a top-notch whisky was good water and a favourable climate for maturation, which is why he decided on the Vale of Yamazaki in the Osaka Prefecture to be the perfect place to build his distillery. A year later, in 1924, the firsts spirits ran from the stills at the Yamazaki distillery. They were in business.
It was in 1929 when Suntory released their first Japanese whisky, Shirofuda, which means 'White Label'. This was followed in 1937 by Kakubin, which means 'Square Bottle'. This second expression was incredibly well received, and in fact, you can still buy it today presented in the same square bottle (which has pattern rather similar to a tortoise-shell all over it, which I do quite enjoy indeed).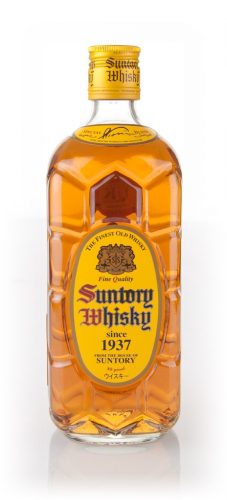 See? Tortoise-shell pattern (not like the cat).
It wouldn't be until 1984 (with Torii's second son Keizo Saji at the helm) when Japanese single malt whisky released under the Yamazaki name would find its way to shelves. The Yamazaki 12 Year Old was created to have a more delicate flavour profile than the Scotch single malts available at the time. It's interesting to note that the distillery was being renovated for almost two years during the late 1980s, kitting out Yamazaki with wooden and stainless steel washbacks along with directly and indirectly heated stills. This would allow them to produce whiskies with a variety of different flavour profiles, a great advantage for distillery venturing into the single malt whisky world. Their range of releases would continue in the 1990s with the Yamazaki 18 Year Old and Yamazaki 10 Year Old.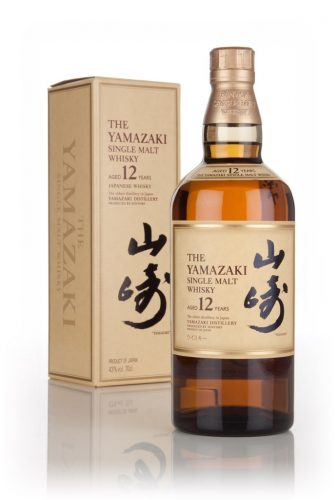 A glorious expression to kick off a single malt range!
Yamazaki's popularity has continued to grow, with big award wins only fueling the fire. The Yamazaki 12 Year Old was the first Japanese whisky to be given a Gold Medal at the International Spirits Challenge in 2003. At the International Spirits Challenge 2010, the Yamazaki 1984 was crowned the Supreme Champion Spirit, selected from every entrant from all categories – an absolutely massive achievement for the distillery. And of course, Jim Murray's World Whisky of the Year in the Whisky Bible 2015 was the Yamazaki Sherry Cask 2013. Maybe you've heard of it.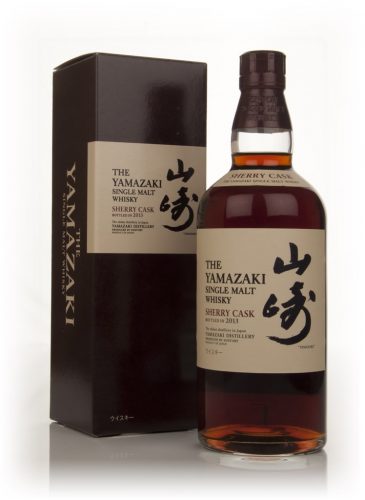 Oooooh…
It's not just the popularity of the whisky that's grown- the distillery itself has expanded greatly since the early days. Yamazaki is currently home to 16 stills, with a few variations of their shapes, once again allowing for different styles of whisky! Speaking of which, it's about time we had a taste of a couple of Yamazaki's whiskies from their Cask Collection series, which features whiskies aged in various types of cask (including puncheons, Sherry casks, bourbon barrels and even Mizunara oak). For purely scientific purposes, of course.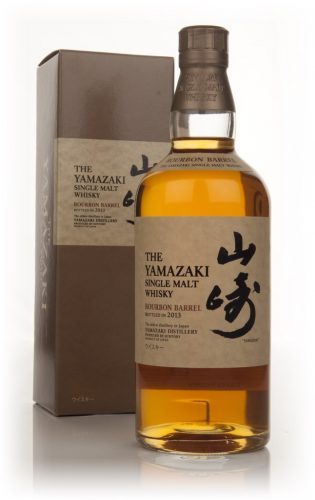 Yamazaki Bourbon Barrel 2013 – 48%
Tasting Note for Yamazaki Bourbon Barrel 2013
Nose: Autumnal wafts of yellow and green apples, with a hint of forest floor behind them. White chocolate muffins, foam bananas and pine nuts.
Palate: Bright and delicately sweet. Orange blossom, honey and fresh cherries. Touches of charred oak develop with a drop of water.
Finish: Almonds and cashews, joined by a warming note of red chilli.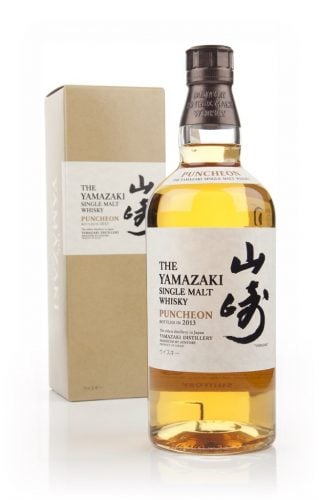 Yamazaki Puncheon 2013 – 48%
Tasting Note for Yamazaki Puncheon 2013
Nose: Elderflower, sandalwood, vanilla bean and a hint of buttered rye bread. Slightly grassy at points, and water brings out a touch of white peach freshness.
Palate: More peach notes, now joined by pineapple, sultana and plum. Floral oak, developing into light cigar box and fudge.
Finish: A rush of white grape and green apple. Some spicy cinnamon right at the end.
If these have whet your appetite for Japanese whisky, you might want to grab yourself a Japanese Whisky Tasting Set, which featuring a dram of Yamazaki 12 Year Old as well as Suntory's Hibiki Japanese Harmony and more tasty whiskies from Japan. We've also got a very rare bottle of Yamazaki Mizunara 2012 you can get your hands on, too!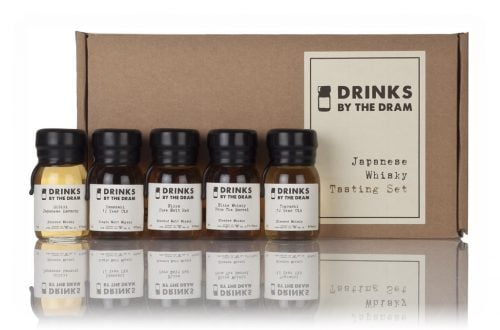 Explore a range of Japanese whiskies with this Tasting Set!
Sam