We catch up with Distell's head of whisky intrinsic excellence, Andy Watts, to chart his intriguing back story, how he created Bain's Cape Mountain Whisky and what the future holds for South African distilling.
What does it take to make one of the world's best whisky? The team behind Bain's Cape Mountain Whisky should know. It was recently awarded the title of World's Best Grain Whisky award at the World Whiskies Awards. The expression was named after Andrew Geddes Bain, an innovative and pioneering Scot who came to South Africa in the mid-1800s and built the famous Bain's Kloof Pass. Nearly two centuries later, another Brit has made his name in the scenic Western Cape.
Andy Watts, a former English cricketer who played first-class cricket for Derbyshire and Boland in South Africa, now works for Distell as head of whisky intrinsic excellence and is a man who had a lot to celebrate at the World Whisky Awards 2018. Not only did his creation Bain's Cape Mountain Whisky win in a category it had previous success in 2013, but Watts himself was awarded the prestigious Master Distiller/Blender of the Year.
We sat down with him to talk all things whisky and much more besides…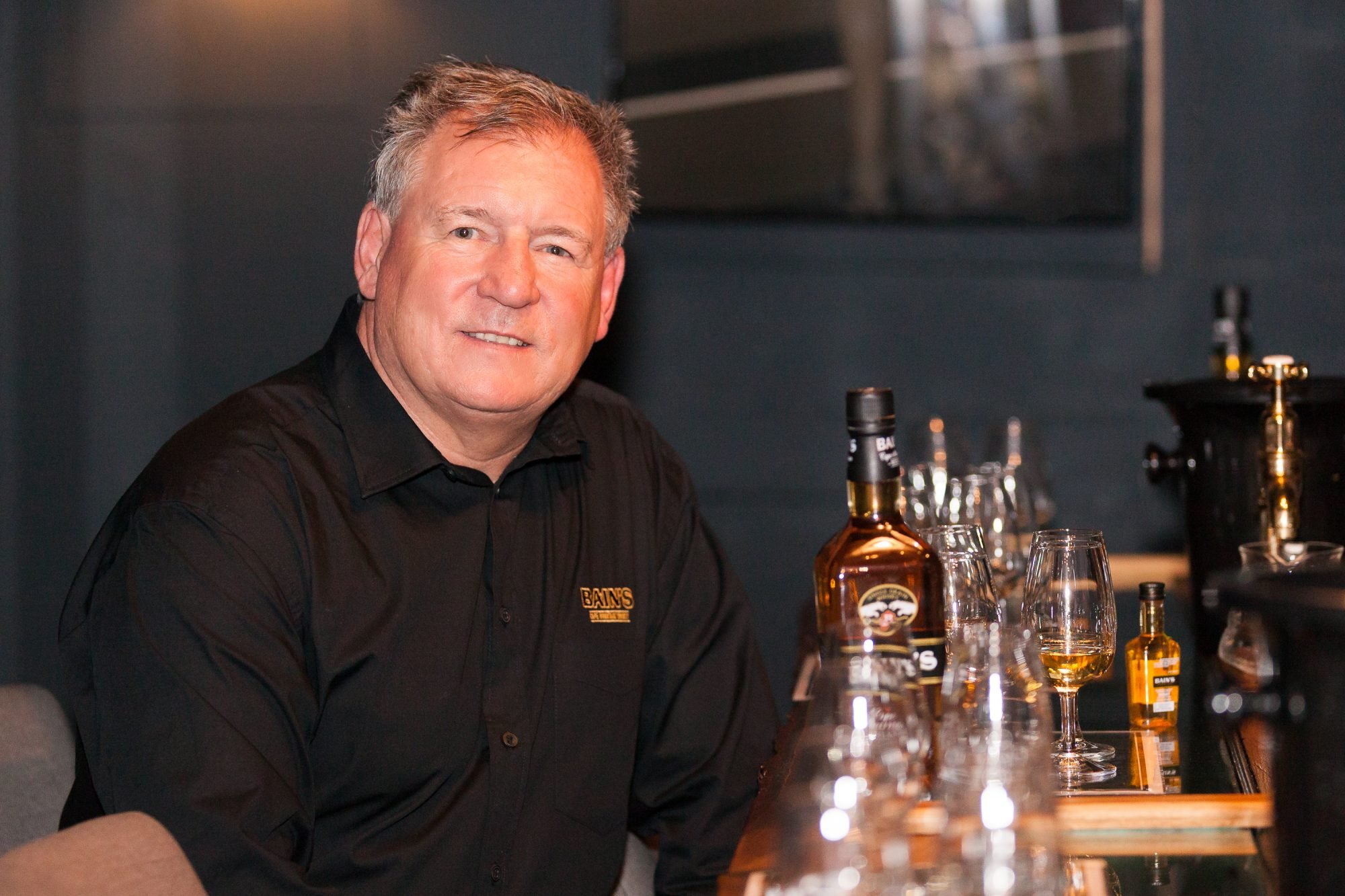 Andy Watts, head of whisky intrinsic excellence at Distell
Master of Malt: How did your love of whisky begin?
Andrew Watts: My first experience of whisky was not exactly a good one… but I think that was more due to youthful exuberance than anything wrong with the whisky! I had no inclination to be interested in whisky at the beginning. It was really a case of being in the right place at the right time on more than one occasion. When my cricket took me across to South Africa I got involved in a liquor company there called Stellenbosch Farmers' Winery. One evening we had a braai – a barbeque – with Derek, of Morrison Bowmore Distillers. I think because I was the only guy who spoke English and who could understand the Scotch they asked me to go back to Scotland and learn how to make whisky. That was where my real involvement in whisky started and where the passion came from.
MoM: So that was as you were ending your cricket career?
AW: I was released from my contract in the UK; Derbyshire signed this guy called Michael Holding*; I've got no idea why they thought he was a better bowler than I was… [laughing] I decided to make South Africa my home and when Stellenbosch Farmers' Winery heard they offered me a full-time position as the assistant blender in the spirit cellar. Eventually, I became the new manager of the blending cellar when the previous incumbent was made the manager of the bottling hall.
I would go to Scotland for typically between three and six months a year for four years (1985- 1989), and when I came back with the knowledge the company said they were going to put me with its James Sedgwick Distillery. I was to close down the small experimental distillery we had called Roberton & Buxton, in Stellenbosch, and then move operations across to James Sedgwick. I started taking up control of the whiskies for the company in 1990. I was only the sixth manager of the site, and I served 25 years before moving onto my current role as head of whisky intrinsic excellence at Distell. This really means I'm in charge of what goes inside the bottles, from quality control to innovation. It's a 24-7 operation.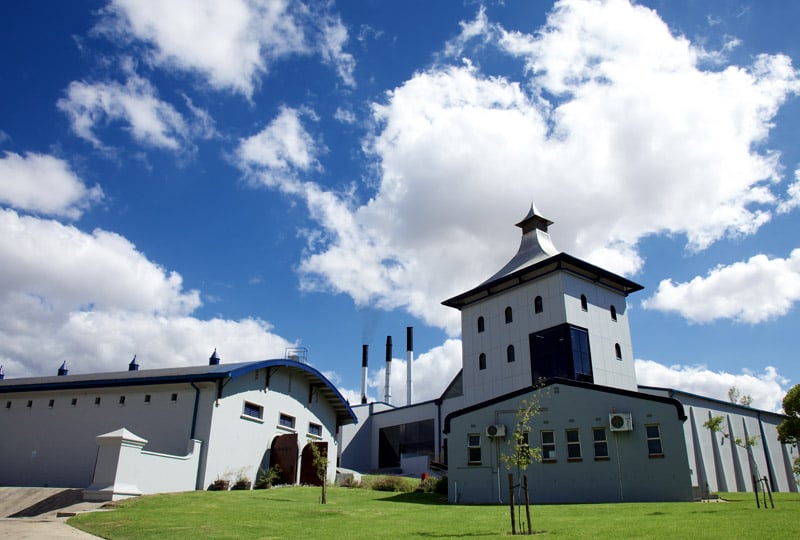 The James Sedgwick Distillery
MoM: Can you talk me through the process of creating Bain's?
AW: Up until South Africa's first democratic elections in 1994, there wasn't too much choice; you had half a dozen whiskies to choose from and four or five beers. You drank one of those and that was it. Post-'94, a lot of brands started to come back to South Africa and two of the big ones were Jameson's and Jack Daniel's – two amazing brands that grew to phenomenal heights really quickly. I looked at those two whiskies, the soft, smooth Irish whisky and beautiful sweetness of the bourbon, and I thought 'how could I create the best of both worlds?'. In other words, a smooth whisky with a slightly sweet taste to it. It's worth noting that post-'94, the whisky drinker in South Africa changed. It changed from being predominantly white males to all of a sudden being across all demographics, both sexes, and, almost immediately, being a younger whisky drinker. I thought that the flavour profile would be something which would appeal to the new drinker.
That's what I went about trying to create, and that's why I used a grain spirit, for the much lighter in flavour. We managed to source first-fill ex-bourbon casks from the States. We left it for three years. When we took it out it wasn't exactly what I wanted so I said, 'OK, let's buy another set of casks and let's put it into them'. Two years was set as a fixed date initially; it was a case of tasting it every three months. After two years I said, 'I think I've got something that I wanted now'. We eventually launched the product in 2009, so it was a ten-year journey from concept to the actual birth of the product.
MoM: And this was South Africa's first single grain whisky?
AW: Yes, and at the time nobody, not even worldwide, was thinking of grain as a category. Let's be honest, grain was always seen as the black sheep of the family, but I've always had a different opinion of it. Most people know malt whisky is the romance of the industry, but 90% of malt whisky goes into blends. I've always seen grain maybe in a different light. Our industry is so young, so there was nothing really holding me back to not break with a tradition, to say 'we don't work with grains, we only work with malts or blends'. It was a little bit more difficult to convince the company that we were on the right path by going with a single grain but I think the proof of the pudding is in the eating, and when the final product was put in front of the company it was kind of, 'Wow, this is great, I'm glad we did it'.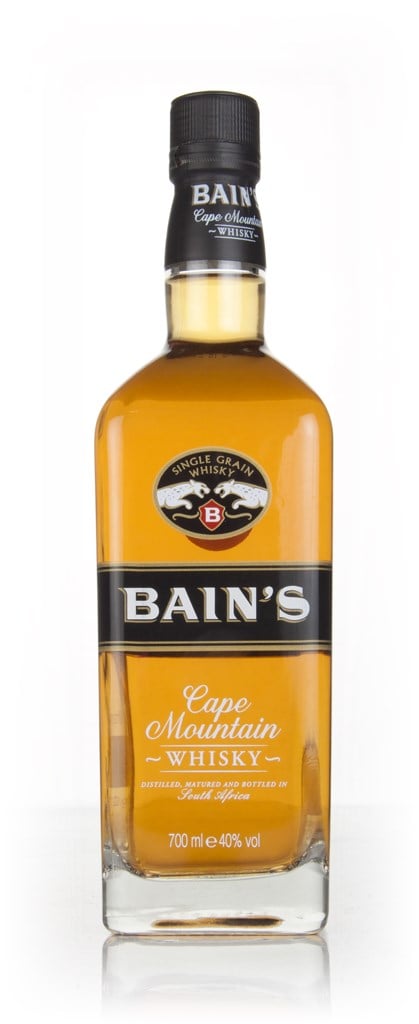 Bain's Cape Mountain Whisky
MoM: What's your perspective on how much of a South African influence there is on this spirit, from the grain and warmer maturation climate?
AW: Well, South African grain is not new to the distillation industry: up until 1985 probably 99% of the grain imported to the UK, or into Scotland, to make Scottish grain whisky actually came from South African maize. Two things stopped that: the first was sanctions at that stage against South Africa. The second was the formation of the European Economic Community, where the role is to use up the raw material available within the EEC or you pay tariffs on the trade, which just makes the raw material too expensive. South African grain is a great product to work with because it has a very high starch content, which gives you a lot of alcohol per tonne. Furthermore, in South Africa, the legislation states that you must keep some of the flavours of the original raw material in the produced spirit, and the South African corn or maize actually does carry itself through to the spirit.
In terms of the climate, we're in a location where the summer temperatures can average around 40°C. This makes it very difficult to pitch a fermenter or a washback at 20°C and expect it to stay there. We started putting cooling jackets around our fermenters and we worked with Anchor Yeast (now part of the Lallemand Group) to come up with a yeast strain that was more robust and gave us the characteristics that we wanted in a fermentation. Now, we actually pitch our fermentations at about 28°C and then we hold them at 30°C, and our fermentation takes about 72-78 hours. In this condition, the yeast is in its element. One of the first things I learned in Scotland was that you cannot distil a good spirit from a bad fermentation. But you can distil a bad spirit from a good fermentation.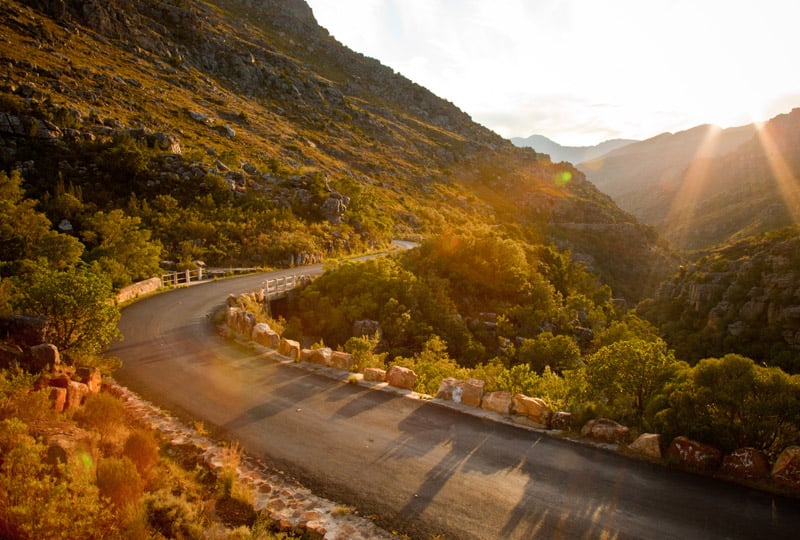 Bain's Kloof Pass, where the whisky gets its name from
AW: The maturation warehouse summer temperatures are around about 26°C on average, with high humidity inside the stores themselves. This leads to a loss of about 5% each year to the angel's share. In colder, northern hemisphere countries our colleagues are losing maybe one-and-a-half to two per cent, so we've got a lot more activity going on during that maturation period. For this reason, we tend to find that our whiskies portray themselves as being a more mature, smooth and sophisticated whisky at a younger age. That's one of the reasons why Bain's doesn't carry an age claim because purely and simply it's about the style of the whisky and not necessarily the age of the whisky. The option of making older whisky is a very, very expensive one and something which isn't necessary with our climate. Especially by giving it that double maturation because most of the extraction takes place within the first two years. So after that first two or three years, we take it out of the wood and bought a new sort of cask, which coupled with our climate extracts all those nice flavours: vanilla, toffee, tropical fruits, pineapple and citrusy notes. All of that plays a role in Bain's being the product it is.
MoM: Do you think that region has an identifiable terroir?
AW: I would say yes, the specific climate of our little valley does affect. Let's say you are making your whisky in Johannesburg, then you're 6,000 foot higher in altitude than what Cape Town is, so you would expect there to be a difference in the whisky there. In our little valley, we get hot dry summers and cool wet winters. I think we can say that plays a specific role in how our end product comes about.
MoM: Do you think that there's a whisky culture building in South Africa, or has there always been a whisky culture that's simply changing?
AW: South Africa has got an incredible whisky culture. When I first went to South Africa, and probably up until 1994, brandy was the dominant spirit. South Africa makes some of the best – if not the best – brandies in the world. But post-1994, the new market just wanted to drink whisky. Now South Africa, I believe, is roundabout the seventh-largest consumer of Scotch whisky in the world, by volume, and the eighth, I think, by value. All the top brands are available in South Africa and anything which comes on the market in Europe makes its way to South Africa. Here it's seen as aspirational, it's seen as a status symbol, and I see no reason for that not to continue.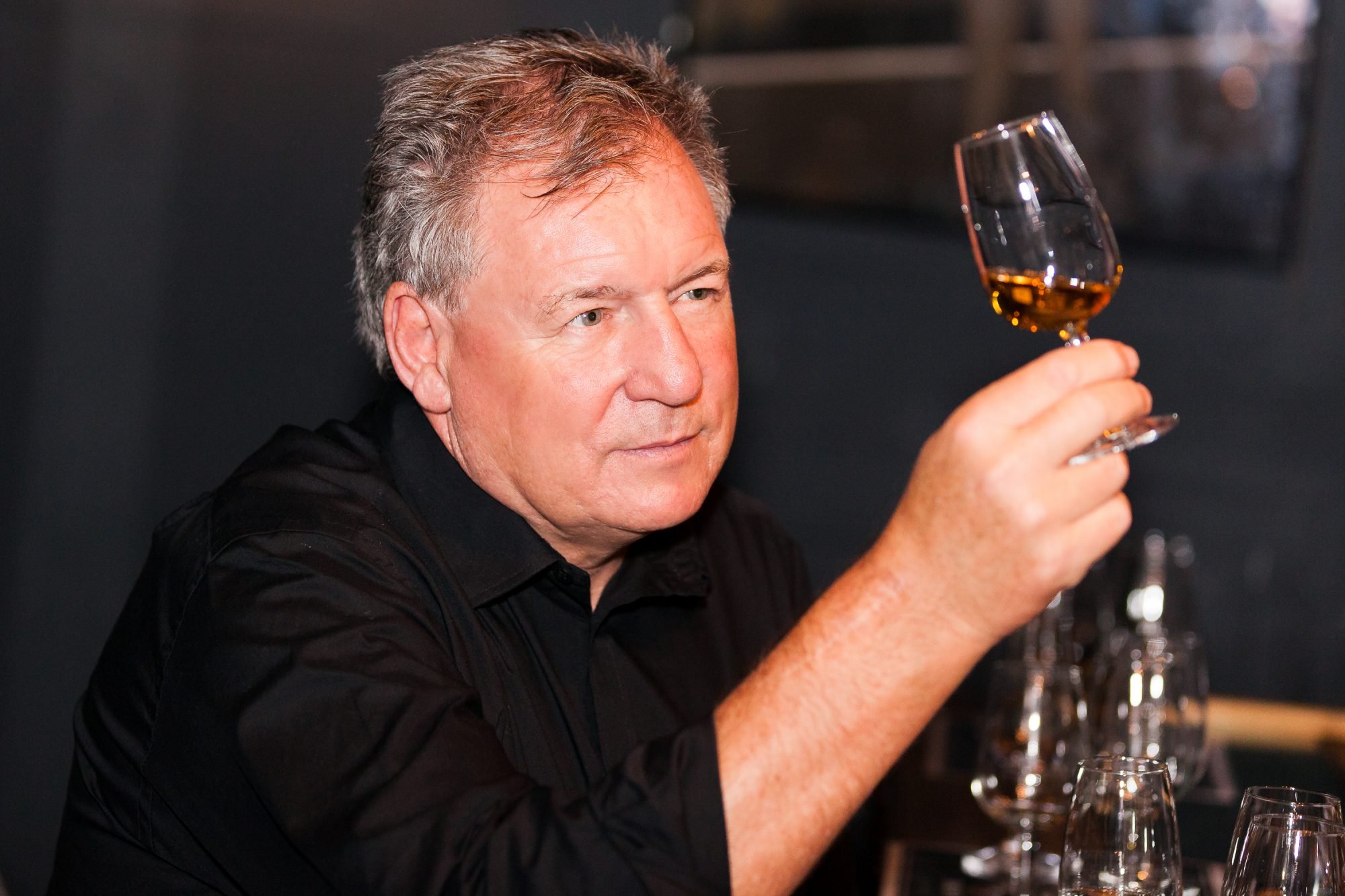 Watts searches for whisky excellence
MoM: Can you help to build the foundations for a South African whisky category?
AW: One of my objectives is that by the time I retire I want to make people serious about our whisky and not just curious about it. I think I'm heading that way; we've got a great team back home that's focused on where it wants to be. We absolutely can have people talking about South Africa as a serious whisky-producing nation. As of now, we've got approximately 17% of the local market between our brands and Bain's, and we've won the 'World's Best Grain Whisky' at the World Whiskies Awards twice, in 2013 and 2018. When that happens, the world starts phoning you wanting to get hold of this whisky, but the problem is that you need to know five years previously that you're going to win this award! When we began to market Bain's we had a choice: support the local market, grow the brand internally and now, five years later, be in a position to launch into countries which are interested; or drop it and export to make money. Now we are in the position where can slowly start getting more people talking about South African whisky and seeding the brand into the UK, Germany, the European Mainland and a little bit into the United States and Canada.
MoM: So what can we expect from the brand in the future – any new expressions on the horizon?
AW: A major part of my work is innovation and I'm working on that constantly. Whether it's for some of the other ranges, whether it's distillery exclusives, or whether it is under the Bain's name. I think the wise thing to do at the moment would be to cement the mother brand, Bain's Mountain Cape Whisky. We don't want to confuse people by adding four or five versions on the shelf all of a sudden. It's important that Bain's itself becomes front of mind. After that you can always do what some of the famous Irish whiskies have done: you've got 20 versions of Jameson's which weren't there while they were building the brand; same with Jack Daniel's. I'm working on products like that, but we haven't made the decision yet whether they sit in cask or whether we blend it away into something else.
In terms of The Three Ships brand, we're now going to launch our vintage 2006 Ten Year Single Malt, as well as the next in what we call 'The Master's Collection', a range of very limited, unusual or different whiskies. Last year it was a Three Ships 15 Year Old blend which I finished in Pinotage cask finish, a South African whisky in a South African grape varietal cask, which was a world first – nobody else can do that. This year we're looking at just two casks I've chosen a single malt finished in a specific sherry cask, which you will probably pick up the news shortly about. Three Ships at the moment isn't available in Europe – that's not necessarily because we don't want it to be here, it's just that Europe has this 700ml bottle policy and we have 750ml bottles. So that's a challenge, and it was with Bain's as well. We had to have a new bottle mould made for Bain's to be able to bring the product across here. So I'm working with all sorts of casks from outside of South Africa and also with some local woods as well.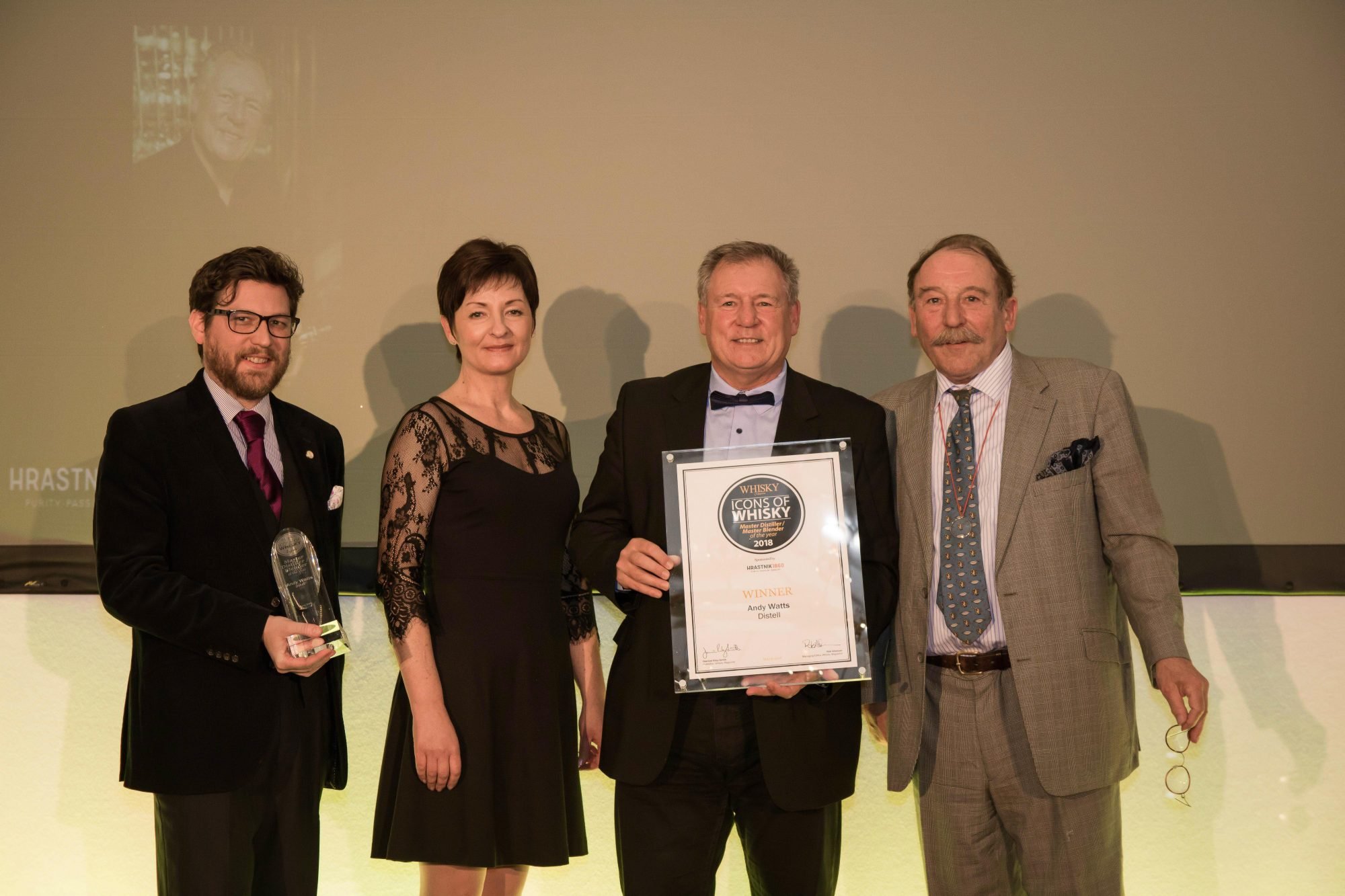 Watts proudly displays his award
MoM: Finally – congratulations on the awards! Bain's Mountain Cape Whisky won the World's Best Grain Whisky award and you won the global Icon of Whisky Master Distiller/Master Blender award for 2018 at the World Whisky Awards! How do you feel?
AW: I am beyond delighted to see recognition, not only for our hard work but also for South African whisky itself. This acknowledgement will help us to cement Bain's in the consumer mindset as a serious player in the whisky market, and continue to drive Bain's forward, helping consumers to be less curious and more serious about South African whisky.
*A former West Indian cricketer who was one of the fastest bowlers to ever play Test cricket. He brilliantly received the nickname 'Whispering Death' because of his quiet approach to the bowling crease.