If you've been thinking about breaking out the sherried whisky from its summer slumber, you're in good company. We've got a whole bunch of ace sherried whiskies to enjoy during the chillier months…
As the fiercely mild September weather continues to cause a polite ruckus outside the window, we're diving into autumn head-first. Everyone is wearing about five sweatshirts. We've spruced up the halls of MoM Towers with decorative gourds. Nobody is daring to go outside to forage lunch items for fear of frostbite and the bite of frostcrocodiles. It's all very thrilling. However, none of this compares to the excitement of unearthing our favourite sherried whiskies from the cupboards where they sheltered from the harsh rays of the sun.
If you haven't yet reintroduced sherried whiskies to your selection of possible postprandial tipples, we highly recommend you do so. Should you need any suggestions, we've already got a finely-pruned listicle of superb sherried expressions ready for you to marvel upon with your eyes as wide as dinner plates. In fact, you're already reading it. What's up now, huh?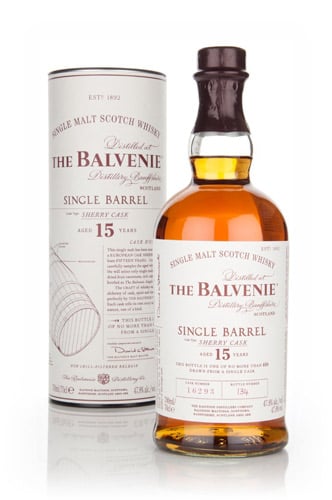 Balvenie 15 Year Old Single Barrel Sherry Cask
15 year old single malt from a stunning Speyside distillery, fully matured in sherry casks and bottled without blended any casks together. Punches you in the mouth with sherry, but in a nice way.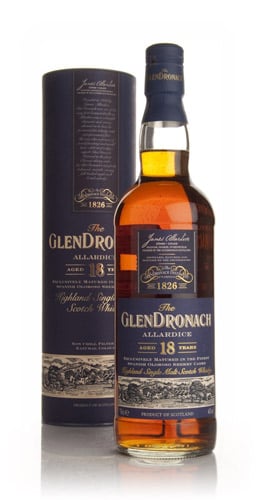 The GlenDronach 18 Year Old Allardice
GlenDronach is known across the land for its heavily-sherried whiskies, and the 18 Year Old Allardice lives up to the tales told. Spending 18 years in Oloroso sherry casks has imparted this whisky with loads of fruitcake and chocolate notes, and even a hint of Sauternes wine if you're lucky.

The Macallan 10 Year Old Sherry Oak
Macallan is another distillery renowned for its use of sherry casks, and if it's sherried goodness you're after, the Sherry Oak range is an obvious port of call. I mean, there's no Port cask in there, but you get what I'm going after, right? It's well sherried. Corrrr. Yeahhhh.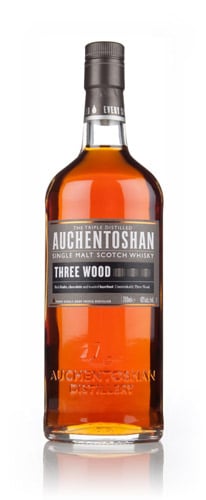 Auchentoshan Three Wood
Something a little different here – Sherried whisky from the Lowlands, a region known for more subtle expressions. This one from Auchentoshan doesn't quite fit that theme. It's drawn from Pedro Ximénez sherry casks, bourbon casks and Oloroso sherry casks, resulting in plenty of dried fruit yumminess.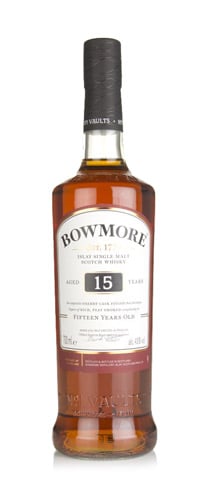 Bowmore 15 Year Old
Previously known as Bowmore 15 Year Old Darkest, this excellent Islay single malt is finished in Oloroso sherry casks, which imparts a sweet juxtaposition to the classic coastal salinity of the whisky. Bit like how sweet and salty popcorn is the obvious choice when choosing what to eat while watching 'Cast Away' for the third time this year.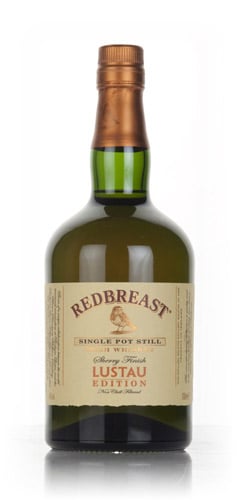 Redbreast Lustau Edition
It's not just Scotch whisky producer that have access to sherry casks – plenty of sherry casks make their way over to Ireland too, and the Redbreast range of single pot still whiskey is known for richly sherried treats. This one even features whiskey finished in first fill Oloroso sherry casks from Bodegas Lustau for a year. Enjoyably specific.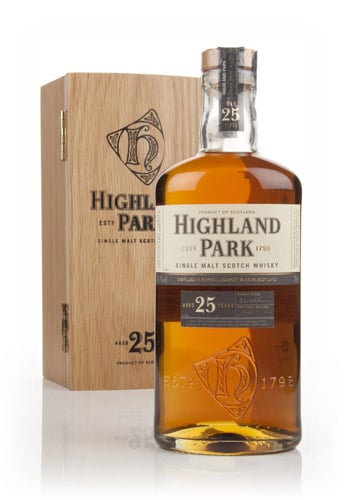 Highland Park 25 Year Old
Maybe not quite as heavily sherried as the rest, but this 25 year old single malt from Highland Park makes good use of its sherry casks (and bourbon casks), clear from the 100 points out of 100 it received at the 2013 Ultimate Spirits Challenge.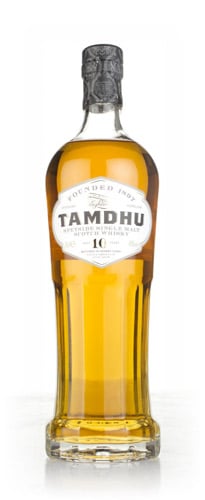 Tamdhu 10 Year Old
Tamdhu is not a distillery to look to if you're not a fan of sherried things. If you are a fan of sherried things, then by all means gaze upon the glory of the Tamdhu 10 Year Old, matured exclusively in sherry casks. Fancy bottle, too. Ideal.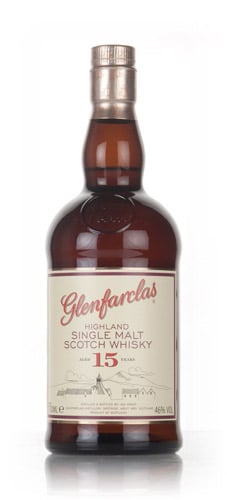 Glenfarclas 15 Year Old
This is a blog about sherried whiskies, so obviously we were going to have to talk about Glenfarclas. The time is now. Whiskies from Glenfarclas are jam-packed with sherried goodness, to the point where you wouldn't be blamed for mistaking them as liquid Christmas cake. The 15 Year Old is a great example.