What do you get if you mix bourbon and banana? No, it's not a joke. It's Howler Head banana bourbon and it has just arrived at MoM towers. But that's not all, buy a bottle of Howler Head and you will be automatically entered into a draw to win a trip to the UFC in London on 19 March. Fierce!
We love a flavoured spirit here at Master of Malt. From Jaffa Cake Gin to Bourbon Bourbon (not that's not a typo, it's bourbon whiskey blended with real bourbon chocolate biscuits), we can't get enough of those crazy flavours. Now, there's a new game in town. It's called Howler Head and, after taking America by storm, it's now available in Britain exclusively from Master of Malt.
Totally bananas
The key to making delicious flavoured spirits is to start with delicious spirits and add natural flavours. Sounds simple, but you'd be surprised by how many brands get this wrong. The base of Howler Head is a bourbon made by master distiller Ron Call at Green River Distilling Co. in Kentucky using a 100-year-old Vendome copper column still. That's proper old timey. The spirit then spends two years in American oak barrels with a #4 'alligator' char in traditional wood rick houses. So this is quality stuff. It's then blended with natural banana flavour to create Howler Head banana bourbon and bottled at 40% ABV (or 80 proof in American).
It's a great one to sip neat in a shot alongside a beer but it's also a very versatile cocktail ingredient. We reckon a banana Old Fashioned garnished with a piece of dried banana would be absolutely delicious.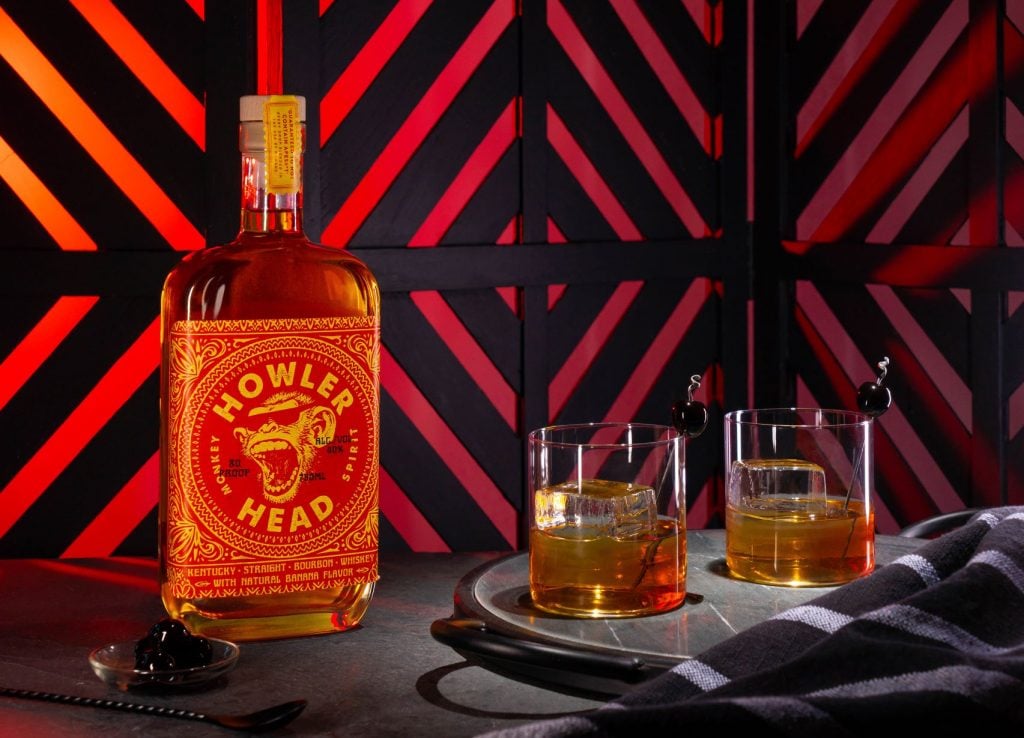 Competition time
Since its launch, Howler Head has proved immensely popular in America with over 130,000 followers on social media. That might have something to do with being a partner for the UFC. No, that doesn't stand for 'unlimited free cocktails', though wouldn't that be brilliant? Instead, it's the Ultimate Fighting Championship, the world's premier mixed martial arts organisation.
As an incentive to try our New Arrival, two of you can win a pair of tickets to the UFC event at the London O2 on 19 March. All you have to do is buy a bottle of Howler Head and you will be automatically entered. 
The two winners will each receive two VIP tickets to the UFC at the O2 in London UK on the 19 March, with priority/fast track entrance, access to the VIP lounge before, during and after the event where you can purchase food and drinks, and great seats. Competition is only available to those over 18 in the UK excluding Northern Ireland. There are T&C's below for the whole thing below.
Good luck!
Howler Head banana bourbon is available only from Master of Malt. Click here to buy.
THIS COMPETITION IS NOW CLOSED
We ended up giving away three pairs of tickets instead of the two advertised. Congratulations to the winners Matt Jones, Jim Smith and Joel Cross, and to everyone else who entered, we hope you are enjoying your Howler Head.
View Full Terms and Conditions.