No less than four new arrivals for you to get all excited about this week with the MoM debut of a fascinating range of agave spirits from El Cabrón.
El Cabrón started by chance. Co-founder Ana Gomez was sourcing batches of different agave distillates direct from Oaxaca, Zacatecas, and Jalisco. She wanted to give producers outside of the well-known Tequila brands a chance. The project didn't really get off the ground, but little didn't she know that future co-founder Chris Peel would happen to sample her products at fellow agave fanatic's house in England. He spoke to us to tell us how El Cabrón was created.
After getting in touch with Gomez, the two set about creating a brand, tasting products in transatlantic Zoom calls, all with the aim of bottling spirits that use agave from different, rare regions of Mexico to create ancestral mezcal and 'Tequilas'. This means spirits that can't actually be bottled as Tequila because it can only come from five regions: Michoacán, Guanajuato, Nayarit, Tamaulipas, and Jalisco, and only has to be 51% blue weber agave.
The 'tequilana' that El Cabrón makes came from Zacatecas, where Don Lupe does his thing. Gomez's original Mexican operational partner led the team to a man who has organised over 240 independent agave farmers and mezcal producers in the region to set up a distillery. His commitment to sustainable agave farming and distilling aligned with El Cabrón, while Peel also says that, even though Zacatecas falls outside the region for the denomination of origin for Tequila, it has a long tradition of producing agave distillates and he feels they have been unfairly ruled out of the Tequila market.
Another way for agave
The other aim of El Carbon is to shine a light on the unsustainable nature of mass-produced 100% agave, particularly those being produced in a commodity format by the big players. "We're absolutely not criticising Tequila brands, they're just following the rules and the majority are making great liquid," Peel explains. "We just want to highlight the inevitable problems that these restrictive regulations are bringing, most notably the risk of corruption and the blocking of the market for other farmers, who endorse sustainability and biodiversity, rather than over-farming practices for this amazing plant".
The El Cabrón approach kills two birds with one stone: the brand can show good agave distillates come from all over Mexico while moving away from an unsustainable practice that threatens the biodiversity of agave. Peel also makes a point which is that though Mixto Tequilas (anything less than 100% blue Agave content) are considered sub-par this isn't necessarily true. "Not only is this false, but it's also unsustainable," he explains. It's especially silly when most are high-volume speed rail products are either sold as shots or are mixed with sugar or citrus. Why use up all that good agave when you're adding so many other flavours to the pot?
That's why El Cabrón's Tequilana is 70% agave which is rounded out with agave plant honey and a touch of cane sugar. Peel says they also doubled the time of the oxygenation process in order to reduce the harsh burn many people in the UK, unfortunately, associate Tequila with. Peel describes it as a high-volume speed rail product that ticks all the Tequila regulations (apart from denomination) which more than competes with the "big players." He adds that it's perfect for cocktails and stand-alone sipping, and stresses it's not a mass-market product either. "It's simply a showcase of what this wonderful superfood plant can produce. Farm to bottle in Zacatecas".
El Cabrón lands at Master of Malt!
That's not his personal favourite, though, the mezcal is. Peel explains that he feels there are some arrogant ideas around what a mezcal should be, for example, a minimum 42% ABV, or so smoky it rivals an Ardbeg 19 Year Old. "This is incorrect," he says. "There are thousands of mezcals made from hundreds of different types of agave, distilled in numerous ways". El Cabrón's mezcal is made with traditional methods but has been designed to suit cocktails and sipping as part of a commitment to help people find the mezcal that suits them. 
It's an impressive project, but Peel is realistic about the impact a small independent company can make. But he says that the challenge to the status quo that has been set up worldwide by the "big players" is already in motion and is part of the cultural reclamation that is taking place in Mexico and that "every little bit of noise helps". 
He adds that "in the end, it is the market that dictates the demand, so the issue of sustainability in the industry is for everyone to help resolve. El Cabrón isn't just about being a badass. It's about the small everyday good deeds and considered decisions that we make".
El Cabrón will launch a raicilla (like tequila and mezcal, a product of the agave) this year and is working to bring more varieties of mezcals and other diverse and sustainable products to the market. We look forward to seeing what they do next. The first four expressions are available below. Be sure to click on the links and check them out.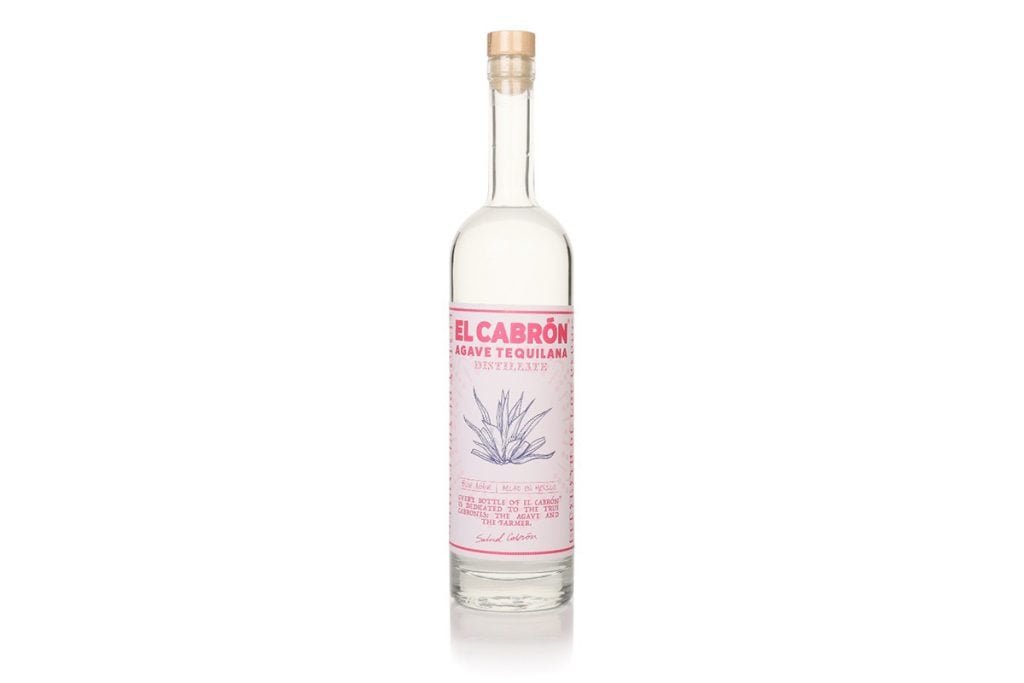 Trying to change the perception of mixto Tequila, El Cabrón has made an agave-based spirit with sustainability and good practice at the core of its process. It was produced by Don Lupe in Zacatecas, Mexico from blue agave, maguey honey, and cane sugar, while Lupe also employed a long fermentation process to create a clean, complex, and tasty spirit.
Tasting Note:
Pickled jalapenos, tinned pineapple, fresh agave, floral honey, browning apples, and thyme.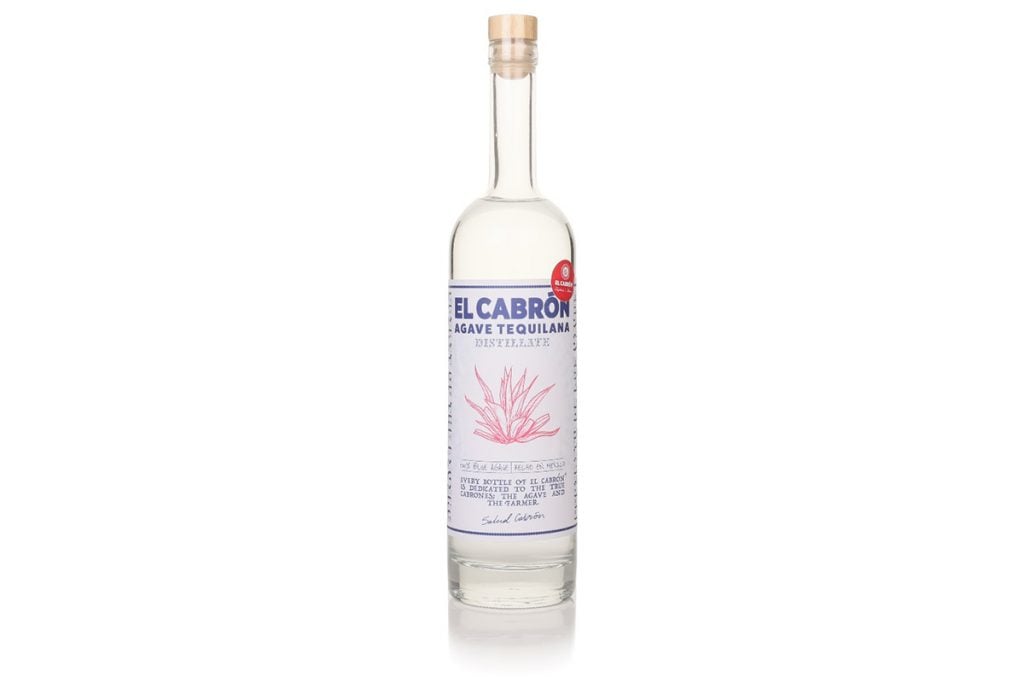 Produced by Don Lupe in Zacatecas, Mexico, this a Tequilana, not Tequila as it doesn't come from Jalisco. However, there's beauty outside the bureaucracy in this agave spirit! It's made with 100% blue agave and produced through the conventional autoclave cooking method, before undergoing mechanic grinding, stainless steel fermentation, and stainless steel double distillation. It's rewarding stuff from an intriguing brand.
Tasting Note:
A graceful, complex spirit with heaps of agave, sweet, charred, and vegetal, as well as tropical fruit and a touch of peppery spice.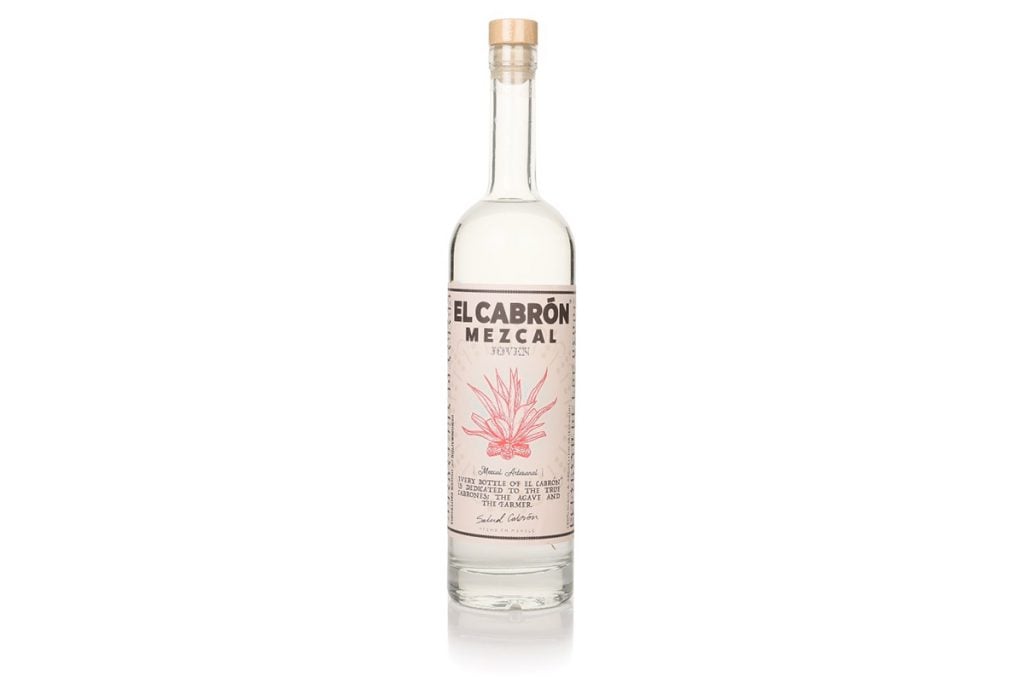 Produced in Santa Ana Del Rio, Oaxaca, Mexico through classical artisanal production, this Mezcal Artesenal Joven from El Cabrón is produced with agave cooked in an underground conical hole with rocks, fire, and wood. It's then ground with a round stone rock, which is pulled by a horse using the traditional method and fermented in a 1,000-litre wooden barrel, before being double-distilled in a copper still. A great introduction to mezcal!
Tasting Note:
Big bold bonfire smoke, charred agave, brine, apricot, bright grapefruity citrus, and chocolate mousse.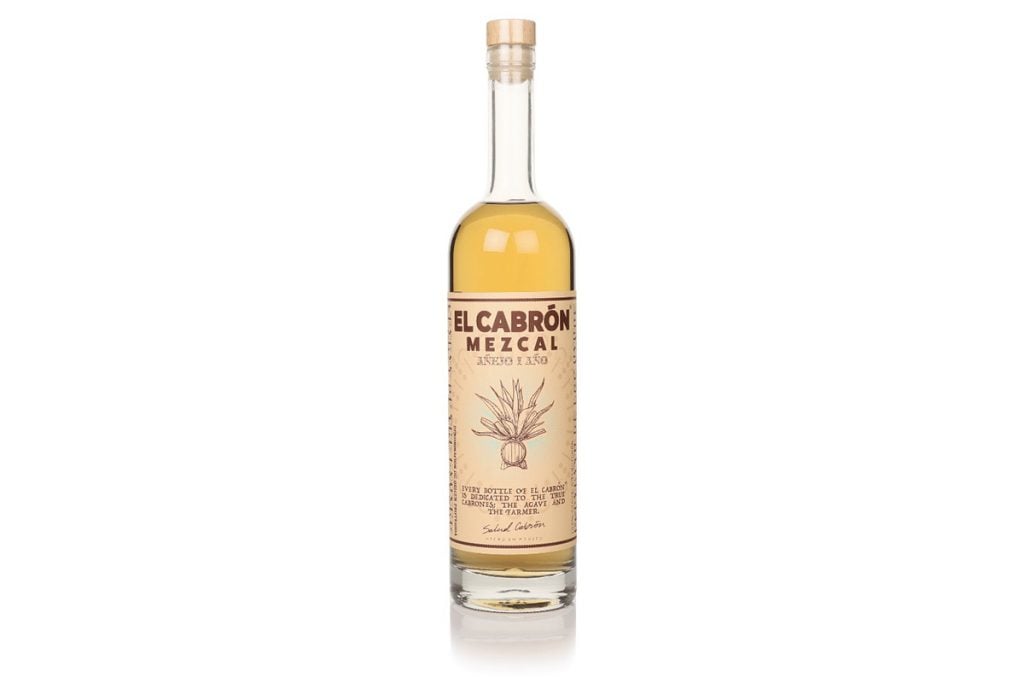 From El Cabrón comes an aged agave spirit produced by Don Lupe in Zacatecas, Mexico. After harvesting the 100% blue agave (which is rare to use in mezcal), it is cooked using the autoclave method and ground. After mechanical grinding, it's then fermented in stainless steel tanks, double distilled in copper stills, and finally aged for one year in bourbon barrels. No artificial additives or colouring to be found here!
Tasting Note:
Vanilla fudge, candied orange, roasted agave, milky coffee, black pepper, and charred jalapeno.