Blended whisky gets a seriously bad rap – call time on single malt snobbery, and stock your home bar with these modern blended whiskies (and blended malts) that equal far more than the sum of their parts…
In the age of the single malt, you'll be hard pushed to find anyone who would freely admit that their favourite sipper is of the blended variety. For all intents and purposes, it's the equivalent of wearing a Status Quo t-shirt to a Sex Pistols gig.
While blended whisky continues to be a top-selling category (much like the 'Quo, they're the ultimate pub mainstay), as 'Rockin' All Over The World' demonstrates so well, 'popular' doesn't necessarily mean 'good'.
However. There are distillers out there who look beyond the dross repetitiveness of it all. They want to show how blended whisky is more than the bottle your dad kept (but never drank) at the back of a cupboard. They want to prove that the category isn't stuck in the past, and is realising its modern-day potential. It's time to move beyond the single malt. As open-minded whisky lovers, we're listening….
Compass Box Phenomenology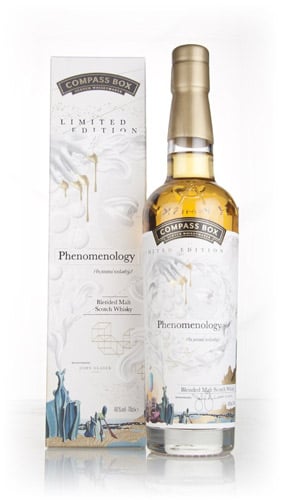 Compass Box Phenomenology
It would almost be remiss to begin anywhere but Compass Box, with its focus on education, experimentation and transparency. The progressive bottler and blender launched Phenomenology last year; "a blend of single malts that combines seemingly dissonant flavour profiles, but together creates something compelling". The whisky is presented without tasting notes, so you have to sniff and sip it out for yourself.
Huxley Rare Genus
Huxley Rare Genus
The creation of Whiskey Union (Diageo's experimental dram gang), Huxley Rare Genus combines whisk(e)y from Scotland, Canada and America to create something really quite unique. It's a mouth-watering ball of smoke, caramel and butter, named in honour of celebrated 19th century anatomist T. H. Huxley.
Monkey Shoulder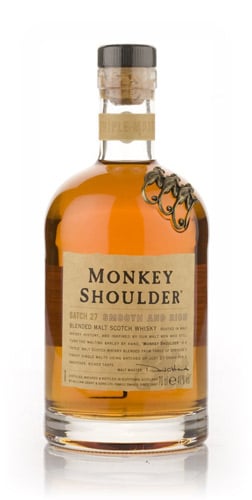 Monkey Shoulder
Though William Grant & Sons launched Monkey Shoulder more than a decade ago in a bid to "demystify malt whisky", the brand is more relevant today than ever. Made with single malts from three famous Speyside distilleries (the world's first 'triple malt', apparently), Monkey Shoulder has become a firm favourite among bartenders and dram-fans alike. It's certainly done more than most to invigorate the whisky cocktail scene – after all, which other brand has taken a 2,400-gallon mobile cocktail shaker on tour?
Blended Whisky #3 23 Year Old (That Boutique-y Whisky Company)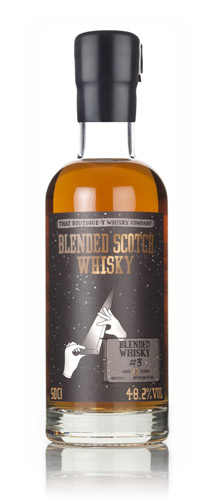 Blended Whisky #3 23 Year Old (That Boutique-y Whisky Company)
The folks at That Boutique-y Whisky Company sure have plenty of fun bottling tasty whisky and teasing us all with the suggestive labels. While little is known about the specifics of Blended Whisky #3, three things are certain truths: one, it's 23 years old, two, its deliciousness knows no limits and three, it has an infinitely long finish. In fact, we sampled a drop four years ago and can still taste it now. Just 463 bottles of Batch #1 were made.
The Kurayoshi Pure Malt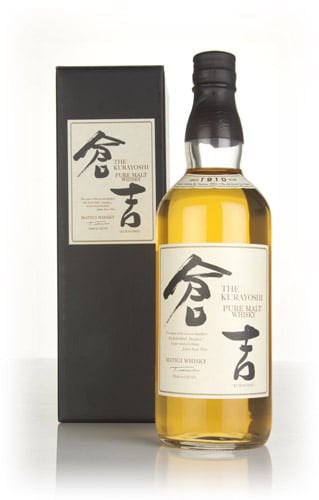 The Kurayoshi Pure Malt
If you love Scotch whisky, and you love Japanese whisky, you'll love this little creation from little-known Japanese producer Matsui Shuzou (shh!). This blended malt takes whiskies sourced from distilleries around Scotland, blends them with Japanese whisky, ages the combination, and tempers them with the help of a little volcanic stone-filtered water.
Collectivum XXVIII (Special Release 2017)
Collectivum XXVIII (Special Release 2017)
If you've ever sat at home and thought, 'I wonder what combining malt from every single operational Diageo distillery would taste like?', here's your answer. The drinks giant thoughtfully combined liquid from all 28 sites and released the result in one glorious bottling as part of its 2017 Special Releases – incidentally, the first time the series has included a blended malt.
The E&K 5 Year Old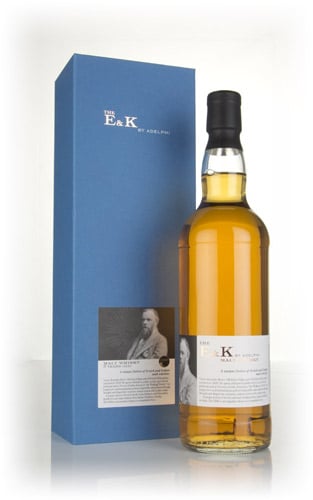 The E&K 5 Year Old
What do Scotland and India have in common? Aside from an unrivalled obsession with all things whisky, the two countries (more specifically, the Ardmore, Glenrothes and Amrut distilleries) joined forces for The E&K 5 Year Old. The bottling, which contains whiskies aged for a minimum of five years, forms part of the Fusion Whisky range by Scottish independent bottler Adelphi.
Big Peat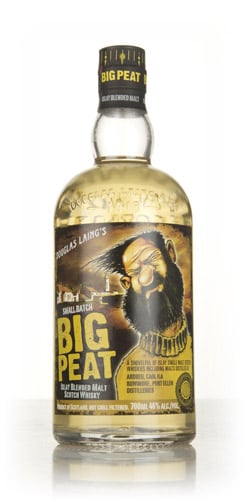 Big Peat
Douglas Laing has combined single malts from Caol Ila, Bowmore, Ardbeg and Port Ellen to create a warm, oily, earthy, slightly saline, slightly dram that both fledgling and initiated peat fans will cherish. Don't expect a medicinal punch in the face – it's Big Peat by name but not entirely by nature.
High West Campfire Whiskey

High West Campfire Whiskey
Another gorgeous transatlantic blend (it's the future, people!), except this time High West has dazzled us by combining peated Scotch, Lawrenceburg bourbon and rye. During a trip to Islay, distillery founder David Perkins enjoyed his breakfast of peated sugar syrup and honeydew melon so much, he set about recreating it in whisky form when he got home – with some spicy rye thrown in for an extra kick.
There you have it. Next time you encounter blended or blended malt whisky snobbery, here are nine shining examples to hit them with (not literally… that would just be mean).