Calculators at the ready, folks – Edrington, the company that makes The Macallan, Highland Park and Famous Grouse, among others, has just released its financial results for the year to March 2018. And in the document the company announced it's looking to sell the Cutty Sark and Glenturret Scotch whiskies! We investigate what's going on and crunch the sums after sales climbed 7%* to £706.7 million.
It's all change for spirits-maker Edrington. It's a case of out with the old for Cutty Sark and Glenturret, and in with the new (THAT new Macallan distillery) as sales climb and stats are bolstered.

The developments come as the company closes year three of its 2020 strategy, catchily called 'Perfect The Macallan, Accelerate Highland Park, Transform Super-Premium, Energise Regional Power Brands, and Recruit More Consumers'.
It also means focusing on the core, if this announcement is anything to go by. With Cutty Sark and Glenturret up for sale, it puts the focus squarely on the other brands in the Edrington stable: The Macallan, Highland Park and The Glenrothes single malts, The Famous Grouse blended Scotch, and Brugal Rum.
Financial results are certainly nothing new (you could almost set your watch by the quarterly releases), but they do represent an interesting insight into what we're collectively drinking and why.
So let's have a little dig and see what it all means for the spirits brands in Edrington's portfolio…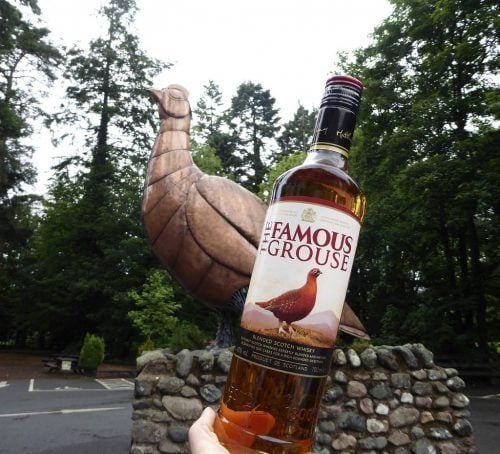 The Famous Grouse Experience at Glenturret is to close
Bye, bye, Cutty Sark and Glenturret
Let's start with Glenturret. It's actually a pretty teeny distillery near Crieff in Perthshire, and while you can get hold of single malt, it's not a big player. It is, however, one of the oldest distilleries in Scotland, and you can check out the vintage distilling equipment on a visit to The Famous Grouse Experience there.
We got an Edrington spokesperson on the blower to find out what's going to happen to that visitor centre. "We're still at the very early stages, but we would envisage the visitor centre structure at Glenturret will stay with Glenturret," they said. It's too early to say if, where or when a new dedicated Famous Grouse visitor experience may open, they added.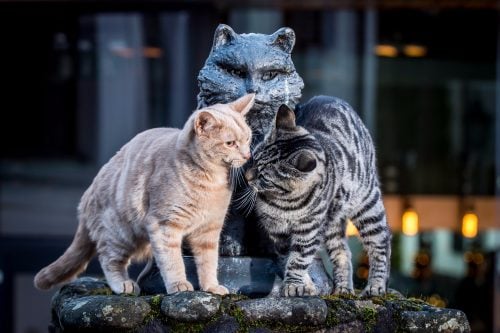 Two cats looking for new servants. Come with a distillery
And what about Glen and Turret, the absolutely adorable distillery cats? "We envisage they will have a long and happy life at Glenturret with the new owner."
On a more serious note, the sale process is expected to start soon, and at this point there aren't any parties immediately in the picture.
What about Cutty Sark? Edrington bought the brand from Berry Bros. & Rudd as recently as 2010. The brand comes with a blending and bottling facility, which Edrington says it hopes to offer the new owner, too.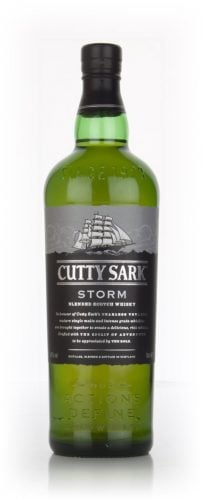 Cutty Sark Storm
The good news is that there shouldn't be any compulsory redundancies with the sale of either brand, and staff will be fully consulted with regarding their transfers, Edrington added in the statement.
Perfect The Macallan
It's been a big year for The Macallan. The new Speyside super-distillery was revealed to the world back in May, and we've seen a number of record-breaking expressions, including a 72-year-old bottling, the oldest ever released from the brand. But what's going on behind the scenes?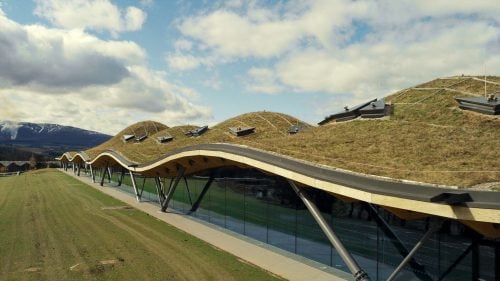 Behold! The new Macallan Distillery
According to the financial report docs, both volumes (the number of bottles sold) and values (make it rain) grew. Its sales contribution to the whole Edrington pie grew by 7%, pretty remarkable when you consider the recent investments in the brand. It did especially well in the US, Taiwan and Japan – and don't expect the Macallan's name to go anywhere. Its first global advertising campaign will kick off in the autumn, backed by an £11m budget.
Accelerate Highland Park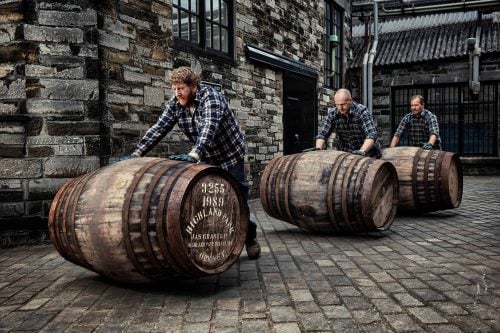 Rollin' on into growth. Image: Søren Solkær
Located up on the Orkney Islands, Highland Park is a rather tucked-out-the-way distillery, and indeed, it seems to have been in The Macallan's shadow for some time. But Edrington is looking to redress this, with the brand benefitting from a 23% increase in marketing investment versus 2017. The result? A new range, new packaging, and a 15% increase in what it contributed to the total Edrington sales. Not bad really.
The rest
Edrington has a whole host of other brands up its sleeves, with some mixed fortunes.
The Glenrothes: Acquired back from Berry Bros & Rudd (yes, there has been some switcheroo) in April 2017, The Glenrothes single malt entered 30 new markets last year, with a new-look range set for a big reveal this summer. Exciting.
The Famous Grouse: Not so stellar from this blended Scotch stalwart, which posted a "low single-figure contribution decline" year-on-year. But it's not all bad news: in the UK the brand is currently enjoying an all-time high market share, according to analyst Nielsen.

Brugal XV
Brugal Rum: Thanks to a strong performance in The Dominican Republic and Spain, the rum saw a "double digit contribution increase". It had previously been struggling, so this is a positive turn of events.
Tequila Partida: Yep, Edrington has a foot in the Tequila camp too! The sales and marketing partnership means Edrington has all route-to-market control of the brand in the US, which is "benefiting from the strength of The Macallan", apparently.
What they say
Edrington chief exec Ian Curle has said a few things in the statement.
On the sale of Cutty Sark and Glenturret, he reckons: "Focusing our resources and investment on the brands best equipped to compete powerfully will help Edrington to capitalise on the long term prospects from premium spirits."
And on the overall headline growth: "Economic and market developments remain encouraging in the near term. All regions are experiencing an upturn in economic growth and Scotch Whisky exports are also in growth. The premium segment of Scotch whisky and other spirit categories is the fastest growing, reinforcing Edrington's emphasis on premium brand building."
But it's not all plain sailing: "While consumer trends are encouraging, the geopolitical context, including Brexit, remains uncertain. Scotch whisky is a robust and successful industry but it does face increasing competition from other authentic spirit categories leading to the 400+ trade barriers faced currently." [Those pesky trade barriers again. This is becoming a theme…]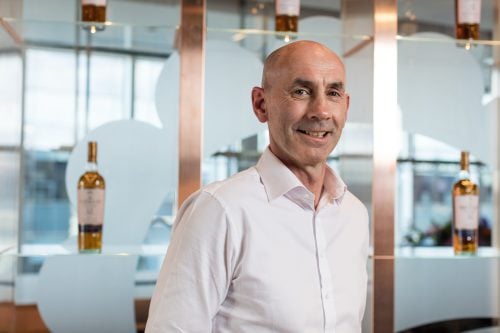 Ian Curle himself
"Against this backdrop we want our governments to create a climate where economic development and growth is actively encouraged and rewarded."
Well. There we have it. The Macallan is soaring, Highland Park is catching up, Famous Grouse is having a bit of a tricky time, and Cutty Sark and Glenturret (and Glen and Turret) are looking for new homes. Who will snap them up? We've got our ears out for all the gossip and will bring it to you as soon as we hear anything.
*At constant exchange rates. A slightly dull but essential bit of finance-y info.