With St. Patrick's Day coming up soon, 17 March, it's as good an excuse as any to round up some of our favourite whiskeys from the Emerald Isle. So from single pot stills, to smooth blends, and complex single malts, here are ten Irish whiskeys to celebrate St. Patrick's Day.
The Irish whiskey scene is buzzing at the moment. At a recent event at the Irish Embassy, you could feel the excitement in the air. Or maybe that was just whiskey fumes. But there's no doubt that there is a lot going on with new distilleries in the pipeline, long-awaited whiskeys finally reaching maturity, and impressive releases from the old guard. What's more, export sales are booming, especially to the US with talk of how Irish whiskey could be bigger in America than Scotch. Steady on now! 
What we do know is there's never been a better time to buy Irish whiskey, so we've rounded up some of our favourites from new producers and some classics from the big boys. And if you fancy a tour of Ireland in one package, you could do a lot worse than try the Drinks by the Dram 12 Dram Irish Whiskey Collection.
Here are ten Irish whiskeys to celebrate St. Patrick's Day.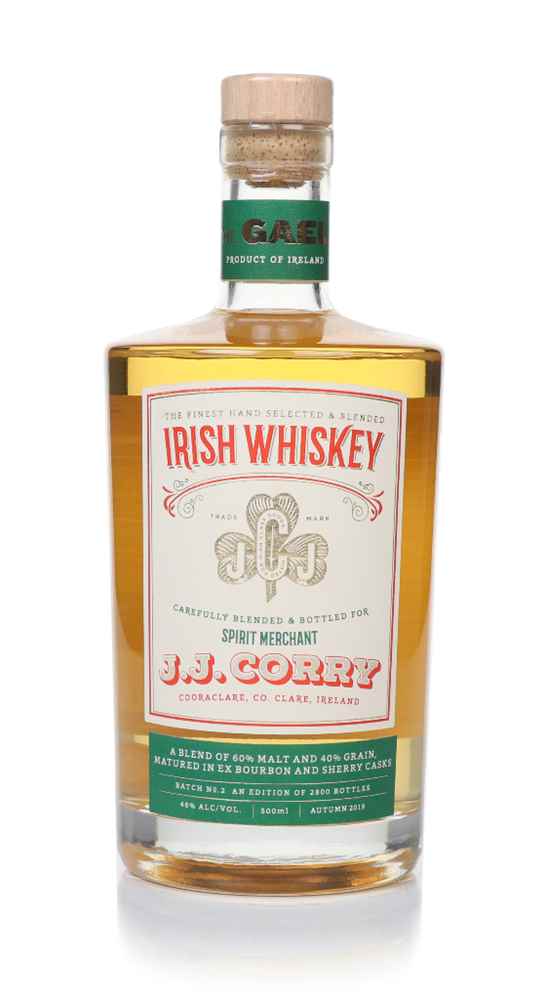 Louise McGuane is a force to be reckoned with in Irish whiskey. A former corporate bigwig, in 2015 she gave up the company credit card and founded J.J. Corry, sourcing and blending fine spirits from around the island. The Gael is a blend of 60% malt and 40% grain, aged in a combo of ex-bourbon and sherry casks, and bottled at 46% ABV.
How does it taste?
There lots of cereal on the nose, like a creamy porridge, with stone fruit. On the palate there is sweet vanilla custard, peaches and apples. This is one smooth, long whiskey.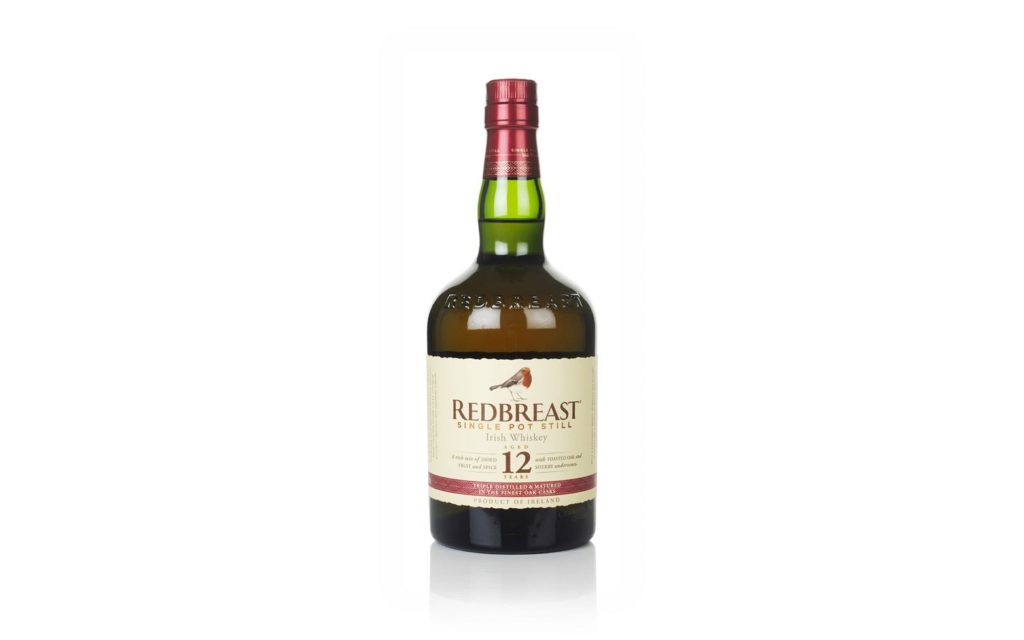 Year on year, a firm favourite with Master of Malt customers and staff alike. Redbreast produces a range of whiskeys including limited releases and the pricey 21 Year Old, yet the beloved 12 Year Old never disappoints. It's that classic Midleton pot still new make made from malted and unmalted barley and matured in a combination of American oak ex-bourbon barrels and Spanish oak ex-oloroso sherry butts. 
What does it taste like?
Nutty, rich and oily. There are notes of dried peels, ginger, linseed, and cut fruits including a touch of melon.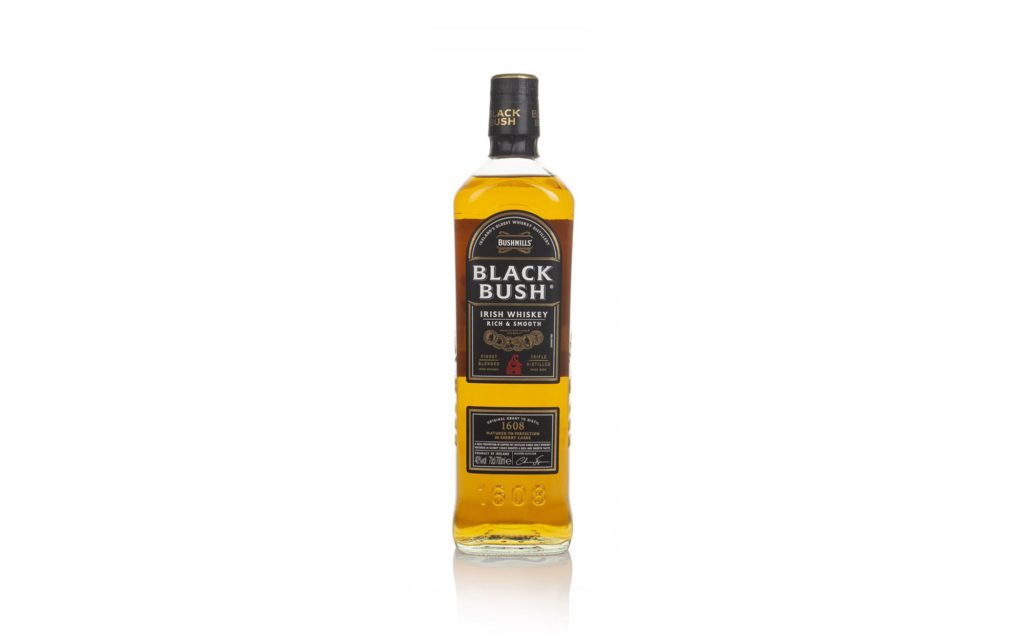 Well, we had to include one from that other great stalwart of the Irish whiskey scene, Bushmills in Northern Ireland. There's so much good stuff in the range but we've gone for this delicious blend of single malt and grain whiskies. A bartender's go-to for good reason, Bushmills Black Bush is one of the most consistent and versatile Irish blends on the market. 
What does it taste like?
Over-ripe grapes, light citrus, toffee, peanut, vanilla, chamomile tea, Digestive biscuit, cooked plum, orange oil, cinnamon sticks, and milk bottle sweets.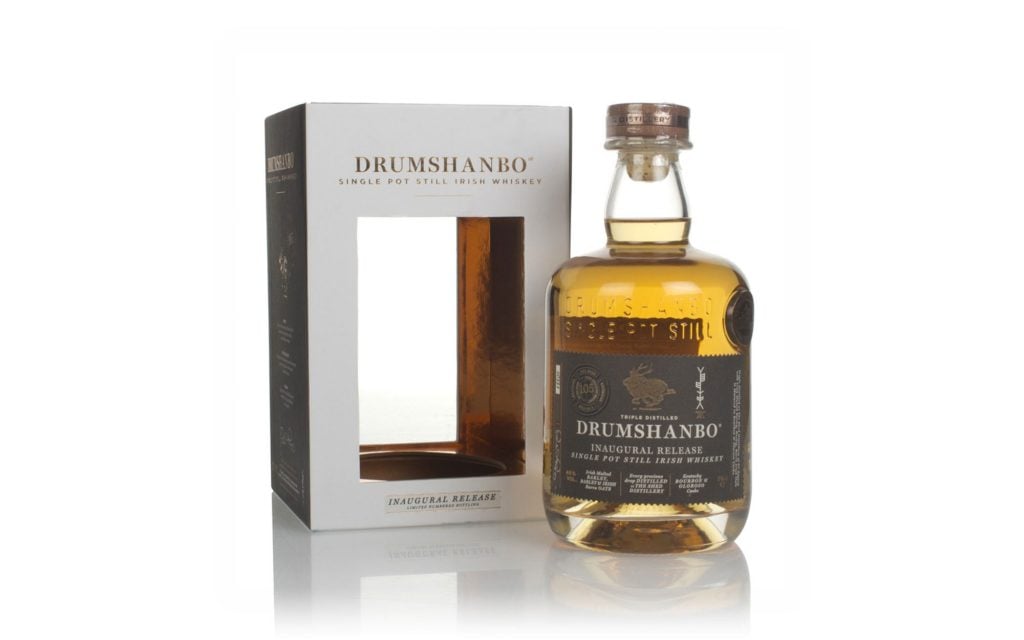 Released in 2020, this is the inaugural whiskey from Drumshanbo in Co. Leitrim. It's a triple-distilled single pot still whiskey. The mashbill uses malted and unmalted barley plus 5% oats. It's triple distilled before being matured in a combination of Kentucky ex-bourbon and ex-Oloroso sherry casks, making for a glorious balance of cream and spice. It's a promising start from one of Ireland's new-wave whiskey makers.
How does it taste?
Creamy rice pudding and vanilla initially, with toasted oats and classic pot still spice, leading into chocolate-coated raisin. 

Jameson is one of the best-selling whiskeys in the world and while we love the standard bottling, we think Jameson Black Barrel is worth the extra money. It's made with a high proportion of Irish pot still whiskey as well as small batch grain. Aged in double-charred first-fill ex-bourbon casks (black barrels), the result is an increased body and level of richness when compared to the core expression. 
How does it taste? 
Rich and fruity with notes of tropical fruits, coconut, chocolate, nectarines in yoghurt, guava, and a thick core of sweet cereals.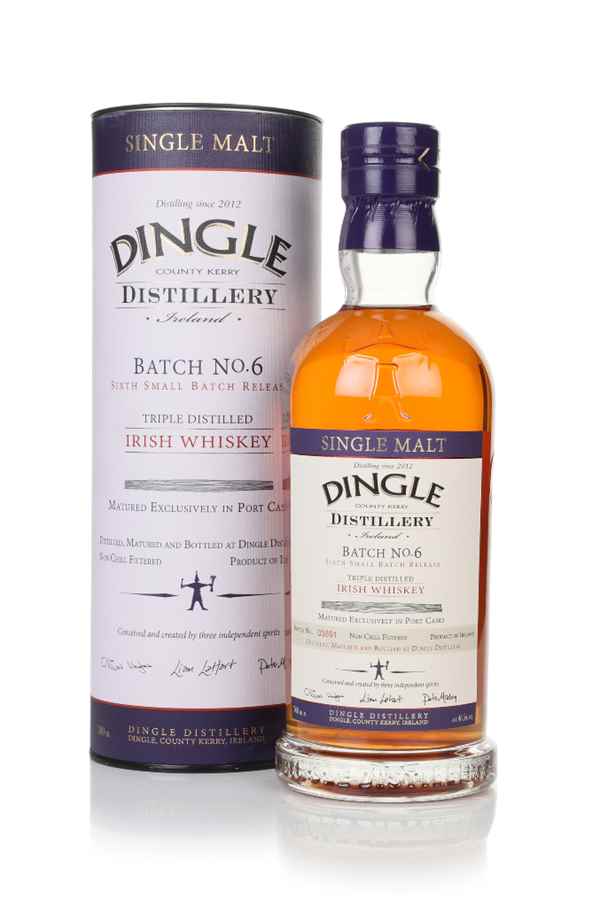 Behold, the sixth limited-edition batch of single malt whiskey from one of Ireland's most exciting young distilleries, Dingle on the south west coast. It was matured in Port casks imparting hearty helpings of jammy berries and vinous fruit character to the creamy malt at its core. Dingle's Single Pot Still releases are also worth a try but they don't hang about for long, sadly. 
How does it taste?
Fluffy pancakes with berry compote, drizzled with a generous dusting of spice and dark nutty syrup. More red fruits follow, joined by malty chocolate and warming ginger.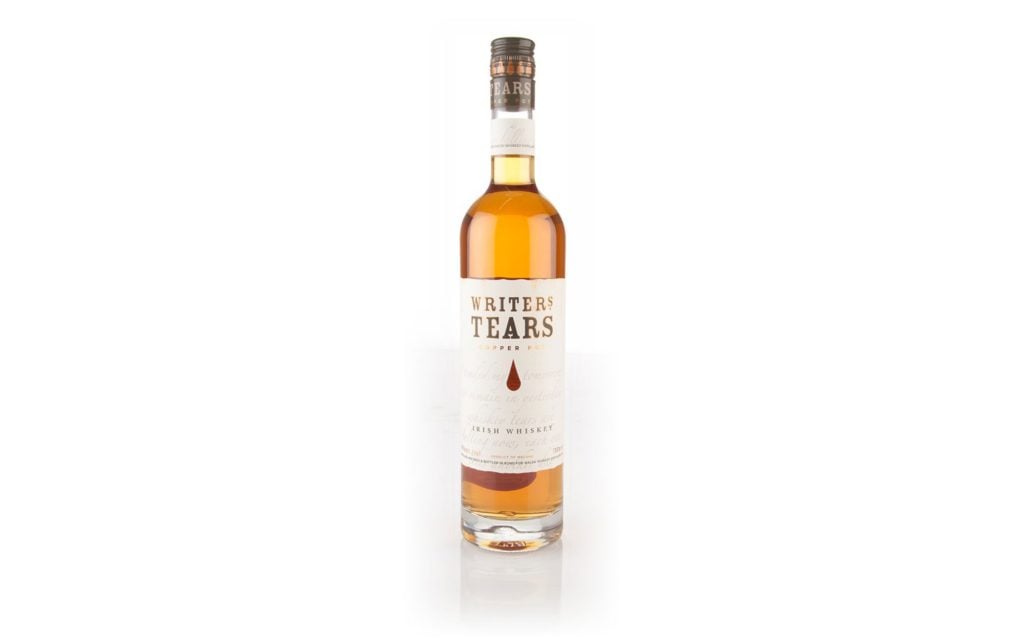 If you're looking for a light, sweet Irish whiskey then we recommend Writers Tears Copper Pot Irish Whiskey. Made using a mix of single pot still and single malt whiskeys, this tipple is wonderfully easy to drink and would make for a great introduction to the category. I should point out that no writers were harmed in the making of this whiskey.
What does it taste like?:
Thick honey spread on granary toast, citrus peels, vanilla, golden malt, green apple skin, caramel, and a hint of oak.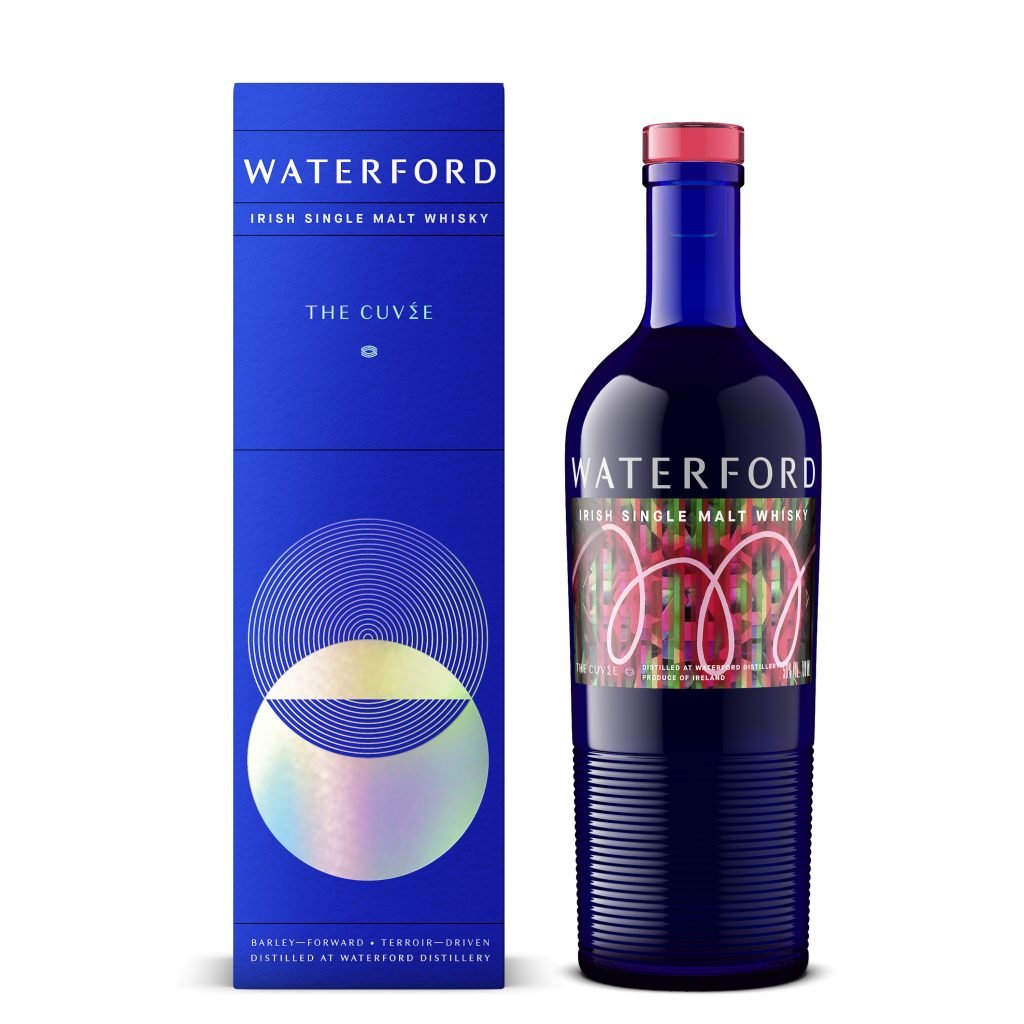 A fantastic single malt Irish whisky (they spell it without the 'e') from the Waterford Distillery, following on from its Single Farm Origin series. It was inspired by the great chateaux of Bordeaux which bring together different plots into one grand vin. In the same way, the Cuvée blends whiskies produced from different fields to create a complex, layered, delicious expression. 
How does it taste?
Earthy barley with a hint of freshly baked bread and melting butter. Cooked orchard fruit, vanilla blossom, and lemon zest.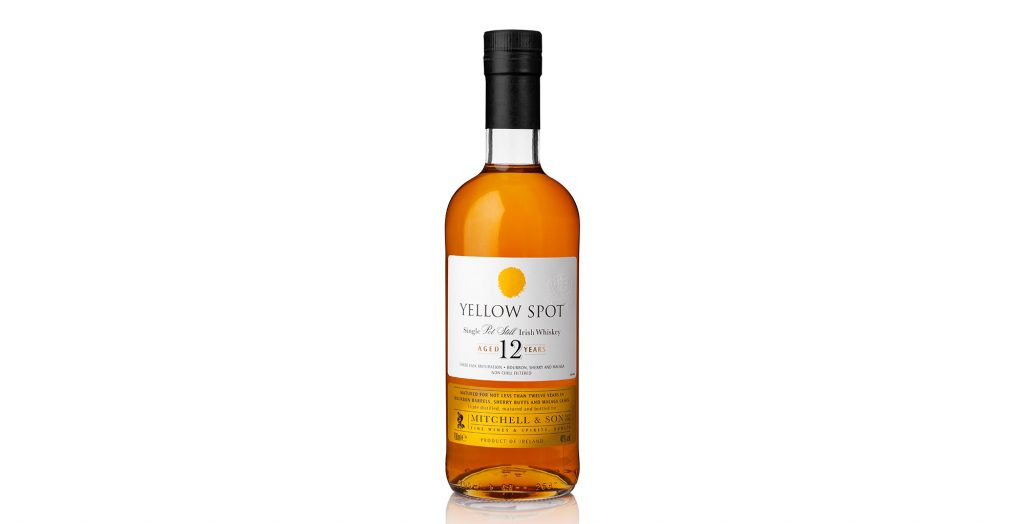 This is the second addition to the 'Spot' range of Irish whiskeys, which contains the famous Green Spot Pot Still Whiskey. The Yellow Spot is a single pot still Irish whiskey which has been matured in three types of cask: American ex-bourbon, ex-sherry butts and Malaga casks for a sweeter flavour. It's delicious sipped neat but that sweetness also makes a great Highball.
How does it taste?
Lots of fleshy stone fruit on the nose, with hints of sherried dried fruit and bourbon cask vanilla. The palate is equally fruity with a substantial body and a velvety texture.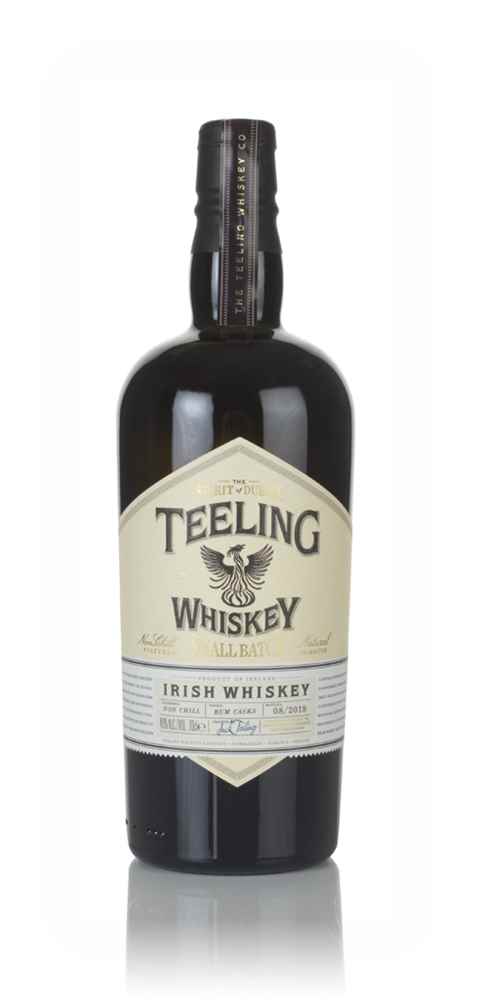 When the Teeling Whiskey Company released this delicious small-batch blend we learned that this was a distillery that was interested in making unconventional, experimental whiskey – and we love them for it. To create this expression, grain and malt whiskeys were initially matured in ex-bourbon barrels before being married together in a Central American rum cask for up to 12 months. This one makes a delightful Old Fashioned.
What does it taste like?:
Cut grass, dried herbs, caramel, cinnamon, orange blossom, allspice, vanilla, apple pie, rose petal jelly, lemon curd, and blackberries.