We've been pretty busy over the past 18 months working on a top secret, experimental project with our friends over at The Rhythm and Booze Project. The time has now come to unveil our Tonic Wine Cask Finish Single Malt 10 Year Old, and Tonic Wine Cask Finish Blended Malt 21 Year Old bottlings!
It seems the cat's out the bag, so to speak. The monastery cat? Ahem… Ever since the 2019 Islay festival when we first bounced some ideas round with Felipe Schrieberg and Paul Archibald, the tip-top duo behind The Rhythm & Booze Project, we've been on the lookout for some really quite unusual casks to kick off a bottling collaboration. The thing is, we couldn't find anything just right…
In the resulting months (it's been a pretty long journey!) we've scoured the land for foodie (and drink!) inspo. We've looked at all manner of possibilities. What could we pair with whisky? What would create something truly unusual, something that would pique the interest of even the innovation-weary whisky fan? We didn't just want to come up with an industry first, we wanted the result to be genuinely rare, too. At points we wondered if we'd set ourselves too much of a challenge. But with prayer and contemplation, we persisted.  
We collectively dug into history books, into the archives. We looked to culture, philosophy and religion for inspiration. We considered finishes that hadn't been attempted before. And then it happened. We discovered, through stained glass-tinted glasses, the potential of tonic wine as a cask seasoning agent. So we started investigating.
Tonic wine cask seasoning
We got hold of three 1-litre casks and kicked off the test seasoning. Under Felipe and Paul's watchful eyes, the tonic wine worked its magic on the oak. After some time (we don't want to give all our secrets away), the wine was whisked out, and the test whisky went in. The results were… quite something. The whisky had taken on a stone fruit, herbal quality, an undeniable influence from the seasoned oak. 
It was time to scale things up. The production team sourced us a couple of casks, and we ordered a LOT of tonic wine. The seasoning proper commenced! We scaled everything up accordingly and then waited. Patiently. More of that praying. 
After the tests, we had an idea of the sort of whisky that would pair really well with those pungent, pronounced tonic wine notes. We needed something super special. So into one cask went a 10 year old single malt (if you're familiar with our Limitless release, that may give you a clue as to where we got it from…), and into the other went a 21 year old (we're not messing about with this) blended malt, which pairs Highland richness with Island complexity. Perfection. 
And… we're pretty pleased with the results! It's a genuine flavour-forward world-first, that truly challenges the conceptions of what you can finish a cask with! 
Two great things: this was a true collaboration with the folks at The Rhythm & Booze Project – without their visionary enthusiasm, we never would have crossed this whisky frontier. And the other? The two expressions can be purchased later today!
"We're always on the look-out for cutting-edge whisky bottlings. But after a while, we realised there was further to go. And why not go there ourselves?" said Guy Hodcroft, Master of Malt buyer. "After a few drams one night with Felipe and Paul, we realised we'd found kindred spirits in our quest for flavour. The rest, as they say, is history."
Schrieberg added: "We had a meeting where we all tried some of the early tests with the Master of Malt team, and were pleasantly surprised that this actually didn't taste bad at all, so everyone was happy to move forward with what started as a joke.
"However, Paul drank all the oak-aged tonic wine that came out of the seasoned test casks which meant that we didn't get to try any at the meeting. That was pretty upsetting."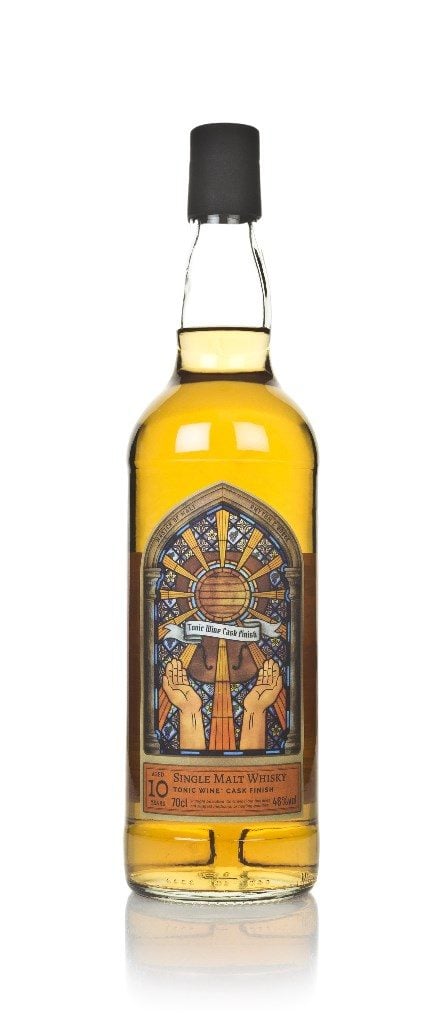 Tonic Wine Cask Finish Single Malt 10 Year Old – Master of Malt x The Rhythm and Booze Project
This 10 year old single malt started out life at a renowned but undisclosed distillery (as we say, Limitless may give you a clue…). It was matured in an ex-bourbon barrel before we got our hands on it and finished in our ex-tonic wine cask. Intriguingly herbal and rubbery, with a cough syrup-like finish. Intriguing stuff.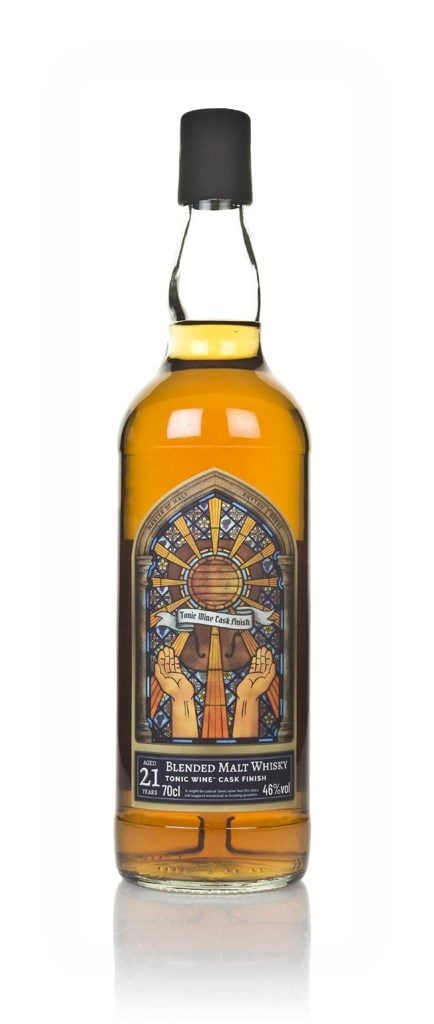 Tonic Wine Cask Finish Blended Malt 21 Year Old – Master of Malt x The Rhythm and Booze Project
A blended malt comprising some really good stuff that we ruined enhanced by sticking it in our specially seasoned casks for a few months. We genuinely reckon the fruity, cough mixture vibes actually work really well with the rich whisky character, but don't listen to us. We may have lost the plot a little…
We can't wait to hear what you think! Let us know in the comments, or on social. We're @masterofmalt everywhere!