In our new series we're shining a light on the hometown drinks of our colleagues, starting with Tegan Mugford, a campaigns executive who has selected five of her favourites from Cornwall. Here's Tegan on what her home means to her, and why she thinks you should try what she's chosen.
When most people think of Cornwall, their minds will conjure images of rugged coastline, soft golden sands, and turquoise waters that rival the Mediterranean. For some, it's surfing, pasties, and cream teas (jam first!). But there's one more thing we do exceptionally well: booze.
Cornish booze
I was lucky enough to work at a Cornish gin distillery before joining Master of Malt, and it was everything you would expect — the distillery was a humble shed at the bottom of the garden, complete with a branded surfboard and a rickety door that did a terrible job of keeping the rain out. Set in the middle of nowhere with a backdrop of Cornish countryside, dotted with lilac heather and fragrant gorse, wellies were non-negotiable in the rainy months (which, in Cornwall, is most of them). This is where I learnt to make gin, and I wouldn't have it any other way.
In truth, I'm a terrible Cornish person. I've only surfed once, I'm gluten intolerant so I can't eat pasties or scones, and I spend approximately three days a year at the beach and usually can't wait to get home to wash the sand off me. This is probably why I traded in this coastal paradise for the bright lights and bustling crowds of London. But my Cornish heritage remains incredibly important to me – I'm immensely passionate about the Duchy's rich culture and history, which I'll ramble on about to anyone who will listen. In the words of Dawn French at my Falmouth postgrad ceremony: "You can leave Cornwall, but she'll never leave you."
Probably one of the most recognisable of all Cornish brands, let alone spirits — even if you haven't tried it, you've probably seen a Tarquin's parasol or tote bag floating around. You definitely should try it though. With piney juniper leading on the nose followed by a burst of zesty lemon sherbet and neroli, Tarquin's Cornish Dry Gin is a beautifully rounded gin that goes down dangerously easily on a warm summer's day. This is as close to capturing Cornwall in a bottle as it gets. Best served with Fever-Tree Mediterranean Tonic and a slice of grapefruit, IMHO.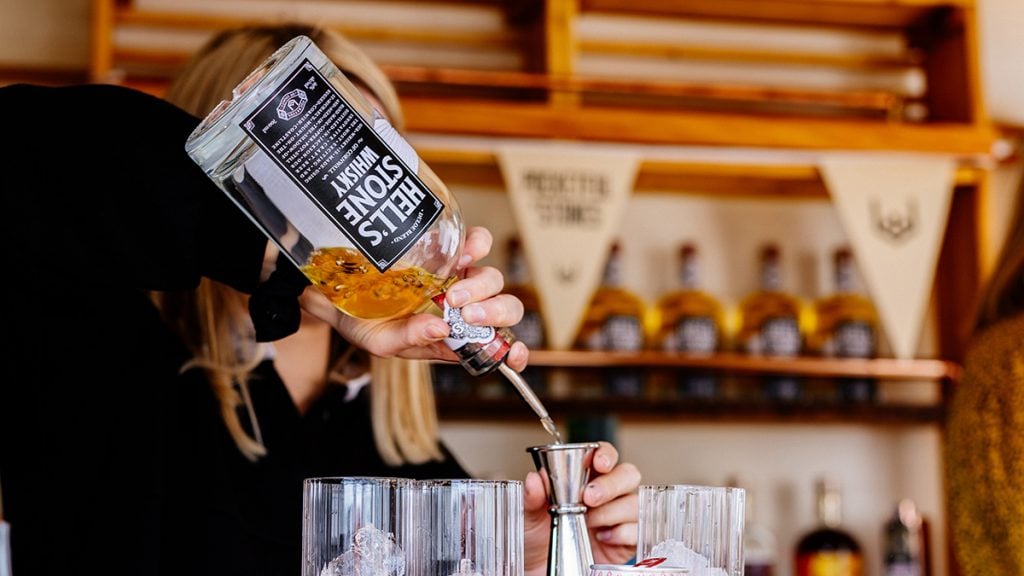 It wouldn't be a Master of Malt blog without at least one whisky, right? Cornwall isn't exactly known for whisky, but the team at Pocketful of Stones distillery near Penzance — home to the more recognisable Caspyn and Dr Squid gins — is putting it on the map with Hell's Stone. Made from craft ale and aged in oak barrels "in the shadow of St Michael's Mount" (unsure if this has much impact on the liquid itself but it certainly sounds impressive), Hell's Stone has notes of honey granola, vanilla custard, and a subtle but distinctive hint of seaweed. How utterly Cornish.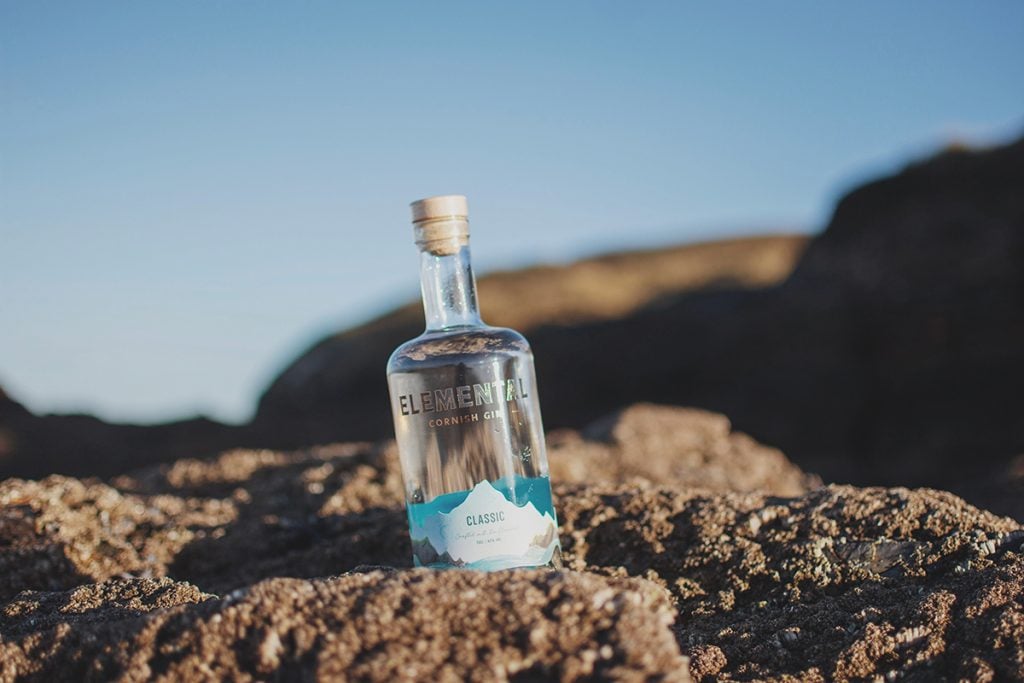 Remember that distillery I used to work at? That was the home of Elemental. If you've purchased a bottle of this gin in the last year or so, chances are I had a hand in making it. Glowing reviews only, please! Elemental is a light, citrusy gin with grassy overtones, sweetened with liquorice and delicate orris root. Grains of paradise lend a distinctive peppery finish to Elemental's classic expression. Pure fruit concentrate is added to the Classic to create their other core flavours — namely Apple & Elderflower and Raspberry — apart from Spring Citrus, which is developed using around 40 oranges and 40 lemons per batch, hand-peeled and juiced by the team. It's a real labour of love, and one that I believe is absolutely worth it.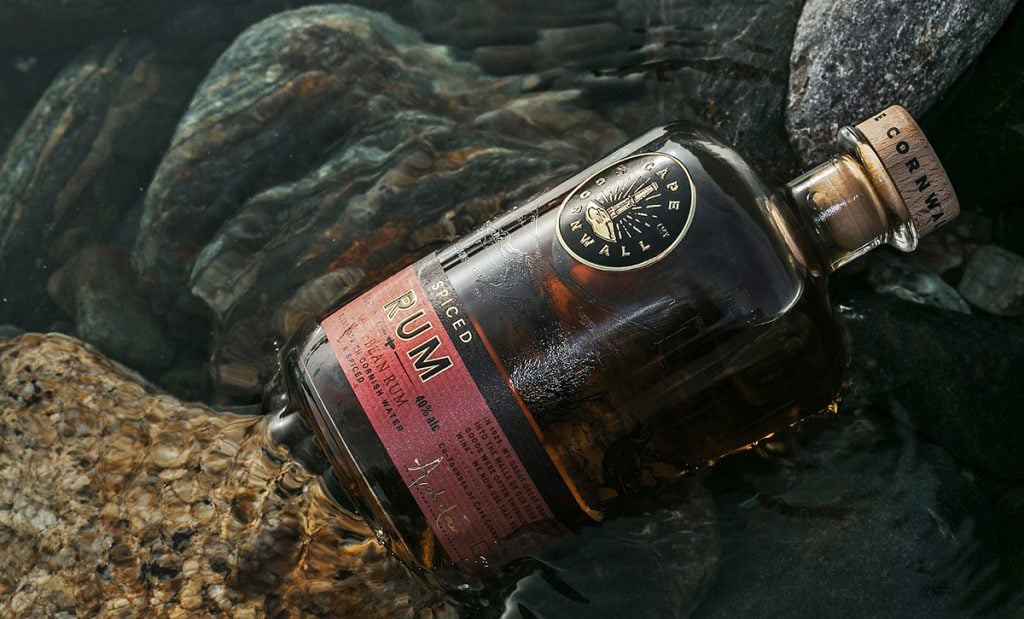 It was tough to pick just one Cornish rum — there's a fair few — but Cape Cornwall cinched it for me. Every expression in the range is gloriously sippable, no doubt aided by the inclusion of Cornish water, which alone should make it onto this list as a must-try Cornish beverage. Nutmeg takes centre stage in this rum, with ginger cake and brown sugar supporting. For me, the star of the show is those beautiful bottles, which are very proudly displayed on my bar cart. The people love it too, just look at those 5* reviews!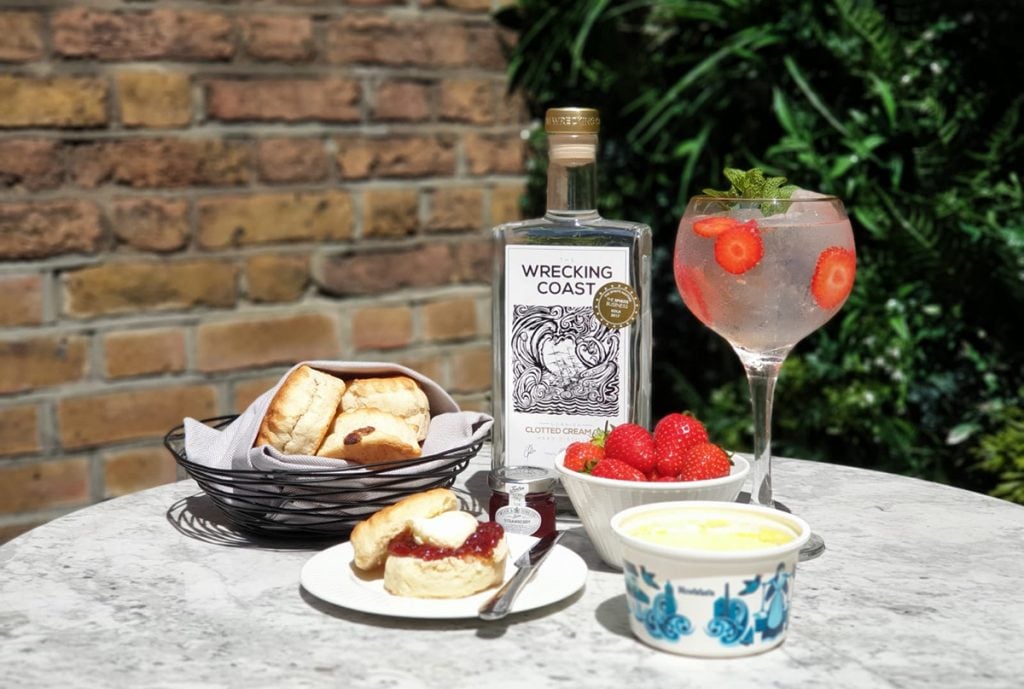 Clotted cream is an absolute staple in Cornish cuisine, up there in the ranks of saffron buns and the beloved Cornish pasty (which, did you know, has protected geographical indication?). It's only natural, then, that we have a Clotted Cream gin. (Not sure a Cornish Pasty gin would be quite as enjoyable but I'd love to see someone try.) This gin probably isn't quite what you'd expect: the cream is used as a botanical rather than a flavouring, and is cold-distilled in a vacuum still before being blended with the gin. The result is a rich, oily spirit that is unmistakably ginny, but with a mouthfeel that is — you guessed it — delectably creamy.