Whether you're a wine buff, a whisky aficionado or a lager lout, this year's crop of drink books has something for everyone. We pick our favourites to curl up by the fire with this Christmas. 
Well, it's been a bumper year for drink books. There's new offerings from old pros like Jancis Robinson and Tristan Stephenson, as well as debuts from Felix Nash and Eddie Ludlow. In fact, it was such a good year that we had trouble narrowing the list down so apologies if your favourite is missing. 
All of them will make great gifts for the drink lover in your life. And we can't think of a better way to spend the holidays than with a roaring fire, a dram/ glass/ pint of something delicious and one of these books, and that includes watching Casablanca on Christmas Day with a belly full of Port and Stilton. 
Lager is so ubiquitous, it's the beer the world drinks, that it's hard to imagine how 200 years ago it was a Bavarian speciality. At that time, beer in the rest of Europe was essentially ale. But slowly lager spread and along the way mutated from a sweet, brown beer to the crisp golden brew we know today. It's a great story told with a real sense of fun by award-winning beer writer and TV regular Mark Dredge. 
Sample line: "Lederer kept contact with Sedlmayr and Dreher, and there's a wonderful photo taken in 1939 of the three of them all wearing top hats and overcoats, each with a thick moustache, and all holding hands."
Tristan Stephenson aka the Curious Bartender is the author of many excellent cocktails books. In this latest outing, he takes a journey across America sampling whiskeys from 44 distilleries both large and small including some real MoM favourites like Balcones 44, St George, and Michter's –  nice work if you can get it.
Sample line: "Tuthilltown is home to a huge cat call Bourbon (there another cat called Rye that we didn't get to meet."
You probably haven't realised it yet but we are living through a golden age of cider. It hasn't quite hit the mainstream yet, but all over England, Wales and the cider-producing world (which is much bigger than you think), producers are waking up to the potential of apple-based goodness. Felix Nash, a cider merchant, has written a heartfelt, in-depth hymn to his favourite fruit and drink.
Sample line: "I wouldn't be able to tell you about all the apples used to make cider or the pears used to make perry, and no one could. It's not simply that so many varieties exist in the world, but that they can very localised".
We've written a fair bit on the blog about how much we like sherry, so this was a book after our own hearts. Written by a man with more experience in the wine trade that he would like to admit, this is a love letter to one of the world's great wines. Reading this, you can almost smell the bodegas of Jerez. Warning, it's almost impossible to read this book without developing a serious sherry habit. 
Sample line: "Olorosos are the wines that will emulate rugby players, rather than ballet dancers."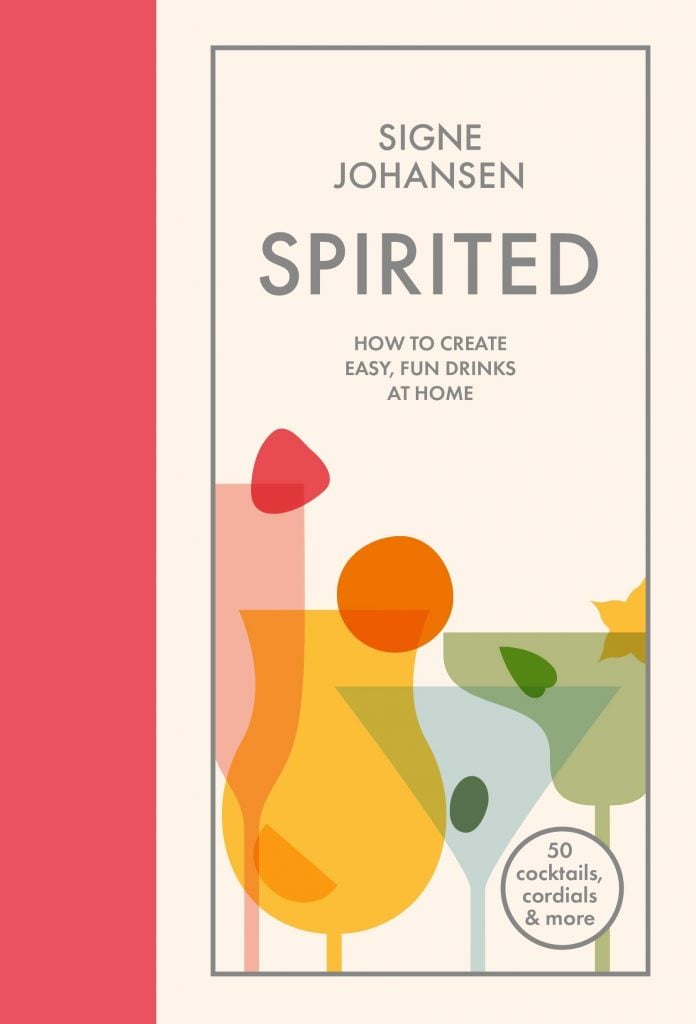 You might know Johansen (the lady in the header) as Scandilicious, evangelist for all things Scandinavian and delicious. Originally from Norway, now living in London, she's just as good on drinks as food. This book makes a great introduction to cocktails, tips for non-alcoholic drinks and all round guide to stress free non-nerdy entertaining. 
Sample line: "Life is too short to worry about what anoraks and bores think so now I happily enjoy whichever drinks I'm in the mood for."

Someone who is certainly a bit of an anorak but never a bore is Ian Wisniewski. He's the one on distillery tours who will always be asking more questions than anyone else. We know as we've been round a few with him and we always learn a lot. This book, which we have already found an invaluable reference guide, is a testament to that insatiable curiosity. 
Sample line: "Do enzymes ever get the applause they deserve? Rarely. If ever. It's time to make up for that with a standing ovation."

Like many of the best people in the drinks business, Ludlow began his career at Oddbins. Since then he's become an expert at opening up the often confusing world of whisky. In this book, Ludlow breaks it down into easily digestible segments, explains why whiskies taste as they do, and talks the reader through the most common styles of whisky such as single pot still Irish, small batch bourbon and Islay single malt. Before you know it, you'll be saying "bonfires on the beach" or muttering "mmm, Jamaica cake" like an old pro.
Sample line: "Your mouth and tongue are actually quite inefficient at detecting all but the most basic flavours."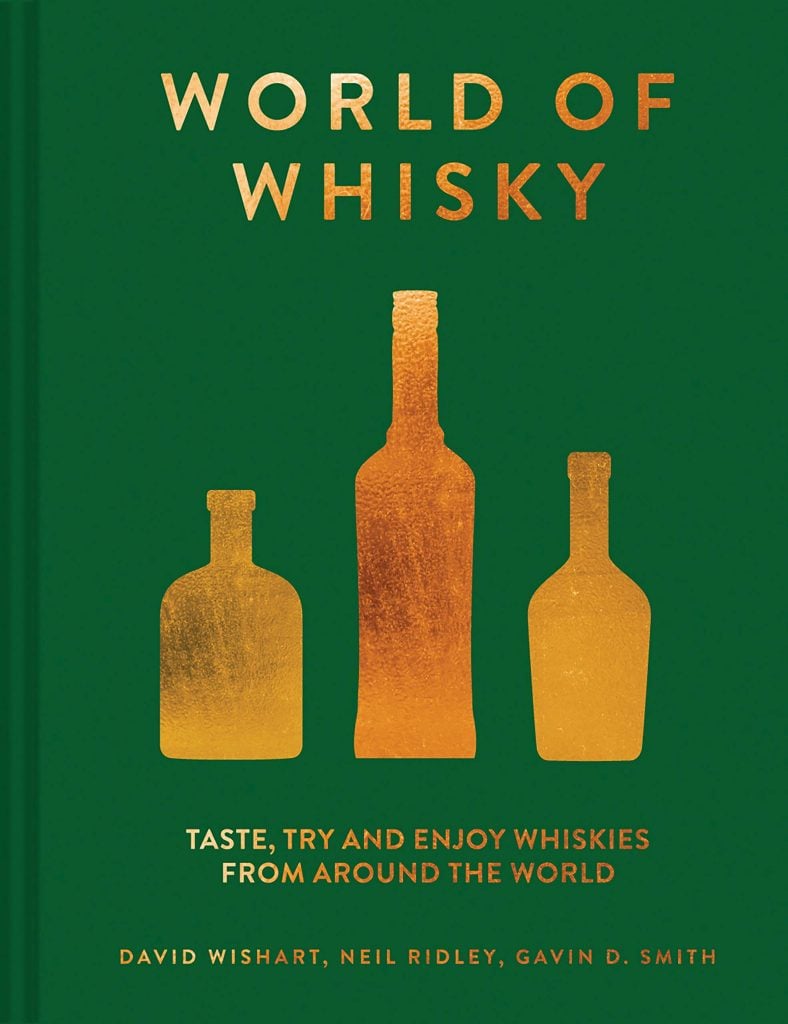 The W

orld of 

Whisky – Neil Ridley, Gavin D. Smith and David Wishart
Lavishly-produced guide to the every-expanding world of whisky by three of the best writers in the business. And you do really need three to cover what is now such an enormous topic. Inevitably the majority of the book is on Scotland with a page devoted to each malt distillery, but the Irish, US and Japan sections are also impressive.
Sample line: "Would even the most discerning of palate be able to detect a differences made using barley grown in Mr McTavish's bottom field and the one, over yonder hill, behind the tree and the babbling burn?"

Another book part-written by Neil Ridley! How does it do it? We suspect that he has actually cloned himself to spread the workload. There's a lot of gin out there and it's expanding all the time, meaning that this book can only be a snapshot of what's available but you know with these two that everything in here is going to be worth drinking. Also extra points for not being afraid to put in the big names, like Beefeater, rather than going for hipster obscurity points.
Sample line: "France has embraced the gin revolution with a charismatic style and charm of its own."

This is the 8th edition of an all time classic book, first published in the 1970s and updated every few years. Originally just written by Johnson, Robinson joined the team in 2003. It's hard to think of a better looking book with its lavish photos and intricate maps of the world's greatest wine regions. The words are pretty nifty too as you'd expect from (probably) the world's top two wine writers. 
Sample line: "For centuries, Hungary has had the most distinctive food and wine culture, the most varied grape varieties, and the most refined wine laws and customs of any country east of Germany."