Diageo has done its sums and presented the results of its 2018 financial year – we've had a good ol' nosey to see how its brands performed. Get ready for some number, folks.
If you sit squarely in the middle of a Venn diagram that shows people who like tasty boozes and people who like business-y gubbins, this is one of the most exciting times of the year for you – when drinks companies start posting their full-year results. As one of the biggest drinks companies in the world, Diageo's full-years results are always good for having a nose through, which we did.
Overall, Diageo's full-year sales grew 5% to hit £12.6 billion, which you don't have to be a mathematics sorcerer to know this qualifies as "loads of dosh" colloquially. Furthermore, within the massive bundle of results (we'll go into further detail in tomorrow's edition of The Nightcap – stay tuned), there was plenty of number-y info on which Diageo brands did and didn't do well in the 2018 financial year. Notable results include Baijiu brand Shui Jing Fang seeing sales rise 63% over the course of the year – this could very well explain why Diageo recently proposed upping its stake in the brand's producer, Sichuan Shuijingfang.
So, in the interest of using my Creative Writing degree, I'm going to present a few of the biggest winners in a more word-ly rather than number-ly fashion, organised by growth. Enjoy, people who dislike numbers!
Don Julio
While everyone is expecting mezcal to be the next big thing, Tequila continues to just be a big thing outright. Aside from the aforementioned Shui Jing Fang, Don Julio Tequila was Diageo's fastest growing brand in 2018, seeing sales soar 39% over the course of the year.

Black & White
First release in 1885 (originally under the name House of Commons), Black & White was the creation of James Buchanan. However, the classic blend is clearly having something of a resurgence, with sales growing 33%. Our guess is that it's something to do with the two terriers on the label. The internet is way into dogs these days.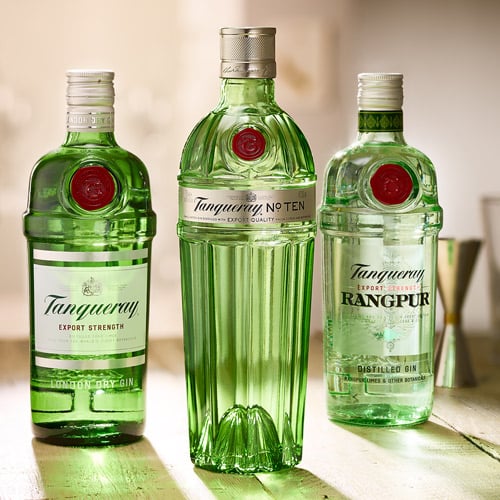 Tanqueray
The gin boom keeps on going, and one of Diageo's largest gin brands is still feeling the impact – sales of Tanqueray increased 15% during the year. Perhaps this was spurred on by the introduction of two new flavoured expressions – Tanqueray Flor de Sevilla and Tanqueray Lovage (both released as summer 2018 was kicking off)…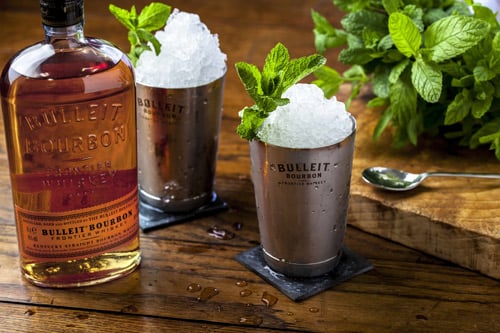 Bulleit
Top American whiskey range Bulleit also had a cracking year, with sales growing 11% in 2018. Bulleit 10 Year Old Bourbon was released in the UK mid-way through 2017, so this might have given the brand a boost round these parts. If so, maybe they'll keep sending well-aged whiskeys our way. We can always dream, alright?!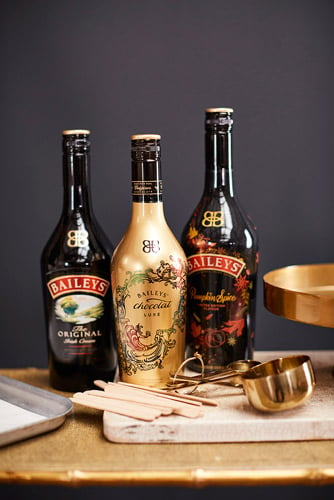 Baileys
It's not just spirits that have seen an increase in attention. World-famous Irish cream liqueur Baileys saw sales growing 6% over the course of the year. Full disclosure, I did write a blog post about how Irish cream liqueurs are rad earlier this year, and I can only say that I'm flattered at how much people are clearly listening to me.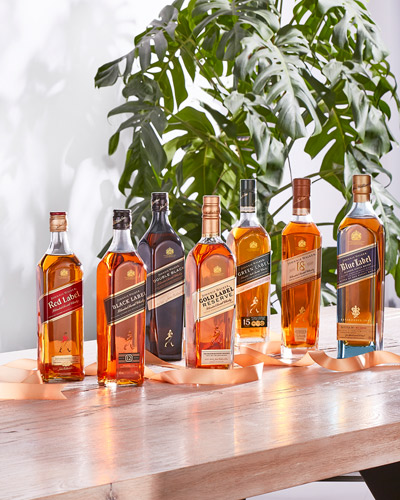 Johnnie Walker
One of the most famous blended Scotch whiskies in the world, the Johnnie Walker brand continues to acquire fans, with sales increasing 5% over the year. The 2018 financial year saw the expansion of the brand's experimental Blenders' Batch range, which might have helped this growth – so there could be more interesting expressions on the way from Johnnie Walker.
Now, in the interest of balance, let's take a look at the Diageo brands which didn't perform quite as well as the ones mentioned previously…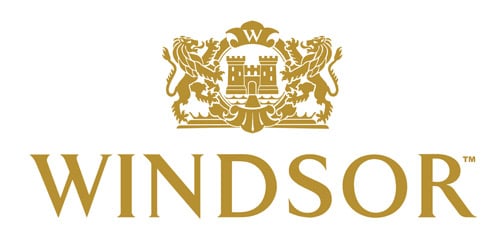 Windsor
If you're living outside of Asia, you may not have heard of the Windsor blended Scotch whisky brand, as that is its main market (particularly South Korea). However, during the 2018 financial year, sales fell 19% for Windsor whiskies.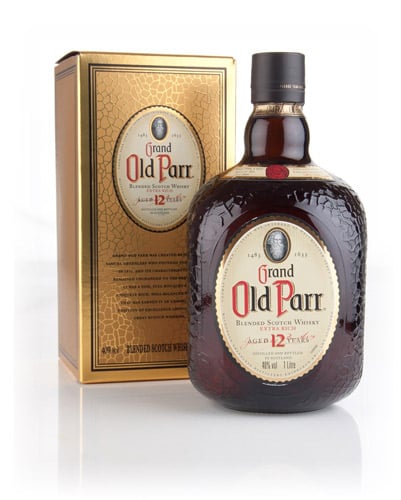 Old Parr
Old Parr is a long-running blended Scotch whisky brand that was first created in 1909, named after a chap who supposedly lived for 152 years. Sadly, the brand saw a decline of 9% in its sales in 2018.

J&B
Another well-established Diageo blended whisky brand saw sales fall – this time was J&B. In 2018, J&B's sales dropped by 9%. Perhaps these brands should take a leaf out of Black & White's book and feature some terriers on the label…

Bundaberg
It isn't only blended whisky where sales are falling. Sales of Australian rum brand Bundaberg endured a drop of 4% in 2018. Clearly polar bears are falling out of favour. We'll say it again – terriers on the label.