Diageo has proposed upping its stake in the company that makes premium baijiu brand Shui Jing Fang. Could there be a baijiu boom on the way? Do you fancy getting ahead of the curve like the hip specimen you are? We take a gander…
Earlier this week, drinks giant Diageo shared the news that it has proposed a plan to increase its stake in Sichuan Shuijingfang, a baijiu producer based in Chengdu, China. While the drinks giant currently holds a 39.71% equity stake in the producer, it could top it up to 60% if the move comes off.

Don't go rushing out shouting "Buy! Buy! Baijiu!" at your friendly neighbourhood stockbroker just yet, though. This is all quite early in the proceedings, and Diageo has made in clear in its statement that the proposal "…does not constitute the announcement of an offer and creates no obligation on Diageo and/or any Diageo subsidiary to make an offer." However, it does suggest that close attention is being paid to baijiu and folks are planning ahead. Which is cool.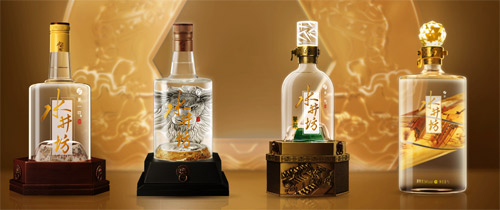 A selection of Shui Jing Fang baijiu
This isn't the first time we've heard about baijiu upping its popularity outside of China. Last November, the International Wine & Spirits Competition (IWSC) shared its predictions for the upcoming year, one of them being an increased focus on Asian spirits, including baijiu, in Western markets. Not only that, the IWSC even introduced the Baijiu Trophy, which was claimed by Yushan Taiwan Kaoliang Liquor. Earlier this year, a delegation from Kweichow Moutai (a sizeable baijiu producer based in Guizhou, China) visited the UK to explore the spirit's potential in Europe and sign a historic agreement with the Wine and Spirit Trade Association.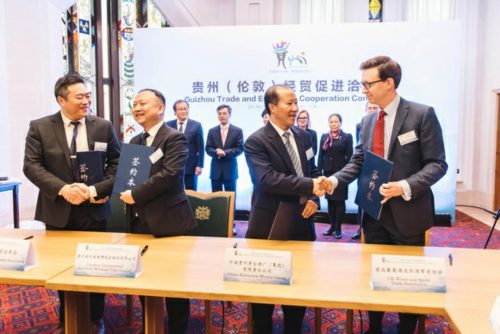 Kweichow Moutai and WSTA, making history
So, what can you do about all this? Well, in the same way that some people liked certain bands before they started playing gigs in huge stadiums, you could start exploring the wonders of baijiu before it gets big. We just happen to have a few tasty examples on our shelves, so give one a try! Just don't go around sneering at other people when the baijiu boom does come along. Be happy that more people are trying new, cool stuff. Yes, I'm looking at you, fickle Daft Punk fans.