The right cocktail has the power to take you anywhere. Let this selection of boozy delights transport you to your dream destination.
Lockdowns, travel restrictions and continued uncertainty have meant that our innate desire to explore and see the world isn't being fulfilled. Plus, it's January and the weather is pretty miserable. We've all had to commit to the staycation/holistay/indoor getaway and it's not always easy. But there are ways to get you in the holiday mood without breaking any lockdown or social distancing rules.
Small ways to turn your home into a city break escape, beach holiday retreat, or cultural exploration include discovering new food or watching a film with subtitles. Or, better yet, make a drink that's so tasty it can transport you across the world. 
That's why we wanted to share with you a selection of simple but delicious cocktails that you can make and enjoy at home this winter, to make you feel one step closer to your next exciting break. Happy travels!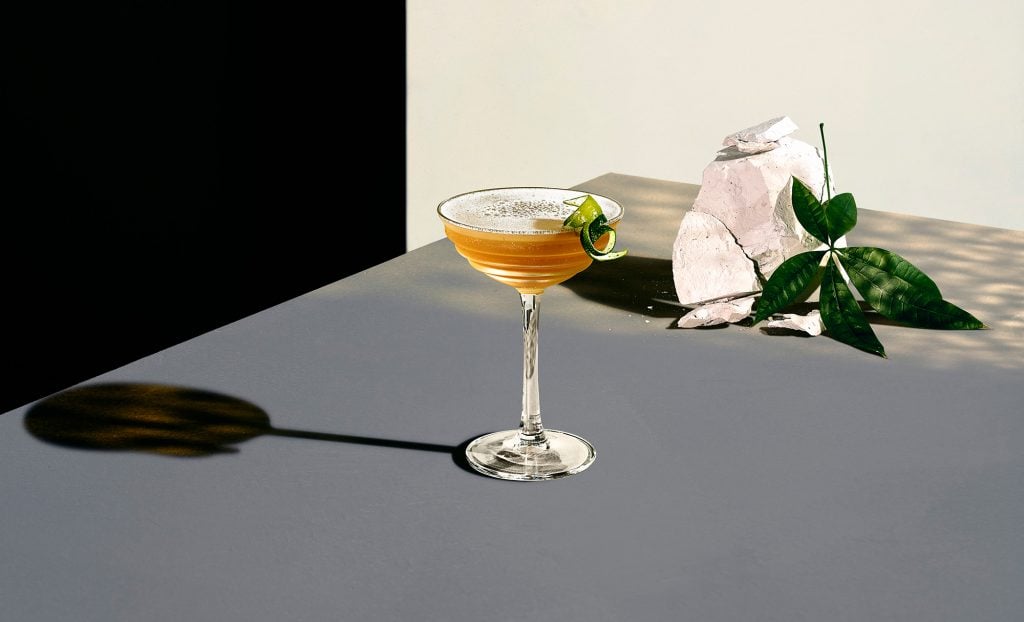 The beach holiday
The destination: Barbados
Whisk yourself away to its golden shores and imagine the sand between your toes. Or, if you're anything like us, picture you and good company roaming the island to tour its world-renowned rum distilleries, like Foursquare, with a Daiquiri in-hand. Speaking of which… 
The cocktail: The Burrell Daiquiri
Created by global rum ambassador and Equiano co-founder Ian Burrell, this modern twist on the classic simple yet satisfying cocktail features the world's first African and Caribbean rum as its base. The multi-award-winning Equiano Rum is a unique blend of two cultures, two distilleries and two islands and it's also delicious.
How to make it:
Pour 50ml Equiano Rum, 25ml fresh lime juice, 15ml agave nectar and 3 dashes of Angostura Orange Bitters into a shaker with ice cubes. Shake well. Strain in a chilled cocktail glass. Serve straight up in a tall cocktail glass or coupette. Garnish with a lime twist.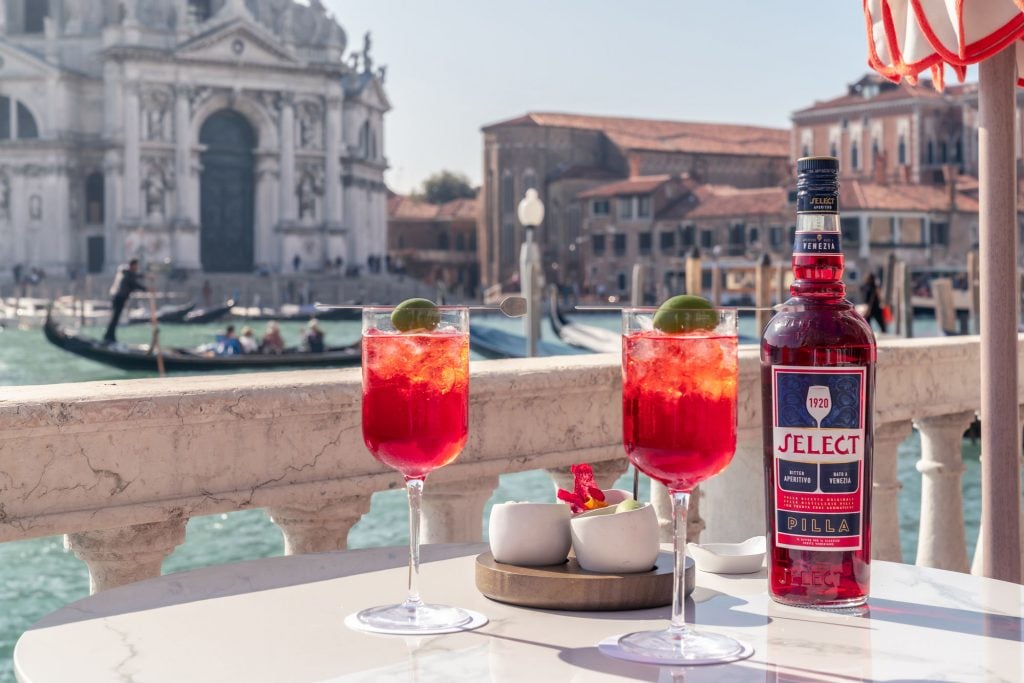 The city break
The destination: Venice
There's nothing quite like taking a long weekend for a city break, the ultimate taste-test of another country. And there are few locations as iconic as Venice. For many people, Venice is best enjoyed with an aperitivo, overlooking the canals after an eventful day exploring galleries and cobbled streets. 
The cocktail: The Original Venetian Spritz
The quintessential Venetian cocktail made with a herbal, slightly bittersweet aperitif that got its start in 1920s Venice, could there be a more perfect marriage of drink and city than this? According to Venetian tradition, the recipe is garnished with a large green olive to create the perfect blend of balance and flavour. 
How to make it:
Pour 75ml of cold prosecco into a wine glass over ice. Add 50ml of Select Aperitivo, a splash of soda water and gently stir together. Garnish with a large green olive and enjoy in good company.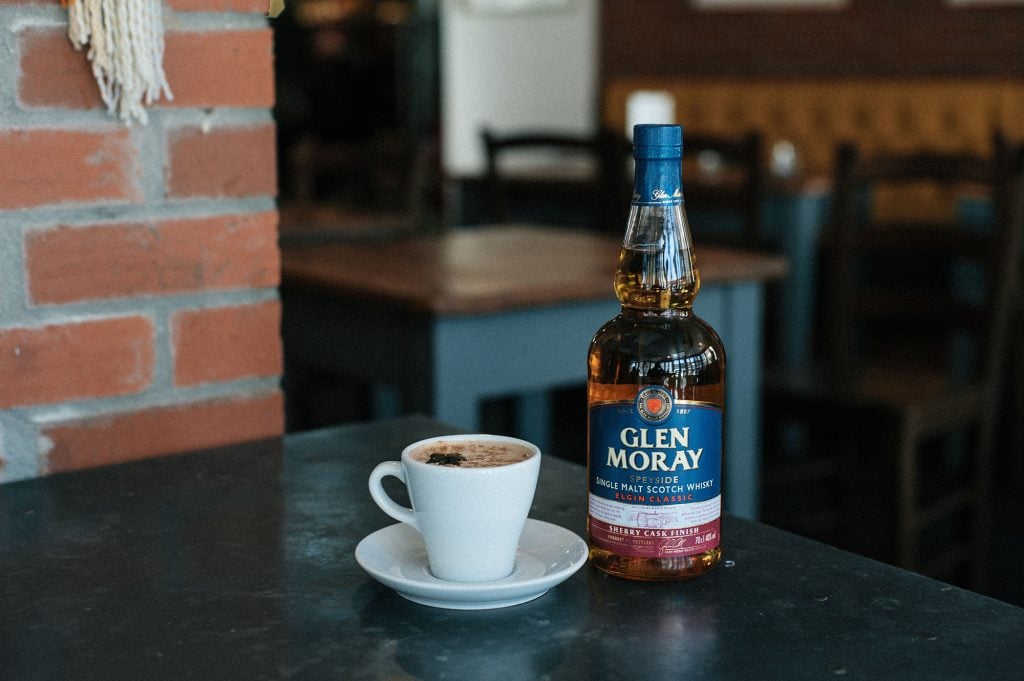 The winter excursion
The destination: Norway
Not everybody wants sun, sea and sand when they holiday. Some prefer to embrace beautiful snowy landscapes, lodging in cabins, taking in the Northern Lights or skiing. For them, we've got the perfect winter warmer, which should also be pretty satisfying as it is winter right now.
The cocktail: Spiced Winter Chocolate Toddy
An intriguing take on a seasonal staple, this toddy recipe brings together the spice, warmth and sweetness of Glen Moray's Sherry Cask Finish with a beautiful honeyed, chocolate smoothness.
How to make it:
Pour 50ml Glen Moray Sherry Cask Finish into a cup, followed by 1 tsp honey and 1 tsp ground black cardamom seeds. Top up with warm cocoa, made with organic cocoa powder and whole milk. Bring even more spicy hints by garnishing with dried cloves, cinnamon and star anise. Slàinte!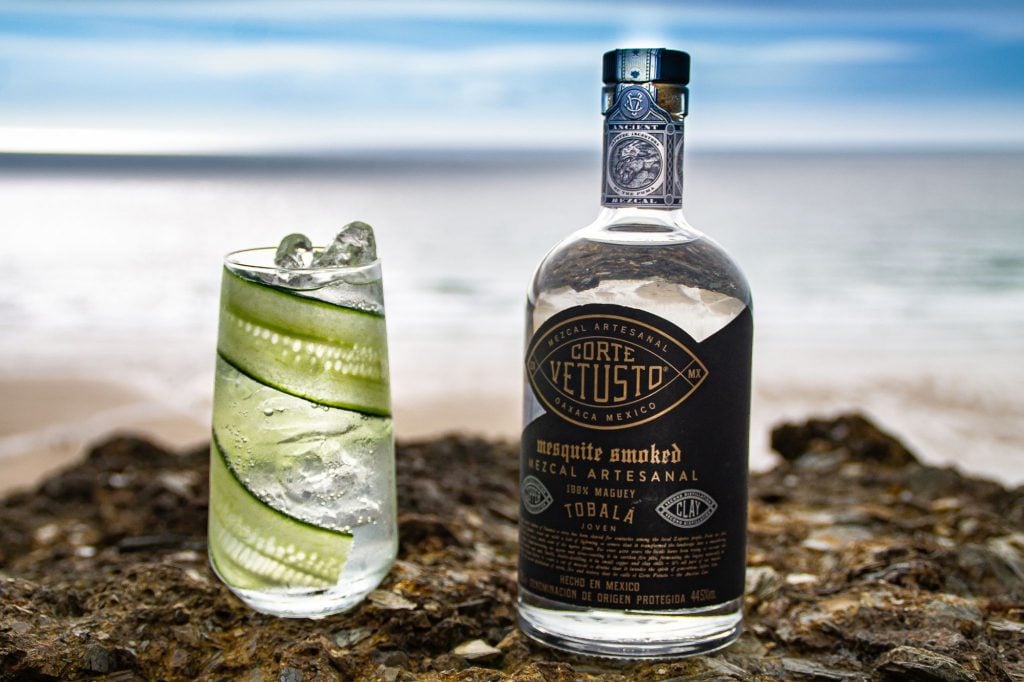 The cultural adventure
The destination: Oaxaca
Perhaps what you really want from a good holiday is to immerse yourself in one of the world's most dynamic cultures. Like Oaxaca, for example, with its vibrant art scene, colourful festivities, unique cuisine and diverse natural rich environment. Then this drink is for you. It's Oaxaca in a glass. Just add some tasty Mexican snacks and you're there.
The cocktail: The Tobala Highball
Made by the terrific folk at Corte Vetusto, this refreshing Mezcal & Tonic allows the spirit to shine, invoking the flavour, culture and identity of Oaxaca. Don't be afraid to experiment with different tonic styles and garnishes.
How to make it:
Pour 50ml Corte Vetusto Tobalá and 160ml of quality tonic water over ice into a highball glass, stir and garnish with a cucumber ribbon.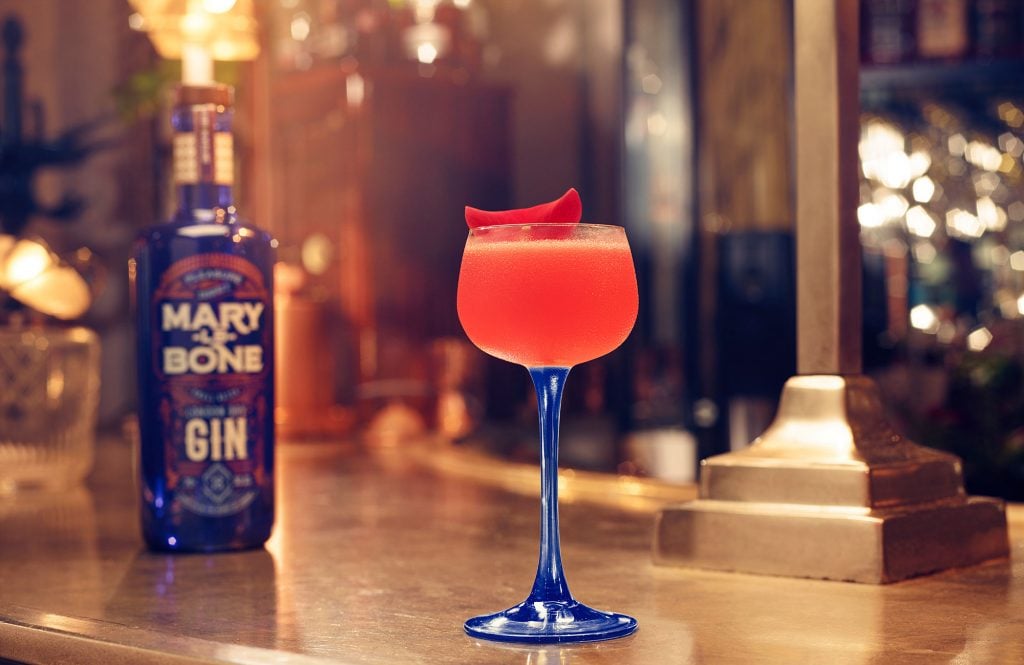 The staycation
The destination: the UK
We haven't forgotten those who love appreciating what's on their doorstep. The UK is blessed with wonderful countryside, coastlines and cities dripping with history and stocked with enough delicious food and drink to satisfy anyone. If you'd like to imagine yourself visiting distilleries in Speyside, strolling around old castles or having a stick of rock at the beach, then this serve is for you.
The cocktail: Lady Marylebone
To celebrate the UK, we've gone for a classic London dry gin made with rose petals to evoke the famous Pleasure Gardens of Marylebone. To bring out those floral notes, the cocktail contains rose  and elderflower liqueurs with grenadine to give it a naughty red hue. 
How to make it:
Combine 50ml Marylebone Gin, 15ml St. Germain elderflower liqueur, 15ml rose liqueur, 20ml grapefruit juice and 5ml grenadine syrup in a cocktail shaker with ice. Shake and strain into a Nick & Nora glass and then top with premium tonic water. Garnish with a petal.