In blending Cognac cask-aged rum from Africa with ex-bourbon cask rum from the Caribbean, Equiano Rum brings together liquid from Barbados's Foursquare Distillery and Gray's Distillery of Mauritius in one exquisite bottling. Here, we talk with global rum ambassador and Equiano co-founder Ian Burrell …
A combination of aged molasses rums sourced from Barbados and Mauritius, the world's first African-Caribbean rum is the brainchild of global rum ambassador Ian Burrell and Foursquare Distillery's master distiller and blender Richard Seale. The duo were "looking to create a unique rum that tasted good, was a little bit different, and could talk about terroir," says Burrell. "Great rums are often influenced by where they're fermented, distilled and aged, so we wanted to have something that combined two different cultures and two different styles."
Equiano begins its journey at Gray's distillery in Mauritius, where molasses is fermented and distilled in a column still, before being aged in ex-Cognac casks made from French limousin oak, owing to the French influence on the island. Then the rum is shipped to Foursquare Distillery, where master distiller and blender Richard Seale blends it with his traditional-style Barbados rum, a blend of pot still and column still distillates aged in first-fill bourbon casks, "which is the tradition in the Caribbean since the fifties," says Burrell. The liquids are married and later bottled at Foursquare.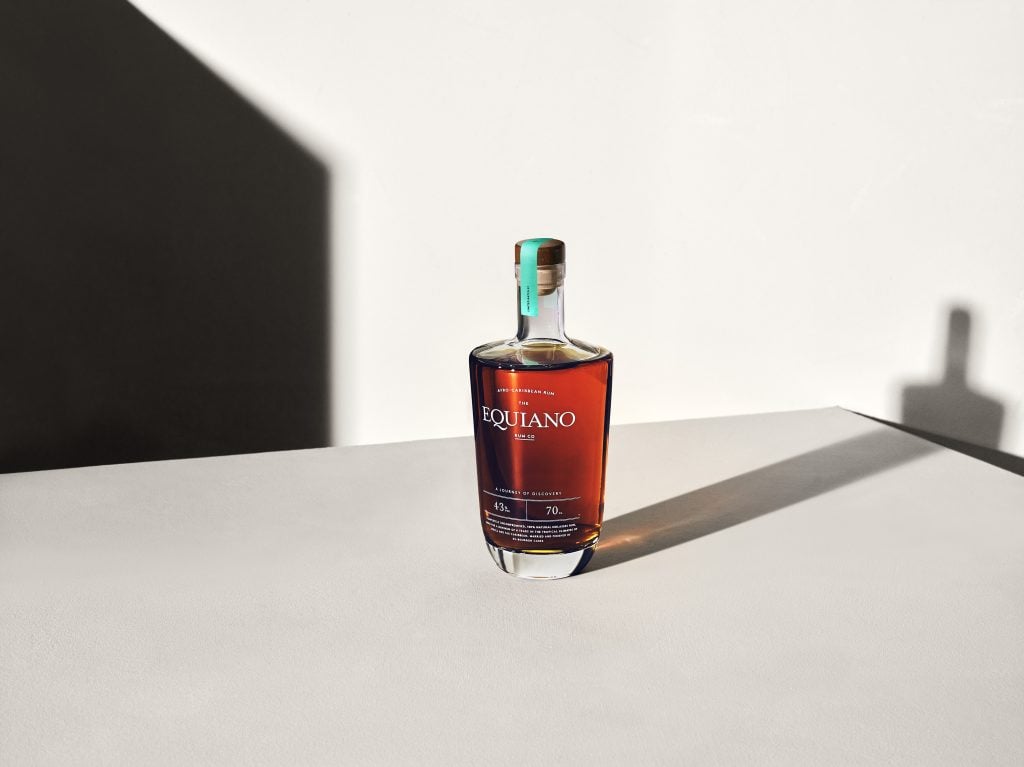 While the Caribbean has long been renowned for its rum-making prowess, Africa has lagged behind. Although sugarcane is grown on the continent, it isn't used for rum on the same scale, so "it's very limited for the style and the types of rum we could use," says Burrell. Despite limited production, there are pockets of superb producers to be found all across South Africa, the Seychelles, and, of course, Mauritius, he says – with a few smaller, more local rums coming out of Ghana, Nigeria, and Madagascar. 
The rum's name comes from Olaudah Equiano, a writer and abolitionist from the 1700s, whose personal life journey is reflected in the journey of the rum. An "enslaved man who bought his freedom and wrote compellingly about his experiences", it says in the British Library catalogue, Equiano 'was an extraordinary man who became a prominent figure associated with the campaign to abolish the slave trade'. It goes on to say: "Equiano was born in what is now Nigeria and sold into slavery aged 11. After spells in Barbados and Virginia he spent eight years travelling the world as slave to a British Royal Navy officer, who renamed him Gustavus Vassa. His final master, an English merchant in Montserrat, let him buy his freedom for £40 – almost a year's salary for a teacher, but Equiano made it in three years of trading on the side."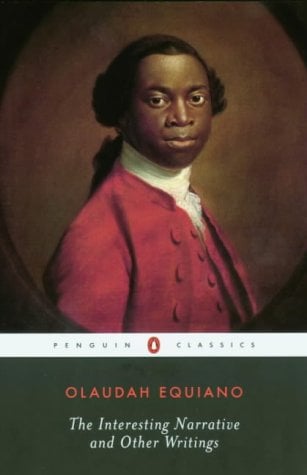 After working as an explorer and merchant for 20 years, he settled in England, where he later published his memoirs – titled, The Interesting Narrative of the Life of Olaudah Equiano, or Gustavus Vassa, the African – in 1789. One of the first books in Europe to be penned by a black African writer, the book was hugely successful and sold out immediately, with a second edition published later the same year. It was pivotal in swaying public opinion about slavery. By 1807 Britain had formally abolished the trade, though sadly Equiano didn't live long enough to see it, having died just a decade earlier. 
"It was important for us to have that journey of the rum coming from Africa, going to the Caribbean and then ending up in England, because that's the journey Equiano made when he was enslaved," says Burrell. "He was a revolutionary and an entrepreneur, and we felt a brand like Equiano should represent the people who want to learn about the world and travel and push their own boundaries." He went on to say: "Equiano's values distil our beliefs perfectly and that is why we're giving 5% of company profits to ground-level freedom and equality projects annually, and celebrating a man who we all aspire to be more like."
Designed to be a 'modern and matured sipping rum', Equiano is 100% natural, which means no additives, sugar, spices, colourants or sulphites. It ought to be enjoyed however you please – neat, on the rocks, with a mixer – but we're particularly keen to see it stirred into a classic cocktail, think: Manhattan, Old Fashioned, or even a Daiquiri.
Curious about how it tastes? We'll leave you with Burrell's characterful tasting notes…
Nose: "Like any quality premium rum, Equiano subtly delivers tropical warmth as soon as its aroma touches your nose. Rich, notes of dried fruits such as raisins and sultanas combine with sweet toffee, butterscotch and caramel culminating with a suggestion of orange peel, vanilla and buttered wood."
Palate: "Equiano delivers all the natural sweet notes of a well-aged rum from American white oak ex-bourbon casks. It has a warm toffee and butterscotch mouth-feel, with chewy raisins and brown sugar flavours that emerge from the liquid as it caresses your tongue."
Finish: "Although Equiano is a naturally sweet rum with no added sugar or spices, it has a medium to sweet ending with touches of oak, anise, sweet pepper with a hint of bitter orange peel."
Equiano is available from Master of Malt.