It's Tequila time again as we're making a refreshing twist on a classic using Mijenta Tequila, a new brand that takes sustainability very seriously. Here is the Blood Orange Margarita!
One of the joys of amateur mixology is creating our own cocktails. Over the years, I have invented such not quite classics as the Martoni, basically a Martini with a tiny bit of Campari in it, the Christmas Negroni, a Negroni made with tawny Port, and, best of all, the Blood Orange Margarita.
Introducing the Blood Orange Margarita

This came about one sweltering day when my wife had cooked a massive Mexican feast, carnitas, homemade corn tortillas, black beans, roast tomato salsa, and her own secret recipe guacamole (the secret is mango). It's pretty spicy so I was looking for something refreshing and not too strong to wash it down with so I started playing around with the proportions of the Margarita. 
To the classic 2:1:1 (Tequila, lime juice and triple sec) I added one part blood orange juice and served the whole thing on the rocks with a splash of soda water. Delicious. The next day, I was planning to take my drink to the cocktail patent office but a second's search on Google told me that there were already dozens of recipes for Blood Orange Margaritas. And there's no such place as the cocktail patent office.
No matter, it's a damn good cocktail which has become something of a family favourite. I'm making it this week using a new Tequila called Mijenta which was founded by Mike Dolan, an ex-Bacardi big cheese (queso grande in Spanish) bartender Juan Coronado, and designer Elise Som.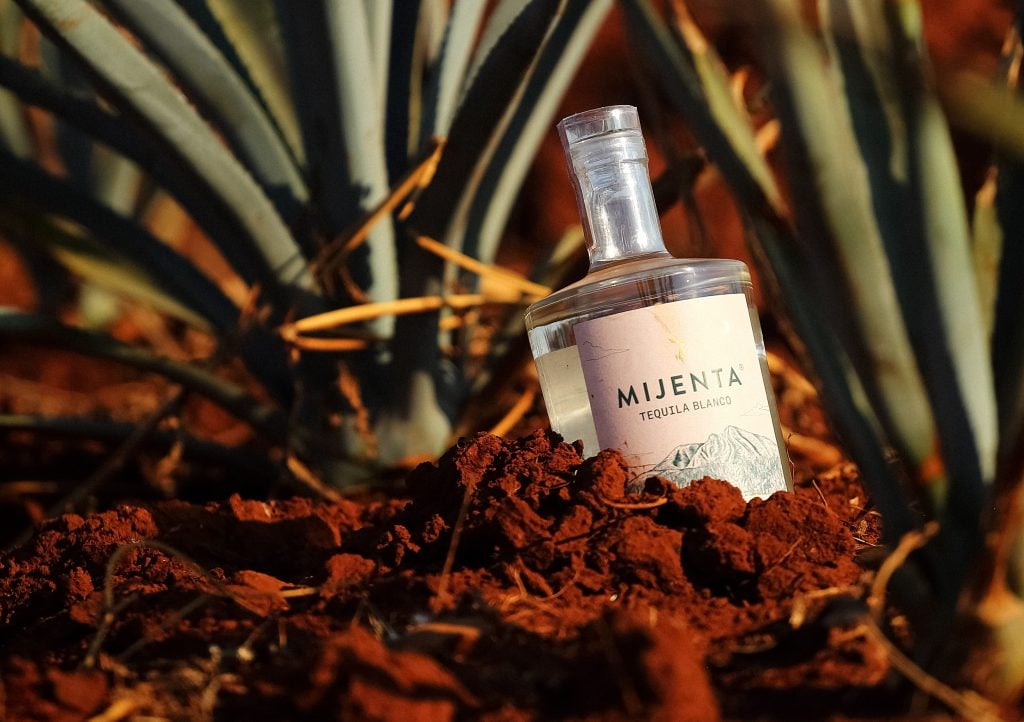 Mijenta Tequila
To make their Tequila dream a reality, the trio enlisted the help of maestra Tequilera, Ana Maria Romero. The agave is sourced from Arandas in the highlands of Jalisco, about 70 miles from Guadalajara, Mexico's second city. Naturally, the Tequila is 100% blue agave. The piñas are slow-cooked in the traditional manner and double-distilled in pot stills before bottling at 40% ABV. 
In an interview with the Spirits Business, Romero commented: "We really wanted it to have the local characteristics of the region. Things like the red clay soil, the agave, all these aspects really influenced the characteristics of the terroir. The characteristics are fruity flavours and aromas. I worked with jimadors to select the agave that was of a specific height and maturity to create the flavour profile of Mijenta."
My people
The Mijenta team is into sustainability in a big way. That's sustainable for the environment and for the community. The name comes from the Spanish phrase, mi gente, my people. The company has set up a non-profit foundation called the Mijenta Foundation which aims to preserve traditional ways of making Tequila, and invests in the local community. Juan Coronado explained, "We wanted Mijenta to tell a story of the land and its people and ensure that the artisanal nature of Tequila is not lost."
The environmental side comes in the form of labels and boxes that are made from agave waste while all the packaging comes from Mexico. The company is even working to save the whales through an organisation called Whales of Guerrero.
All this is great, but happily Mijenta also really delivers on flavour. It's pungent and full of mint and lime with black pepper, chillies and cinnamon tempered by the smoothest creamiest vanilla texture. Then the spices come back for a lingering finish. 
I think that creamy vanilla feel should work brilliantly with a little oak ageing so you'll be pleased to know that there's a reposado on the way and the brand is also working on a cristalino (aged and then filtered to remove colour) version. 
It's a lovely sipping Tequila but that lime note means that it makes a magical Margarita. Or a bloody tasty Blood Orange Margarita, which I still like to think I invented.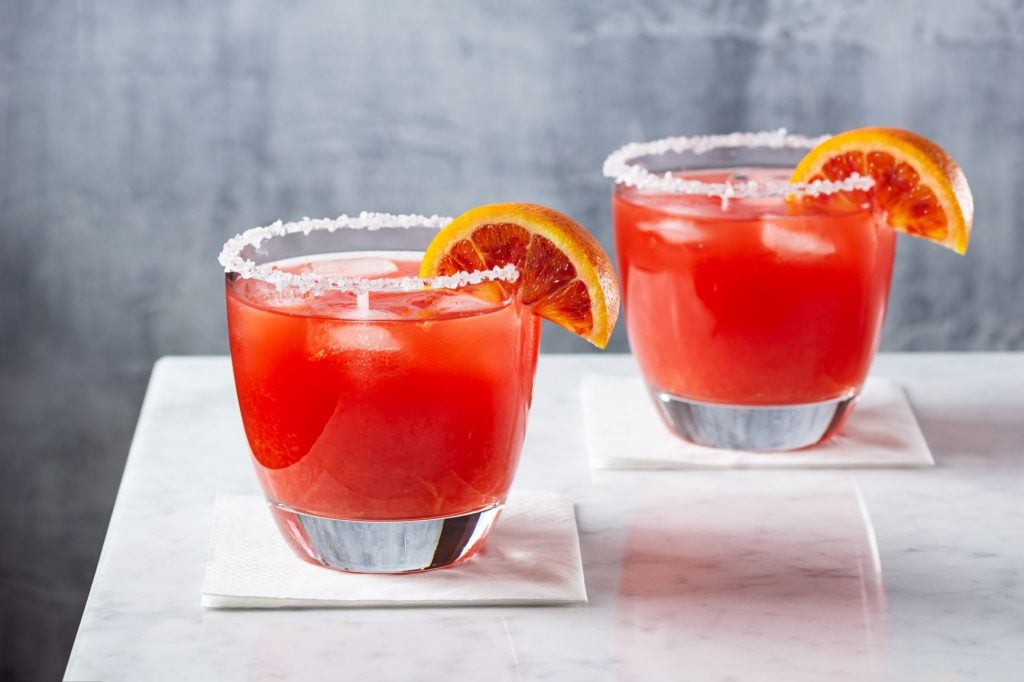 How to make a Blood Orange Margarita
50ml Mijenta Tequila Blanco
25ml Grand Marnier Cordon Rouge
25ml lime juice
25ml blood orange juice
Soda water
Briefly shake the first four ingredients in an ice-filled shaker. Strain into an ice-filled tumbler (you can salt the rim if you so wish but it's not essential), top up with soda, stir and garnish with a half slice of blood orange.