Taking in Yuletide gin, Christmas pudding spiced rum, and even a Brussels sprouts vodka (yes, really!), we have rounded up the best, most festive spirits around and put them all in one place… 
At this time of year, we know a lot of you want to make yourselves feel as festive as possible, and we relate. It's why I'm wearing a Santa hat and eating milk and biscuits at 4 am every day in December. And there's no better way to do that than to pick up some suitably seasonal spirits, like gins made with Christmassy botanicals or a vodka made with Brussel sprouts. In order to make narrowing down your choices a little easier, we've rounded up some of our favourite festive bottlings right here. Trust us, you'd be delighted to find these under the tree!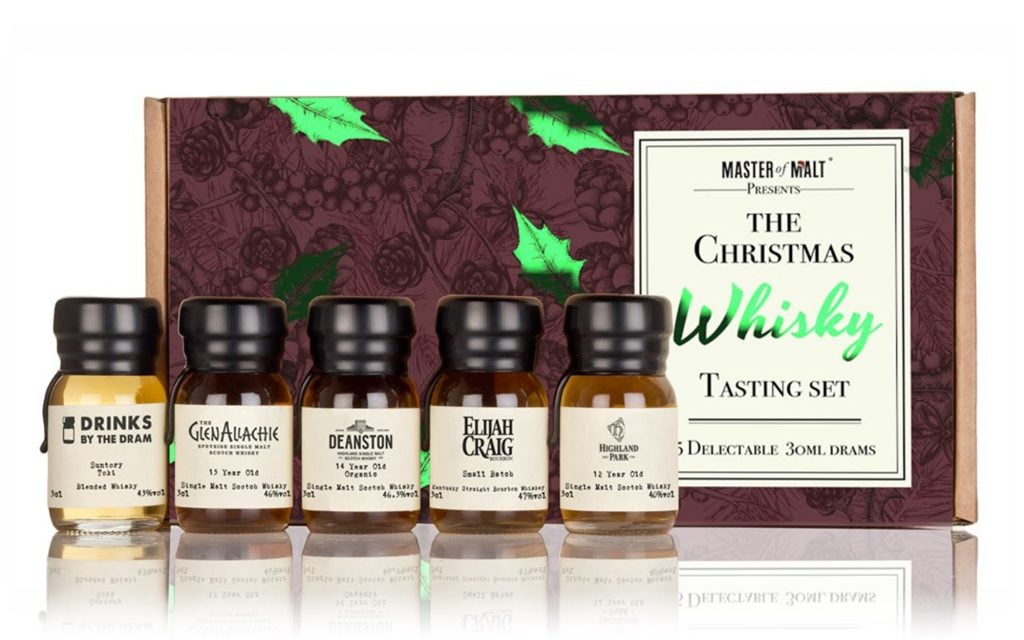 Christmas Whisky Tasting Set 2020
First up is the ideal treat for the whisky fan in your life, a tasting set that we put together filled with some delightful expressions from across the globe! Inside are five different 30ml wax-sealed drams that are perfect for enjoying on a chilly winter evening. Oh, and take a look at how easy that box would be to wrap. We really have thought of everything!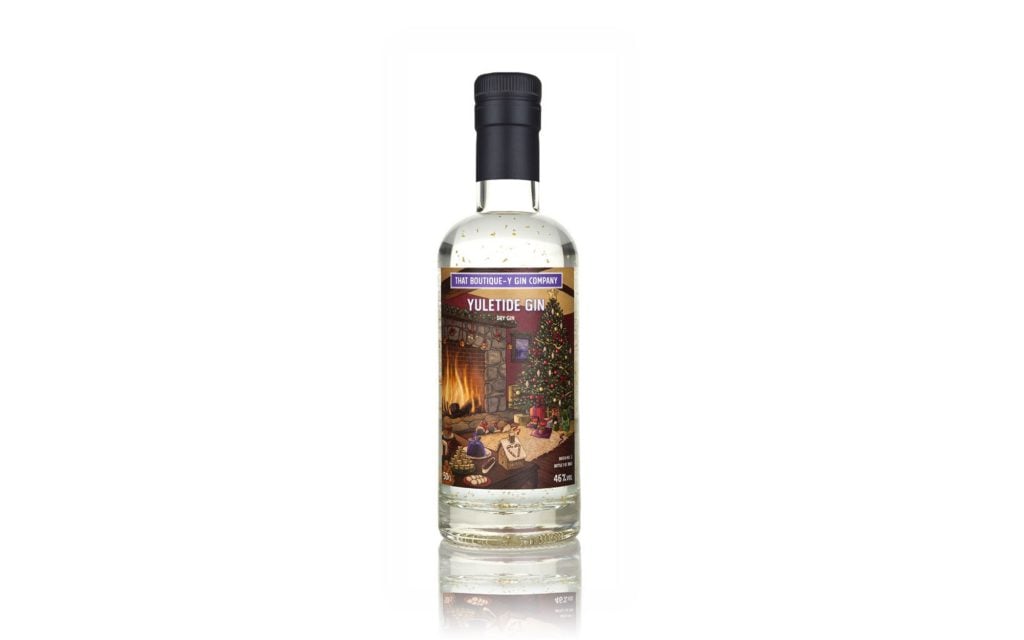 Yuletide Gin (That Boutique-y Gin Company) 
How many gins can you think of that boasts a botanical selection which includes the likes of gold, frankincense, myrrh, Christmas tree needles and even an entire gingerbread house? We can only find just the one, a fabulously festive creation from That Boutique-y Gin Company that is also packed with gold flakes so that you can shake it and turn it into a brilliantly boozy snow globe!
What does it taste like?
Juniper, a good splash of citrus, gingerbread, Terry's Chocolate Orange, aromatic spiciness (nutmeg, cinnamon and cardamom), mince pie pastry, raisins and a big slab of Christmas cake notes.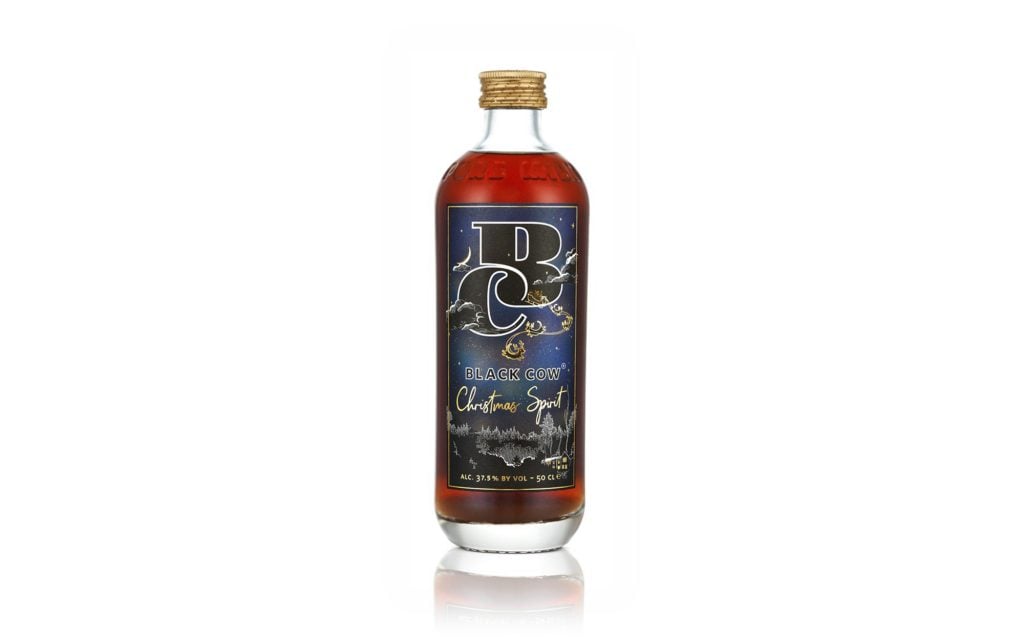 Christmas pudding is an essential seasonal treat that millions of households indulge in every year, but what if you could enjoy its festive delights in the form of a tasty drink? Thanks to the fab folks at Black Cow Vodka, you can. By steeping a plethora of ingredients, including the likes of currants, cinnamon, figs, raisins, brown sugar, orange zest and lemon zest, in top-quality English vodka the brand has made a seasonal spirit that would be amazing after Christmas dinner.
What does it taste like?
Dried fruit and toasty spices sit up front, with hints of citrus giving it some pep in the background.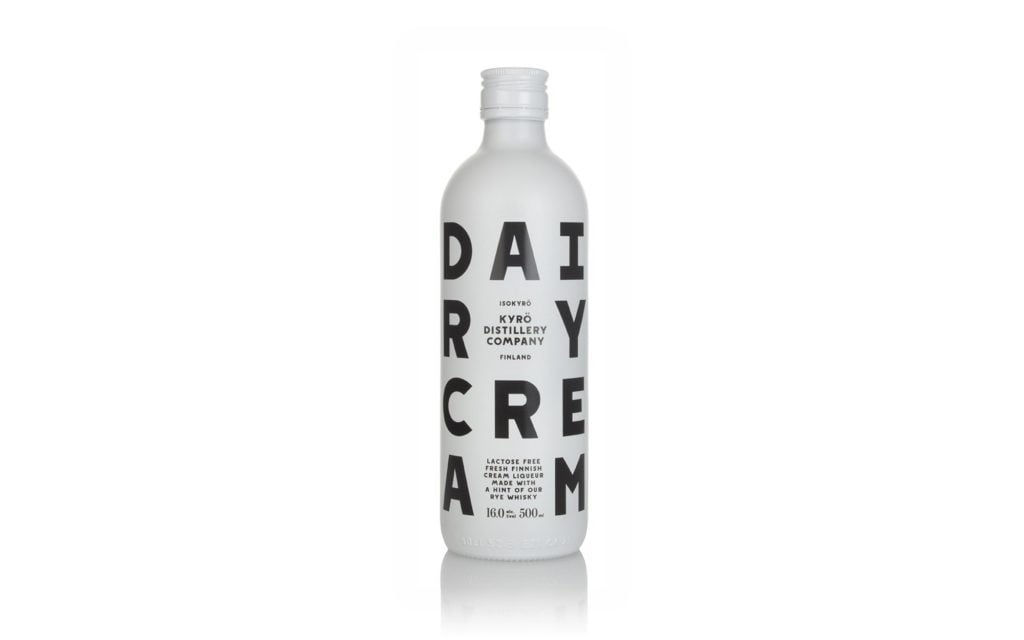 A great cream liqueur is a must at this time of year, but if you're on the lookout for something a little different then we recommend this tasty treat. Kyrö Dairy Cream Liqueur was created using local milk and cream (although, amazingly, it's lactose-free) as well as a touch of Kyrö's rye whiskey to create a profile that's both great over ice or enjoyed with coffee.
What does it taste like?
Vanilla-forward, with whiffs of caramelised nuts, anise and milk chocolate underneath.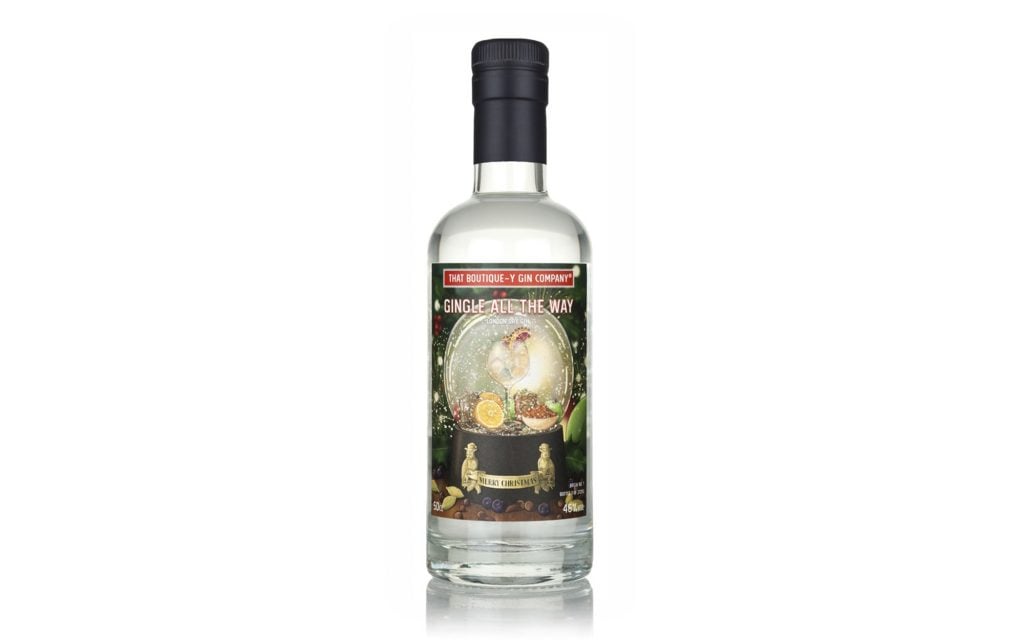 GINgle All The Way (That Boutique-y Gin Company)
The people have spoken over the last few years and the result is clear: they love a bit of gin. And there's no reason why the spirit can't become a festive favourite too, especially if you can pick yourself up a gin made to taste like Christmas. And that has a pun in the name. Good thing That Boutique-y Gin Company's GINgle All The Way ticks all those boxes! If you look at the pretty snow globe on the label you can see what botanicals were used, including cocoa, bitter orange, ginger and cardamom. 
What does it taste like?
Melted chocolate richness, zesty orange peel and some aromatic spiciness, with distinctive nutmeg and cinnamon, dusty cocoa and freshly baked gingerbread.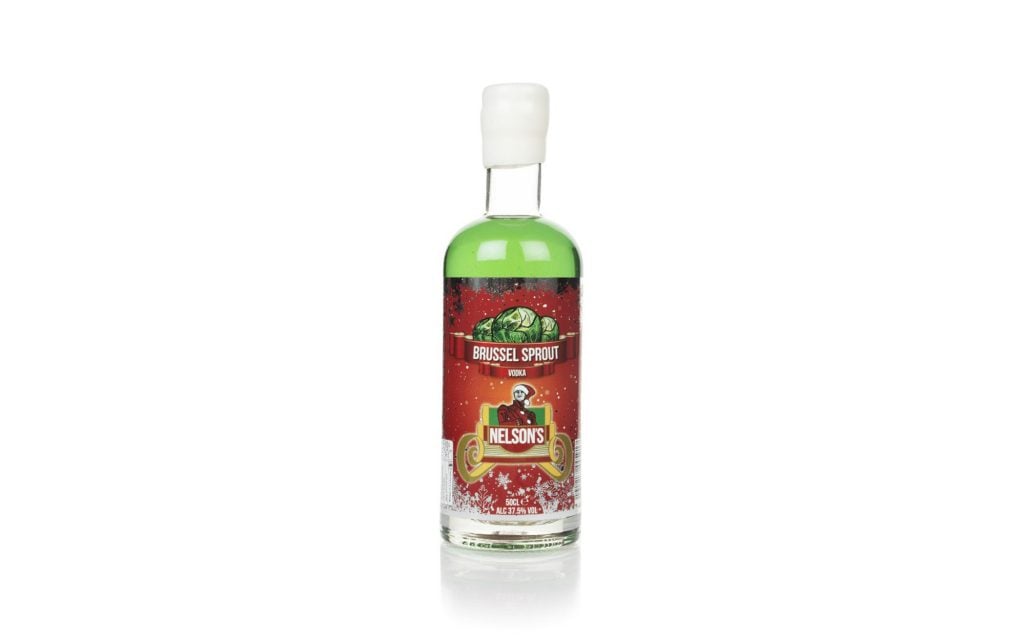 This is not a joke. This is a real vodka. Made with Brussel sprouts. The debates these divisive little veggies spark every year has made them a staple of the season as much as Christmas cake or candy canes. So it was only a matter of time before somebody popped them in a drink. Oh, and you can shake the bottle too. It sparkles.
What does it taste like?
Slightly green sprout-y flavours coming through, with touches of nuttiness too.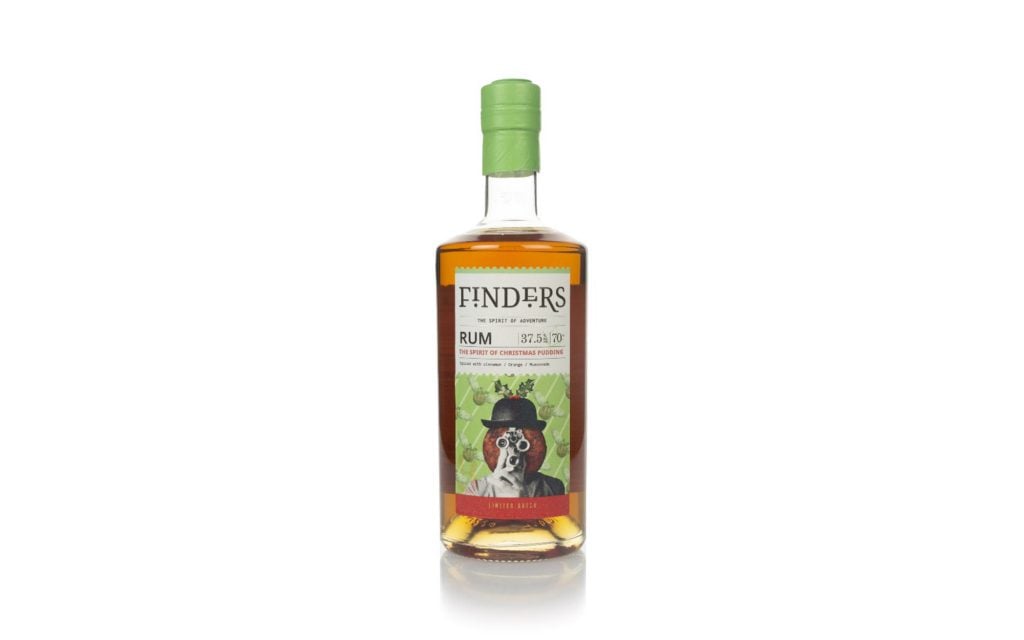 Finder's Spirit of Christmas Pudding Spiced Rum
To finish off the selection we've got dessert, naturally. Finder's made this aged rum suitably seasonal by adding some cinnamon, orange and muscovado sugar into the mix to create a classic Christmassy profile that would be delicious with some ginger beer and a good wedge of orange.
What does it taste like?
Rich brown sugar, warming oak and touches of cocoa and cinnamon, with waxy peels and bright orange citrus.