Want to really spoil dad this year? Get him something boozy and brilliant by a band or artist he loves. Booze by musicians is the perfect gift for Father's Day.
Fathers. Where would we be without them? Literally non-existent. That's science. We have a lot to thank them for. Not the gift of existence, of course, because none of us asked for this and it's a mixed bag at best, but for making the whole experience more palatable by being there for us and showing love in that understated manner dads have.
And after a particularly tough time of it recently, all their efforts and support really deserve a good gesture of gratitude. Given there's not many dads who don't enjoy a tipple or two, you can't really go wrong with a bottle of booze. But if you want to really impress your old man, you should go for a bottle with an association he'll appreciate. 
Something by his favourite musician, for example, is guaranteed to ramp up the meaning and a pleasant dose of nostalgia and novelty to your gift. What you don't want to do, however, is trawl through the internet finding out which star owns what brand. So we've done the hard work for you and picked some of our favourite bottles by musicians perfect to gift this Father's Day.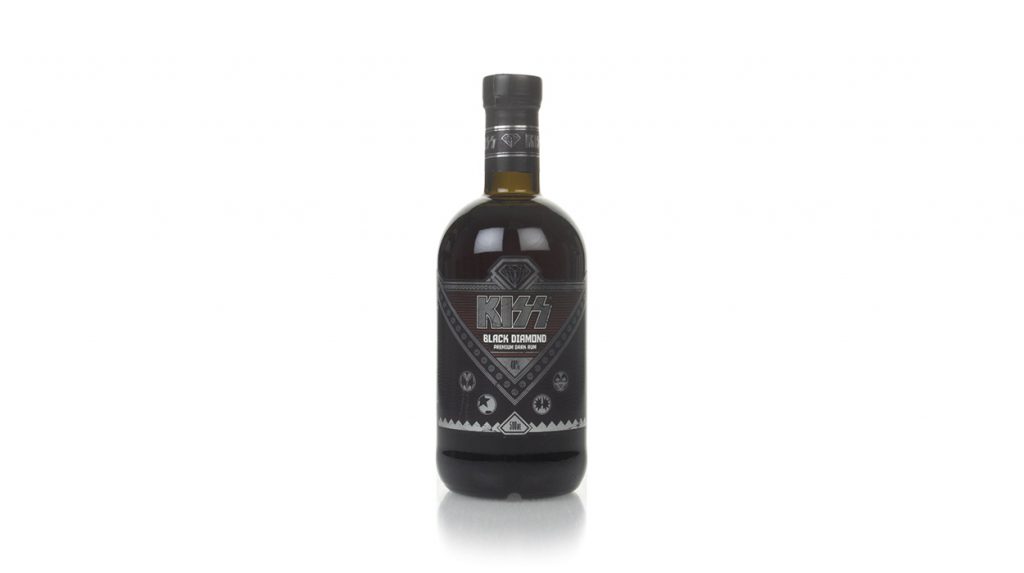 If your dad is the kind who loves to rock and roll all nite, particularly with a good rum, then look no further than this beauty from the legendary and heavily made-up KISS. Black Diamond Rum, which references the closing song on the band's 1974 eponymous debut album, features some classic band imagery on the label. But it's no gimmick. The liquid in this bottle is quality Caribbean rum aged for up to 15 years. Sip it, mix it, hold the bottle aloft while wagging your tongue. This one can do it all.
Why your dad will like it: Because it's a delicious, quality rum with notes of vanilla, citrus peels, mature oak, cinnamon and a touch of caraway spiciness underneath it all. Oh, and because it's KISS. Who wouldn't love this?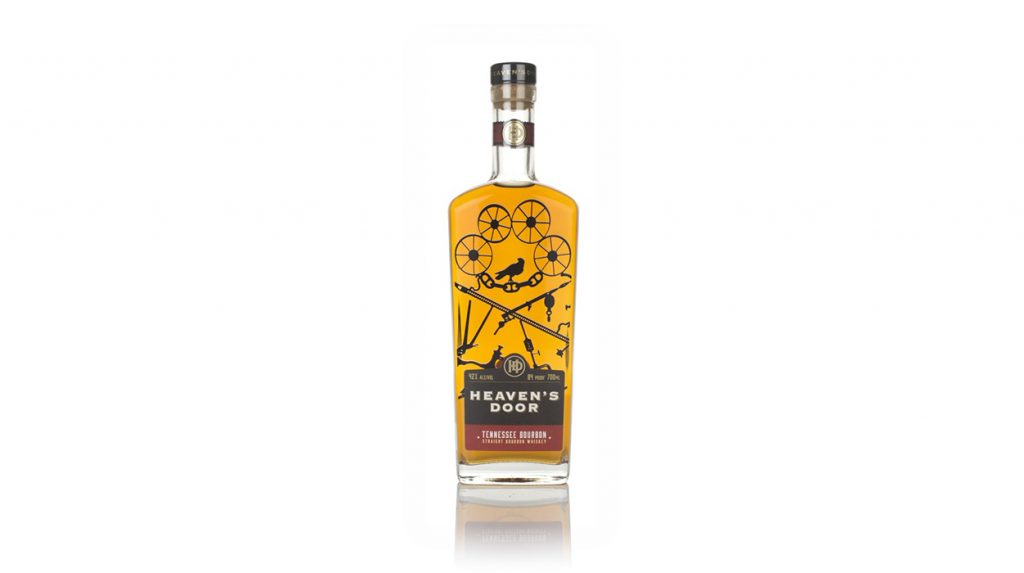 It's a pretty good bet that if Bob Dylan's involved in something it's going to be a) brilliant and b) something your dad is interested in. Recently the legendary singer-songwriter decided to create a range of whiskey with Marc Bushala (founder of Angel's Envy Bourbon) and it truly ticks both boxes. Named after one of his most famous tunes, Heaven's Door Tennessee Bourbon is made with spirit aged for at least eight years in American oak barrels and has lots of the sweet vanilla, aromatic spice and toasty warmth you expect from a good bourbon. Plus that design is from Dylan's own wrought ironwork. How cool is that?
Why your dad will like it: Because it looks great, it tastes amazing and it will make him want to get his old records out and pair his dram with some classic Dylan.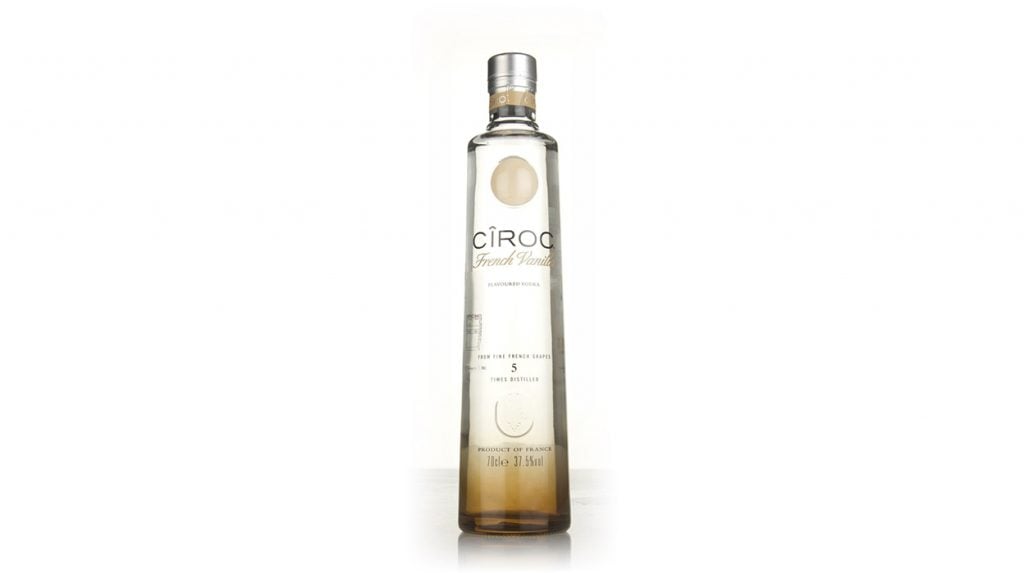 If your dad is more of a hip-hop fan then he's sure to know that singer, songwriter, rapper, record producer, and entrepreneur Sean 'Diddy' Combs has been involved in the CÎROC Vodka brand since 2007. This particular bottling, made from fine Ugni Blanc grapes from the French Gaillac region which are five times distilled and infused with vanilla cream and vanilla bean, comes with two stars for the price of one, however, as none other than French Montana is the official face of French Vanilla. A French Montana sounds a bit like a cocktail you'd get in the Alps, doesn't it?
Why your dad will like it: It's a rich, creamy and moreish drink that he can mix till his heart's content while enjoying the street cred this bottle's associations bring. It will probably lead to some tragic dad rapping, however. You've been warned.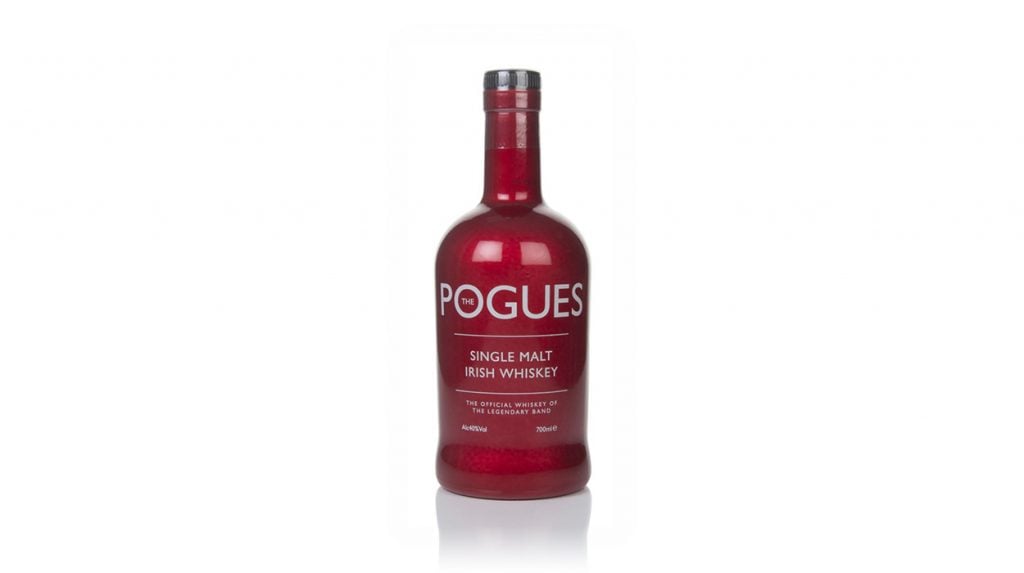 An Irish whiskey made by West Cork Distillers, this single malt, was aged in bourbon oak casks before it was bottled up at 40% ABV. It is highly versatile for either sipping, or mixing in a cocktail. But best of all, it's the official whiskey of the legendary band The Pogues, who are so much more than just a Christmas number one. As your dad is sure to tell you when you hand him a bottle of this. For his sake, do act like you're interested.
Why your dad will like it: It's a reliable, great value and terrific looking single malt with flavours of caramelised nuts, chocolate salted caramel, dry oak spice, peanut butter, s'mores and floral malt. It will probably lead to some tragic dad drunken signing/poetry, however. You've been warned.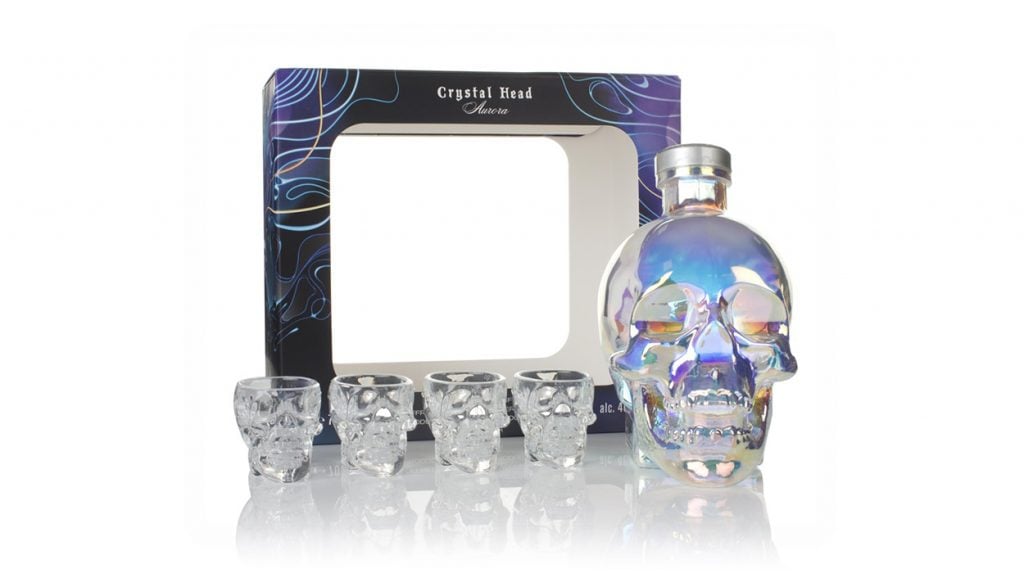 Crystal Head Vodka Aurora Gift Pack with 4x Glasses
Ok, so this one might be a bit cheeky. Crystal Head was co-founded by Dan Aykroyd, as in the star of Ghostbusters. But given he's probably best known for his Blues Brothers role, we're considering him to be a musical icon. No arguments. If you've seen it you'll understand. Anyway, this is a perfect gift because, well, it's a gift set. Also, look at it. Skulls are cool. We all know that. 
Why your dad will like it: He'll love remarking on the fact that the glasses look like the bottle. He'll show his friends and say things like, "that's cool, isn't it?" and they'll agree. Because skulls are cool.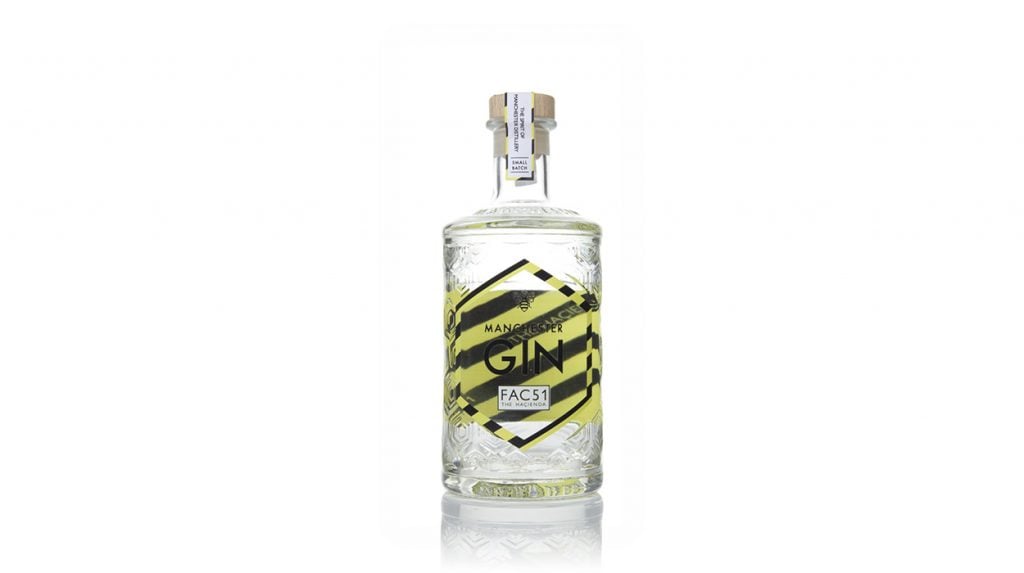 One for the dads who like to look longingly into the distance and remember the good ol' days. This gin was made to celebrate Manchester's music, culture and, more specifically, iconic nightclub The Haçienda. It looks fantastic and has a beautiful profile of citrus, liquorice and earthy sweetness. Should make some fab Father's Day G&Ts. Oh and be sure to let him know that Joy Division and New Order legend Peter Hook was involved in the creation of this one.
Why your dad will like it: He'll appreciate yellow-and-black-striped dance floor columns being recreated on the bottle's label and the fact that the bottle has Hook's signature. You could say he'll be mad for it. But I don't want the people of Manchester to boo me, so let's not go there.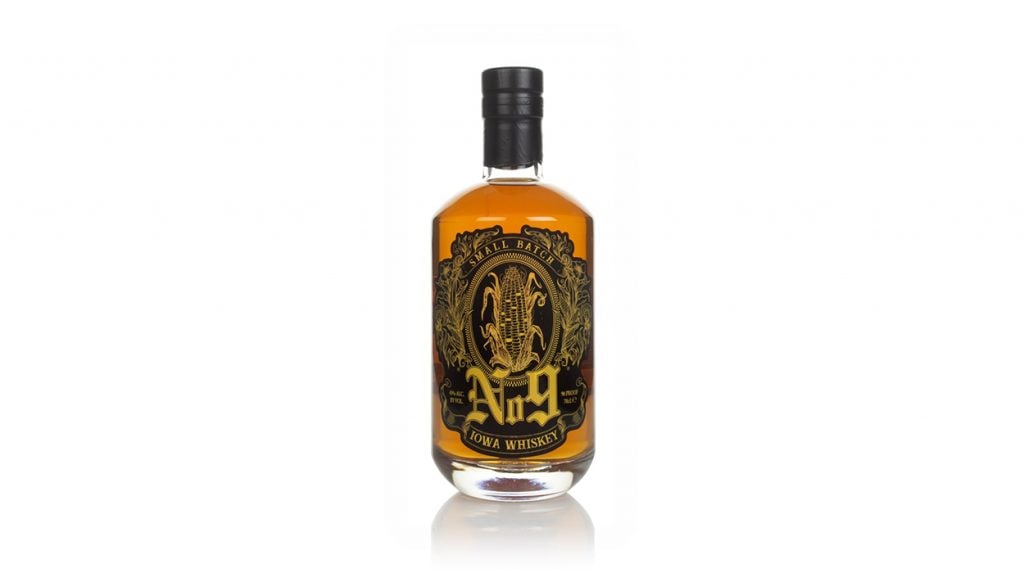 Shawn "Clown" Crahan from much-loved heavy metal band Slipknot actually blended this whiskey himself with Cedar Ridge Distillery. Which is neat. As is the fact that It was made with a helping of rye and plenty of Iowa corn, as both Slipknot and Cedar Ridge hail from Iowa. Double neat.
Why your dad will like it: It's toasty, sweet and smooth whiskey that goes down really easy with Slipknot's Iowa album on in the background.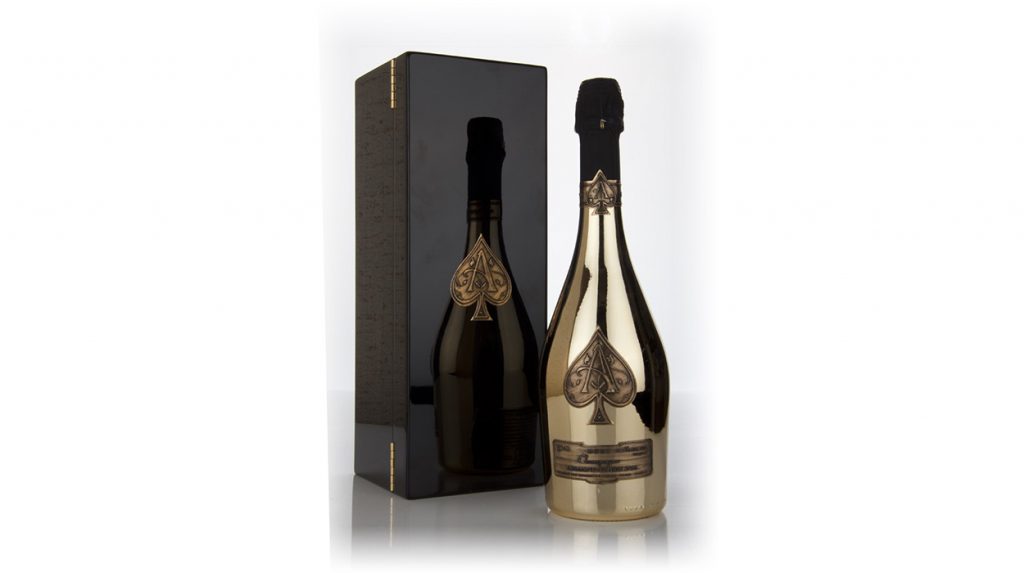 Armand de Brignac welcomed Jay-Z into its brand officially in 2014 after years of him being something of a brand ambassador and he's brought him a sense of swagger and style that should appeal to the dads who either are a) legitimately quite cool or b) tragically think they are. Either way, both deserve to be spoiled (option b is trying their best) and Armand de Brignac's Ace of Spades is the kind of swanky showstopper of a bubbly they'll love.
Why your dad will like it: Because he's got options. Either he pops it open like a Formula One driver and lets whats left of his hair down. Or go classy and appreciate a fine, aromatic and silky sipper. He might even put on a suit.