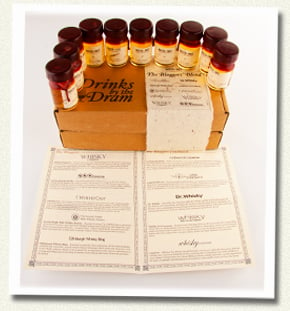 You've almost certainly seen the numerous posts about the Blogger's Blend competition on the bloggers' own websites. Just in case any of you missed it, you can read more here.
Well, it's votin' time. If you've bought yourself a Bloggers' Blend set with samples of all the blends, you can vote for you favourites at the Blogger's Blend Voting page. Look how shiny it is. It was crafted by the finest artisans, all of whom were gifted with an in-depth knowledge of jQuery and ASP.NET, just like the craftsmen of yore. We've selected AV as our voting method, so simply visit the page and order the blends by order of preference.
If you want to take part but haven't yet ordered your Blogger's Blend sample set, you can order one here. The closing date for voting is Sunday 26th June 2011. After this date, we'll count the votes, and we'll reveal which was the winning blend. It is exciting.
We will then make it up into full-sized bottles, which will be available for purchase from our site.
Happy voting…
– The Chaps at Master of Malt –