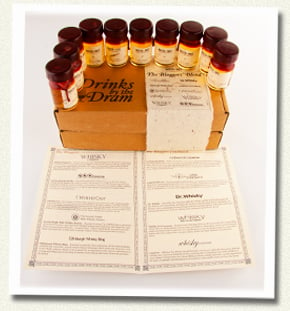 You may have already heard about the Bloggers' Blend from some of the bloggers themselves, but for those of you who are less acquainted with what some people are already calling "one of the things happening in 2011", allow us to tell you a little bit about our latest venture…
It all started one day, when we were thinking about creating our next whisky. We wanted to come up with a whisky like no other; a true classic which would not only taste incredible, but also be great value for money as well.
To make this whisky, we wanted to try something different. This time we would call on one of the industry's best resources: the whisky bloggers. These guys and gals have a wealth of knowledge on the subject, gained after many years of distillery tours, tastings and, I'm sure no-one will object to us saying, a slightly geeky level of home research.
To make this blend, we devised a cunning plan, which went as follows…
We sent blending kits to 10 prominent whisky bloggers. These blending kits were terribly scientific, containing measuring cylinders, pipettes, Bunsen burners (no, not really) and, most importantly, a load of whisky. We sent 2 samples of 'base' whisky (a blended malt and a single-grain); 4 samples of high quality single malt; and 4 "top dressing" whiskies. The last four were really very special, and had buckets of character to add richness and "sparkle" to the blends.
The bloggers' remit was to create the very best blend they could with the whisky provided, whilst keeping a keen eye on value for money (not only do we want great flavour, we also want as many people as possible to be able to afford it!).
Once the blends were finalised, the bloggers sent us their recipes with the exact proportions for the ingredients they used. We then created full-sized bottles of each of the 10 different blends, and now we turn to you…
We Want
You

to Decide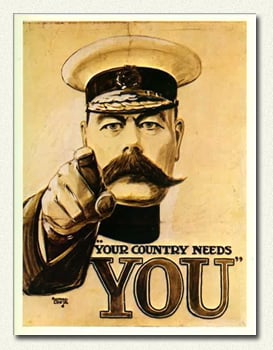 We are going to bottle and release one of the 10 blends as our next whisky, and we want you to decide which of the 10 recipes to use.
We've created sample sets with each of the 10 blends which we're selling here for £29.95. We want you to buy a set and choose your favourite, then revisit our site next week to vote.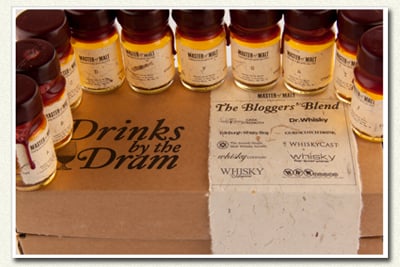 In the name of fairness, you'll be tasting the blends blind. We won't even tell you which blogger made which blend, lest this in some way prejudices your opinion…
Some information about the Bloggers / Blenders

Whisky Magazine – Published 8 times a year, Whisky Magazine is the perfect complement to the dram in your glass. Every issue brings you fascinating articles on the art, science and romance of the 'water of life', plus page after page of tasting notes. There is also a superb blog written by editor Rob Allanson. Editor Rob Allanson provided the blend.

WhiskyWhiskyWhisky – One of the most active whisky forums on the web, WhiskyWhiskyWhisky boasts over 1,000 members, discussing an incredibly broad range of topics across the wonderful world of Whisky. If you need an answer to any whisky related question, chances are you'll find it here (or be able to ask someone who knows)! Founder Mark Connelly provided the blend.

Whiskycast – The longest-running whisky podcast on the Internet, with weekly episodes featuring whisky news and interviews with distillers, blenders, authors, and other whisky experts. Episodes last between 30 minutes and an hour, and are presented in a true 'journalistic' style. With over 700,000 downloads in 2010 alone, Whiskycast is truly a heavyweight of the Whisky Journalism world. Host and founder Mark Gillespie provided the blend.

Jewish Single Malt Whisky Society – Founded in 2009, The JSMWS blog is packed full of irreverent humour, and supremely detailed tasting notes (delivered with images for each of the most prominent flavours – a superb idea). A must-read blog for everyone, not only those who share the Jewish Faith. Founder Joshua (Yossi) Hatton provided the blend.

Edinburgh Whisky Blog – Founded in 2009 by Chris and Lucas, (at the time) Students at Edinburgh university, and all-round whisky enthusiasts. Both Lucas and Chris now work in the whisky industry, thanks (one suspects) in no small part to the incisive and instinctive writing style displayed on the blog. Founders Chris Hoban and Lucas Dynowiak provided the blend.

Guid Scotch Drink – Written by Scottish ex-Pat Jason Johnstone-Yellin (now residing in the USA), Guid scotch Drink is a healthy mix of reviews, advice and some truly epic distillery tours. Guid Scotch Drink also offer private distillery tours and even lectures to those who want to learn more about the subject of Rabbie Burns' classic Poem. Founder Jason Johnstone-Yellin provided the blend.

Caskstrength.net – Having recently celebrated their 3rd birthday (or 'become a whisky' as they put it), caskstrength is one of the best respected blogs on the web. Penned by former rival A&R men Neil and Joel, erudite discussion and commentary abound here, with more than a hint of 'chappishness'. Founders Neil Ridley and Joel Harrison provided the blend.

Dr. Whisky – Penned by Sam Simmons (AKA Dr. Whisky), global brand ambassador for The Balvenie. Far from being a puff-piece for the Brand that the good Doctor represents, Dr. Whisky's blog is a pleasingly irreverent blog combining industry opinion with some of the best tasting notes we've ever read. Dr. Whisky (Sam Simmons) provided the blend.

Whisky For Everyone – Husband and Wife team Matt and Karen co-write this superb blog which offers in-depth opinion, tasting notes and distillery information. Some excellent buying guides and FAQ's help to make the site something of a mecca for those hungry for more information about the water of life. Founders Karen Taylor and Matt Chambers provided the blend.

Connosr – Billed as 'the Whisky Social Network', Connosr is a place for discussion, sharing tasting notes, and (very helpfully if you're anything like us) keeping track of the whiskies in your cabinet. Connosr also has a blog offering industry insight, and some superb competitions for users. A specially assembled panel of Connosr's most prolific users provided the blend.
But which voting system to use!?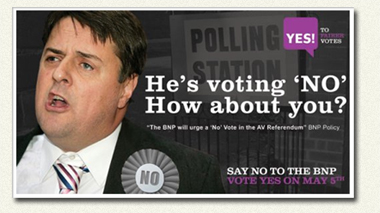 [a fair and totally unbiased argument for AV yesterday]
Today in the UK we are having a referendum to decide whether or not to change our voting system to elect MPs from First-Past-The-Post (the candidate with the most votes wins) to Alternative Vote (AV – a preferential voting system whereby if a candidate doesn't receive at least 50% of the vote, he or she is eliminated, and the votes are redistributed according to the voters' second preference, and if there still isn't a candidate with a majority and at least 50% of the votes it continues to third preference, and it continues like this etc etc).
Right now our web monkeys are already beavering away creating the voting page, but to make choosing the final blend as fair as possible, we want you to help us decide which voting system to use. Please either comment below or get in touch with us on Twitter or Facebook to let us know which system you think we should use, either AV or FPTP.
To take part in choosing our next whisky, you can buy a set of samples of all 10 blends here for just £29.95.
Please revisit our blog on Tuesday, and we'll be able to reveal which voting system we're using, and where you can place your vote.
Until next time…
– The Chaps at Master of Malt –
Follow the Bloggers' Blend on Twitter, hashtag: #BBLEND