Rum is just going gangbusters at the moment, and you don't want to be left behind. That's why we're taking you on something of a cruise to showcase how diverse and delightful this world is. Welcome to our Master of Malt rum festival!
There's a few things that everybody knows about rum, and they don't always tend to be the truest or most useful of tidbits. Like the idea that it's categorised by colour. Sometimes it is, but this isn't always a useful distinction. Another is that it's the drink of pirates. Which is fun, because pirates are fun. But again, this doesn't really tell you much about the spirit.
So we're going to ride the coattails of this particular cliche and take you on an adventure, a pirate-esque cruise around the world, stopping off at the likes of Barbados, Guatemala, Colombia, Cuba, and more to help you understand more about this category we love. There's a couple on this list you might not immediately think of when someone mentions rum, but that's what broadening horizons is all about. So, are you ready to embark on this adventure with us?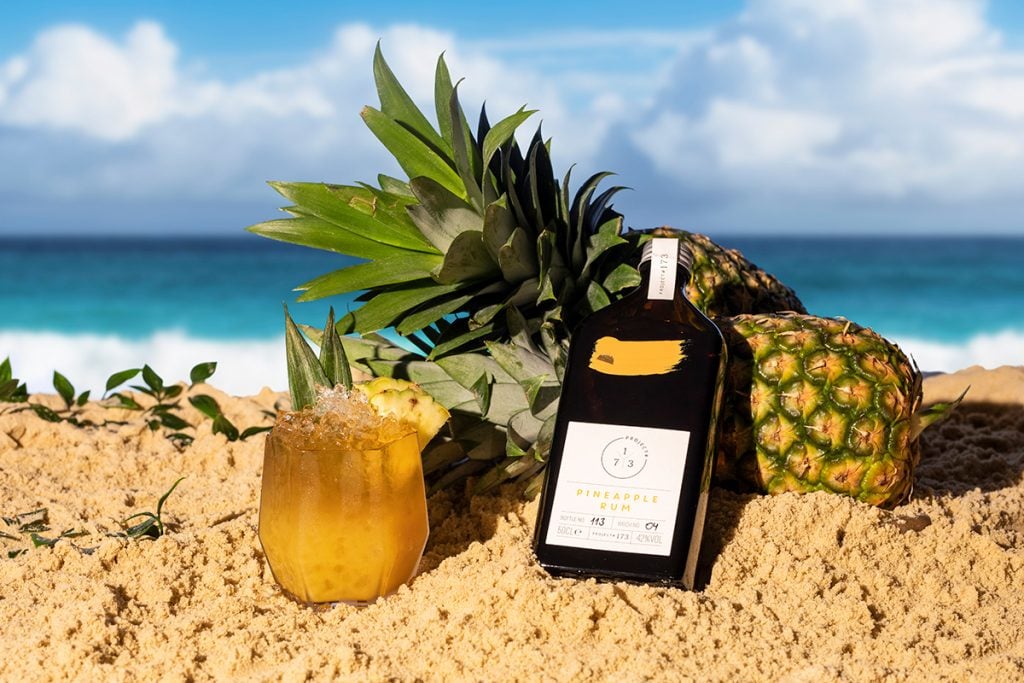 Complimentary cocktail: Project #173 Pineapple Rum Daiquiri
While we're gallivanting across the globe, it's only natural we stock up on cocktails. This is a cruise, after all. For today we're making a tropical twist on the classic Daiquiri, using 50ml of Project #173 Pineapple Rum, 15ml of freshly squeezed lime juice, and 10ml of sugar syrup. Just shake 'em up together with plenty of ice and double strain into a chilled Martini glass, then serve with a wedge of pineapple. Easy and delicious. Now, let's get to it!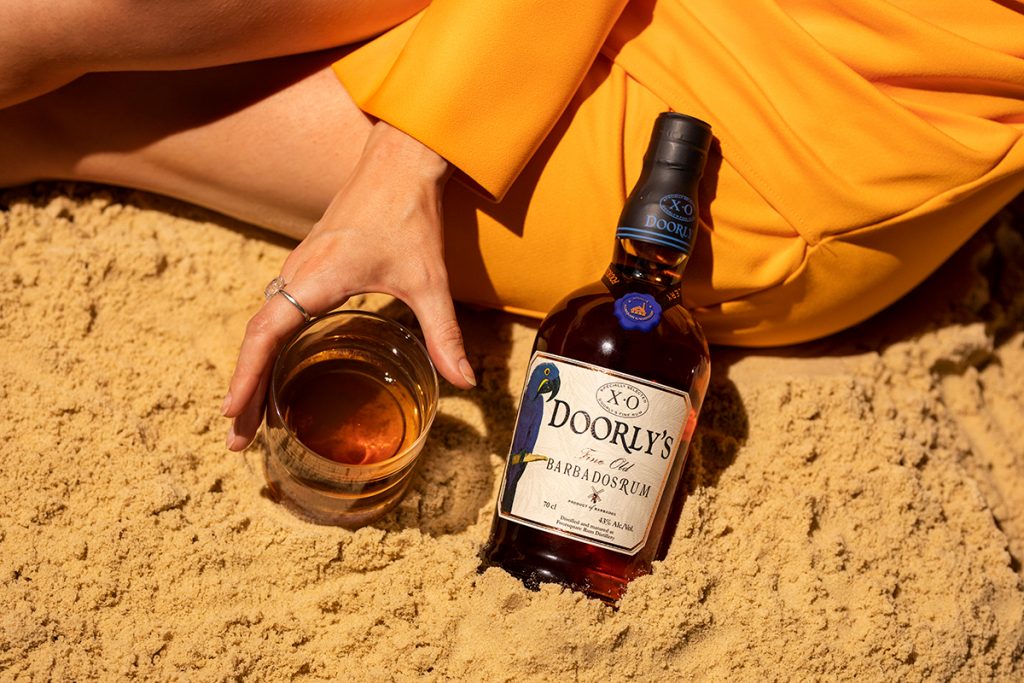 Distillery: Foursquare
What's the deal? Some people believe Barbados is the birthplace of rum. It's rums are known for being smooth, sweet, and approachable in style, and are produced in a combination of column and pot stills. Doorly's is produced by Foursquare Distillery in Barbados and was the first rum brand to be exported from Barbados. It was named after the brand's original founder, Martin Doorly, who began producing the rum in the 1920s, making it one of the oldest brands in Barbados. Doorly's XO is a blend of pot and column still rums, matured in ex-bourbon and finished in Oloroso sherry casks.
Flavour profile: Expect lots of rich spice, nutty oak, and an abundance of fresh and dried fruit in a sweet but not saccharine rum.
Distillery: Santiago de Cuba
What's the deal? Cuban rum is a core part of Cuba's national identity and it's so well-regarded around the world for the same reason people prize its cigars: terroir and climate. Its unique conditions create sublime sugarcane, which is used to create molasses that forms the backbone of the light, crisp style people recognise as being distinctly Cuban, which originated from a request by the Spanish Crown. In this case, we have a seemingly white rum, but this Carta Blanca from Santiago de Cuba was actually filtered after being aged in oak casks before bottling, removing the colour but not the flavour.
Flavour profile: Clean and elegant with cooking spices, subtle leafy, grassy notes and tropical fruit.
Distillery: Ron Zacapa
What's the deal? When it comes to Guatemalan rums, everyone knows one name: Ron Zacapa. It's made in the same style as all rums from this beautiful Central American country, using virgin sugarcane honey, a concentrated syrup from the first pressing of the cane. Guatemala's rich, volcanic soil means that bountiful sugarcane grows, covering over 3,000 hectares of the country. This Ron Zacapa is matured in ex-bourbon and ex-sherry casks and blended using a solera system, where many rums are blended and aged further, meaning the final spirit is a mixture of lots of different ages. 
Flavour profile: So rounded and gentle, with lots of sweet and nutty notes. Expect honey, chocolate, dark brown sugar, and gentle smoke.
Distillery: La Hechicera
What's the deal? Colombia is the third-largest producer of sugar cane in the world, with the crop accounting for more than 10% of the country's arable land. And yet, people don't always appreciate what a significant and superb rum-making country it is. So we're stopping here for some La Hechicera, pronounced 'etch-ee-seh-rah', meaning 'enchantress' in Spanish. The brand's history goes back to 1994, when the family bought-in Colombian cane spirit, aged it in ex-bourbon barrels, and sold it on to be blended – until they decided to bottle it themselves in 2012. We're sure glad they did.
Flavour profile: Boasts rich notes of chocolatey, earthen spice, sweet fruits, and delicate vanilla.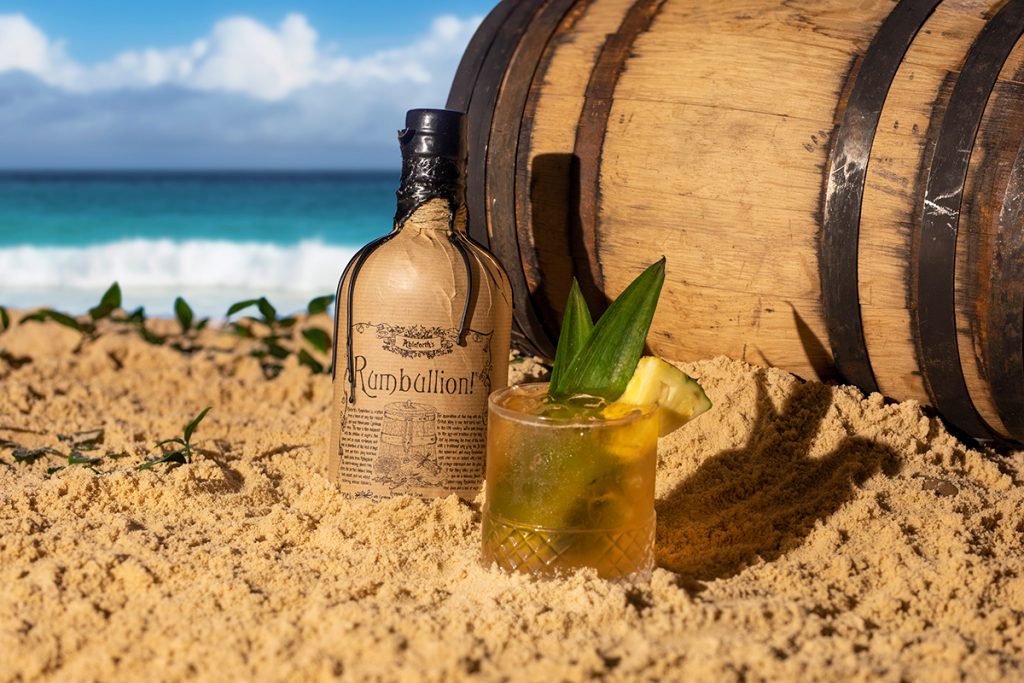 What's the deal? For our final stop before we head home, we're going to sit in the majestic waters of the Caribbean Sea to enjoy an excellent all-rounder of a spiced rum. Rumbullion! is made with a base of high-proof Caribbean rum, which is then layered with Madagascan vanilla, orange peel, cassia, clove, and cardamom. It's based on the kind of rich, full-bodied rums seafarers would have enjoyed on the stormy seas centuries ago, when sailors were given a daily ration of rum from 1655 until 1970, as water (and even beer) quickly went rancid at sea. The label leans into this historical inspiration, bearing a hand-drawn illustration of a Navy grog tub, 'grog' being a watered-down version of the ration with lime juice and sugar. It 
Flavour profile: Rich and profoundly intense, with sweet vanilla, baking spice, toffee apples, and flamed orange zest.