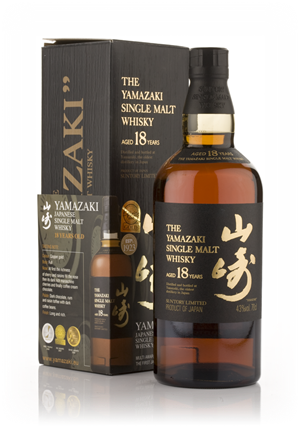 With so many amazing Japanese whiskies on the market we thought we'd review one of our favourites – the Yamazaki 18 Year Old, a whisky from the more thickly sherried, savoury school of Japanese malts.
A little about the distillery…
Yamazaki was Japan's first whisky distillery and it was built by Suntory's founder, Shinjiro Torii, in 1923. In Japan there are only two major players in whisky: Suntory and Nikka. Between them they control almost every distillery in the country.
Because of this there is no trading of malt and grain whisky between companies (as is the practice in Scotland's whisky blending industry). Distilleries must be as self-contained as possible, so Yamazaki houses a whopping 12 stills of different type and configuration, allowing the distillery to produce a range of whiskies.