Wine cask finishing: where the worlds of whisky and wine join in sweet harmony to create all kinds of cool new flavours. Here's our Christmas gift guide for those who love a good wine-cask-finished whisky.
In the long history of whisky, wine cask finishing is a relatively short and new chapter. But it's one that's already generated a lot of interest and love, from us as much as anyone. While we do enjoy a good sherry bomb, it's interesting to see producers exploring traditional grape-touting territories across the globe in search of varieties of casks that aren't so commonplace in whisky to find new complementary flavours. So here's a few standouts we love that we think will make perfect whisky Christmas presents.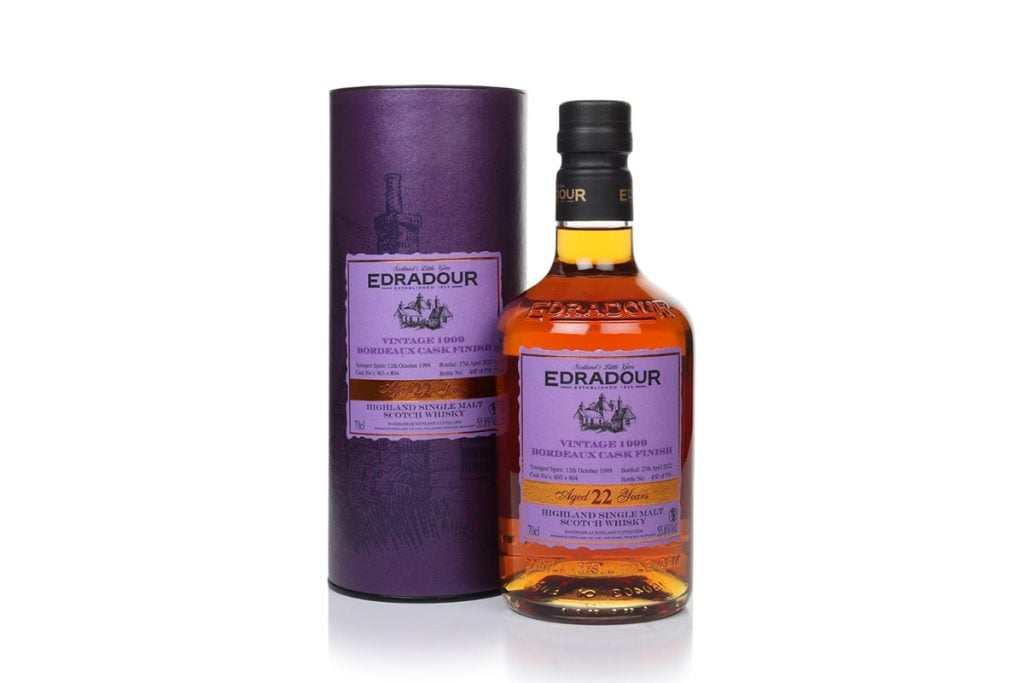 This 22-year-old single malt hails from Edradour, one of Scotland's smallest distilleries, but the influence the wine cask has here is anything but small. The whisky was distilled in October 1999, when Christina Aguilera's Genie in a Bottle was topping the charts, and was aged for over two decades before enjoying a finishing period in casks from possibly the world's most famous wine region: Bordeaux.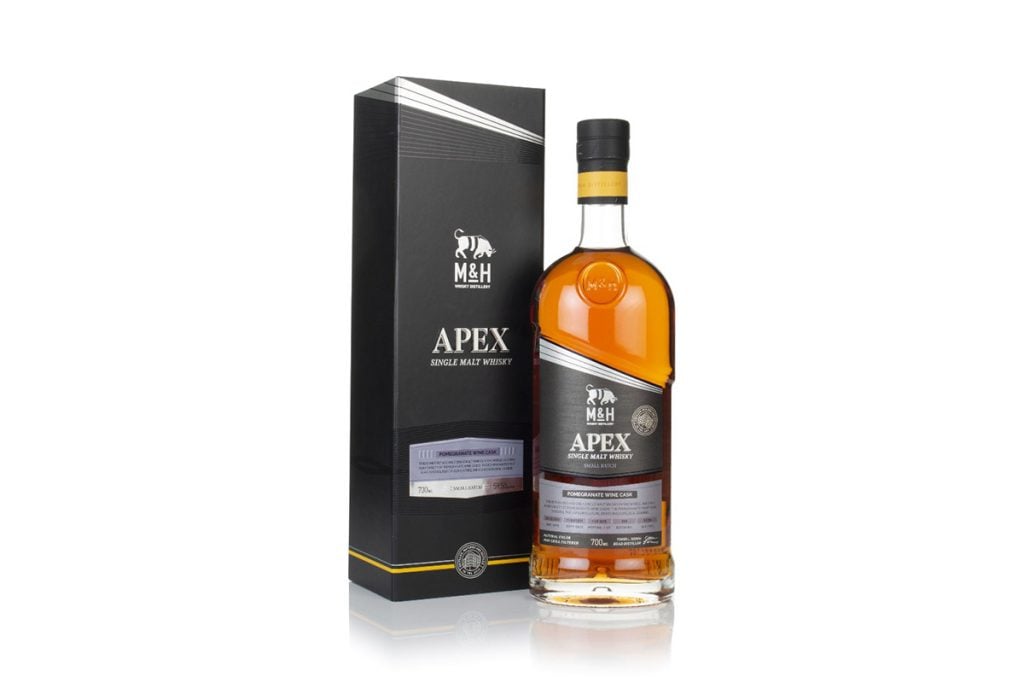 Tel Aviv's Milk & Honey Distillery makes some interesting whisky, but this may just be the highlight of its Apex series. A wonderfully fruit-forward single malt whisky, this beauty was initially aged in bourbon casks followed by a six-month stay in pomegranate wine casks, that's wine made from pomegranates, and its tangy, sweet, juicy notes thrive here.
Indie bottler Brave New Spirits has a range called The Guerilla Casks we recommend you check out. It's a cracking little collection of funky finishes and maturations, like this one here. BNS took single malt Scotch whisky from Highland distillery Deanston and had it spend 11 years mellowing in a first-fill merlot wine barriques. This a fantastic spin on the Highland style for the adventurous whisky aficionados amongst you.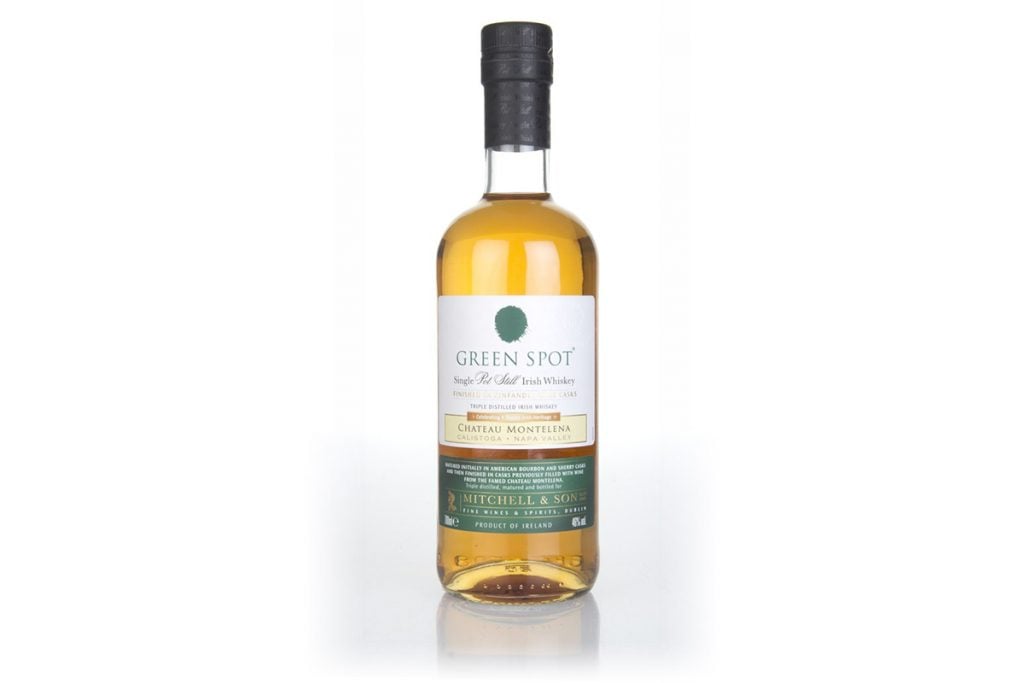 Following the pioneering Green Spot Château Léoville Barton Whiskey, the equally remarkable Green Spot Chateau Montelena is the first single pot still Irish whiskey to be finished in French oak Zinfandel wine casks. It's said to be sweet and dry, with pot still spices, zesty citrus, ripe orchard fruit, marzipan and toasted oak. That flavour is hugely driven by its maturation, which occurred first in bourbon and sherry casks before this whisky underwent a year-long finishing period in casks that previously held Zinfandel wine from Chateau Montelena in California's Napa Valley.
Tomatin has whipped out its map of France to create a new range and is having a jolly old time finding great wine barrels to finish its whisky in. One of our favourites is a sweet French dessert wine, Sauternes, which is made from sémillon, sauvignon blanc, and muscadelle grapes that have been affected by Botrytis cinerea, known as 'noble rot'. It's fantastic for finishing whisky, in this case bringing aromatic spice and a wealth of sweet fruity notes.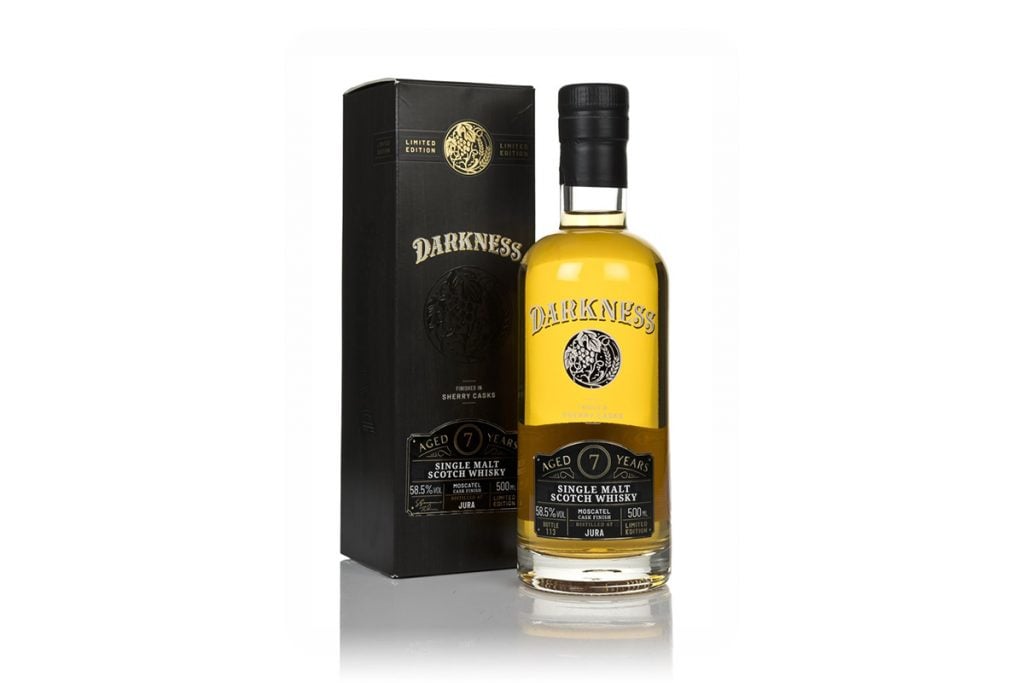 The Darkness range is all about sherry cask whisky but we know you've probably enjoyed the likes of oloroso or Pedro Ximénez before. But what about a splendid single malt from Jura that was housed in a Moscatel sherry cask? The final part of the whisky's seven-year maturation was spent soaking up plenty of its floral, fruity character to balance the rich, chocolatey malt at its core. Super stuff.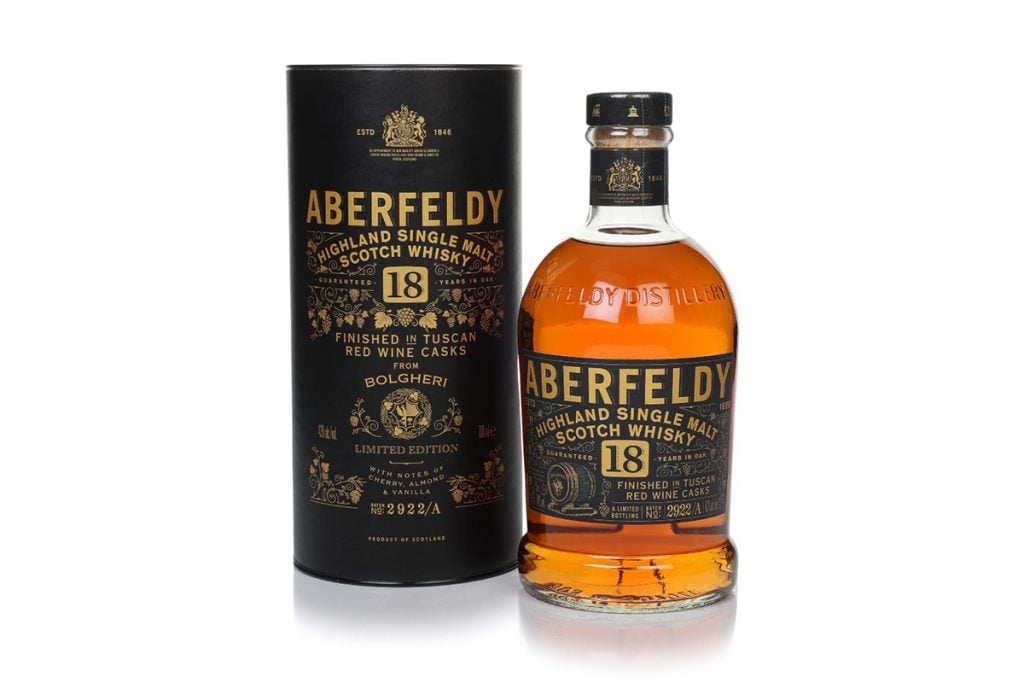 You finish a whisky in red wine casks from Bolgheri in Tuscany and our mouths are already watering. But when you add to the party that this is a single malt Scotch whisky, it was made in the home of honeyed treats Aberfeldy, and it was matured for 18 years then we know we're in for something special. The red wine cask finish has lent plenty of rich, red fruit, and spicy oak character to this Highlander.