Who wants to see some Ultimate Fighting Championship courtesy of Howler Head? Our new competition with the brand is giving away tickets to the upcoming fight in London.
UPDATE: We have a winner, congrats to Theo Field!
At the O2 London on 23rd July, the Ultimate Fighting Championship (UFC) returns to the capital. It's a big event, and tickets aren't easy to come by. If only there was a delicious banana-flavoured drink that was the official flavoured spirit partner of the UFC that could help you get some.
Oh wait, there is. Howler Head, available exclusively from Master of Malt, is doing just that. All you need to do is purchase at least one bottle between now and 18 July and you're in with a shot of winning two tickets to the upcoming UFC fight. That's it. Buy some booze, and potentially see a great event with your plus-one.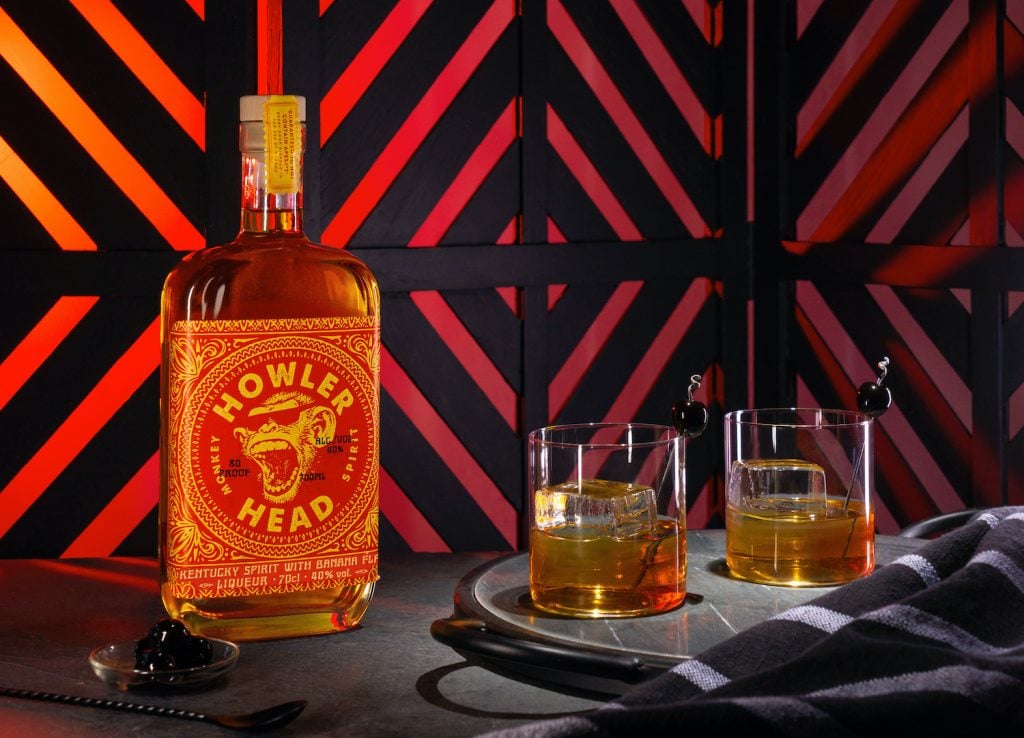 The great thing about this competition is, that even if you don't win, you still have some Howler Head to enjoy. The drink begins life as a bourbon made by the revered Ron Call, master distiller at Green River Distilling Co. in Kentucky, who uses a 100-year-old Vendome copper column still. After spending two years ageing in traditional wood rick houses, it's then blended with natural banana flavour to create a spirit that you can drink neat, shot alongside a beer, or enjoy in a number of cocktails. 
We take ours in a banana Old Fashioned garnished with a piece of dried banana, personally. However, you enjoy your Howler Head, for just a week it could also get you access to one of the biggest events at the O2 this year. So get entering! 
MoM Howler Head Competition 2022 open to entrants 18 years and over. Entries accepted from 09:00:00am 11 July to 09:00:00m 18 July 2022. UK only excluding Northern Ireland. Prize tickets can only be used on 23 July 2022 at the 02 London, UK. See full T&Cs for details. 
View Full Terms and Conditions.