Forget new balls – this summer Wimbledon, the pinnacle of grass court tennis, is all about trying new drinks! So if you're hosting a soiree or just fancy a refreshing sipper while watching the pros, we've got just the thing for you. Ace!
Strawberries and cream, summer cups, white outfits and rain delays – it can only be Wimbledon.
The most quintessentially British of all sporting events, Wimbledon fortnight turns us all into tennis umpires – albeit with greater interest in the sort of serves you can drink rather than the type that results in contentious Hawkeye calls (the VAR of SW19).
So in the spirit of all things Wimbledon, we picked out ten of the best tipples to enjoy during the Championships, from the fruity and refreshing to the more unusual and unexpected. Enjoy!

Sipsmith London Cup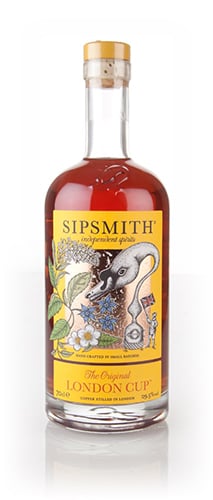 Sipsmith London Cup
With Wimbledon taking place in the UK capital, Sipsmith London Cup seems a sensible place to start! Best enjoyed lusciously long, give it a go with lemonade, oodles of ice and all the fresh fruit you can get your mitts on. Garnish with cucumber and mint. Oh, and it's made with Sipsmith's London Dry Gin, so you know it's going to be tasty.
Summer Fruit Cup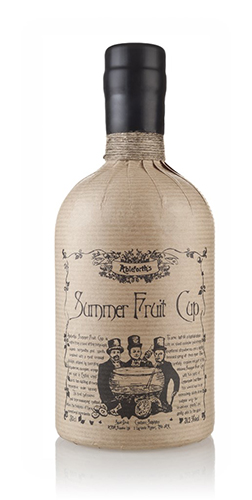 Summer Fruit Cup
Sticking with summer cups (and why wouldn't you? It's
Wimbledon!
) this is a slightly sweeter style from Ableforth's. It's made by macerating strawberries, cucumber, mint and orange in pure wheat spirit before it's re-distilled in a vacuum still, and then a blend of wines, spirits, herbs, spices and even more fruits are added. To enjoy? Combine one part Summer Fruit Cup with two parts lemonade in an ice-filled glass with cucumber, orange, strawberries and a sprig of mint. Hurrah!
Chase Summer Fruit Cup

Chase Summer Fruit Cup
Good things often come in threes and behold: a third summer cup! Chase's version is wonderfully fresh, incredibly fruity and mega zesty – and super easy to transform into a Wimbledon gathering drink! Grab a jug/pitcher/sizeable serving implement, fill it with ice and pop in 50ml Chase Summer Fruit Cup, 100ml ginger ale, strawberries, cucumber, oranges, lemon and mint. Stir and away you go!
Copeland Strawberry and Basil Gin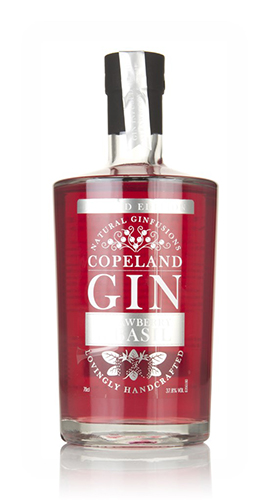 Copeland Strawberry and Basil Gin
Wimbledon is all about the strawberries, so this is an essential addition to the drinks cabinet for the duration of the tournament. Those clever folks at Northern Ireland's Copeland made this by macerating whole, locally-sourced strawberries in their gin, along with actual basil, for eight whole days! We reckon it'll work well over ice and garnished with lime peel.
The Wrecking Coast Clotted Cream Gin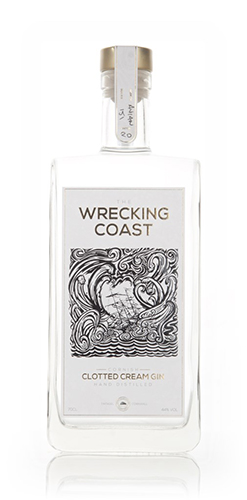 The Wrecking Coast Clotted Cream Gin
But you can't have strawberries without cream, which is where this unusual concoction comes in! It's made at The Wrecking Coast Distillery in Cornwall in three stages (one: macerate 12 botanicals in grain spirit run it through a still; two: cold-distil Cornish clotted cream under vacuum; three: blend together!) for a luxuriously creamy mouthfeel. The distillery team recommends mixing it with tonic, strawberries and lime. Perfect for the occasion!
Veuve Clicquot Brut Yellow Label

Veuve Clicquot Brut Yellow Label
It wouldn't be Wimbledon without some fancy fizz, and Veuve Clicquot Champagne is the ideal candidate. It's intense and flavourful, but also smooth and silky; it's peachy with vanilla and toasty notes too. Crack open and watch Wimbledon in decadent style, and perhaps pop a strawberry or two in the top of the flute for top tennis marks.
Tarquin's British Blackberry
Tarquin's British Blackberry
Another Cornish cracker, Tarquin's British Blackberry combines the distillery's gin recipe with local wildflower honey and – of course! – blackberries. Simply savour it over ice, or let the mellow, puddingy sweetness shine through in a Bramble (muddle a handful of blackberries in a cocktail shaker with 50ml Tarquin's British Blackberry, 50ml lemon juice and 25ml sugar syrup, then double strain over ice and top with soda if you like).
Two Birds Strawberry and Vanilla Gin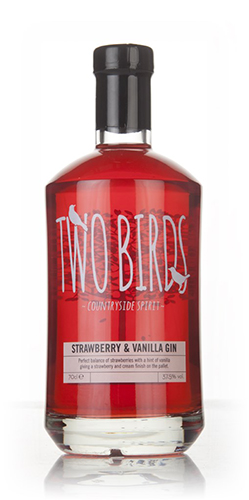 Two Birds Strawberry and Vanilla Gin
A delectable flavoured gin that does exactly what it says on the tin: gin + strawberry + vanilla = DELICIOUS! There's black pepper and juniper (obvs) in there too, so it's a strawberry-forward gin that's not too sweet. Give it a go over ice or with tonic for an easy sipper if you're super into the match at hand.
Pinkster Gin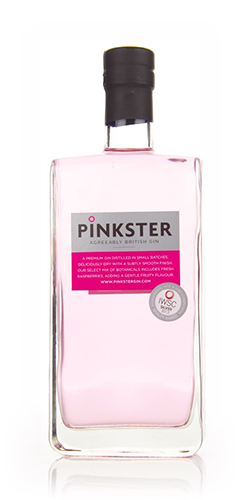 Pinkster Gin
Pink gin is
IN
right now, and Pinkster, founded back in 2013, can be thought of as one of the founding fathers of the movement. It's made by steeping raspberries galore in the gin, resulting in both the colour and the spirit's refined fruitiness. Works marvellously in a Rosé 75: shake 35ml Pinkster with 10ml raspberry liqueur, 10ml sugar syrup and 15ml lemon juice and strain into a Champagne flute and top with rosé fizz. Garnish with a lemon twist if you're feeling flash!
Ledaig 18 Year Old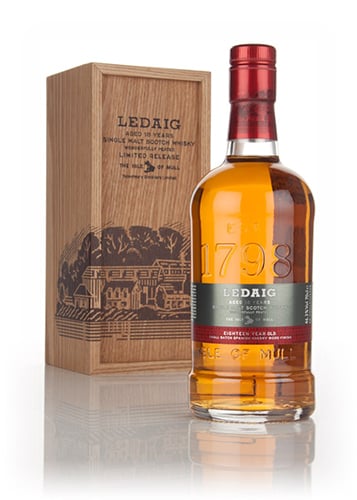 Ledaig 18 Year Old
And to finish, something of a
curve
tennis ball… or something that tastes like one. In a really good way. It's Ledaig 18 Year Old! Renowned for its rubberiness, road works-like aromas and slap-you-round-the-face smoke, Mull-based Ledaig (made at the Tobermory distillery) is no shrinking violet. But it is perfect for Wimbledon! Sip it and savour all that Island character, along with heaps of dark fruit and marzipan notes, thanks to its sherry butt influence. We like. A lot.
There you go! Ten delicious things to try out while screeching 'OUT!' at the tellybox. Have fun!