This week we're celebrating the mavericks of the whisky world, independent bottlers. These are run by whisky-mad people who like nothing better than sniffing out unique casks and bottling them for enthusiasts like us. So if you love rare, diverse, and never to be repeated whiskies then you've come to the right place. 
We're looking at some of the grand old names of whisky bottling like Gordon & MacPhail of Elgin, Douglas Laing from Glasgow and dating back to 1698 Berry Bros. & Rudd in London plus some of newer upstarts like That Boutique-y Whisky Company, Brave New Spirits and of course us, Master of Malt. There's single malts, a single grain, a couple of blends and even a whiskey from America!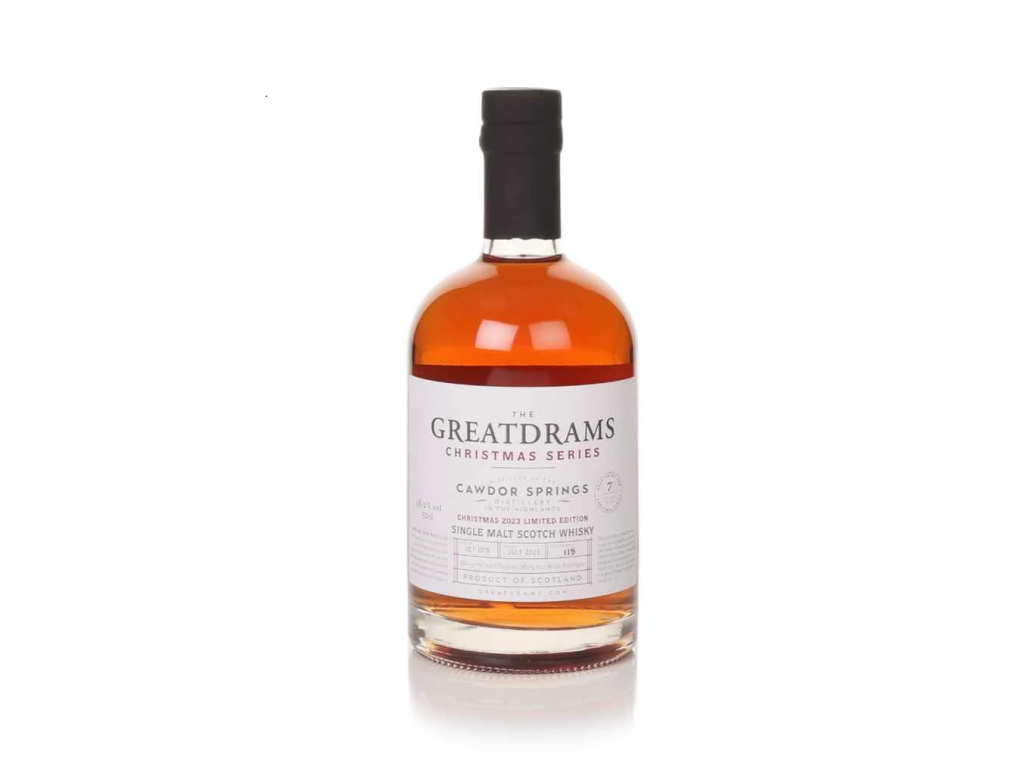 Eagle-eyed customers will note that there isn't a distillery called Cawdor Springs. Here it's being used as a pseudonym for a royally famous distillery, one that produces single malts that respond well to wine casks, in this case Château Margaux no less. This went into those auspicious casks in October 2015 and emerged in July 2023 laden with notes of cherry, orange peel and stone fruit before being bottled at 48.2% ABV.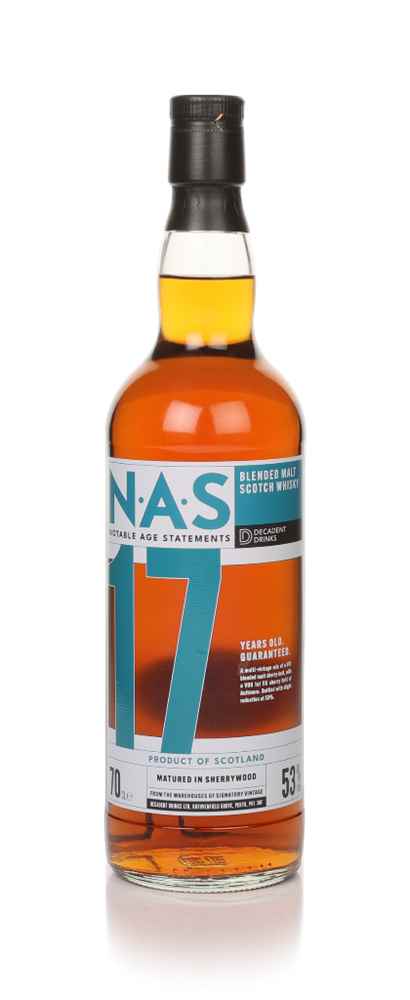 Really interesting stuff here from Decadent Drinks, who have combined a 2001 vintage of blended malt matured in a first-fill sherry butt with a 2006 vintage Aultmore single malt that was also aged in a first-fill sherry butt. The mixed vintage was then bottled at 53% ABV. Expect sherry, lots and lots of sherry with caramelised brown sugar, dried apricots, raisins, spices, mocha and dark chocolate. Sounds pretty good doesn't it?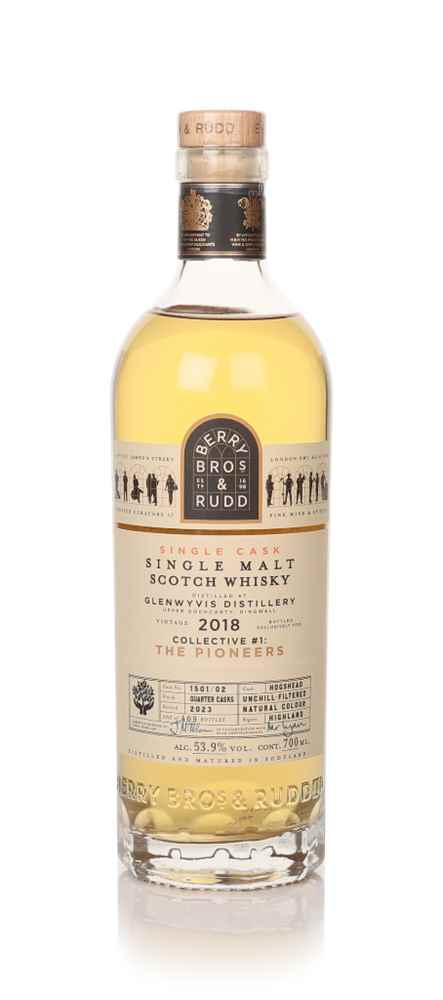 GlenWyvis distillery is a community-owned, not-for-profit distillery that supports local causes and has its own green power source. It also makes absolutely superb whisky which is why Berry Bros. & Rudd has bottled this  single malt Scotch whisky. It was initially aged in a hogshead and then finished in a quarter cask before bottling without chill-filtration or additional colour at 53.9% ABV.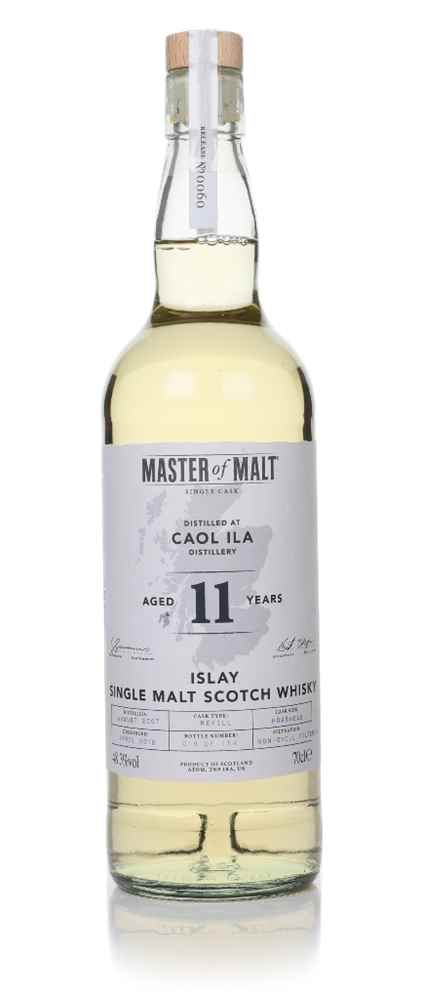 We bottled this one ourselves without spilling a drop. Pretty impressive eh? This special Caol Ila was distilled in 2007 and matured in a refill hogshead for 11 years before being disgorged in 2019. What you have here is a single malt with masses of Islay distillery character like bonfires on beach, iodine and brine tempered by sweeter notes of creamy malt, vanilla fudge, and poached plums. Peaty whisky lovers are going to want a bottle of this.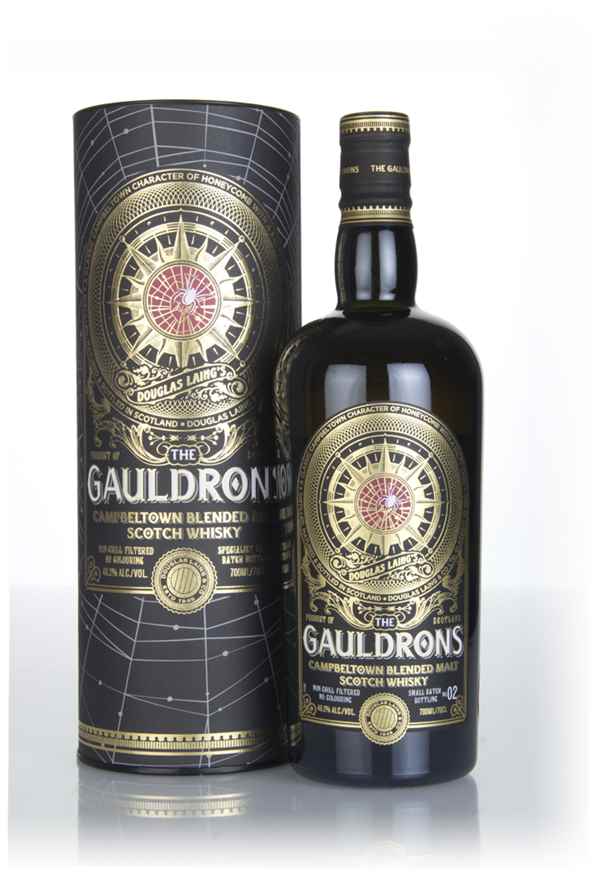 Douglas Laing has added to its Remarkable Regional Malts series with a special edition, The Gauldrons, which literally means the 'bay of storms' and refers to a remote part of Campbeltown. The Gauldrons blended malt is produced in small batches and bottled at 46.2% ABV, without colouring or chill filtration. There's soft peat and wood spice balanced by brown sugar and sweet malt.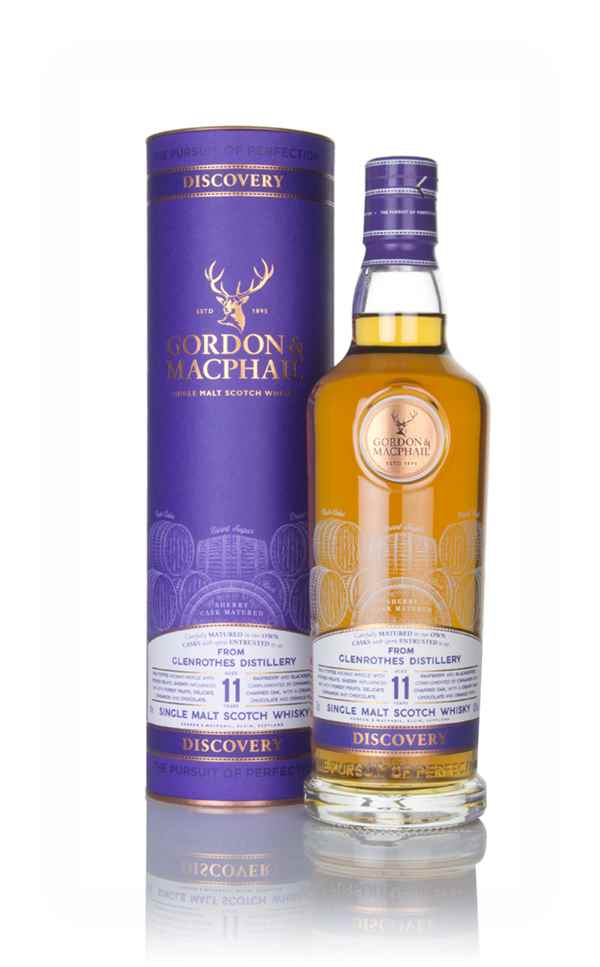 An 11 year old Glenrothes which has been bottled by Gordon & MacPhail of Elgin, one of the grand old names of single malt whisky bottling, for its Discovery bottling series. The series separates single malts into three categories, 'Sherry', 'Smoky' or 'Bourbon' to give a (not so subtle) clue to its flavour profile. This is a wonderful sherried whisky, packed full of fruity and chocolatey notes.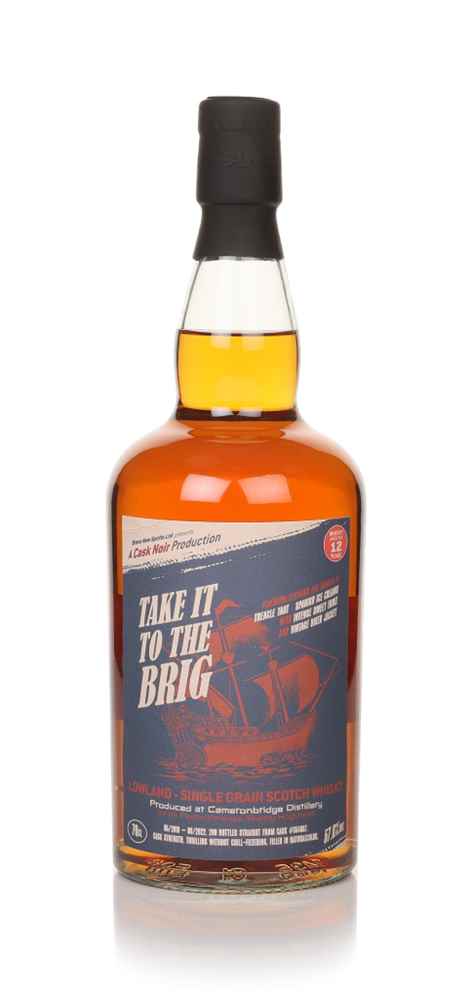 Distilled at Cameronbridge in 2010, this single grain spent a dozen years maturing in a first-fill Pedro Ximénez hogshead. The cask was opened in 2022 by Brave New Spirits, independently bottling the whisky at cask strength, without added colour or chill filtration, for its Cask Noir collection. You will find buttery hazelnut pastries, honeyed fruits, and dustings of cinnamon with chocolate and raisins.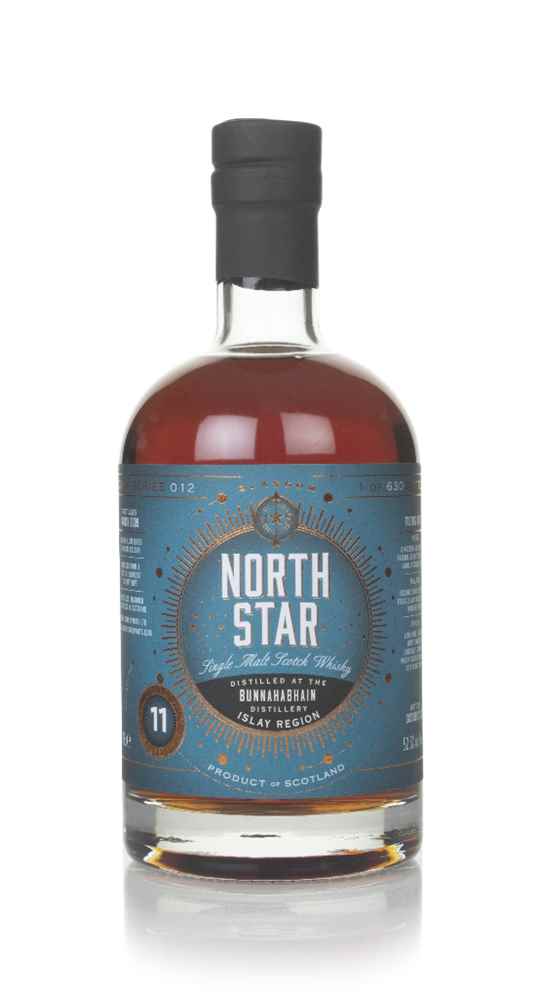 North Star Spirits are one of the newer names in independent bottling but they have already got quite a reputation. This is a single cask bottling of 11 year old Bunnahabhain single malt, distilled in 2009 and bottled in 2020. It was drawn from a first-fill oloroso sherry butt, which has imparted oodles of rich fruit and festive spice notes to the whisky. Just 630 bottles were produced of this Islay treat.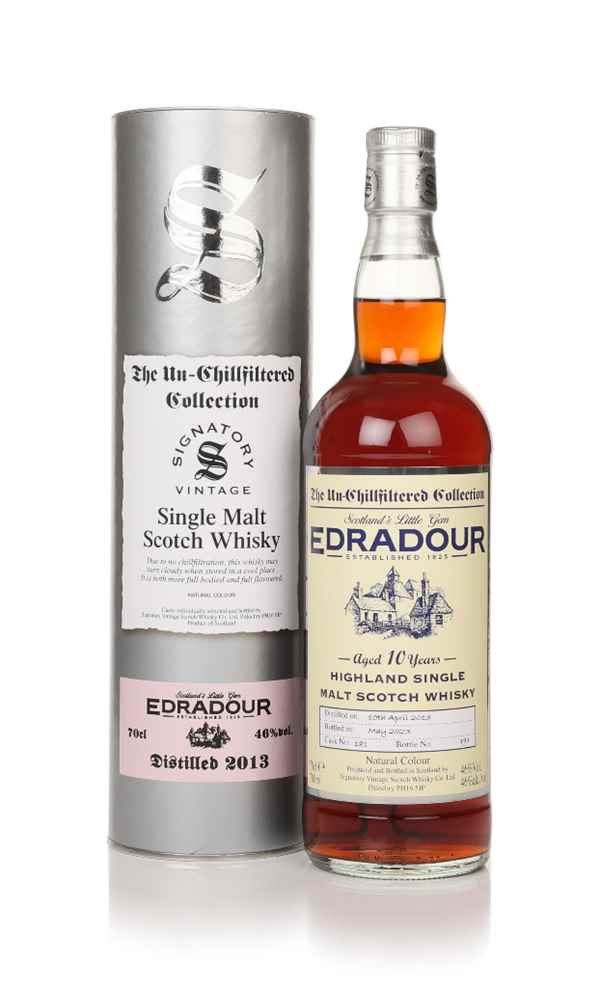 Single malt Scotch whisky from Edradour here, of Scotland's smallest distilleries brought to you by Signatory for its Un-Chillfiltered Collection. It's bottled at 46% ABV without any additional colouring. In here you will find dried cherries, dark chocolate, Christmas cake, maple syrup, oak char, syrupy raisins, clove-studded orange, and sherried fruit. If you like a sherried malt, then look no further.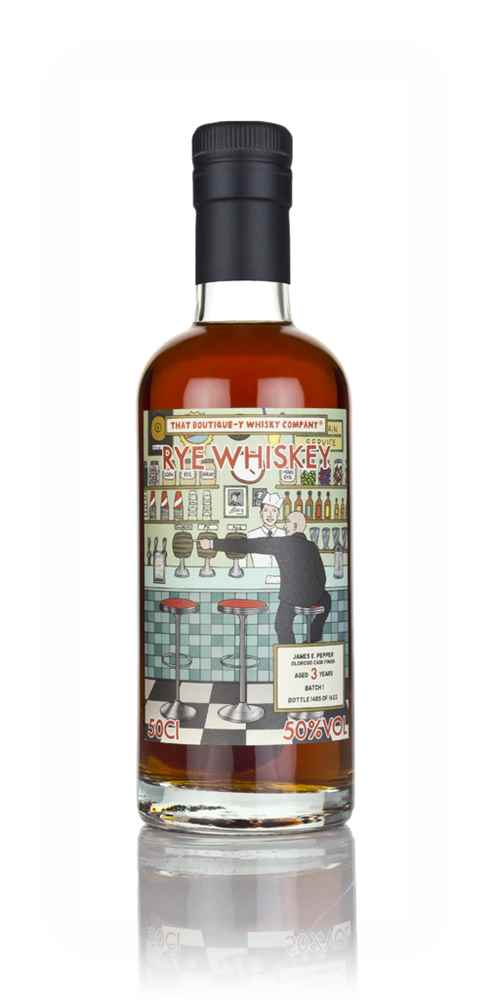 We're finishing up with an American rye whiskey from James E. Pepper, bottled by That Boutique-y Whisky Company.  This particular one batch is unusual as it's finished in an oloroso sherry cask giving it a rich layer of dried fruit and molasses to the classsic rye spice. Only 1622 50cl bottles have been filled. Oh and that chap on the label is none other than  James E. Pepper owner Amir Peay.