Forget gin, the next big thing in the drinks world is going to be… vodka. Yes, really. But don't think it's just about cold alcohol, the very best vodkas are made from high-quality ingredients and actually taste of something. Here are our top ten vodkas with flavour.
Every year we have an article or two about trends in drinks: what's going up and what's going down behind the bar. For years people have been saying rum will be the next big thing and well, it hasn't quite happened yet. Ditto mezcal. But we have one prediction that we think is going to happen, or indeed is happening already: vodka is back!
Vodka is back!
Well, of course, vodka never really went away. It may have been nudged into second place by gin in the UK market, but vodka is still by a long way the bestselling spirit on the planet. Brands like Absolut and Smirnoff sell by the shipload. 
What is changing, however, is that small producers are getting into vodka while the bigger ones have realised that not everyone wants an absence of flavour. The next generation of vodkas for drinks enthusiasts are based on high-quality flavourful ingredients and are distilled so that they actually taste of something. 
Talk to bartenders and there's a real buzz about vodka, especially in the form of a Vodka Martini, or something similar. 
Isn't it time you discovered vodkas with flavour?

Well, we had to begin with Ukrainian vodka, didn't we? This has been touted by some as the world's finest. It's distilled in Lviv near the Polish border and made only from single grain wheat harvested in August. This is distilled five times in a copper still before filtering through charcoal and blended with spring water from the Carpathian mountains. All net proceeds from the sale go to the British Red Cross Ukrainian Appeal.
How does it taste?
Drying through soft grain, a hint of spearmint leaf and black liquorice. Drink it cold and neat with black bread and herring. 

A small-batch Polish vodka made with three different grains, spelt (the happy grain), rye (the dancing grain) and wheat (the smiling grain). It is filtered through silver birch charcoal resulting in a complex and very well balanced spirit. This is a great favourite of Alessandro Palazzi at Duke's Bar in London so you know it's going to be worth trying. 
How does it taste?
Creamy vanilla, with rye spiciness appearing alongside black pepper and a burnt note, lingering butterscotch sweetness, raspberry and a pinch of spice.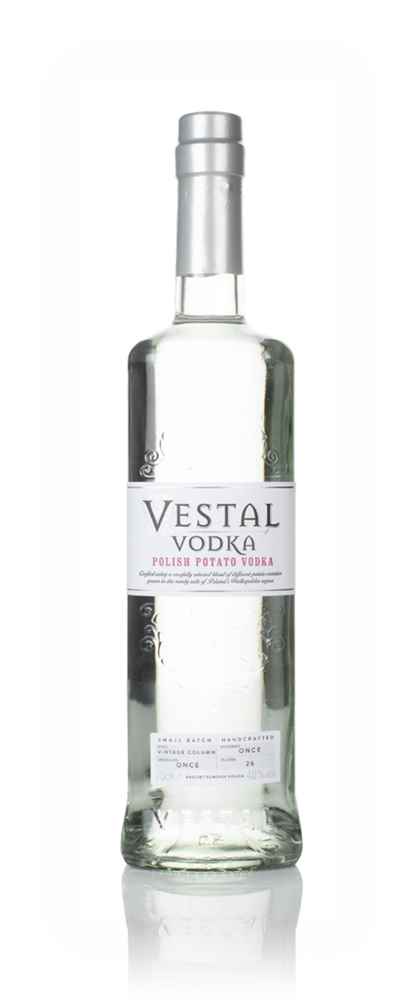 Vestal was started by shy retiring London bartender William Borrell and has long been flying the flag for characterful Polish vodka. Previous releases were single harvest and single potato variety, and tasted like nothing else. This is a bit tamer, made from a blend of potato varieties grown in Poland and pure Polish water, but still packed with flavour. It's one you just want to roll around your mouth.
How does it taste?
Elegant floral notes with ripe red apple skins. Lime and kiwi appear first on the palate, shortly followed by mint choc-chip ice cream and vanilla.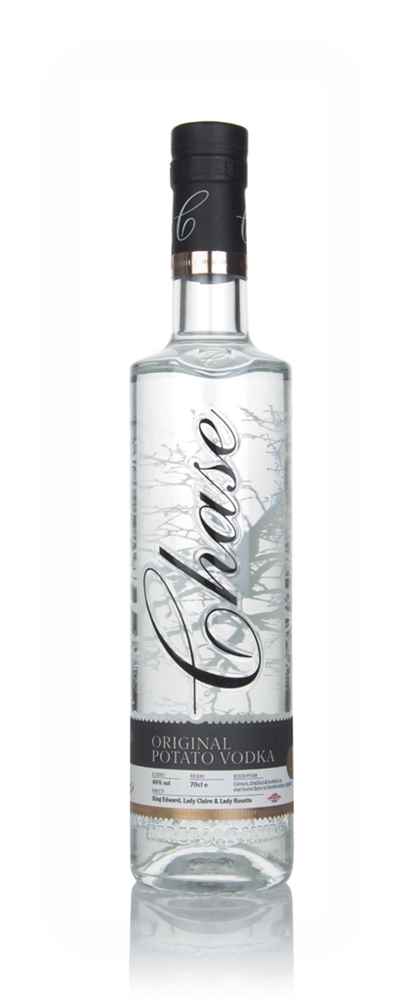 Another stalwart of the vodka scene. Chase has been making vodka from Hereford potatoes since 2008 when the family sold their crisp business, Tyrell's, to concentrate on the new venture. In 2010 it caused an upset by winning World's Best Tasting Vodka at San Francisco World Spirits Competition. The brand is now owned by Diageo but nothing seems to have changed. 
How does it taste?
Aromatic with peppercorns, anise and nutmeg followed by creamy vanilla, nectarines in yoghurt and red berry fruits.

Vela Vodka from the Copper Rivet distillery in Kent is made using a trio of grains, including spring barley, winter wheat and rye (with no seasonal nomenclature). After distillation, the spirit is treated to a charcoal filtration before bottling. It also provides the basis for the brand's excellent Dockyard Gin and a very similar spirit at a slightly lower ABV becomes, after around three years in wood, a grain whisky. 
How does it taste?
Banana is the first thing you'll get on the nose followed by subtle wafts of fresh orange and pear, with spicier notes of rye and pepper lingering on the finish.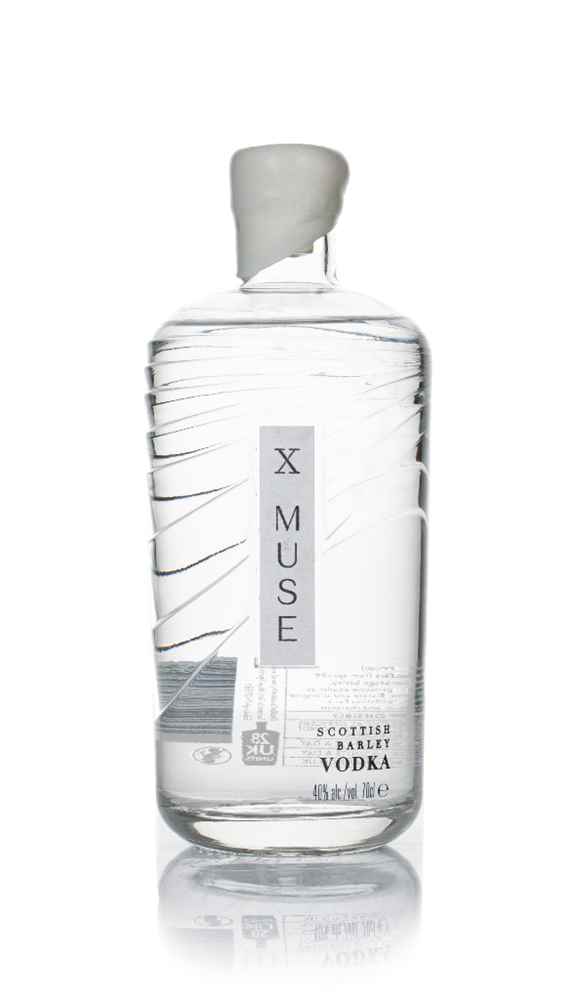 Ok, this is a lot of money to spend on a bottle of vodka but trust us, it is worth it. X Muse (pronounced 'tenth muse') is essentially a single malt distillate made from heritage barley varieties – Maris Otter and Plumage Archer – from the Holyrood distillery in Edinburgh. This barley spirit is then rectified to a high strength but in a way that preserves all that toasty malty goodness. 
How does it taste?
Gentle wafts of peppery grain and sweet barley waft with a clean minerality, and delicate hints of lemon zest and grist. This is vodka for single malt lovers.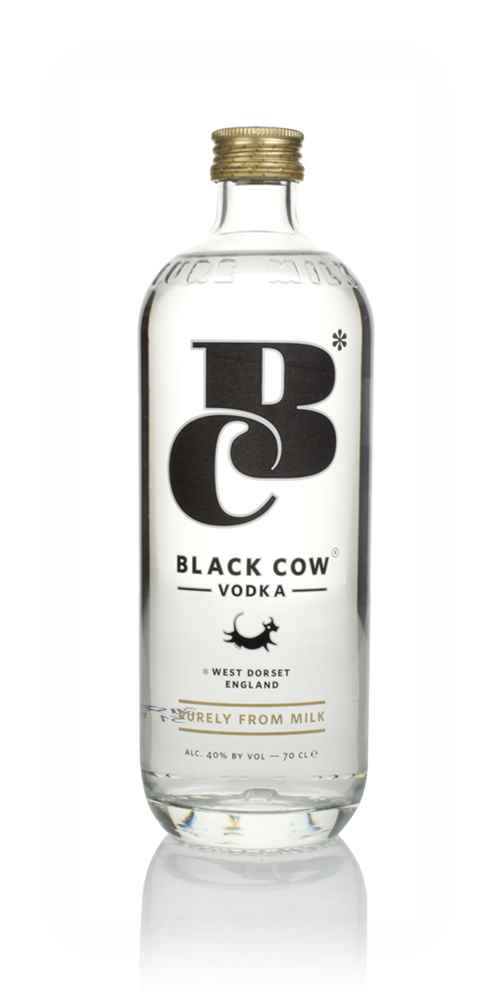 An innovative creation of West Dorset dairy farmers, Black Cow is made using whey, which is what is leftover from the milk after making cheese. It's fantastically sustainable use of the by-product and the result is that it creates a creamy, smooth and distinctive drink that we're big fans of.
How does it taste? 
Creamy, naturally, with white chocolate, floral vanilla, and coconut. Take a page out of The Dude's book and enjoy it in a White Russian.

An outrageously good value and ever-popular bottle, more people should know about the wonders of Wyborowa. The brand creates its signature spirit with a recipe inspired by 500 years of Polish vodka making. This means it exclusively uses winter varieties of rye grain because they have a high starch content. Whatever else it says to do in its closely guarded, the traditional recipe is obviously working wonders.
How does it taste?
Creamy, warming and slightly spicy with citrus, liquorice black pepper, buttered bread and cinnamon. Makes a cracking Vesper Martini.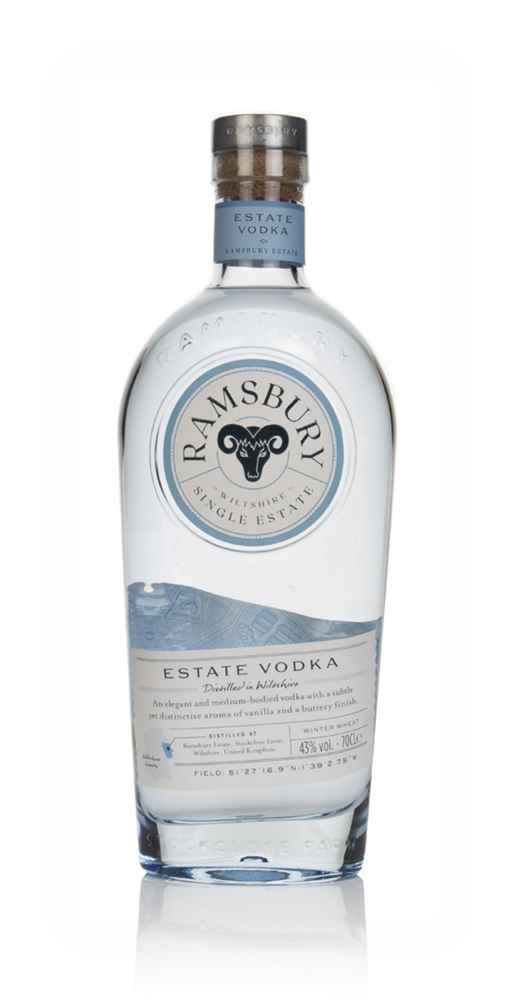 A seriously impressive demonstration that England makes some top-notch vodkas. This is distilled, blended, and bottled in the beautiful Wiltshire countryside belonging to Ramsbury Estate. Each and every bottle can be traced back to the very field in which the wheat originated. It's refined, full-bodied and brimming with flavour. Try it in a Vodka Martini, stirred, not shaken. 
How does it taste? 
An elegant spirit that's silky, light and lusciously creamy. Subtle chocolate notes meld with hints of aniseed and a juicy citrus tang rounds it off.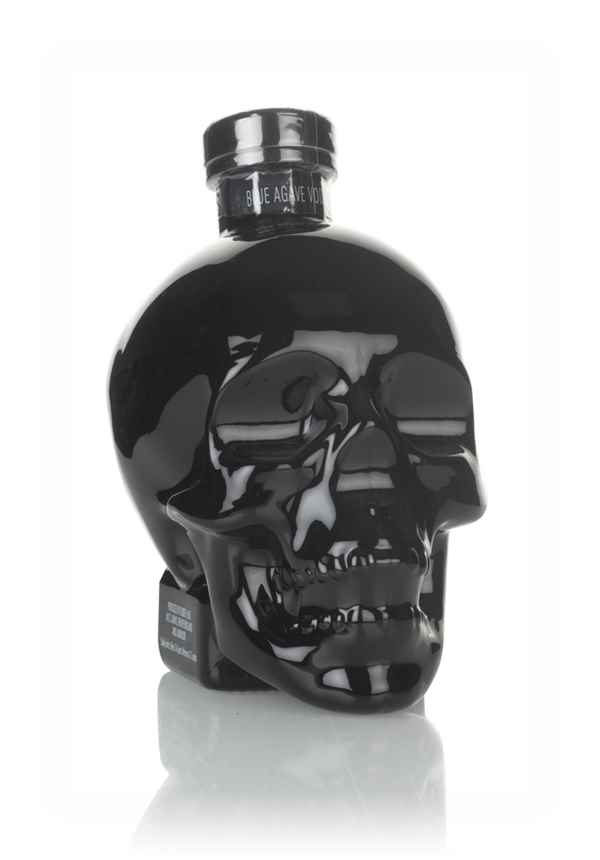 And now for something completely different. Spirits purists look away now because this is a blend of grain and blue agave spirits brought to you by Dan Aykroyd's Crystal Head brand. Yes, it's a Tequila/vodka mash-up and though that might sound like a dog's dinner, the results are extremely tasty. Just leave your drink snob hat at the door. 
How does it taste? 
Think creamy peppery vodka spiced with vegetal minty agave. This would be amazing in a Margarita or any kind of Sour.