We like drinks, and we also like TV. So, here are our top five TV shows with some rather significant tipples in them.
A drink can tell you a lot about a character, if you know where to look. Plus, TV shows are like a snapshot in time, so it's rather fun to go through the different ages and see how cocktail culture reflected in our TV shows has changed!
Full disclosure, the characters in these series are not necessarily always drinking responsibly or doing responsible things having had a drink. Remember, sip, don't gulp. Let's keep it fictional, people!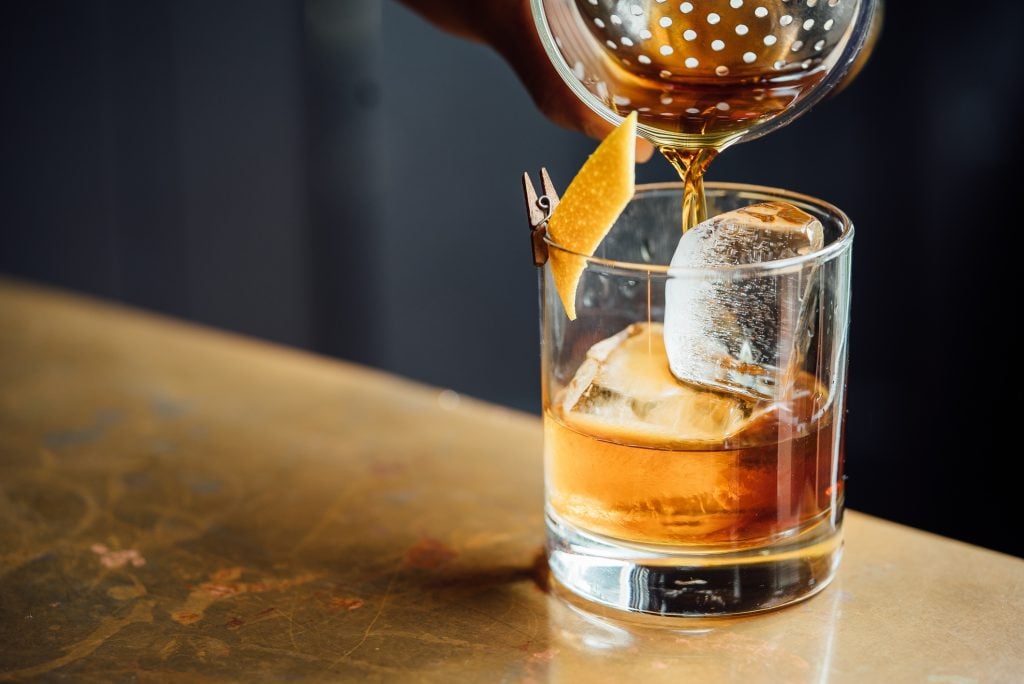 Sex and the City
Nothing has done as much for the Cosmopolitan as Sex and the City. Whether that's a good or a bad thing is up to you! A true representation of the rise in colourful cocktail culture, the pink drink is a mixture of vodka (often citrus-flavoured, as was the rage in the 90s), cranberry juice, triple sec or Cointreau, and lime juice, all served up in a Martini glass. Just don't try ordering one at a McDonald's like our girl Carrie.
You can find Sex and the City on Amazon Prime.
Better Call Saul
Ring, ring, Better Call Saul is on our list! Seeing as the Breaking Bad prequel is also set in New Mexico, you can imagine where we're going with this. Oh yes, Tequila. The eagle-eyed of you may have spotted a rather fancy bottle appear throughout the show called Zafiro Añejo, complete with an agave-shaped stopper. While Jimmy McGill / Saul Goodman starts his journey drinking Rusty Nails alone, soon he's conning people into buying him fancy Añejo Tequila… Let's just ignore the fact that it's clear. Maybe it was filtered? Oh, and its fifth season came out this year, so what better way to celebrate than with a sip of some non-fictional Tequila?
You can find Better Call Saul on Netflix.
Frasier
'Sherry' was probably the most-said word in Frasier. The sitcom, originally a spin-off from Cheers, revolved around Seattle psychiatrists Frasier Crane and his brother Niles, and their sherry decanter. Romantic misadventures, professional disappointments and family feuds, were all ameliorated with a couple of glasses of the very finest sherry (though in some episodes it does look like they are drinking Harvey's Bristol Cream.) The tension in the show came from the relationship between the snobbish Crane brothers and their beer-drinking ex-cop father Marty, and his equally no-nonsense English carer Daphne (complete with dodgy Manchester accent.) Things got really confusing when Marty starts seeing a woman called Sherry.
You can find Frasier on Amazon Prime.
Mad Men
How could we not include Mad Men on this list? While Don Draper's whisky consumption may be slightly on the enthusiastic side, we can't fault his choice of Canadian Club, which he's regularly seen sipping throughout the seven seasons (though funnily enough, Jack Daniel's actually sponsored the first season). Like Sex and the City, Mad Men also sparked a cocktail resurgence, though Don Draper has a penchant for classic cocktails like the Manhattan and Old Fashioned, so you know exactly what you should settle in with when you decide to crack this classic show out.
You can find Mad Men on Netflix.
Peaky Blinders
Irish whiskey, represent! The series not only inspired a whole generation to shave of the bottom half of their hair, but also gave wonderful Irish whiskey some proper screentime. Though it's set in 1920s Birmingham, the Peaky Blinders seem to be rather partial to a dram of Irish whiskey. Plus, there's even an actual Peaky Blinders whiskey, the ultimate companion to your binge-watching! Even Tommy Shelby's arch nemesis (played by Tom Hardy, another bonus) is a fan of the stuff, with the (not so) wise words: "Whiskey, now that… that is for business." 
You can find Peaky Blinders on Netflix or BBC iPlayer.