Charge your glasses and ready your bunting, folks – the royal wedding is officially upon us! To mark the occasion in the only way we know how, we've reimagined 10 of the royal family as cocktail serves. Enjoy!
For anyone who hasn't been paying attention (and apologies if you've been hiding from it all), tomorrow Prince Harry, sixth in line to the British throne, and Meghan Markle, actor and activist, will wed at Windsor Castle in what promises to be one of the most quintessentially British shindigs of the entire year.
Much like the pomp and ceremony a decent cocktail demands, many Brits love the tradition and spectacle that comes with a royal wedding. We also relish hosting a proper old-fashioned knees-up. That got us thinking…
We took a spirited look at the personalities, past histories, and perceptions of royal family members (and soon-to-be royals), and compiled a cocktail list fit for a (future) Queen consort. Here's to the happy couple!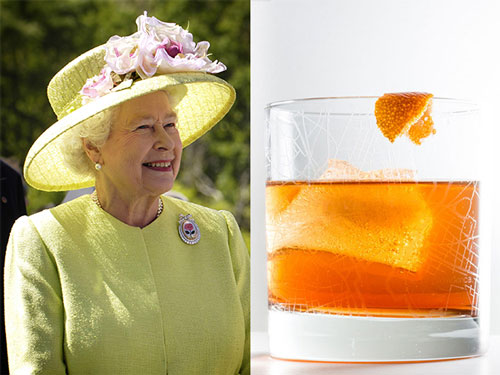 The Queen and an Old Fashioned
Her Majesty The Queen, Queen Elizabeth II – Old Fashioned
She may be partial to a daily gin and Dubonnet (with a slice of lemon and "a lot of ice", apparently), but we reckon the UK's longest-reigning monarch is best represented by an Old Fashioned. Her Maj is universally adored, refined yet hardy, and an ambassador for ageing gracefully – much like that classic combination of American whiskey, sugar, Angostura bitters and an orange twist.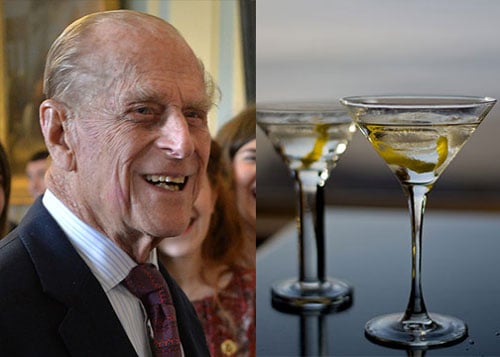 Prince Philip could only be a Martini
The Duke of Edinburgh, Prince Philip – Martini
What you see is what you get with Prince Philip, husband (and therefore consort) of the Queen, For a recipe that should be straightforward, the Martini takes delight in being controversial. The blend of gin (or vodka), dry vermouth and a lemon twist makes for an occasionally stiff, often bitter drink with a bit of a zing to it.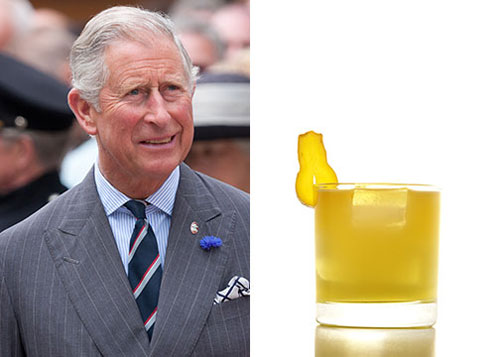 Prince Charles is surely a Penicillin
The Prince of Wales, Prince Charles – Penicillin
It's no secret that Prince Charles loves a dram – so much so, that the folks at Inver House Distillers produced one called Barrogil especially for him. His top tipple, apparently, is Laphroaig 15 Year Old, so the combination of blended Scotch, fresh lemon juice, honey, fresh ginger, and a touch of an Islay single malt would certainly capture his taste buds. The Penicillin is nowhere near as beloved as the Old Fashioned, but we commend its efforts.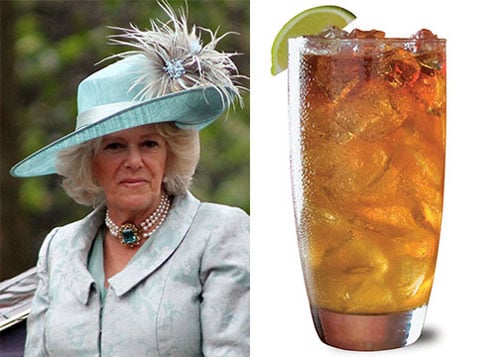 A Dark and Stormy? Perfect for Camilla
The Duchess of Cornwall, Camilla Parker Bowles – Dark and Stormy
The Dark and Stormy may be a simple drink, but it has everything it needs to succeed. Like Camilla, the combination of Gosling's rum, ginger beer and lime has enjoyed somewhat of an image overhaul in recent years, and despite initial controversy, it's now protected by law. The cocktail looks bitter but (apparently) it's actually quite sweet.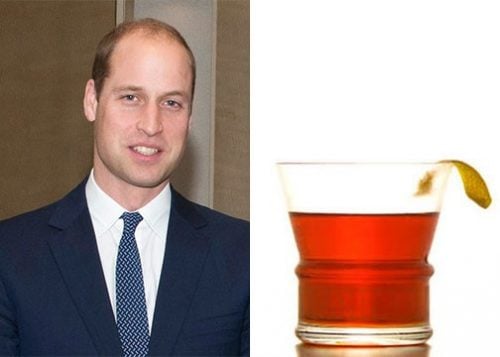 The Negroni seems just right for Prince William
The Duke of Cambridge, Prince William – Negroni
The Negroni is viewed as a rather serious, heady apéritif, but in reality the combination of gin, vermouth and Campari makes for a lively beverage. Though the cocktail is a long-time classic, it has commanded the limelight exceptionally in recent years. In doing so, it has been very well-received by the British public, and looks set to remain popular for years to come.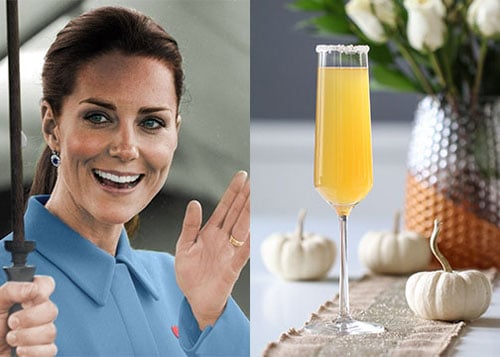 Kate Middleton is brilliant as a French 75
Duchess of Cambridge, Catherine Middleton – French 75
Like the French 75, Middleton is celebrated for her poise and grace. Bubbly, sweet, and classic, the cocktail combines gin, lemon juice, sugar, and Champagne in one perfectly polished serve. It's subtly complex, and the ingredients complement each other without being overpowering. An essential trait both in cocktail-making and also navigating life as future Queen consort.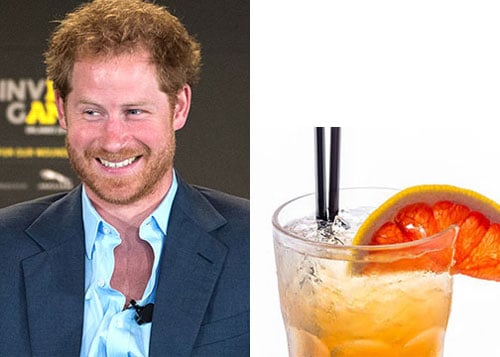 An Americano? Perfect for Prince Harry
Prince Henry of Wales, a.k.a. Prince Harry – Americano
If you're not already familiar with this cocktail, the Americano is a Negroni that has let its hair down, and sees staple spirit gin replaced with effervescent soda. Much like Prince Harry, it's a light-hearted, refreshing and extremely agreeable version of the original. Don't get us wrong – it still has the flavour you'd expect from a Negroni, but it's not quite as serious.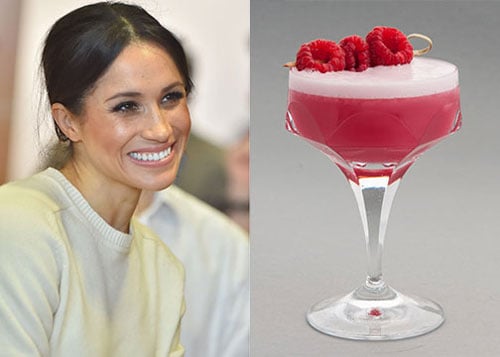 A Clover Club is most fitting for Meghan
Her Royal Highness Princess Henry of Wales, Meghan Markle – Clover Club
The Clover Club is undoubtedly classic and elegant – this delightful American cocktail dates back to the pre-Prohibition era – but its berry-fresh flavour is as invigorating, modern and complex as it gets. Combining gin, lemon juice, raspberry syrup and an egg white, the cocktail has enough sweet and sour elements to satisfy almost every progressive palate.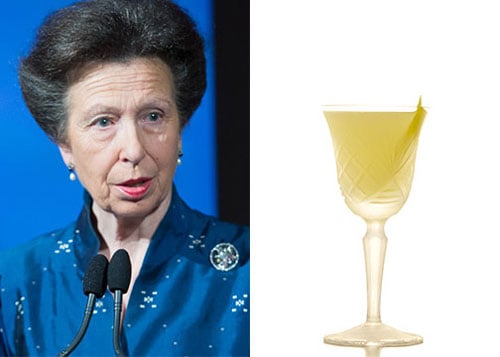 Princess Anne? Surely a Gimlet
The Princess Royal, Princess Anne – Gimlet
Born during the Jazz Age, like Princess Anne, the Gimlet sees gin, lime, and soda shaken and served 'up'. The similarities don't end there. Both are cool, unassuming and collected; neither care much for fashion or trends. Bonus fact: apparently The Princess Royal's favourite expression is "naff off".
Prince Andrew and the Hanky Panky
The Duke of York, Prince Andrew – Hanky Panky
Since it calls for gin and sweet vermouth, the Hanky Panky could be considered a variation on the Martini (it's certainly part of the same family) but with the addition of herbal bitter Fernet Branca. Much like the Queen's wayward second son, the drink is complex, forthright, and a little hard to get your head around.
There you go. Whether you'll be glued to the telly or ignoring it all, we hope the cocktail inspiration helps you get through the royal wedding!