We recently teamed up with Loch Lomond to give a lucky someone a pair of tickets to The Open Championship – and we have our winner!
Television, refrigerators, Dolly the sheep, chicken tikka masala, kaleidoscopes, the Grand Theft Auto video game series – Scotland as a country has given the world so many wonderful things. However, for some, there are two suitably Scottish contributions to the world that stand out more than most: golf and Scotch whisky!
In this spirit, you may recall that we teamed up Loch Lomond to give away two tickets to The Open Championship for Friday 20 July, as well as two nights' accommodation with dinner in Glasgow, a visit to the Loch Lomond Distillery and a bottle of Loch Lomond Carnoustie 1999 (RRP £150) signed by master blender Michael Henry (with arrangements for UK travel taken care of). Only one lucky winner (and an even luckier plus-one) would get to experience this smashingly Scottish treat first-hand. Well, we have our winner!
We're happy to announce that the winner of this super prize is… Gurpreet Rai from Birmingham!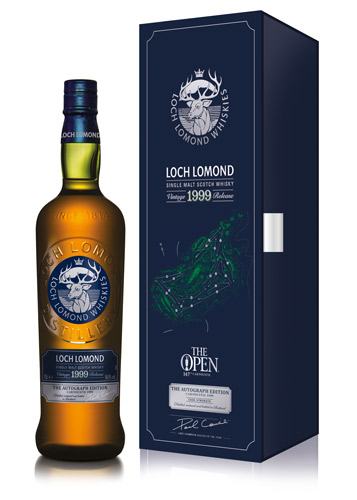 This delicious whisky is just one of the amazing prizes!
Thank you to all who entered, and massive congratulations to Gurpreet! We hope you enjoy your trip!
If you'd like to learn a little bit more about Loch Lomond, then why not check out our chat with master blender Michael Henry?