What do a Glasgow distillery, a 30 year old Speyside dram, and a cat dressed in people clothes have in common? Nope, not a naff punchline – they all feature in our brand new weekly bulletin, The Nightcap!
As you've likely already noticed, in the last few months we've been ramping up our beloved blog to bring you wonderful people more news, feature-length reads and MoM updates than ever before. A week in the drinks industry, however, is somewhat like dog years – a great deal can happen in a reasonably short amount of time, so we've decided to introduce The Nightcap: a weekly bulletin to ensure you're on top of the latest goings-on.
Here, you'll find all manner of booze-related tidbits: landmark events, people news, Celebrity collaborations, product innovations, industry insights and more besides. It's intended to be an overview of the top drinks industry gubbins from across the globe, packed into one bitesize blog post for you to savour before the weekend begins.
The Nightcap is designed with you in mind, and we'll be adding regular features as we go, so if there's something you'd love to see – Bar recommendations? Dram of the week? Best-dressed cat? – then please, let us know in the comments below and if we think it's a brilliant (and genuinely viable) idea we'll bring it on board.
So, without further ado, we present the first of our Friday bulletins…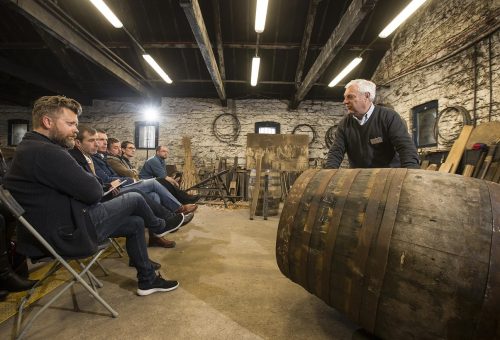 Buckley demonstrating his skills
Irish Distillers hosts whiskey mentoring event at Midleton
Last week, staff from 15 Irish whiskey distilleries downed tools and headed to Midleton Distillery for an in-depth cooperage and maturation workshop led by Irish Distillers' experts. The event is part of the Irish Whiskey Association's (IWA) ongoing mentoring programme, which sees established distillers pass on their knowledge to younger producers. From wood purchasing to coopering, cask handling to blending, attendees had the opportunity to learn first-hand from some of the most experienced craftsmen in the industry – included Irish Distillers' head cooper, Ger Buckley. The number of operational distilleries in Ireland has increased from four to 18 in just four years (!!), so it's super-inspiring to see so much support available for fledgling distilleries.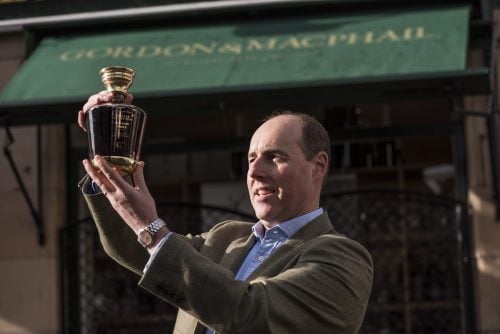 Like 'Circle of Life' on The Lion King, but with whisky
Gordon & MacPhail hones in on luxury market
As part of a "strategic plan" to firm up its standing in the luxury category, Gordon & MacPhail has named Stephen Rankin as its very first director of prestige. You might recognise Rankin as a fourth-generation member of the Urquhart family (owners of Gordon & MacPhail) – the very same chap that selected and unveiled Private Collection Glenlivet 1943, one of the oldest single malts in the world. It sounds like a dream role; as director of prestige, Rankin will focus on the "rare and aged" single malt whiskies within the company's portfolio, conducting tastings, attending events and generally spreading the good word about the range. We can only imagine the incredible whiskies that are yet to be released…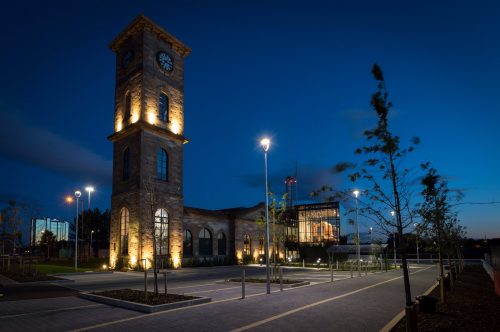 Clydeside looking super-cool
Clydeside Distillery officially opens!
Glasgow-based Clydeside Distillery officially opened to visitors this week, bringing distilling back to the banks of the River Clyde for the first time in more than 100 years. The distillery is situated in the old Pump House, in what was once one of Glasgow's most famous shipping ports, and produced its first new-make earlier this month. The future whisky – a Lowland single malt, made using two Forsyths of Moray copper stills – won't be released until at least 2020, but with Tim Morrison, formerly of Morrison Bowmore Distillers, at the helm, we're excited to see the fruits of Clydeside's labour.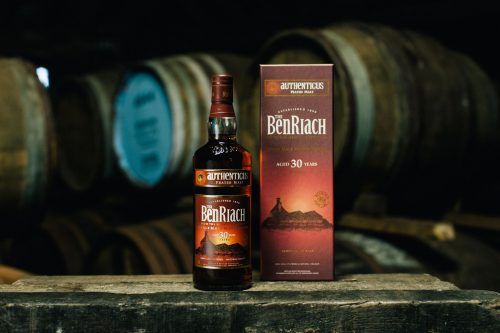 Authenticus 30 Year Old
BenRiach extends Authenticus range with 30 year old expression
Speyside-based BenRiach began distilling whisky with peated malted barley cut from the north-east of Scotland way back in the 1970s, and now, as you can well imagine, the distillery has a pretty impressive inventory of stock to select from. Today, BenRiach introduced "rich, intense" Authenticus 30 Year Old, bottled at 46%, and non-chill-filtered. Flavour-wise the distillery has described notes of soft fruits, peat and allspice on the nose, spiced oak, creamy vanilla, summer fruits and cocoa on the palate, and rich peat, fresh herbs and wild honey on the finish – if it tickles your fancy, why not try it for yourself here. *Fun fact alert*, according to research by whisky expert Charles MacLean, BenRiach was the first Speyside distillery to release a peated expression after World War II in the form of BenRiach Curiositas 10 Year Old back in 2004.
So, there we have it, the first edition of The Nightcap. We'd love to hear your suggestions, so drop us a note in the comments below.