We can hardly believe Friday's already rolled back around, but it can only mean one thing – yup, it's The Nightcap. In today's edition, we reveal a green future for one of Speyside's oldest distilleries, marvel at rye whisky made in Fife, and hypothesize about the contents of a futuristic Christmas dinner course named 'turkey apocalypse'.
This time of year is a curious period for the drinks industry. From distillery to retailer, brand to bar, and everything in-between, the entire sector is working at full throttle to deliver ahead of the big 2-5. Since everyone's so busy it tends to mean that, aside from an alarming number of Christmas cocktail recipes, our inboxes are invariably devoid of hard-hitting news.
Thankfully, not everyone has been caught up in a Christmas bubble – as such, we've pulled together a few of the most notable industry goings-on from this week.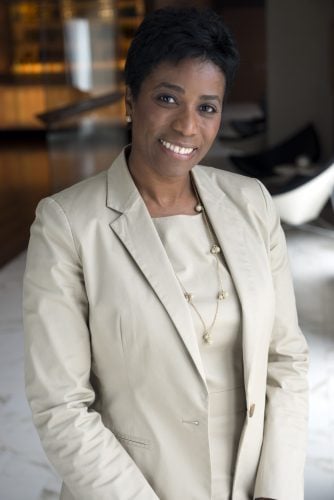 Bacardi North America's general counsel, Marlene Gordon
Bacardi's general counsel joins Women of the Vine & Spirits
Bacardi's Marlene Gordon added a third string to her bow this week when she became an Advisory Board member for Women of the Vine & Spirits' US contingent. If you're not already familiar, the organisation offers extensive education, training, and support for women in the drinks industry, regardless of position. The Advisory Board is made up of leaders from every segment of the industry, and works tirelessly to advocate for gender-diverse teams and better development prospects. Gordon is truly inspiring: when she's not preoccupied with her role as chief lawyer of Bacardi's legal department in North America, she's busy overseeing the company's Women in Leadership initiative as the global head.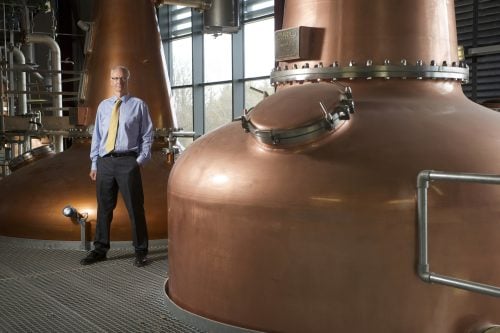 InchDairnie's managing director Ian Palmer
InchDairnie Distillery distils its first release, Ryelaw!
Have you heard about Fife-based distillery, InchDairnie? The technology-focused producer, which opened its doors in May last year, is big on experimentation right across the board – playing with barley varieties, mash conversion techniques, yeast strains, high-gravity fermentation, and beyond. Underlining its innovative intentions, the distillery has shared some details about inaugural release Ryelaw, which, bizarrely, will meet the legal definitions of both Scotch whisky and American rye whiskey. It's made up of "a high proportion" of malted rye, along with malted barley, and will be filled into new American oak casks until the team deem it fit for bottling. Purists might scoff, but according to a report* unearthed by InchDairnie's managing director Ian Palmer, rye was commonly used to make Scotch more than 100 years ago. While it can be described in general terms as a rye whisky, its official categorisation will be 'single grain Scotch whisky made using malted rye'.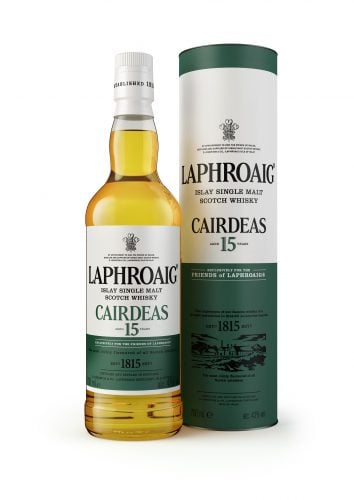 Laphroaig Cairdeas 15 Year Old
Laphroaig releases Cairdeas 15 Year Old
Islay distillery Laphroaig released the latest edition in its Cairdeas series earlier this week. Cairdeas means 'friendship' in Gaelic, and so each year a limited edition bottling is made available exclusively to distillery fanbase Friends of Laphroaig. This latest edition was distilled in 2002, and aged in ex-bourbon casks, resulting in a dram chock-full of fresh nutmeg, toasted almonds, and warming peat smoke. So you wanna get your mitts on a bottle, huh? While there are thankfully no weird frat house initiations to complete in order to become a Friend, you do have to buy one-square-foot of land in the distillery's peat fields. If you visit your plot, you're rewarded with a dram – which is far preferable to, say, having to chug milk and vinegar until you throw up.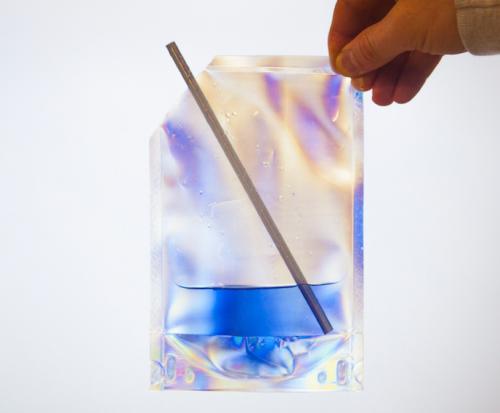 The Buck's Fizz of the future?
Bompas & Parr imagine The Future of Christmas
Not ones for convention, experimental food and drink designers Bompas & Parr have decided to look beyond the Christmas dinner of today and reimagine how the time-honoured tradition might look in the future with a one-off event at the duo's London studio and research kitchen. Forget turkey and all the trimmings; guests can expect edible Champagne bubbles, translucent Christmas pudding served with liquid nitrogen instant frozen brandy ice cream, a fermented human saliva palate cleanse (not sure whose), a Perrier-Jouët Champagne cocktail designed to be served in space, and the pièce de résistance: a sous vide-poached roasted turkey apocalypse. Essentially, the experience aims to "firmly challenge expectations of dry turkey, overcooked vegetables, unnecessarily indulgent pudding, and guilt associated with overeating and excess", with a focus on scientific research and sustainability. If you're interested in going along, tickets cost £80 and include a festive meal, all alcohol, deconstructed crackers and party hats. Cannot confirm if party hats are real or virtual, but pleased to see they'll exist in the future nevertheless.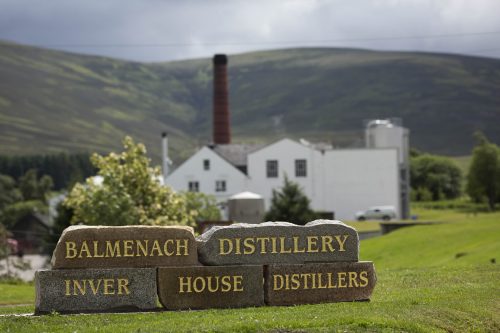 Speyside stalwart Balmenach
Inver House Distillers invests £3 million in making Balmenach 'green'
At almost 200 years old, Balmenach is one of Speyside's oldest whisky distilleries, and now its destined to become one of the most environmentally friendly in Scotland. Inver House is building a biogas plant at the site, also home to Caorunn Scottish Gin, which will significantly reduce its carbon footprint. The project includes a clever bit of kit called an "anaerobic digestion system", which essentially breaks down whisky production byproducts and extracts a "green" methane-rich biogas that will be used to power the site. The distillery already has a wood pellet biomass boiler, and apparently the addition of the new plant will mean that Balmenach will have the lowest carbon footprint of any distillery in Scotland when it opens in spring 2018.
If you, too, have been engulfed by the festivities and are behind on the happenings, this week on the blog we delved into Bowmore's latest bottling (a hogshead from 1966), examined whether vermouth could be the next 'gin' in an epic mythbusting post, and created an unmissable guide to the most festive spirits in existence that is well worth a look.
If nothing else, The Nightcap makes for excellent Friday night pub chat fodder. With that in mind, we'll leave you with this fun factoid: dogs have two elbows and two knees, just like humans.
*It's the 1908/9 Royal Commission Report on Whisky and Other Potable Spirits, if you're interested.