The Nightcap is early this week thanks to the Bank Holiday, but it's filled to the brim with plenty of boozy news for you to enjoy.
Now, we know what you're thinking. "Goodness gracious, a new edition of The Nightcap? But it's Thursday!" Well, you see, there's a Bank Holiday tomorrow, so you're getting your weekly helping of Nightcap glory a day earlier. You could read it again tomorrow if you fancy keeping to some sort of schedule. It won't be any different, but it will be Friday. That's something.
On the MoM blog this week Henry introduced some delicious new Balvenie as part of the Stories range before joining the ranks of Bond, Ernest Hemingway and all kinds of famous explorers by embracing the tropical delights of the Mojito. Adam then cast an eye on crème de cassis, while Annie sat down with bartender Oskar Kinberg from Hide and explained what defines a spirit as 'single estate'. Once again we'd like to say a huge thank you to all those who entered our virtual pub quiz last Friday and an even huger congratulations to the winner, Rohini Mathur. The answers to last week's edition are listed below and you can look forward to another round of tricky boozy trivia tonight at 5pm.
The Campbeltown Malts Festival goes online
For the first time ever the Campbeltown Malts Festival will take place online. Glen Scotia Distillery has unveiled plans to offer its programme of events on the distillery's website following the cancellation of the Campbeltown Malts Festival 2020, which had been scheduled to run from 19-21 May. From the 18 May, you'll be able to take part in virtual distillery tours, a historical Campbeltown walking tour and a video tasting of Glen Scotia's core range. Charles MacLean will also be on hand to introduce the tasting of Glen Scotia's 2020 Festival Edition, the Glen Scotia Limited Edition 14 Year Old Tawny Port Finish, which has been released this month. There's even a dedicated festival playlist collated by the organisers of the Mull & Kintyre music festival. But the highlight is surely the fact that the dunnage warehouse tasting will be available outside the distillery for the very first time. Master distiller Iain McAlister will host the session, which many consider the pinnacle of their Campbeltown Malt Festival experience. This year's theme is The Casks of Campbeltown, and comes with an accompanying tasting set, The Glen Scotia Dunnage Tasting Box. 200 of these will be released in the UK ahead of the festival, while a further 1800 tasting boxes will be distributed around the world. Each contains five 25 ml samples along with password access to a specially created tasting video also hosted by McAlister and are available here. For more info visit www.glenscotia.com/festival. 
The Whisky Ambassador launches online classroom
The Whisky Ambassador has adapted its renowned training course in order for it to be enjoyed while at home. The Glasgow-based company's new online programme features live tuition and, where possible, each participant will also receive a delivery of vials of whisky to their door in order to enjoy the experience of a nosing and tasting session. The course concludes with an exam, including a blind tasting which, if passed, is recognised with an industry-accredited qualification. Bob Wenting, ambassador for the Scotch Malt Whisky Society, will deliver the first virtual classroom in The Netherlands on 9 and 10 May, ahead of the global roll-out of the scheme. A second course has also been confirmed in Canada on 9 and 10 June. "The Covid-19 pandemic has stopped traditional face-to-face and experiential training in its tracks, but we have identified that the appetite for skills development is at an all-time high," said Jo Graham, The Whisky Ambassador managing director. "With day-to-day life not as we know it, we are all continuing to adapt the way we go about our business, both personally and professionally. People across the world are keen to use lockdown as an opportunity to learn new skills or explore new interests – but crucially, without compromising on the quality of learning they would have normally been afforded." To book, you should visit: www.thewhiskyambassador.com/courses-training/ and you can also email [email protected] for more info.
Churchill's Port announces 'Fortify a Friend' initiative
Churchill's Port has launched a new initiative to encourage Port fans to support separated loved ones with a free bottle of the good stuff. The 'Fortify a Friend' campaign has the aim of bringing friends together and funding mental health outreach. To get involved, UK consumers can purchase a six-bottle case of premium port from Churchill's website or a mixed case of Churchill's Port from the online Bar Douro Bottle Shop and the brand will do the rest, by sending a complimentary bottle of port to a nominated friend, who you think could use some support and/or fortification. The gifted bottles will come with a personalised note with the campaign illustration sending cheer to a friend and 10% of sales proceeds will be donated to Mind charity in the UK, and CASA in Porto, providing mental health support to vulnerable groups in isolation. These contributions will be put directly to use at this moment, to fund emergency mental health calls in the UK and providing meals and mental health support to the homeless in Porto. "In these times of isolation, many of us can feel alone in our struggles," said Zoe Graham, director of sales and marketing for Churchill's. "We wanted to do something positive to address this in our own way since Port is all about connection. At our best, we brighten spirits and bring people together. That's not essential, but right now it seems like a good idea." You can purchase your Port right here. 
Introducing, 50 Best for Recovery
The organisation behind The World's 50 Best Restaurants and The World's 50 Best Bars has launched a joint campaign called 50 Best for Recovery! It aims to provide financial relief for the hospitality industry throughout the pandemic, as well as resources for coming out the other side (whenever that may be). The launch comes after the sad news that the event programme for The World's 50 Best Restaurants 2020 (originally due to take place in Antwerp in June) has, like many events, been postponed until 2021. The programme is composed of a few elements. Firstly, the 50 Best Recovery Fund, launched with the founding donors S.Pellegrino & Acqua Panna and Perrier, aiding the survival and eventual revival of restaurants and bars. Then, there's the 50 Best 'Bid for Recovery' auction in June, a fund-raising initiative offering gastronomic aficionados the opportunity to bid for top-notch experiences from the restaurants and bars featured on the 50 Best lists! It's no surprise that there's an online presence too, with 50 Best Recovery Hubs, a source of advice, information and creative inspiration. We love to see the industry coming together in tougher times. Check it all out over on their Instagram!
And finally… It's back to Brexit for the WSTA
With the hospitality industry reeling from the effects of a Covid lockdown with no end in sight, the Brexit wars of last year seem a long time ago. Not for Miles Beale from the WSTA. The transition period ends on 31 December and he has written to Michael Gove setting out ways the Government can help the UK's £50 billion drinks industry when we leave the EU's regulatory framework in 2021. The general idea set out on a new website called Trade 21 should be to make trade as frictionless as possible and make sure any new regulations do not hinder the industry. Proposals include: a two year implementation period for labelling changes; suspend import certificates on all wine temporarily; remove unnecessary regulation that stifles innovation, and the UK should join the World Wine Trade Group. Beale commented: "While we stand fully behind the Government's aim of securing a comprehensive future partnership agreement with the EU, many of the outcomes we are proposing are not dependent on securing a deal – nor would there be any loss of negotiating capital if the Government were to support UK businesses now in the ways we suggest." He went on to say: "By committing to act now, the Government would provide a welcome boost to the sector in these unprecedented and uncertain times. The wine and spirit industry is in a good position to take advantage of the new opportunities leaving the EU presents, but if the Government doesn't deliver it will be venturing into a new trading landscape with its hands tied behind its back." Let's hope the letter doesn't disappear into Gove's already rather full in-tray.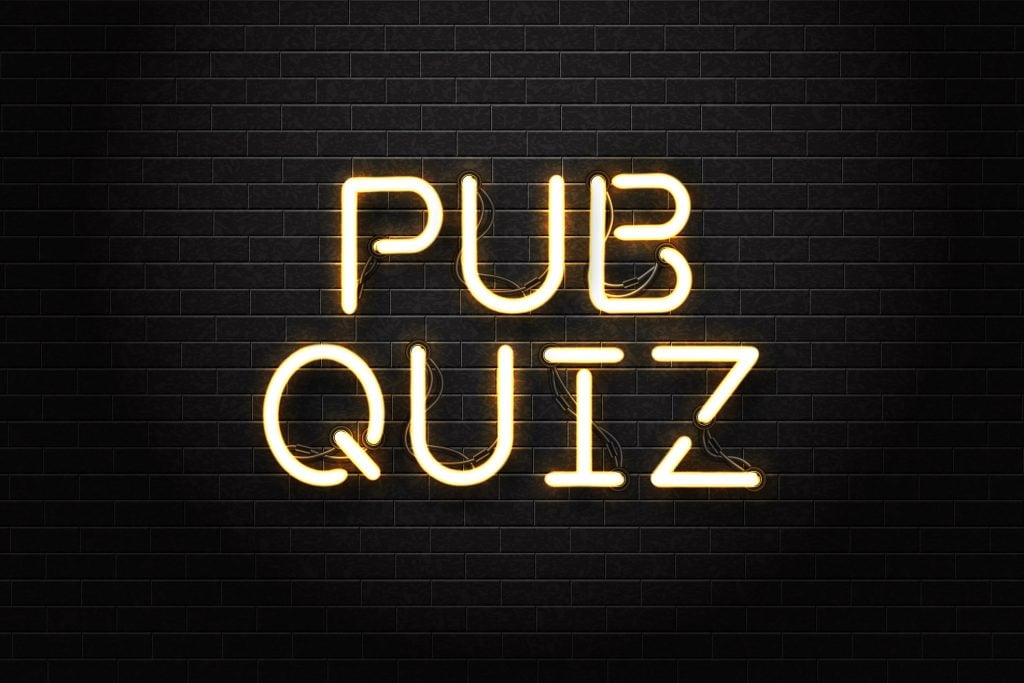 Pub quiz answers
1) What percentage of corn is required to classify a spirit as bourbon? 
Answer: 51%
2) Which of these isn't a cider apple?
Answer: Foxton's Surprise
3) What condiment is used in a Breakfast Martini?
Answer: Orange marmalade
4) Which member of the Royal Family described Chateau Palmer as 'holy Palmer's kiss'? 
Answer: George IV
5) Who wrote the Savoy Cocktail book?
Answer: Harry Craddock
6) The family of Charles Tanqueray, founder of the eponymous gin brand, were originally from which country?
Answer: France
7) The ship the Cutty Sark was built to transport what? 
Answer: Tea.
8) Which island produces wines which are thought to be the longest-lasting? 
Answer: Madeira
9) Which former music industry mogul launched his own brand of rum in 2008?
Answer: Chris Blackwell
10) Which of these isn't a grape allowed in Champagne? Semillon
Answer: Semillon