For many of you, last night was office Christmas party night – i.e. the weirdest night out of the year. If you're not feeling as bright eyed and bushy tailed as perhaps you usually would, we recommend engineering a tea round and sinking into our weekly round-up for a bit of mental TLC.
As we edge ever closer to that annual thing that everyone is either excited for or dreading, booze news continues to happen. We've scooped up these current events morsels into our weekly round-up affectionately and officially named The Nightcap. It's what you are reading right now. Hello.
First and foremost, here's a quick recap of what's been going on here at MoM Towers. We kicked off the countdown to Christmas with these delectable Cognac cocktails, put together an unmissable gift guide to quell those last-minute-prezzie-buying jitters, and let that festive phenomenon #WhiskySanta loose on our checkout, where he gave away £10k-worth of spirits in one day!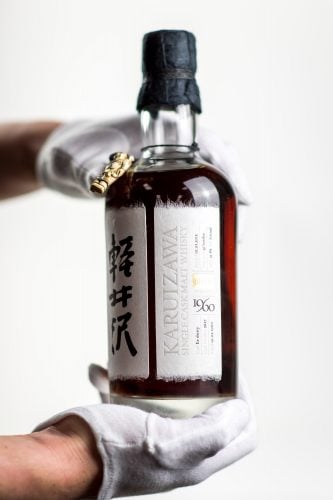 Precious, precious Karuizawa…
Private collectors are stashing £75 million worth of whisky
Yup, that's right. Private whisky collections across the globe are now worth a whopping £75 million in total, spanning 326,000 bottles and averaging out around £50,000 for each individual stash. According to a survey carried out by Rare Whisky 101 and Whisky Auctioneer, the average whisky collection contains more than 200 bottles, worth, on average, £228 each. What this means is that most whisky lovers* are spending more than £10,000 every year on rare whisky; a small proportion (1%) are spending a whacking great £100,000 on refining their collection. Seriously. Unsurprisingly, The Macallan is the hottest brand among collectors, followed by Ardbeg, Highland Park and Springbank. Out of the 1,542 whisky collectors and investors surveyed, just 18% said financial value was "unimportant"; more than half (56%) are looking to make a "positive financial return" on each bottle. The value of rare Scotch whisky sales at UK auction is set to top £20 million for the first time ever this year – but we'll find our for sure when The Full Year 2017 RW101 report is published in January.

It's like a booze videogame character select screen…
The International Wine & Spirit Competition (IWSC) unveils 2017 Power List
They're not just about recognising the best wines and spirits; the IWSC is also big on championing the talent among the industry's leading winemakers, producers, distillers and experts. Topping this year's Power List is The Dalmore master blender Richard Paterson, who also scooped the IWSC's Lifetime Achievement Award at its award ceremony in November. Nicknamed 'The Nose', Paterson is more than just a superior olfactory system; his expertise in cask finishing and maturation has led him to craft some of the standout drams of this century. Gin Foundry co-founder and resident Sunday Brunch gin expert Olivier Ward too made the list, his unparallelled knowledge of the spirit earning him the accolade of IWSC Spirit Communicator of the year; while resident wine expert on ITV 4's The Wine Show Joe Fattorini has been leading the charge within the sector, landing him the competition's Wine Communicator of the Year award.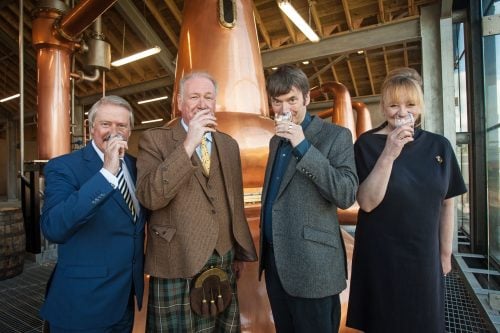 A lovely picture from the Lindores Abbey Distilling of their opening day, which ups this blog's Richard Paterson count up to two
Production begins at Fife-based Lindores Abbey Distilling
Lindores Abbey Distillery fired up its stills for the first time on Wednesday, bringing distillation back to the historic landmark for the first time in more than 500 years. The distillery, which is located on the site of the first recorded whisky distillation in Scotland, will produce 150,000 litres of spirit a year – a fair bit more than the "eight bolls of malt" used to make aqua vitae there in 1494. Distillery manager Gary Haggart had the honour of taking the first cut of spirit from the stills, which was promptly decanted into Woodford Reserve and Old Forester bourbon barrels from Kentucky. While it waits for the obligatory three-year Scotch whisky maturation period to pass, the distillery will produce Lindores Abbey Aqua Vitae, made from the same herbs and spices that would've grown on-site all those years ago. We can't wait to try it.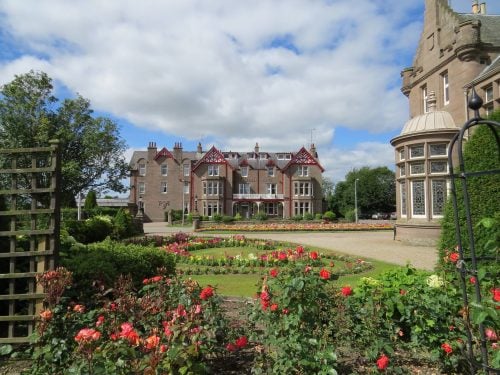 A photo from the Glenesk Hotel, showing off the very handsome hotel grounds.
Scottish hotel breaks world record for largest whisky collection
A collection we can get behind, this. The Glenesk Hotel in Angus has broken the world record for the largest number of whiskies for sale behind its bar – a whopping 1,031 different varieties. This enviable selection features malt whiskies from every working distillery in Scotland, and is part of a larger collection curated by owner Dylan Wren totalling 2,500 bottles (though the others are not included, since they're not available to buy). The whiskies include malts from every single working distillery in Scotland, as well as many super-rare bottlings, including the bar's most expensive dram, a 25-year-old Lagavulin priced at £248 a go. Two huge tomes contain a full list of the whiskies and tasting notes for each bottle, so you can make an informed decision (or eye up the more expensive ones with envy). We know where we're going on holiday next…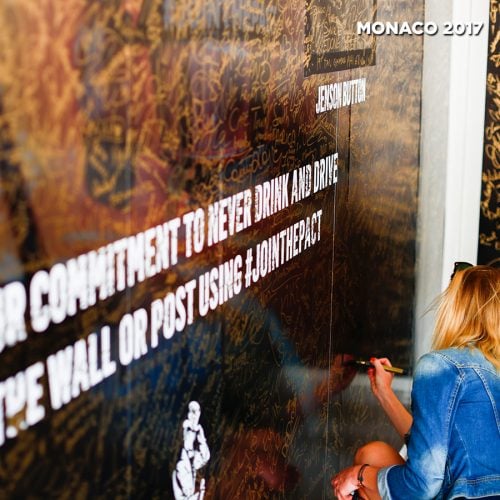 #JoinThePact
Millions of us promise Diageo we'll never drink and drive
More than seven million adults have signed a declaration never to drink and drive through Diageo's Johnnie Walker #JoinThePact programme – hitting its goal more than a yeah ahead of target. The drinks giant launched the campaign, which is fronted by former and current F1 drivers Mika Häkkinen, Stoffel Vandoorne and Fernando Alonso, back in 2008, and it has now reached more than 40 countries across five continents. Häkkinen even visited London this week to encourage more people to pledge, and paid a visit to the Houses of Parliament to nag MPs into signing up. Top bloke. Since it's been such a storming success, Diageo has upped its ambitions, aiming to secure 50 million pledges by 2025.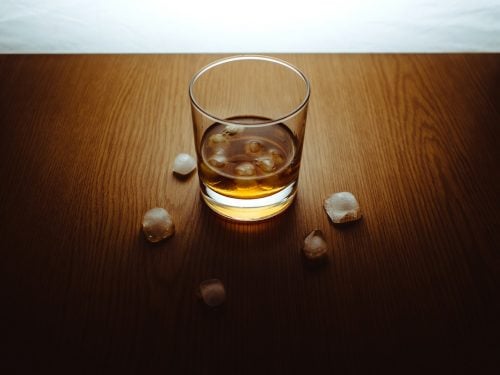 Some of you won't agree with this picture, but ice does sometimes get put into whisky.
Whisky proven to kill ice bacteria
A discovery to thank our Italian friends for – did you know that whisky kills bacteria in ice more effectively that vodka?! It weirds us out a bit to think about the nasties lurking in our favourite bar's ice bucket, but apparently it's a 'cold-bed' for all things grim. Luca Settanni, Raimondo Gaglio and their team of boffins from the University of Palermo took 60 ice samples from homes, restaurants, bars and ominous-sounding 'industrial sources'. They found a whopping 52 strains of bacteria from 31 different species! Gross. But fear not – they also discovered that whisky does a better job at killing them all off than vodka, cola or tonic water. They've published the results in the Annals of Microbiology but we reckon a key takeaway surely has to be, if in doubt add whisky.
Right, that's your lot. Now, go and do weekend things.
*Not sure how much you can profess to love said whisky if you're not actually drinking it, but we've already made our thoughts on this kind of thing pretty clear.