Boutique-y Dave is here to help us mark a most momentous moment (slightly delayed, for obvious reasons) as That Boutique-y Whisky Company celebrates a decade in the business with some awesome 10th birthday releases…
That Boutique-y Whisky Company launched on 12 September 2012 with two single malts from arguably the most collectible Scottish distilleries (Ardbeg and Macallan) alongside two single malts from long-closed Scottish distilleries, Caperdonich (2002) and Port Ellen (1983). Strong start!
Since then, Boutique-y has always sought to fuse the very best whiskies with a serious dollop of fun which was a departure from nearly everything we saw in whisky back in 2010/2011. Everything was so serious and earnest in whisky branding and our labels were the first significant departure from convention. Artist Emily Chappell has been behind each and every one of them, right from the start.
For our 10th Anniversary, the whisky team has brought some of our favourite distilleries back for some rather special releases and Emily has really outdone herself with the label designs.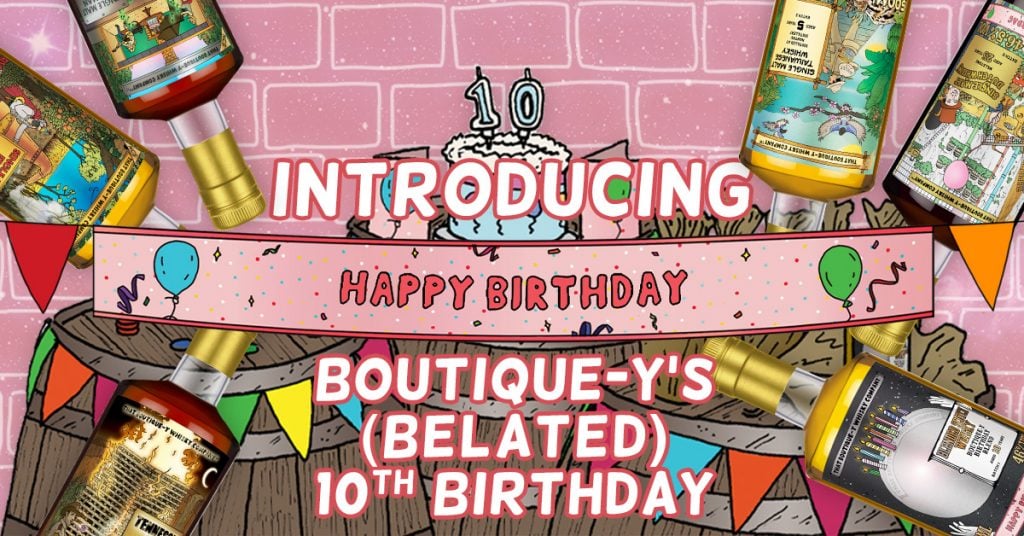 The 10th birthday range
Of course, we have a Boutique-y Birthday Blend! Why wouldn't we have? It's a 10 Year Old Blended Scotch whisky that Sam Simmons, 'Dr. Whisky' has brought together for raising a toast to celebrate our first decade! We've bottled some marvellous malts, from labels you've seen before and that we feel have defined Boutique-y's first decade: French distillery Armorik, Germany's Elsburn, Nantou from Taiwan, a sherried Tennessee Rye, and a very long-aged Millstone from the Netherlands.
To further mark the occasion we're introducing That Boutique-y Brandy Company with, um, our very first Calvados, the start of something uniquely Boutique-y. But with all our world whisky offerings, we haven't forgotten about Scotch. In fact, we've really gone for it with these five beauties. Emily has reinterpreted a handful of labels she's been drawing for ten years and made a conscious step into a new decade with her designs. We'll hear more on Emily later in the week, while Sam will give the MoM readers a wider history of Boutique-y too.
Oh, and let us not forget Boutique-y Rum, who has chosen some cracking rums to celebrate our birthday too.  You can head over to That Boutique-y Rum Company to find out more on that!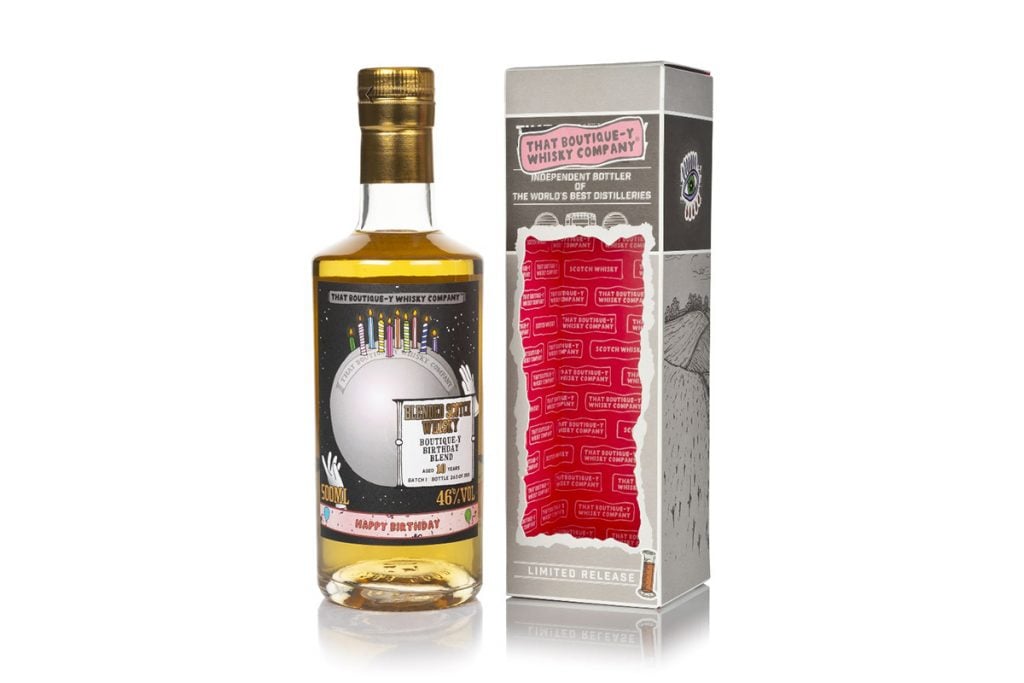 We were going for simplicity, not complexity with this blend. Two outstanding casks coming together to present a toasting Birthday blend! A bracing blend of just one immensely characterful well-aged Islay single malt and one bright buttery Edinburgh grain for this Blended Scotch Whisky with deceptive depth, and dangerous sessionability.  
Nose: Sweet, buttery grains, and lemon creams. Green melon, black pepper, and brine, with just a hint of beach campfire smoke drifting through.
Palate: Wrigley's Juicy fruit gum, ripe papaya,  lime zest, more black pepper, and some rye bread spiciness. A lingering gentle smoky finish with a pinch of salt. Smashable!

We're heading back to France for another single cask from the Warenghem distillery. This 8 Year Old Armorik has been matured in an ex-Chouchen (mead) cask. Bottled at Natural Cask Strength (NCS) 59.3% ABV we're expecting to get around 355 bottles from this cask.
Nose: Rich caramelised orchard fruits, baking spices; nutmeg, black pepper, and a hint of cinnamon, with charred wood, and honey sweetness. Complexe et intéressant.
Palate: Big and bold! A honeyed sweetness, balanced by rich oak spices. Baked apples charred oak, oiled leather, with hints of ginger. Long spicy finish. Très bien!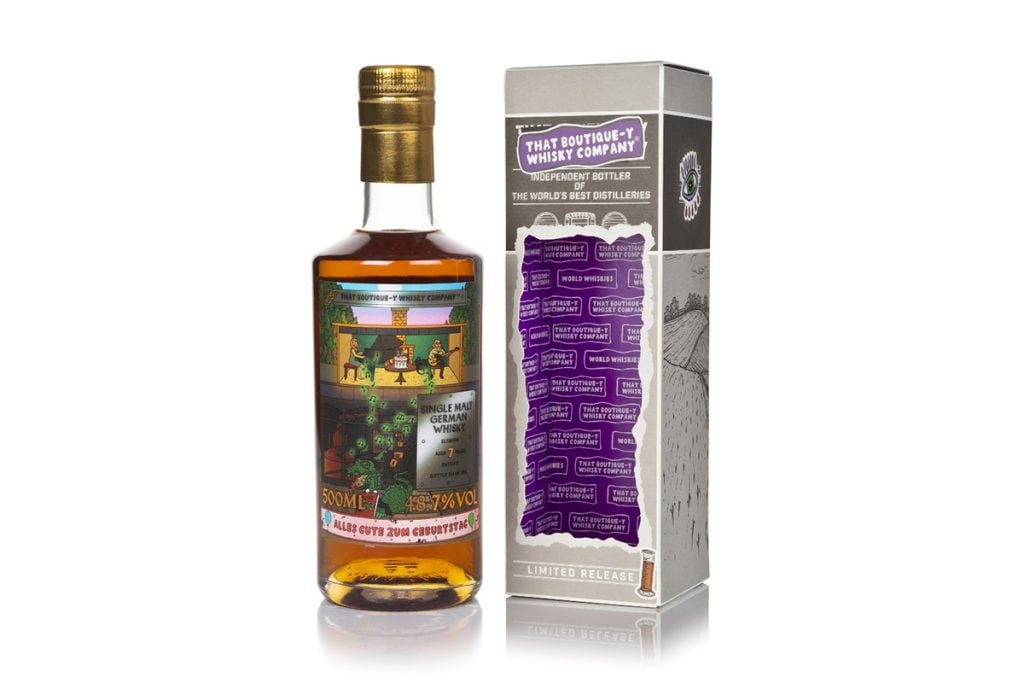 It's back to the superb German distillery, formerly known as Glen Els (until the Scotch Whisky Mafiosa slapped their wrists) Elsburn. This 7 Year Old single malt has been matured in an ex-Rivesaltes cask. Bottled at natural cask strength (NCS) 48.7% ABV (yes – a very high angels' share), we're expecting around 345 bottles out of this cask.
Nose: Sweet honey and roasted nuts; almonds and pistachio. It reminds me of pink and white, nougat. Dried fruits follow; raisins, prunes, and dried apricot. Stunning!
Palate: Rich, and another wonderfully balanced Elsburn. Walnut oil, almond butter, and spicy wood. Leather, cocoa, and plenty of dried fruits. Long spicy finish. I love this!

Holy Moly Millstone! We're HUGE fans of this distillery, and stunned that Patrick Zuidam would share this magnificent 25-year-old single malt with us. This Millstone is a true birthday treat from The Netherlands! A 25-year-old single malt, distilled in 1996, the very start of their whisky-making history. This whisky has spent its life quietly maturing in an Oloroso Hogshead, and we've bottled it at NCS, 46.5% ABV.
Nose: Big, bold, and powerful. Blackcurrants, black cherry, leather, figs, stewed fruits, and all manner of sherried fruits. There's a vintage Port note to this too.
Palate: This is an exceptionally complex whisky! All of the sherried fruits, with bitter dark chocolate. coffee grounds, a rich dark cherry liqueur. Spectacular!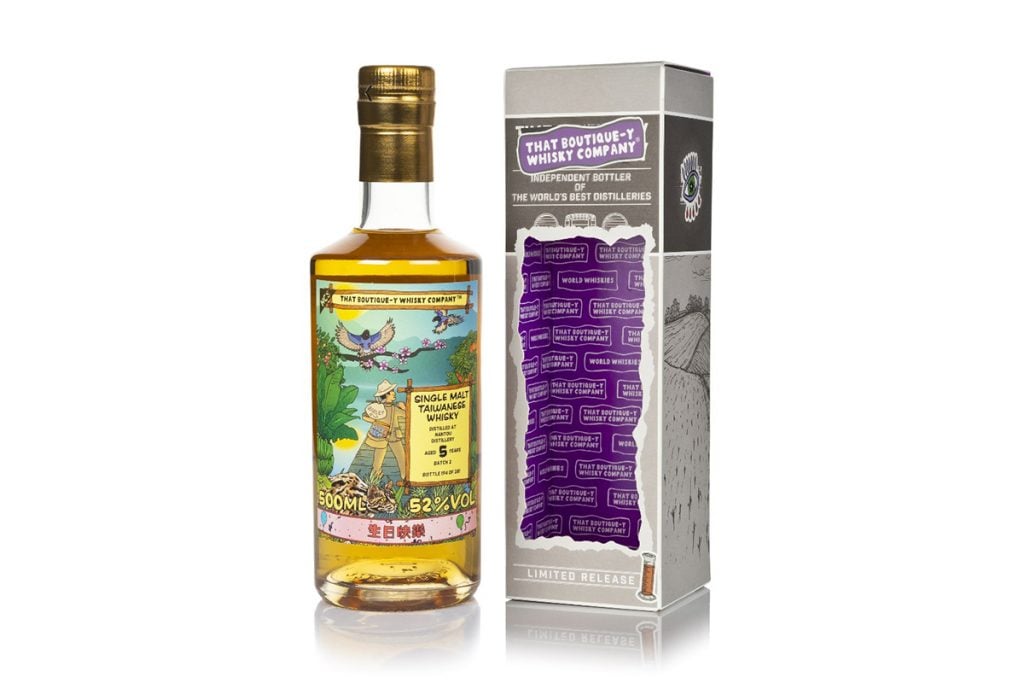 Here's our second release from Taiwan's Nantou Winery, and distillery. When we released our first Nantou in our World Series Boutique-y whisky collection, it disappeared in minutes! This 5 year old, is distilled from their peated malt (imported from Scotland, of course) and has matured in an ex-bourbon cask. We've bottled this at NCS, 52% ABV, and there should be around 231 bottles available.
Nose: Sweet vanilla, apricot, and ripe apple, alongside chalky grist, salty seaspray, and some sooty peat smoke. You could be forgiven for thinking this was coastal Islay
Palate: Mouth-coating, oily malt leads the way for a hefty hit of spice. Smouldering embers and earthy ash are lifted by a touch of seaweed and lemon zest. A long ashy finish. It's a cracker!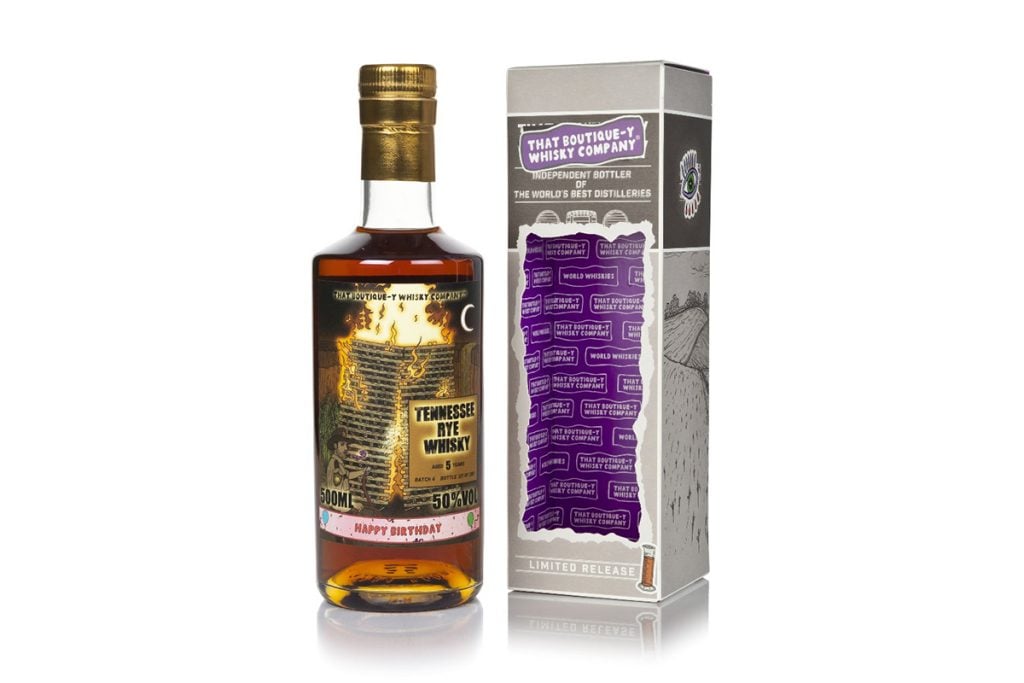 Our fourth batch from this unnamed Tennessee distillery is a 5 Year Old Straight Rye Whisky, married from liquids that had spent finishing periods in ex-Oloroso casks and ex-Pedro Ximenez casks. It's a release of just 230 bottles at 50% ABV (100% US Proof)
Nose: Rich and fruity: Juicy melon,  papaya, over-ripe strawberries, black cherry, and plums. Hints of dark chocolate, polished wood, and chalk dust.
Palate: Rich and well-rounded on the palate. A slow build-up of cooking spices and rich caramel, joined by cherry, dark chocolate, burnt toast, and a hint of wood char.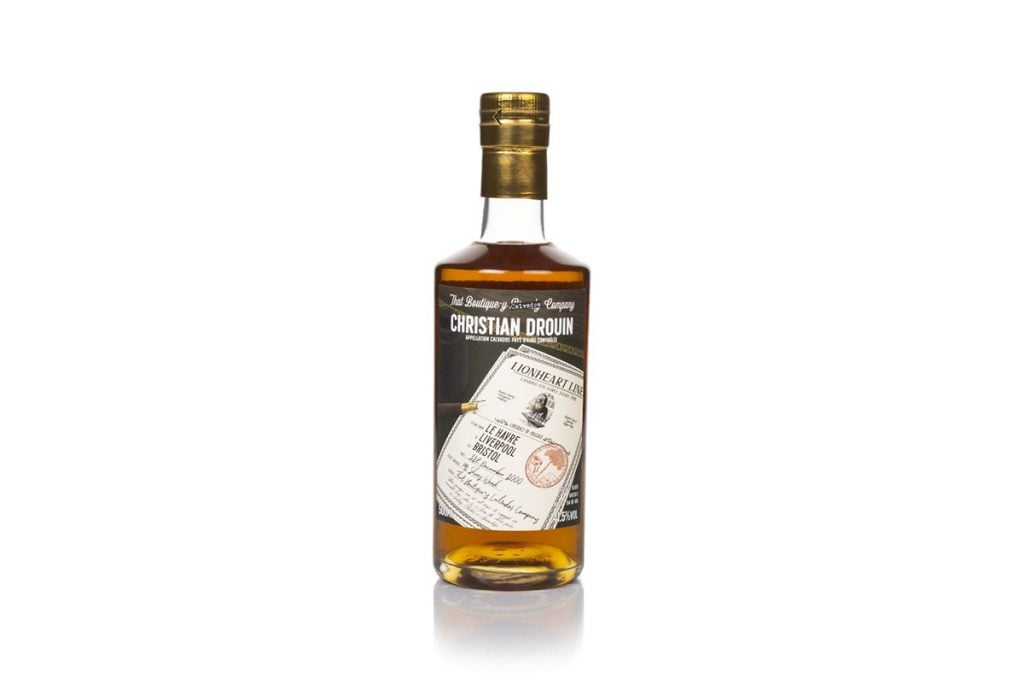 Finally, from the whisky team, we'd like to take this opportunity to introduce you to That Boutique-y Brandy/Calvados Company with this 21 Year Old Calvados. This is a particularly intriguing Calvados from Christian Drouin. The story for this one begins at the very end of the year 2000, when the spirit was distilled.
Nose: Rich, fruity and floral.  Delicate orchard blossom followed by stewed apples, caramelised poached pears, raisins and Medjool dates. A complex, and divine nose
Palate: Complex and beautifully balanced.  Notes of cinnamon baked apples and a delicate wood spice. Waxy wood polish, roast nuts, and raisins. Drying, waxy finish. Just beautiful!
Birthday Scotch Whiskies
I mentioned our Scotch Whisky Birthday Bonanza earlier. I'd like to introduce these magnificent bottlings to you now.
We asked our artist, Emily, to interpret our usual Boutique-y labels in a 'litho screen print' style for these Scotch whiskies. If you haven't seen that before, I urge you to check out her website and take a look at some of the work she does outside of our Boutique-y World.
We have saved these five casks of stunning scotch whiskies, especially for this auspicious occasion, and have adorned them with stunning labels. Each of the labels, bringing an element from the original labels.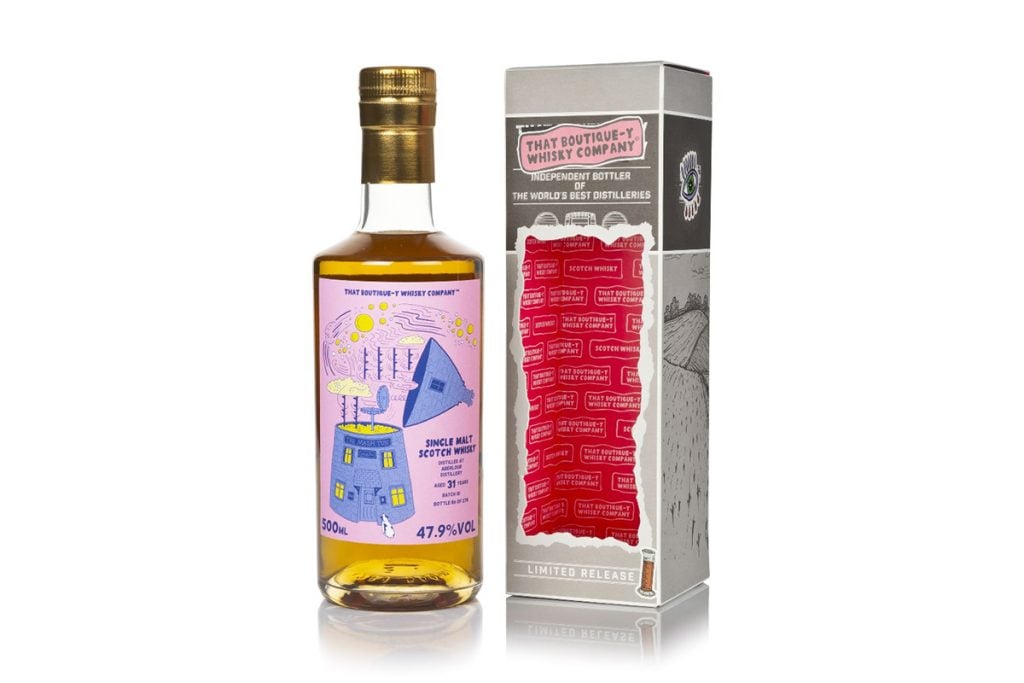 Our 10th release from Speyside's Aberlour distillery is a 31 Year Old, distilled in 1990, and matured in a single barrel. We've bottled this at cask strength (naturally). It's the oldest Aberlour we've ever bottled, too!
Nose: Fresh and bursting with garden fruits, apples, pears, plums, and a little peach too. Hints of barley sugar too.
Palate: Again, fresh and fruity with some citrus zest too. Tinned peaches,  apricot, and stewed apples. Just a hint of liquorice allsorts too. Spectacular!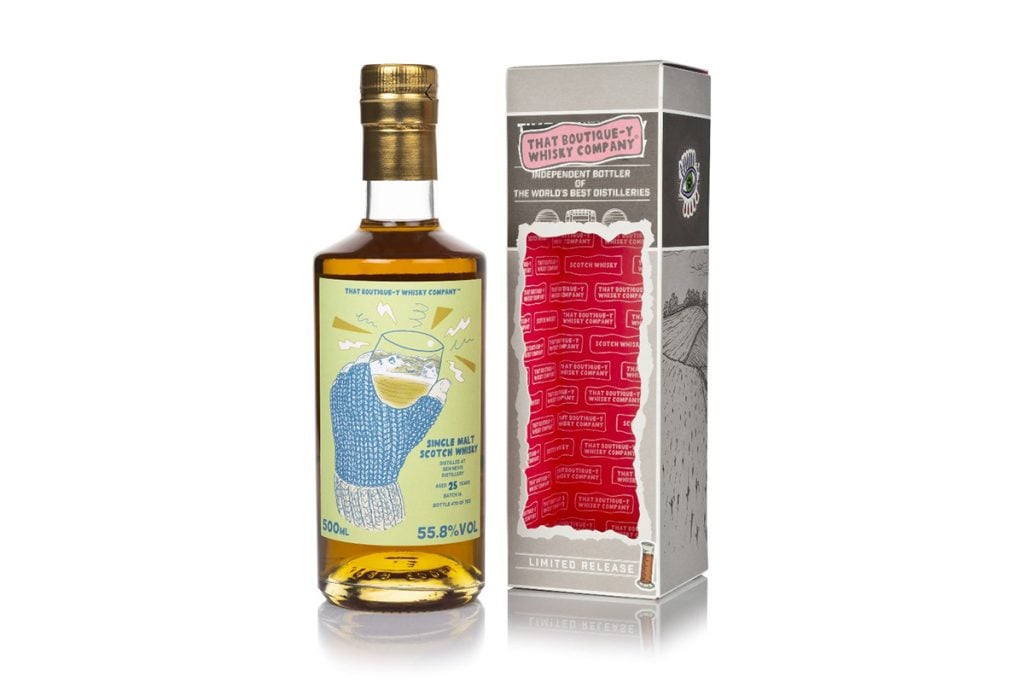 One of the few remaining truly "old-style" producers in Scotland, Ben Nevis has arguably never been as fashionable as it is now, with certain vintages (including this 1996 example) earning cult followings.
Nose: Overripe oranges on the turn, waxy shoe polish, and a little sour apple juice too. Hints of rancio, dried fruits, and balsamic. Funky!
Palate: Big, and meaty. Balsamic glaze, dried fruits, leather, tobacco, slightly earthy, waxy, and black pepper. Ooh dirty!! Classic '96 Nevis!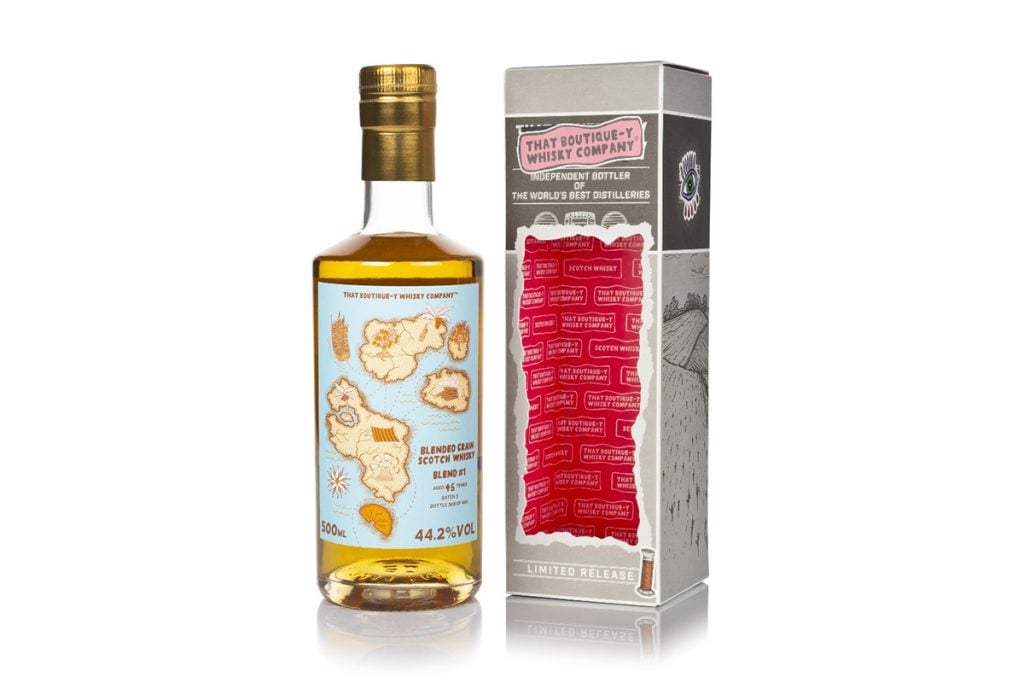 Not only is this a 45 Year Old Blended Grain whisky, but it's a blend of just two distilleries, both of them long closed, and one of the two, only operating for a very short period of around 22 years before it was closed.
Nose: Gentle, with vanilla, white chocolate, and a touch of coconut,. Fresh sawdust, tinned peaches. Icing sugar.
Palate: Fresh and fruity. Kiwis, blood oranges, and a touch of mango. Jaffa cakes, vanilla, and soft oak tannins. Delicious, like only old grains can be!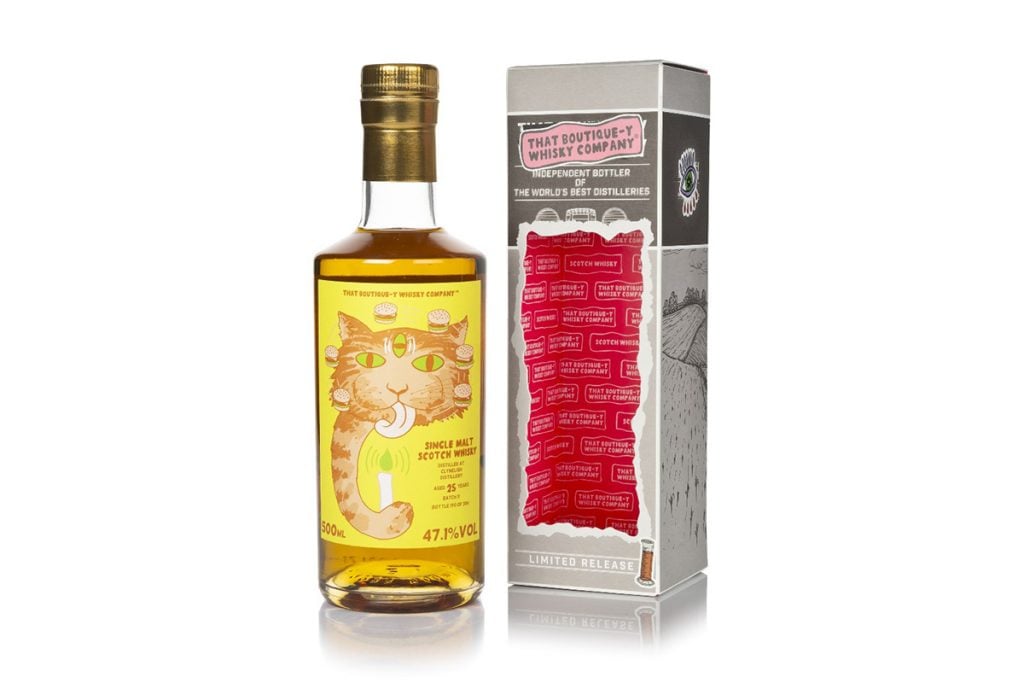 Come on now, it's our 10th birthday, let's pull out all the stops! Here is a treat we've been nurturing in our warehouses for years, a birthday celebration-worthy 25 Year Old Clynelish (Cline-leash)
Nose: Waxy plasticine notes immediately! Green apples and butterscotch. Salty coastal notes follow, with hints of pineapple too.
Palate: Exceptional! Waxy pineapples and tangerines, in brine. Tart apples and a hint of walnut oil. Very classy!
This Glenf…amazing unnamed Speysider has reached the great age of FIFTY and we just had to include it in our 10th Birthday bonanza, bafflingly still holding onto an ABV of 52.5%!
Nose: Lush green fruits and polished hardwoods. Ripe banana, dried tropical fruit chunks, and apple crumble. A hint of sandalwood.
Palate: Rich and complex. Lots of banana, custard, lemon zest, herbal teas, and golden syrup, . Hints of Camphor and more of those polish notes. Just glorious! Not the woody whisky you'd expect at this age.