Venture with us using the magic of digital technology to the heart of Speyside to visit one of the region's finest distilleries: Glenrothes!
Just because you're self-isolating or on lockdown, it doesn't mean you can't enjoy a good distillery tour. How is this possible? Thanks to the power of VR, of course. In this series we're going to take you around some of the finest distilleries across England, Wales and Scotland from the comfort of your own home. This week, take in the sights at a Speyside powerhouse. Enjoy!
Today Glenrothes may be a giant in the Scotch whisky industry, but its construction very nearly didn't happen. It was founded in 1878 by James Stuart and Co., the group that licensed Macallan a decade prior. When Stuart left to focus his efforts on the Macallan distillery, the three remaining members of the syndicate; William Grant (not that one), Robert Dick and John Cruickshank were only able to build the distillery thanks to a timely loan. In 1897 and 1922 the distillery experienced disastrous fires, with the latter destroying the No 1 bonded warehouse and with it, 2,500 casks of Scotch whisky. Fortunately, the distillery was able to make it through the tough times and increased its capacity during the 1960s boom from four to six stills. Another pair was added in 1980 and by 1989 the distillery had ten distinctive stills. The very tall stills equipped with boil bulbs help create the signature Glenrothes style as they maximise reflux which results in a bold, complex spirit that matures beautifully in sherry casks. Glenrothes Distillery is well known for its ties with Berry Bros & Rudd which began during the 1920s with the release of Cutty Sark. Its a major component in the number one top-selling blended Scotch in America.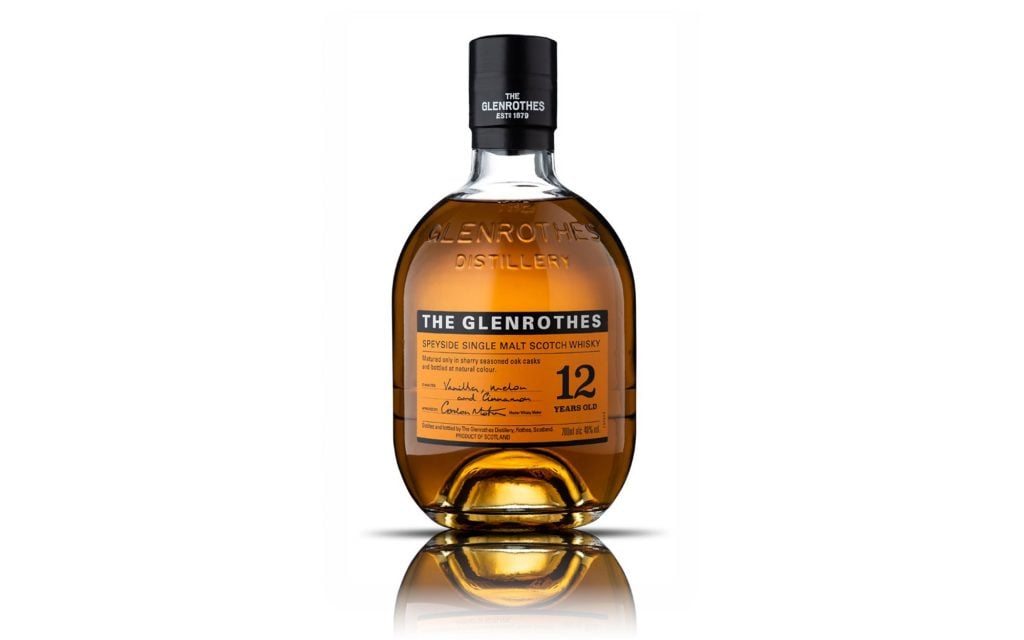 A perfect way to learn more about Glenrothes would be to taste some of its delightful whisky! We'd recommend getting stuck into the recently revamped range with The Glenrothes 12 Year Old – Soleo Collection, which is packed full of all kinds of sherried deliciousness. As always, we can deliver to your doorstep, so lockdown is not a problem. 
The Glenrothes 12 Year Old – Soleo Collection Tasting Note:
Nose: Gingerbread, stewed apple and earthy vanilla, then soft tropical fruit notes and a hint of sherried funk.
Palate: Creamy hazelnut, dried fruit and a hint of cinnamon. Hints of chocolate, old leather, dried herbs and tobacco add depth among Galia melon and honeyed oak.
Finish: Long and sweet with a touch of baking spice and more stewed fruits.