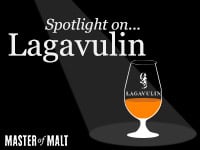 We're having a good ol' look at Lagavulin today, and we're also giving you the chance to win a trip to the legendary distillery; including a tour, tasting, bottles and even some peat cutting!
Throughout 2016, the Lagavulin distillery on the Isle of Islay has been celebrating its 200th Anniversary. If 200 years of delicious well-peated whisky production isn't something worth a year-long celebration, we don't know what is! Fancy a trip to the Lagavulin distillery to see where they've been distilling for all these years, along with a whisky tasting, peat-cutting experience and signed bottles? Then you'll want to enter our competition to win all of that!!!

Anyone who buys a full bottle of Lagavulin whisky before Christmas Day will be entered into our competition to win a trip for two to Lagavulin! On the first day of the trip, the winner and guest will tour the Lagavulin distillery and warehouse and enjoy a Lagavulin tasting, and on the second day they'll partake in a peat cutting experience and visit Port Ellen. The prize includes return travel to Islay from any UK address and one night's accommodation (with breakfast), as well as lunch and dinner and a bottle of Lagavulin 8 Year Old – 200th Anniversary Edition for the winner and guest and a bottle of Lagavulin Islay Jazz Festival for the winner – all three signed by Lagavulin Distillery Manager Georgie Crawford! The competition is open now, so go ahead and enter (no purchase necessary – see Terms & Conditions below)!
UPDATE: Congratulations to John Ashby, who was our lucky winner! Enjoy your visit to Lagavulin!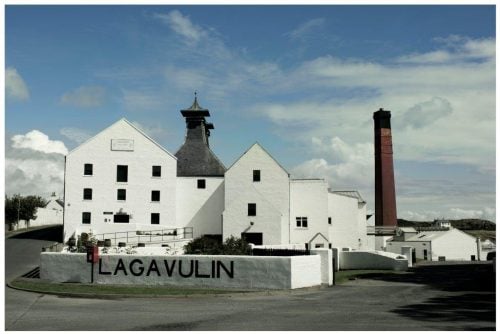 This is where you could be heading!
So, let's take a gander at those 200 years that Lagavulin have been celebrating, shall we? Lagavulin is one of a trio of distilleries that you'll find on the south coast of Islay (along with Ardbeg and Laphroaig – together sometimes known as the Kildalton distilleries). It was founded in 1816 by John Johnston, although there had been illicit distilling going on in the area since 1742 – naughty! A second distillery named Ardmore was founded shortly afterwards nearby, though this became part of Lagavulin a few decades later.
In 1836, John Johnston died and Lagavulin was bought by Alexander Graham, a spirits merchant from Glasgow. Following that, in 1861, the distillery came under the ownership of James Mackie, who brought in his nephew Peter Mackie to work at Lagavulin shortly afterwards. Peter Mackie became a popular figure in the whisky world, known for working incredibly hard indeed, to the point where he earned the nickname Restless Peter. His endeavours included being a force behind White Horse (who, of course, produced the popular White Horse blend), founding Craigellachie in 1890 and creating the Malt Mill distillery alongside Lagavulin in some disused distillery buildings in 1908.
Malt Mill produced whisky until 1962, when it was closed, but Lagavulin continued on afterwards – incorporating two of the Malt Mill stills into their own stillhouse. They decommissioned their own floor maltings in 1974 and they began to get their malt from Port Ellen. The distillery ran a two day working week until the 1980s, which has resulted in some problems meeting the high demand for their whisky over the years. Lagavulin was one of the six whiskies marketed as part of the 'Classic Malts of Scotland' (along with Cragganmore, Dalwhinne, Glenkinchie, Oban and Talisker) when it was launched in 1988.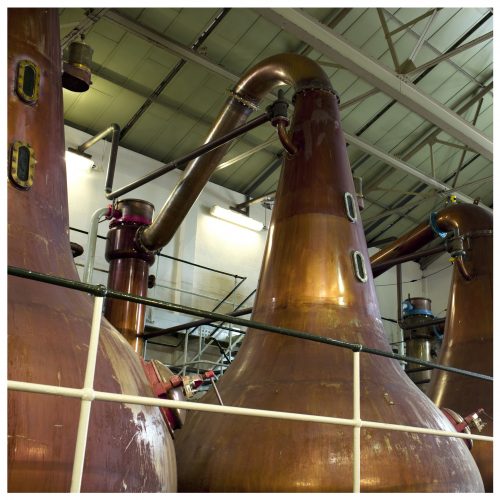 Lagavulin's stills – handsome, ain't they?
In recent years, Lagavulin has received a fair amount of time on the silver screen and television – it was referenced in 28 Days Later and The Girl Who Kicked the Hornets' Nest, and Parks & Recreation's Ron Swanson often enjoys a glass of Lagavulin 16 Year Old. Nick Offerman, the actor who plays Swanson, is a big fan of Lagavulin and even made a video of himself drinking a glass in silence by a log fire for 45 minutes. Essential watching. Not optional.
So, seems only right to taste a few Lagavulins to round this off, doesn't it? Let's have a look at the ever-dependable Lagavulin 16 Year Old, the Distillers Edition and an 8 year old expression released as part of their 200th Anniversary celebrations (all three of which will get you entered into the aforementioned competition should you buy a bottle!).

Lagavulin 16 Year Old – 43%

Tasting Note for Lagavulin 16 Year Old
Nose: More like Lapsang Souchong tea than Lapsang Souchong! One of the smokiest noses from Islay. It's big, very, very concentrated, and redolent of iodine, sweet spices, good, mature sherry and creamy vanilla. Stunning.
Palate: Very thick and rich. A massive mouthful of malt and sherry with good fruity sweetness, but also a wonderful sweetness. Big, powerful peat and oak.
Finish: Long, spicy finish, figs, dates, peat smoke, vanilla.

Lagavulin 1999 (bottled 2015) Pedro Ximénez Cask Finish – Distillers Edition – 43%

Tasting Note for Lagavulin 1999 (bottled 2015) Pedro Ximénez Cask Finish – Distillers Edition
Nose: Peat and iodine go toe to toe with sticky dried fruits including sweet Corinth raisins, but they all join together and become friends.
Palate: Vanilla, rum and raisin, rich smoke, juicy Sherry, hazelnut, sticking plasters…
Finish: Long with cocoa, porcini mushroom and toffee.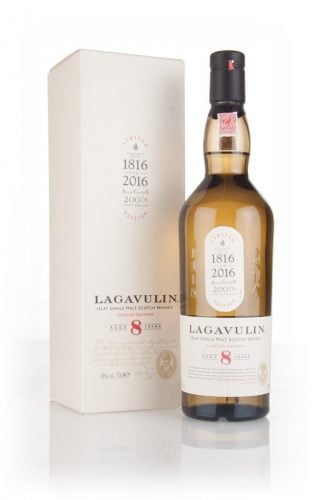 Lagavulin 8 Year Old – 200th Anniversary Edition – 48%

Tasting Note for Lagavulin 8 Year Old – 200th Anniversary Edition
Nose: Well-smoked malt, tar and kippers, with a side of honey-glazed dried apricot. Growing notes of vanilla custard and a slight nod to cookie dough.
Palate: Pear drops, crumbly biscuits, waves of heavy smoke. Subtle flashes of sea salt every once in a while as it develops.
Finish: Long and quite drying. A touch of ash and crushed peppercorn.
Terms & Conditions
The Chaps at Master of Malt