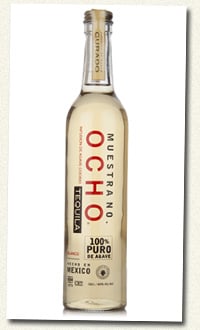 ¡Atención, por favor!;  something amazing has just happened in the wonderful world of tequila, something so momentous you are simply going to have to cancel that vitally important life-saving heart surgery and give this announcement your full, undivided concentration.
Leading tequila producer Ocho has devised a new way of producing Mexico's favourite way of getting tourists to star in humiliating photographs featuring giant sombreros. It's called Ocho Curado and Master of Malt has got the first bottles to hit the UK, and as yet we're the sole retailer to hold any. 
But why should you trouble yourself? Well, basically, the traditional world of tequila production has been turned on its head. Let me elucidate…
Ocho's Curado tequila is made by macerating cooked agave in blanco tequila, the very same agave used to make the spirit in the first instance. Its reintroduction post-distillation introduces completely new agave flavours to the spirit, giving what is effectively a blanco tequila oodles more colour and character.
Here are our hastily-compiled tasting notes: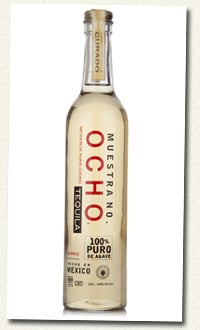 Nose: Intensely fragrant, with notes of Rhododendron leaves, oregano, black treacle and just a hint of gorgeous smoked paprika. These aromas develop and begin to offer up notes of nutmeg, pan-fried habanero chillies, hops and Muscovado.
Palate: Smoky, oily palate which offers up charcoal, caramel sweetness and Dandelion and Burdock. There are hints of linseed oil, paprika, tomato puree, manuka honey and pancake batter, and huge spice notes (particularly cumin, turmeric and cassia bark).
Finish: It ends bittersweet with burnt cedar wood, white pepper, parsley and toffee brittle.
Overall: An incredibly unusual tequila – both fascinating and beautifully complex!
Only 460 litres of Curado have been produced so far, so it's likely to disappear faster than Speedy Gonzales on Benzedrine. ¡Salud!
Gareth.