A limited edition release from The Lakes is always worth celebrating. This latest bottling is sherry-tastic, aged in a combination of Oloroso, Palo Cortado, Fino, and Manzanilla casks. It's the Lakes Infinity!
There's been a lot of English whisky news since we last featured something from the Lakes back in April. Firstly, a group of distilleries including the Lakes set up the English Whisky Guild (EWG) to help define, protect and promote the growing English whisky category. A GI has been submitted to Defra, the UK department of agriculture, for approval. It hasn't all gone according to plan as one distillery has left due to creative differences.
Big news from The Lakes
The other big news is that the man behind The Lakes unique flavour, Dhavall Gandhi, left the distillery in May. Not because of creative differences, we hasten to add. He has set up a consultancy firm, the imaginatively titled Dhavall Gandhi Whisky. Happily one of his first clients is the Lakes Distillery so each release is still overseen by Gandhi. He told us back in May: "Although I am not involved in the day-to-day running of the operations, I still maintain full creative control of the liquid from NMS to the final product. This is a novel approach and it allows me to focus on things I do best."
So this latest limited release called The Lakes Infinity is very much Gandhi's baby. It's part of his Whiskymaker's Editions series where he gets to let his hair down a bit from the core range. It has brought us such delicious bottles as Miramar aged in tawny Port casks, sold out sadly, and Mosaic, also sold out – these limited releases don't hang around for long.
A medley of sherry casks
This time sherry casks take centre stage in the Lakes Infinity. But rather than the usual PX or Oloroso used by most blenders, Gandhi has lined up some unusual casks including dry salty Manzanilla, almond-tinged Fino, and the very rarely seen Palo Cortado – a style of sherry that's like a cross between an Amontillado and Oloroso. There's also some Oloroso in there. But the variety isn't just in the ageing. Gandhi makes three separate washes using three different yeast strains. These then might be distilled into heavy or light new make before ageing separately (read a fuller explanation of this here). This gives him a huge palate of whiskies to choose from when making up a blend. 
The result is an incredibly complex, rich and elegant single malt that recognisably Lakes but does something a bit different with the dried fruit and nuts amplified. Just as something in the Whiskymaker's Editions series should do. As is usual with Lakes releases it's bottled at a good strength, in this case 52% ABV. Did we mention this is a limited release so there's only one bottle allowed per customer?
The Lakes Whiskymaker's Editions Infinity is available from Master of Malt. Click here to buy.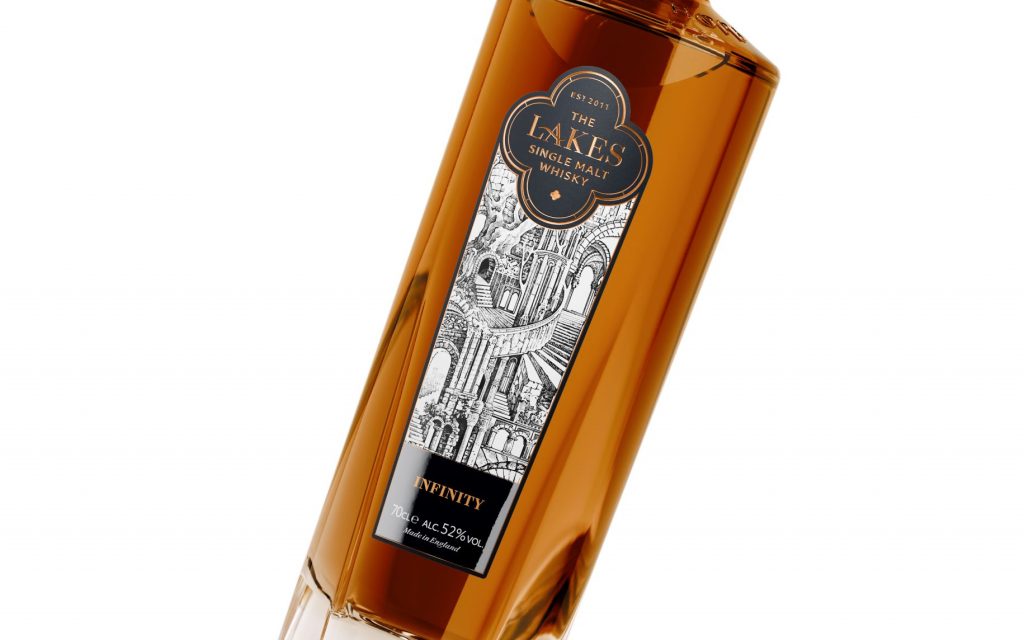 Tasting note from The Chaps at Master of Malt
Nose: Sea salt dark chocolate, ginger snaps, and caramel with toasted spices and polished oak.
Palate: Black Forest gâteau is joined by oily nuts, butterscotch, thick bitter marmalade, and black pepper.
Finish: A drying, rich finish.